After a satisfying dinner at Jamjar Canteen, Brie and I walked along Commercial to digest and chat more. We came across Grounds for Coffee and decided to head in for some tea and dessert.
They are right beside my current favourite ice cream shop, Elephant Garden Creamery! I haven't noticed them before because I make a bee line immediately to Elephant Garden, whoops!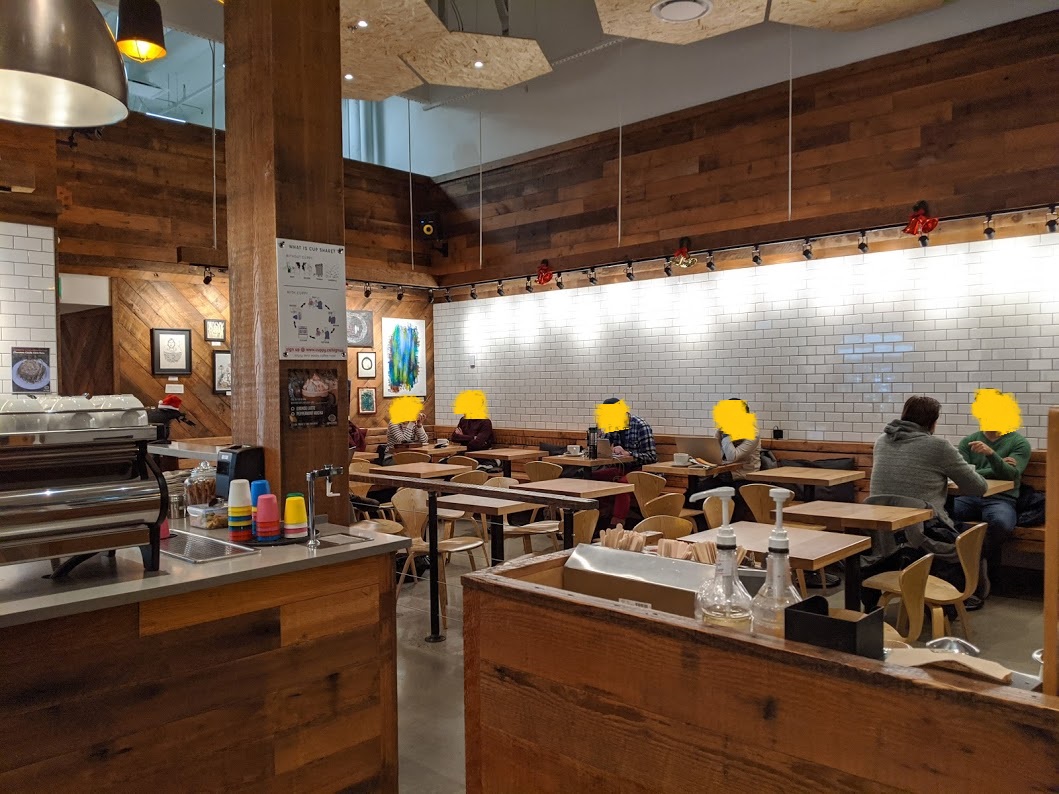 Anyways, Grounds for Coffee is a fairly new cafe, and is the second location. The original location is located by UBC. The cafe was spacious and warm, with wooden hues. It would be a good place to study or to catch up with a friend.
Since we came about a hour before closing, their pastry shelf was on the emptier side.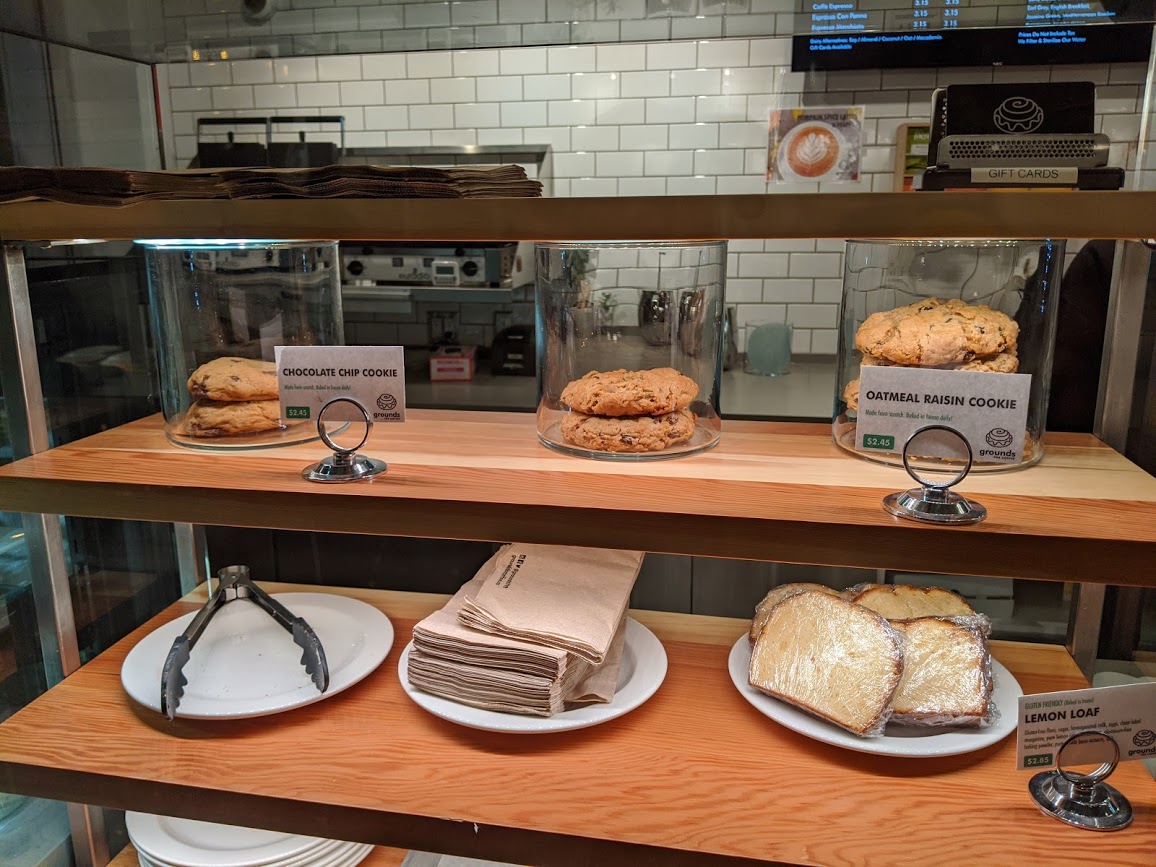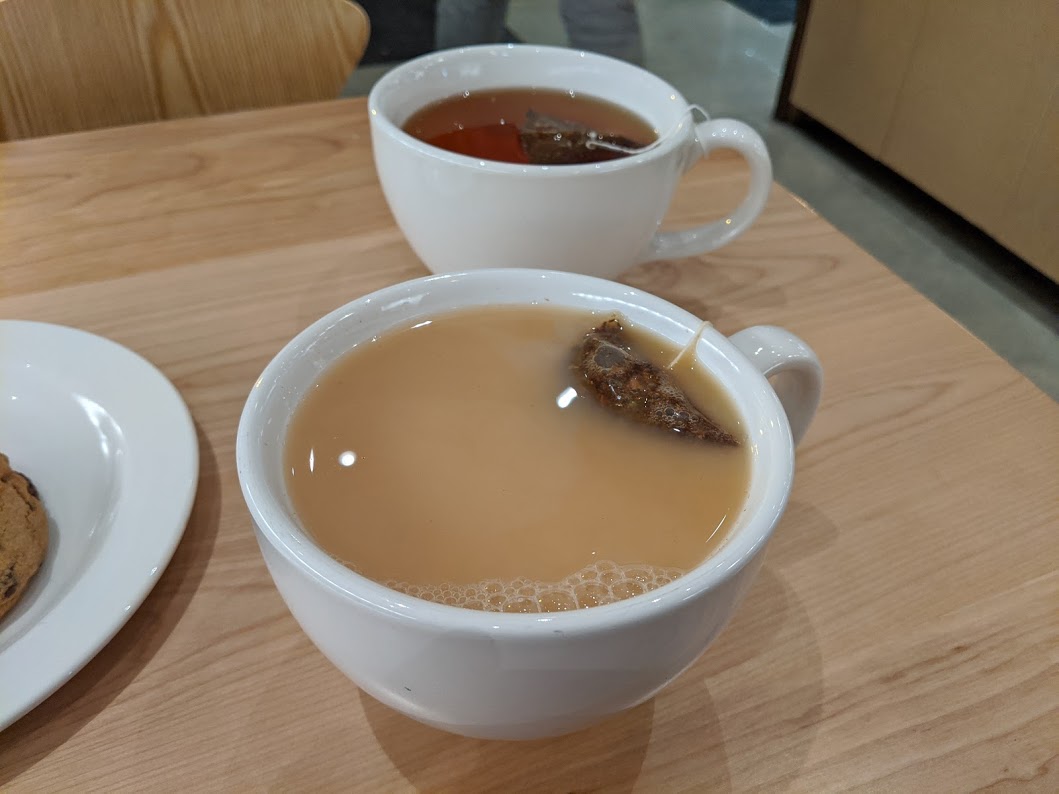 Rooibos tea: We both ordered a rooibos tea that night. The rooibos tea was warm and comforting. There was a hint of vanilla to it as well.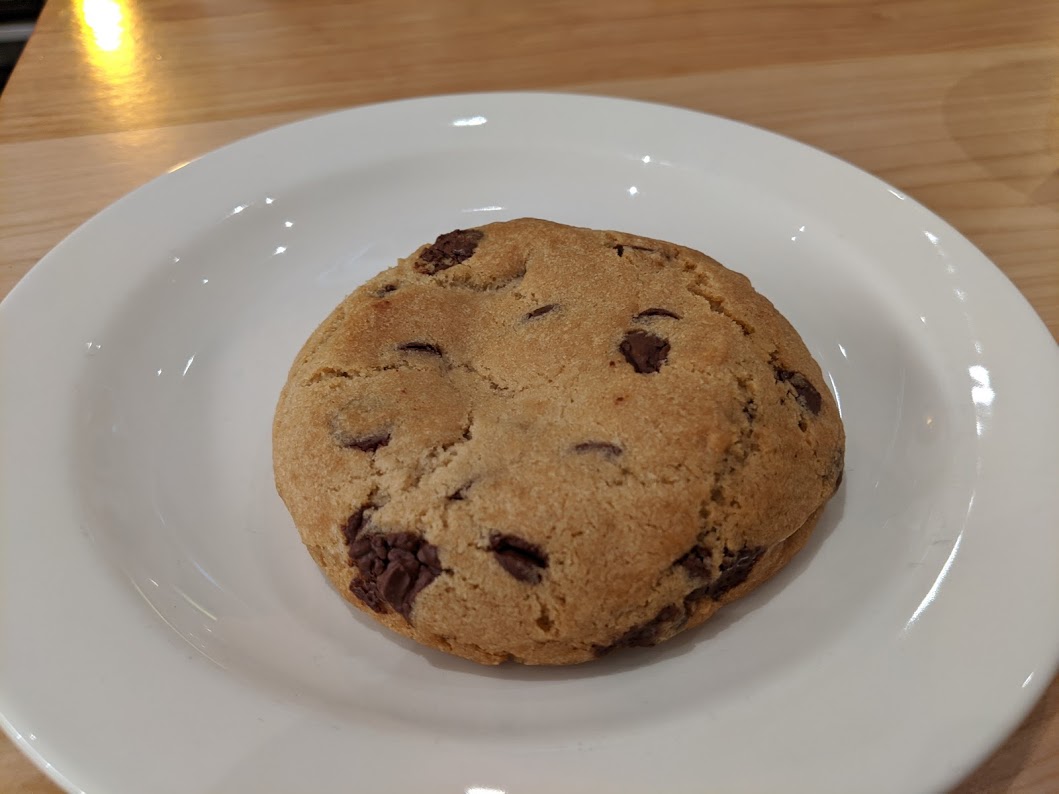 Chocolate chip cookie: We also decided to split a chocolate chip cookie! The cookie was delicious and tasted homemade. There was a lot of chocolate chunks inside too!
Grounds for Coffee would be a good place to get some work done or meet with a friend. Compared to other coffee shops in Vancouver, Grounds for Coffee wasn't as crowded (could also be that we came later in the night) so I appreciated that too!