Brown Bites is a mini series on my blog featuring places the boyfriend has tried without me, so it wouldn't be my own review. Why the name Brown, you ask? It is named after the Japanese LINE character, Brown. Brown is a cute, shy, emotionless cartoon bear but secretly full of love, and we adore him to pieces!
This is a special Brown Bites post, because it is a guest post written by the boyfriend!

Welcome to another edition of Brown Bites. I am Carmen's boyfriend, finally back with another guest post.
In today's edition, we have another ramen joint: Ramen Gaoh.  They are a part of the ramen chain that also consists of The Ramen Butcher and Ramen Gojiro. Carmen and I have been to Ramen Gojiro in the past, so I was not hesitant to give Ramen Gaoh a try. You can read Carmen's Ramen Gojiro review here.
Ramen Gaoh's menu consists mainly of miso ramen, along with appetizers like gyoza and chicken karaage. The menu is simple and easy to understand. It gives you the option to add more toppings to your ramen, but doesn't give you options to select the richness of your broth or fattiness of your chashu as some other ramen places do.

In my visit, I arrived a little after they just opened, around 11:40am, and was actually the first customer there, but the restaurant did start to fill up as it got closer to lunch.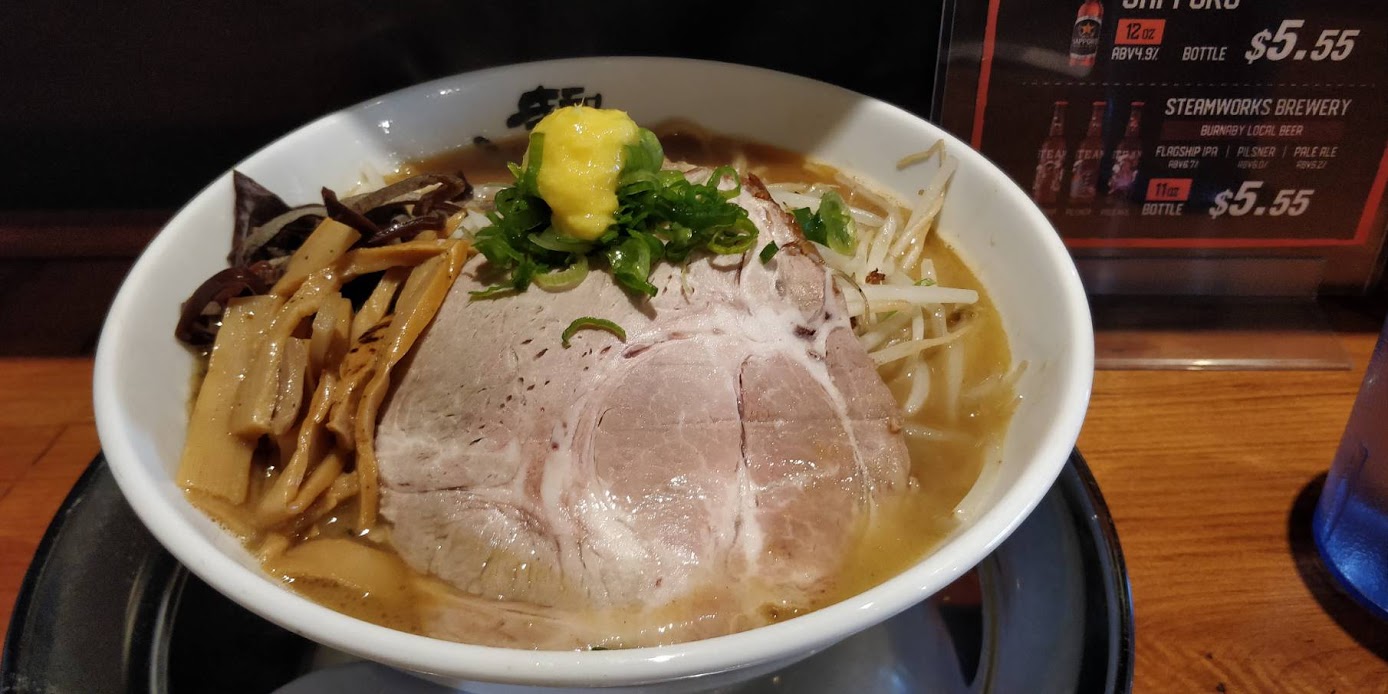 AKA MISO RAMEN: I ordered the Aka Miso Ramen, which is red soybean paste broth. The ramen comes with bamboo shoots, wood ear fungus, bean sprouts, and a single slice of chashu topped with green onions and ginger. The noodles were perfect: good texture and decent portion.
The broth was not for me though. Since I prefer my broth as plain as possible to get the chicken and pork flavour from the stock, the aka miso overpowered the other flavours of the stock. It was a mistake on my part. The chashu was good, if nothing special.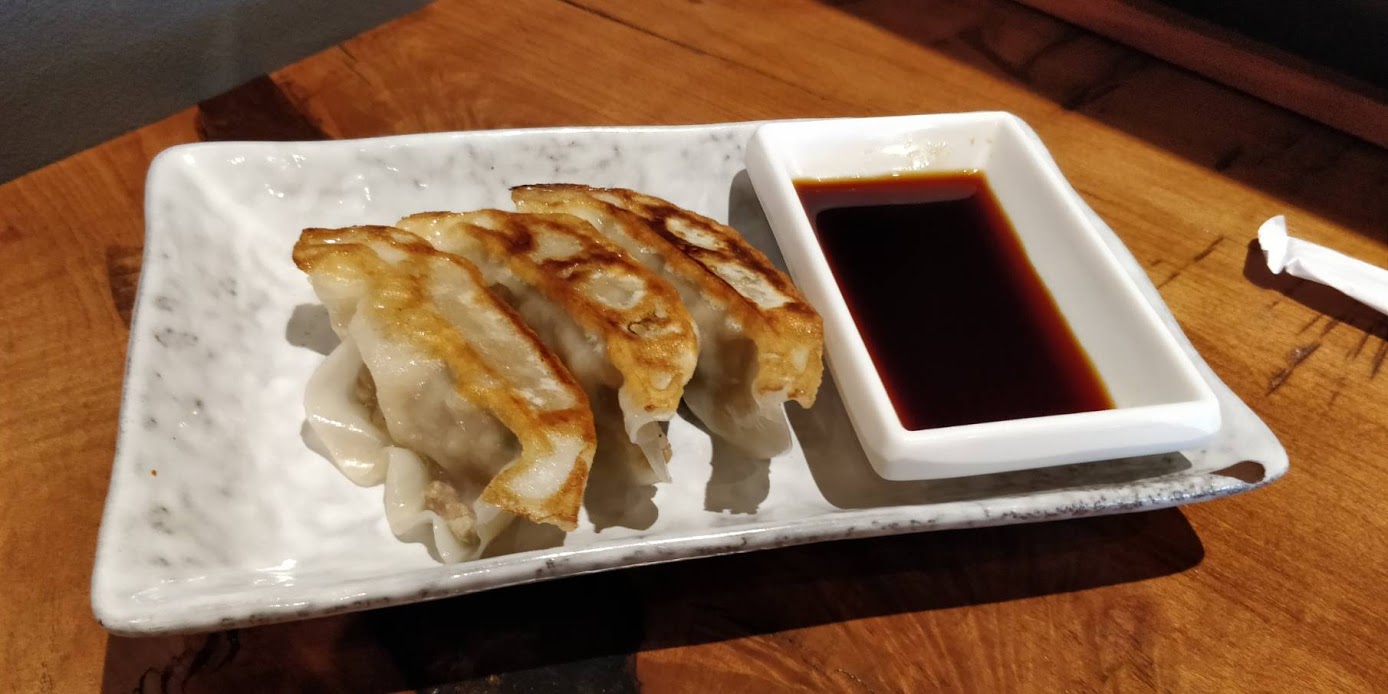 ORIGINAL GYOZAS: The gyozas were part of the ramen combo for an additional $3. The skin was thin and pan fried to a nice crispiness, and filling was tender and juicy pork. Definitely worth trying in their other flavours.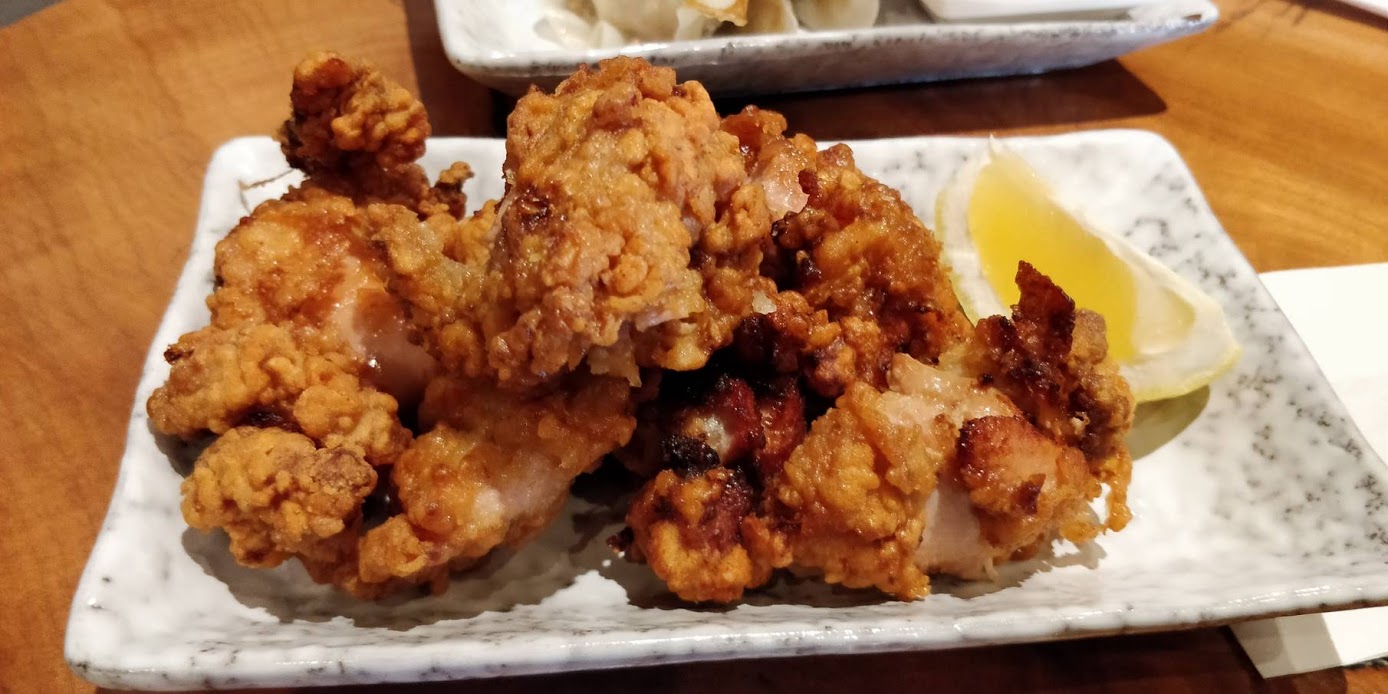 ORIGINAL CHICKEN KARAAGE: If you have been to Ramen Gojiro and tried the chicken karaage, then you will not be disappointed here. The chicken is the same garlicky, crispy, and juicy chicken goodness you can get there.
This was a lot of food for one person so I ended up taking the chicken karaage home for later.
In conclusion, I'm glad that I finally tried Ramen Gaoh. I would come back for their chicken karaage, instead of making the trek to their sister restaurant, Ramen Gojiro in downtown, or the gyozas.
Thanks for reading my guest post! Now I will hand it back to Carmen.