For Valentines day, the boyfriend and I wanted to try something different… so I did a bit of restaurant researching, and found Gyu-Kaku which looked super enticing! We really love yakiniku so jumped at the chance.
There was a problem, though… it seemed like everyone else had the same idea and the reservations were fully booked for all 3 of their locations (unless we wanted to eat dinner at 9pm). So, we waited 3 weeks for our reservation and were really excited to try it!
I would definitely recommend that you make reservations, or else you wouldn't get a table or have to wait awhile. I overheard the host quoting 30-45 minutes for non reservations!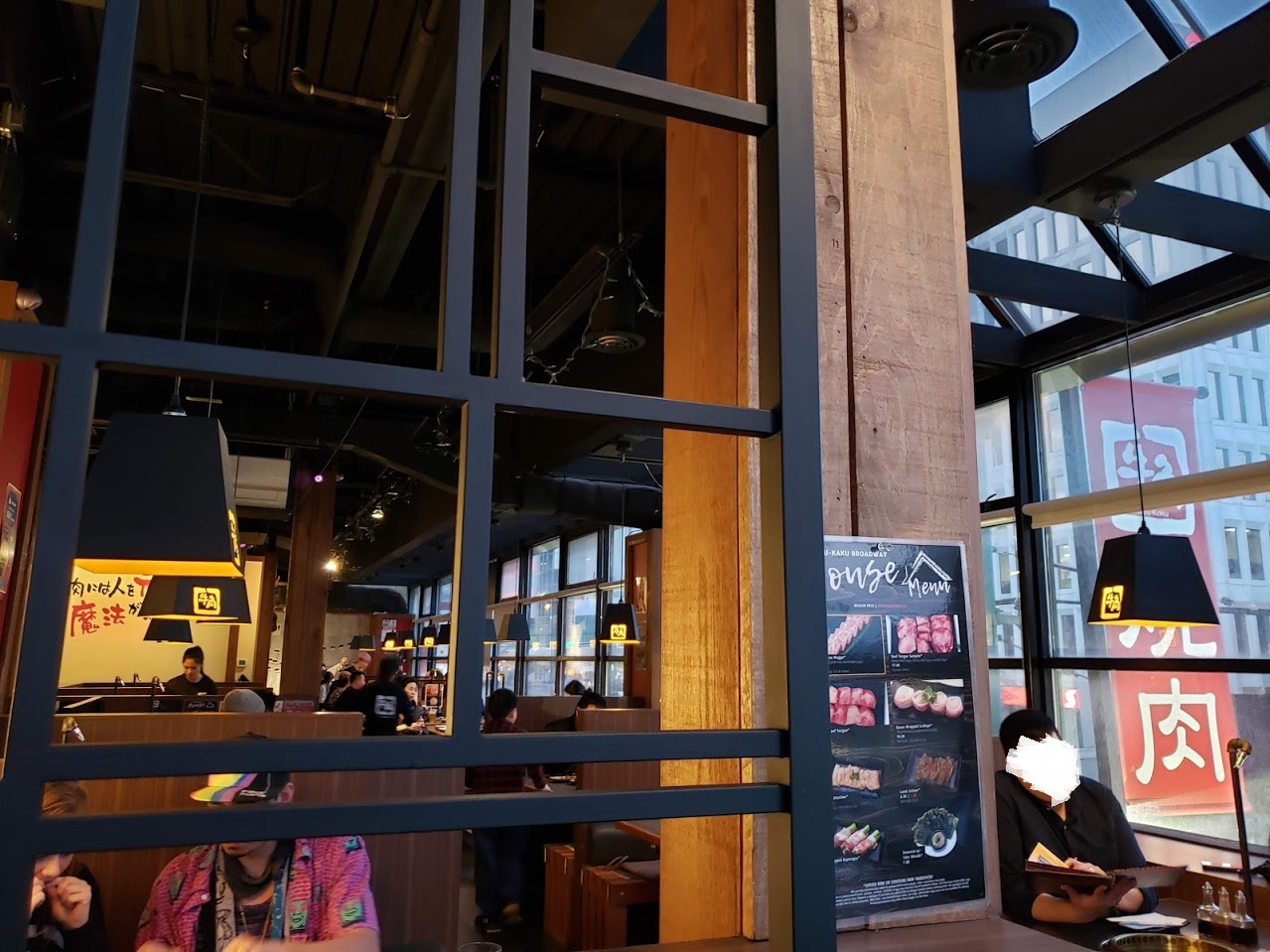 We went to the location on West Broadway, which is located on the second floor of the building. There was a parking lot but it was full, so we found some paid street parking nearby.
The restaurant is long and narrow, but able to fit many tables and it did not feel cramped. It had a lively atmosphere too, perfect for eating out on the weekends!
They have set BBQ menus which seemed like a good deal. However, due to my digestive problems, I wouldn't have been able to eat a lot of the set menu things so we ordered a la carte.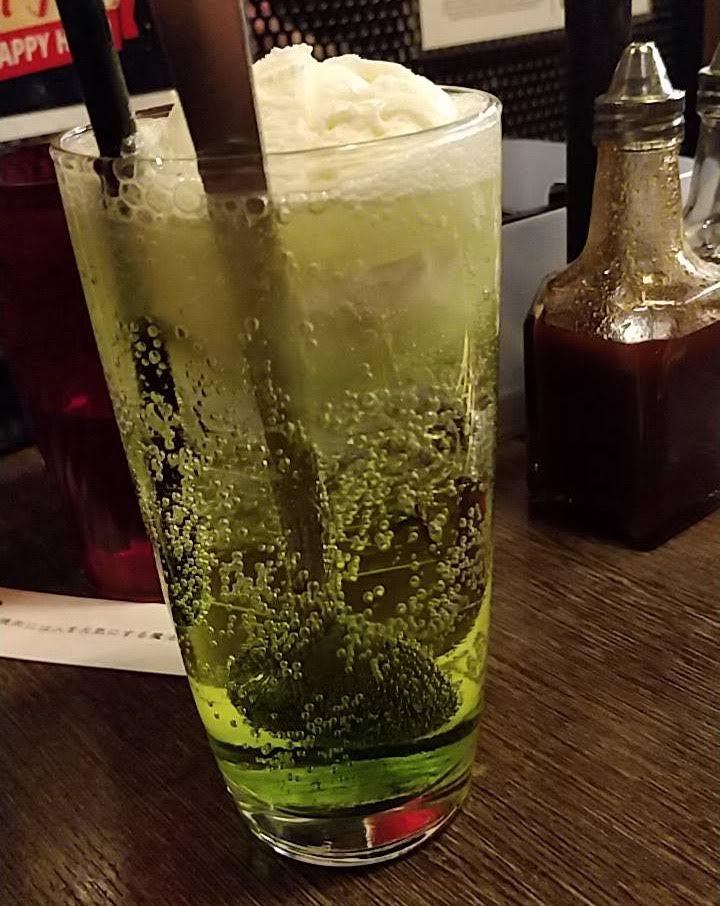 Melon soda float (alcoholic): The boyfriend had his eyes set on this drink even before we got here! We miss Japanese melon soda and wish that more places sold it here. The melon soda is not actually Japanese melon soda, it is Bols Melon which is a melon liqueur. It was topped off with a scoop of ice cream, which he really enjoyed!
Sadly, I was not able to try some with my sensitive stomach.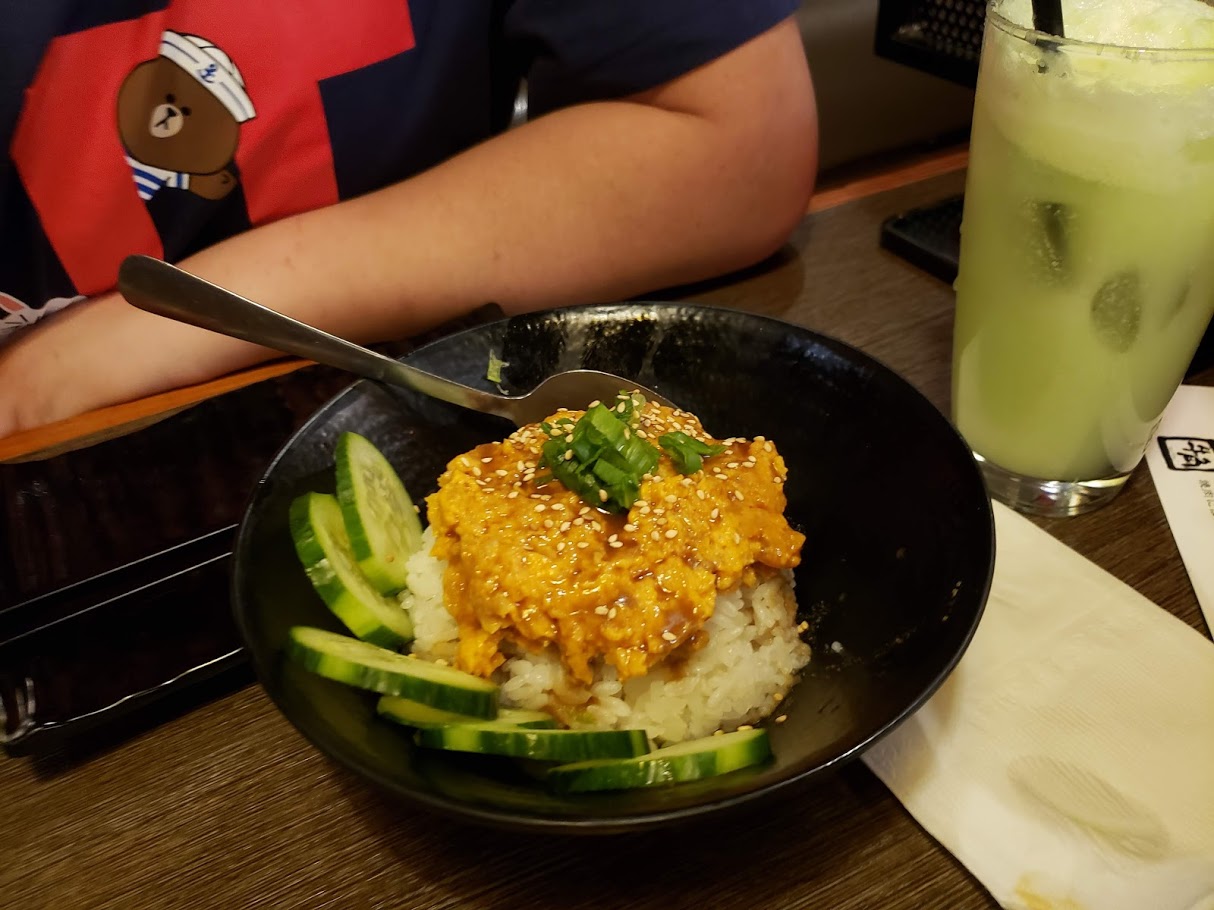 Spicy tuna bowl: To start, the boyfriend ordered a spicy tuna bowl. He enjoyed it, but probably wouldn't order it again because he rather save room for more meat. He said that a plain bowl of rice would have sufficed.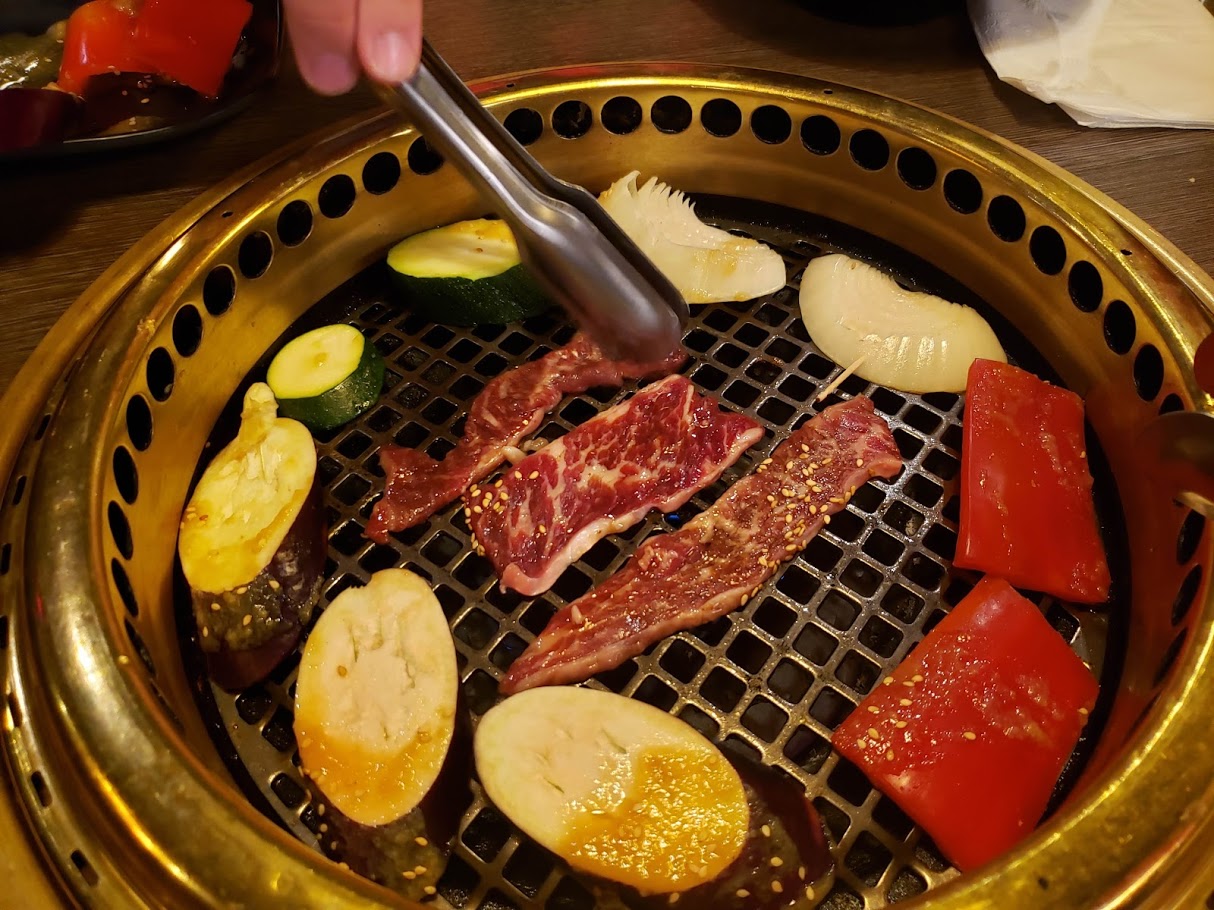 Gyu-Kaku Kalbi Short Rib: One of the two beef plates that we got! Out of the two, we both liked this one more. The beef was melt in your mouth soft, and buttery. It came marinated with a tare sweet soy, which was made up of pear juice, soy sauce and ginger (couldn't taste much of the ginger).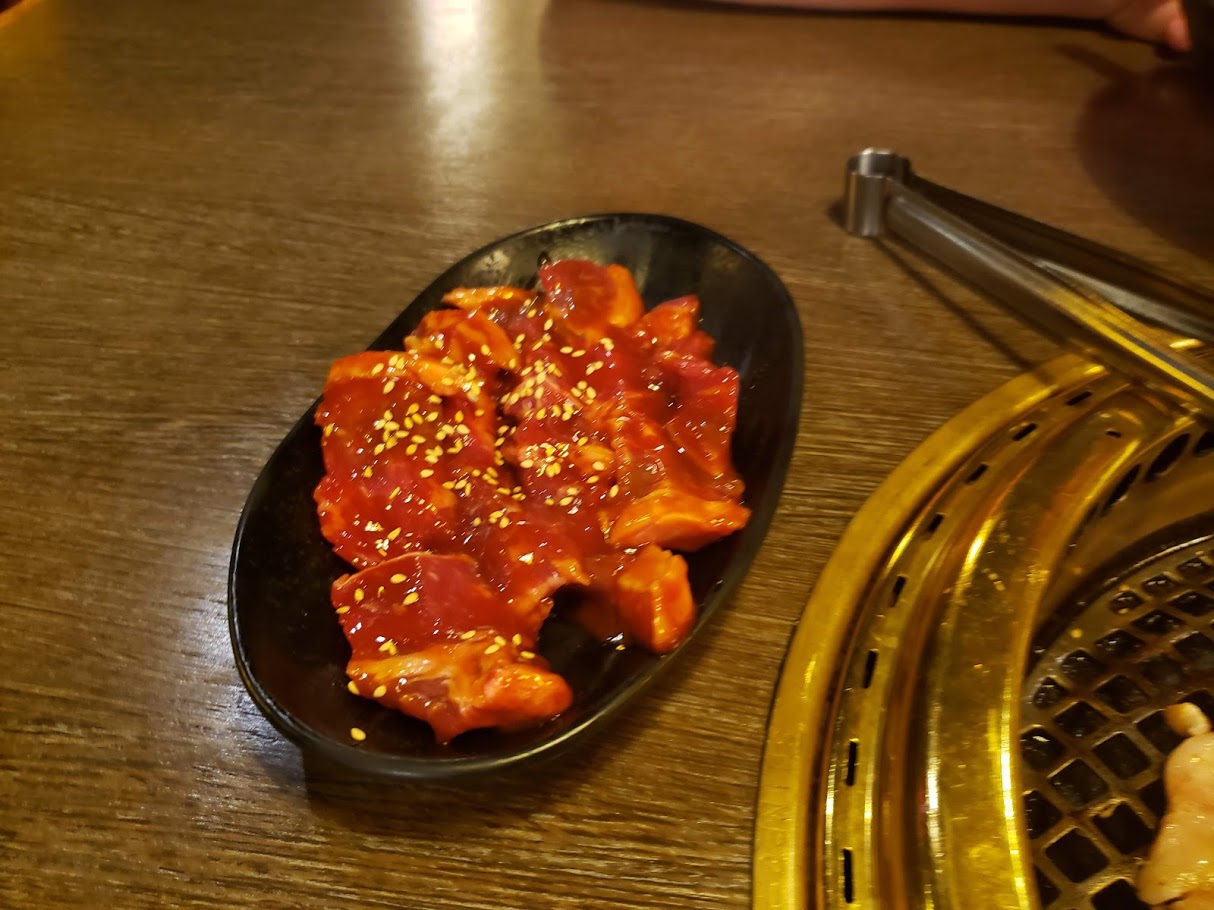 New York Steak: The New York Steak was thicker than the short rib. It was yummy too, but not as buttery since this was a leaner cut. The sauce that it came with was the miso and soy sauce.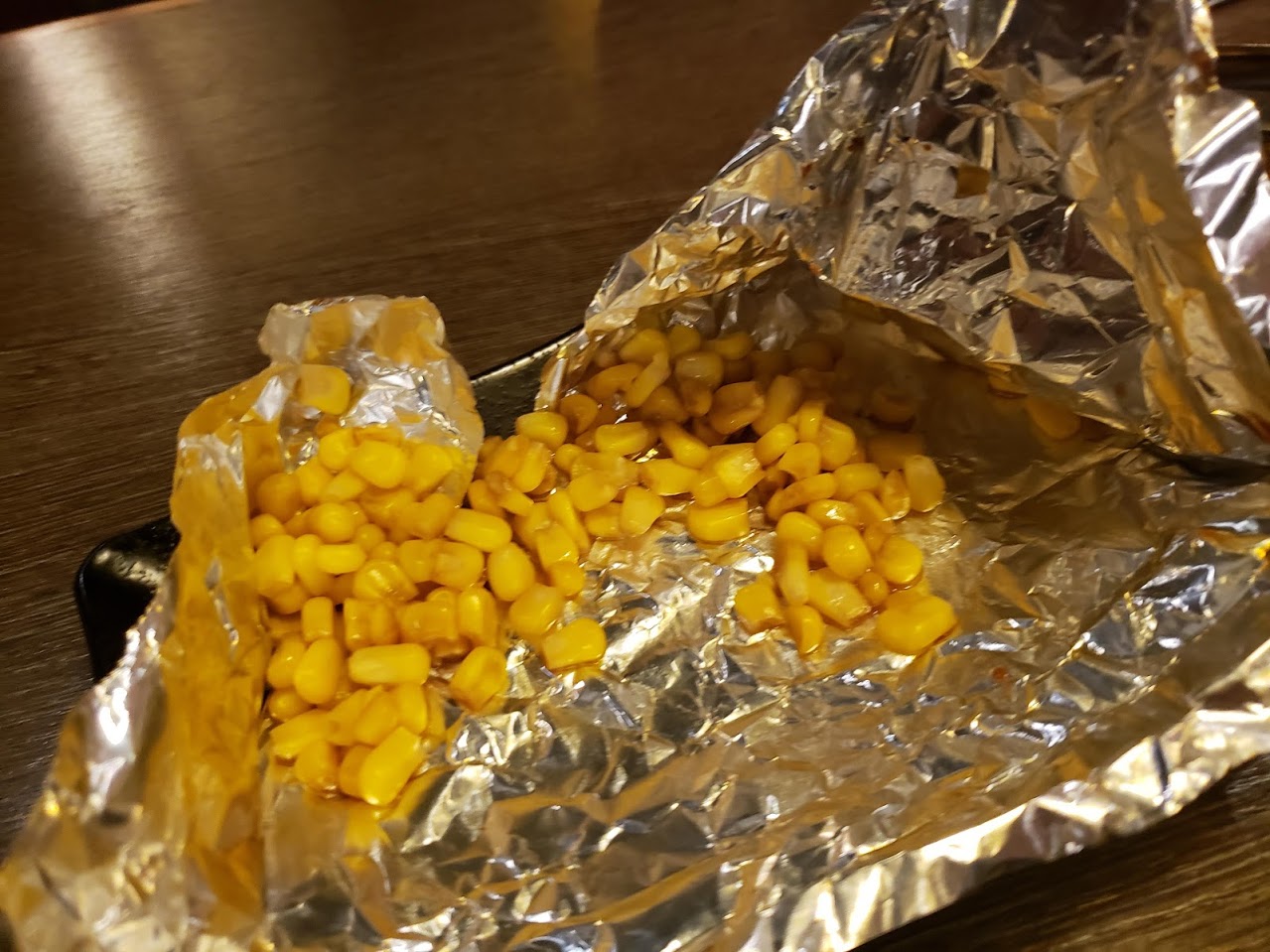 Assorted veggies (see above): We thought it would be better to order some veggies too because the meat don't come with any! They took a bit of time to grill, so we ate them near the end. They had a very small amount of sauce, which I couldn't really taste.
The corn normally comes with butter, which I sadly can not have. But the corn was still sweet!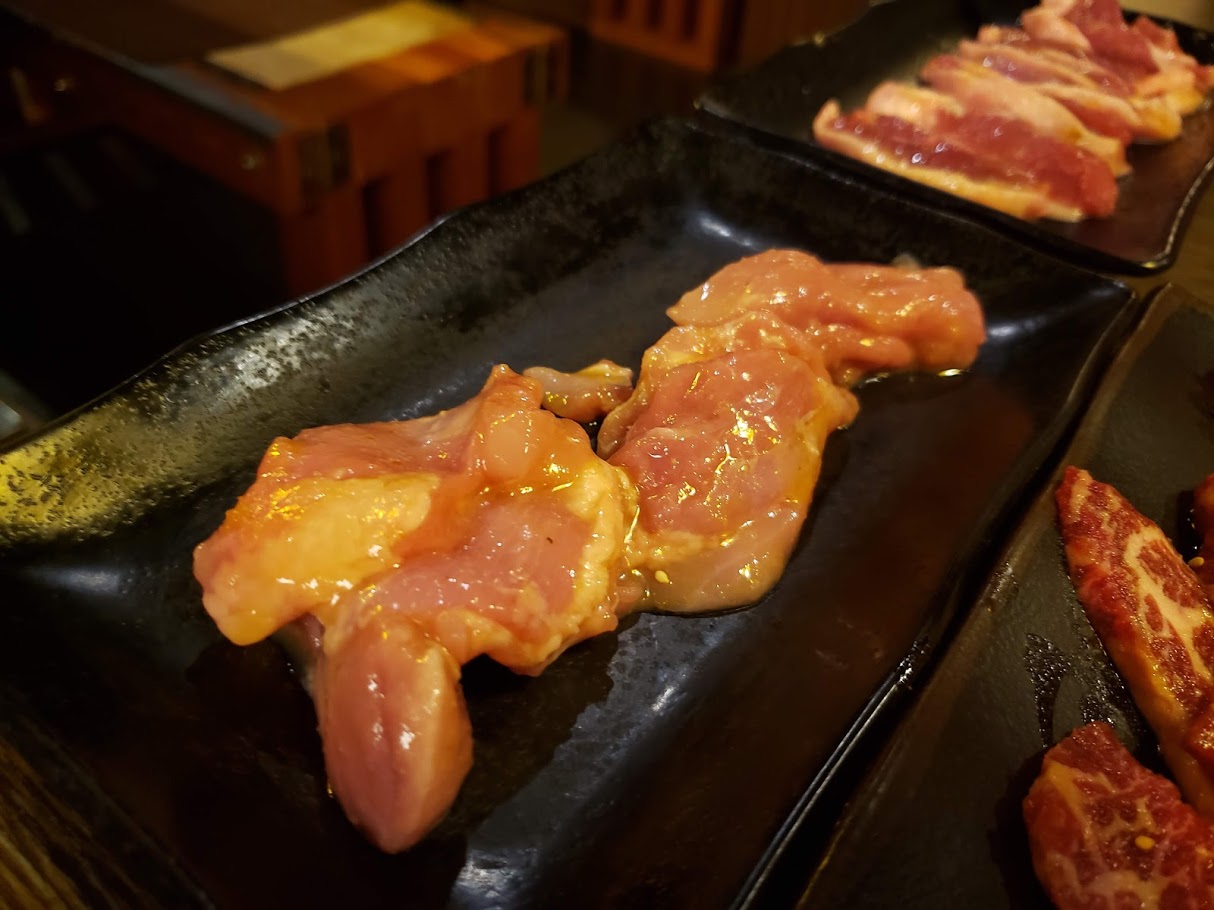 Chicken thigh: I love my chicken! The chicken came with yuzu sauce, which was delicious! There was a slight zesty tang at the end which made it different from other marinated chicken.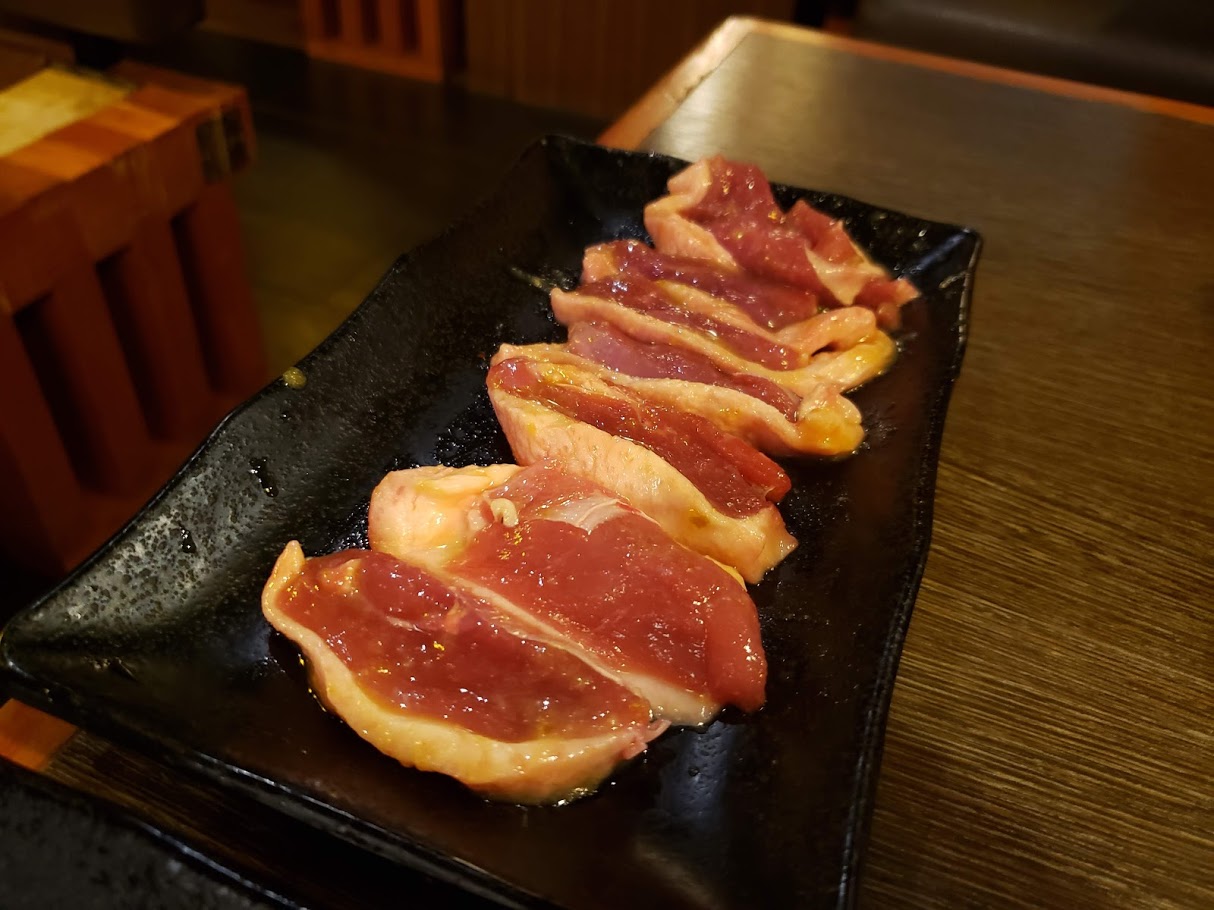 Duck breast: Duck breast isn't something we normally see offered in restaurants, so we gave it a try here. It came with the shio white soy sauce, which was a combination of garlic, salt, and soy sauce.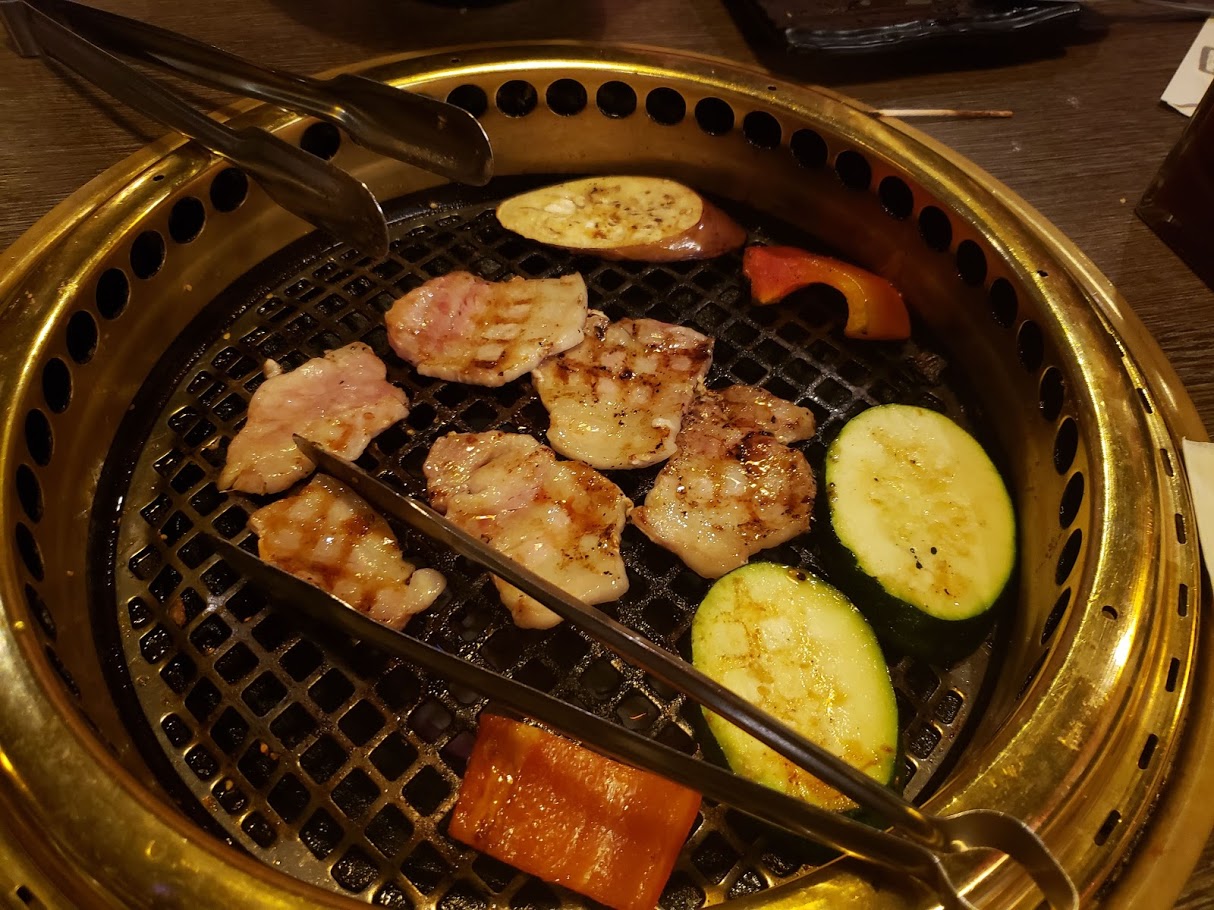 I wasn't expecting duck breast to be that fatty, I thought it would be more lean. Taste-wise, it was delicious!
Pork belly (no photo): The boyfriend loves pork belly, so this was an obvious choice. Due to my digestive problems, my stomach can not handle that much fat unfortunately. The pork belly came with the shio white soy, which was the same as the duck breast. He had no complaints about the pork belly!
All in all, we left very satisfied and could see why this place is so busy all the time! It's delicious. Service was a bit slow because it was so busy, but they were friendly.