'Harroooooo' everyone!
Back in January, the boyfriend and I wanted to try a Korean place that we haven't been before, and discovered Haroo. It is located in Richmond by Lansdowne Center, right beside Deer Garden.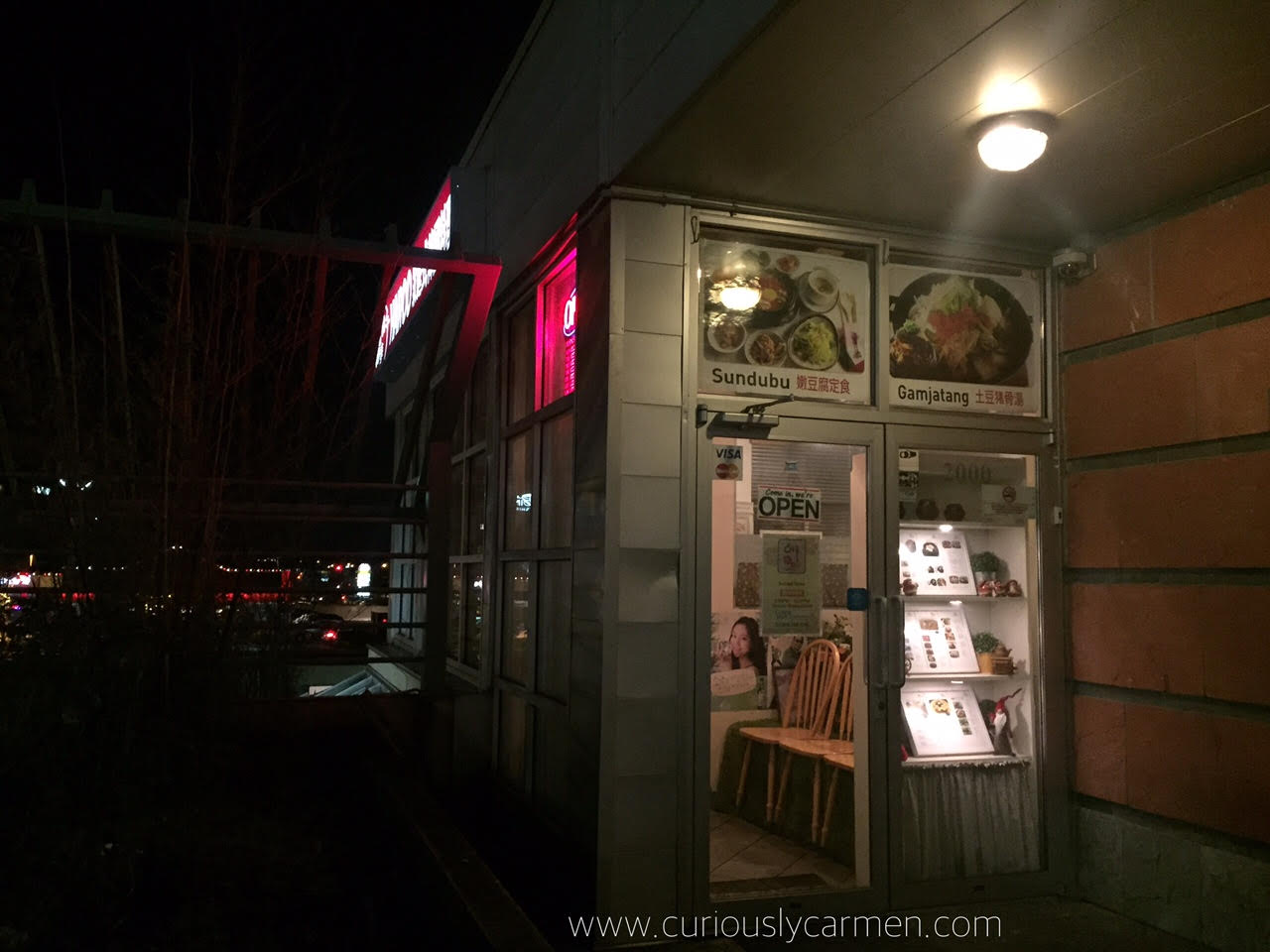 Haroo wouldn't have been that noticeable if it wasn't for the giant bright signage they have on the corner. The restaurant itself is pretty small, but comfortable and cozy.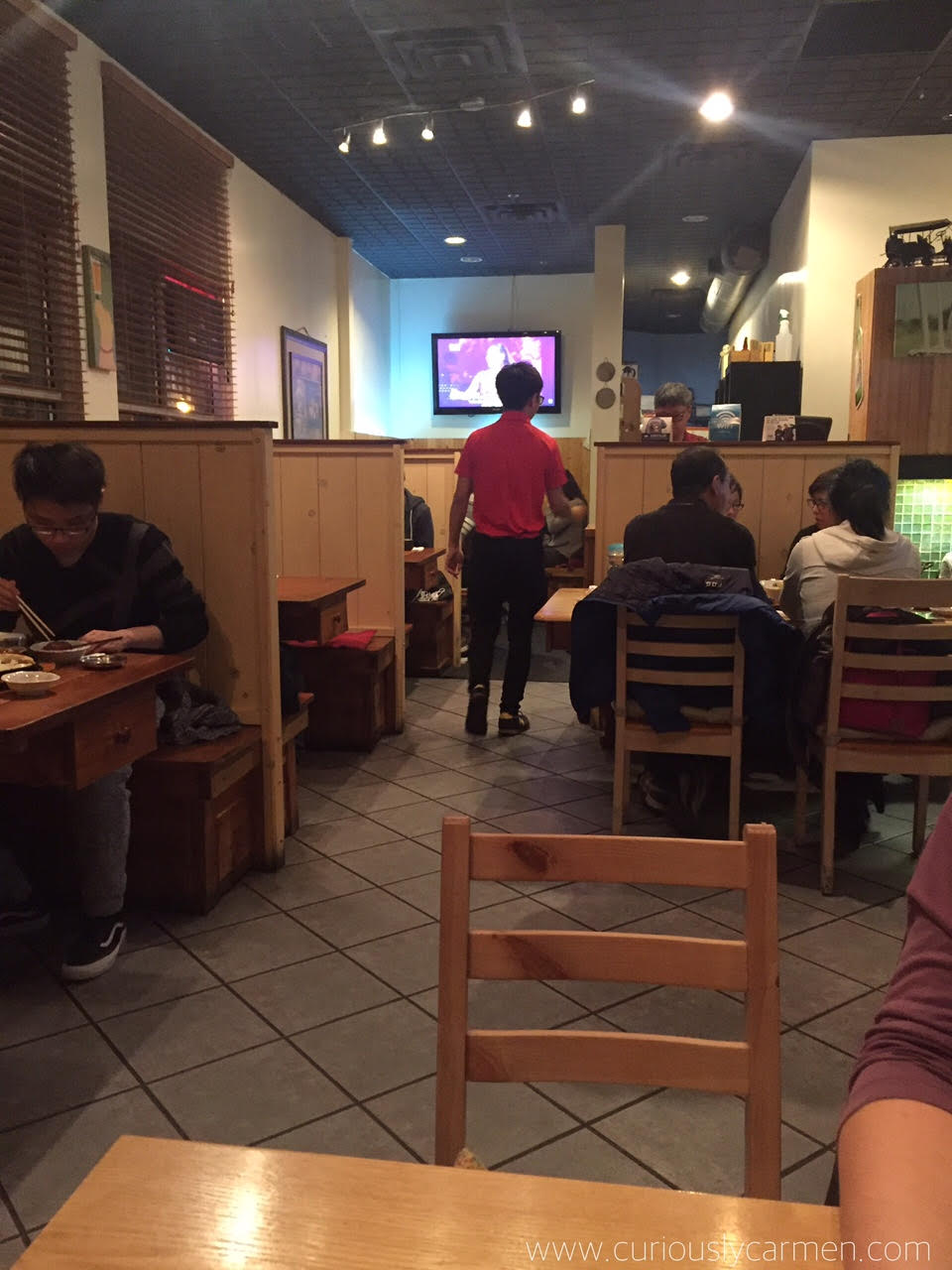 Most tables fit four people, so it would be a bit uncomfortable to eat here with a larger group. There were two waiters working, which I am assuming was the owner and his son.
We got the last table when we arrived on a weekend evening. I'm glad that we didn't have to wait!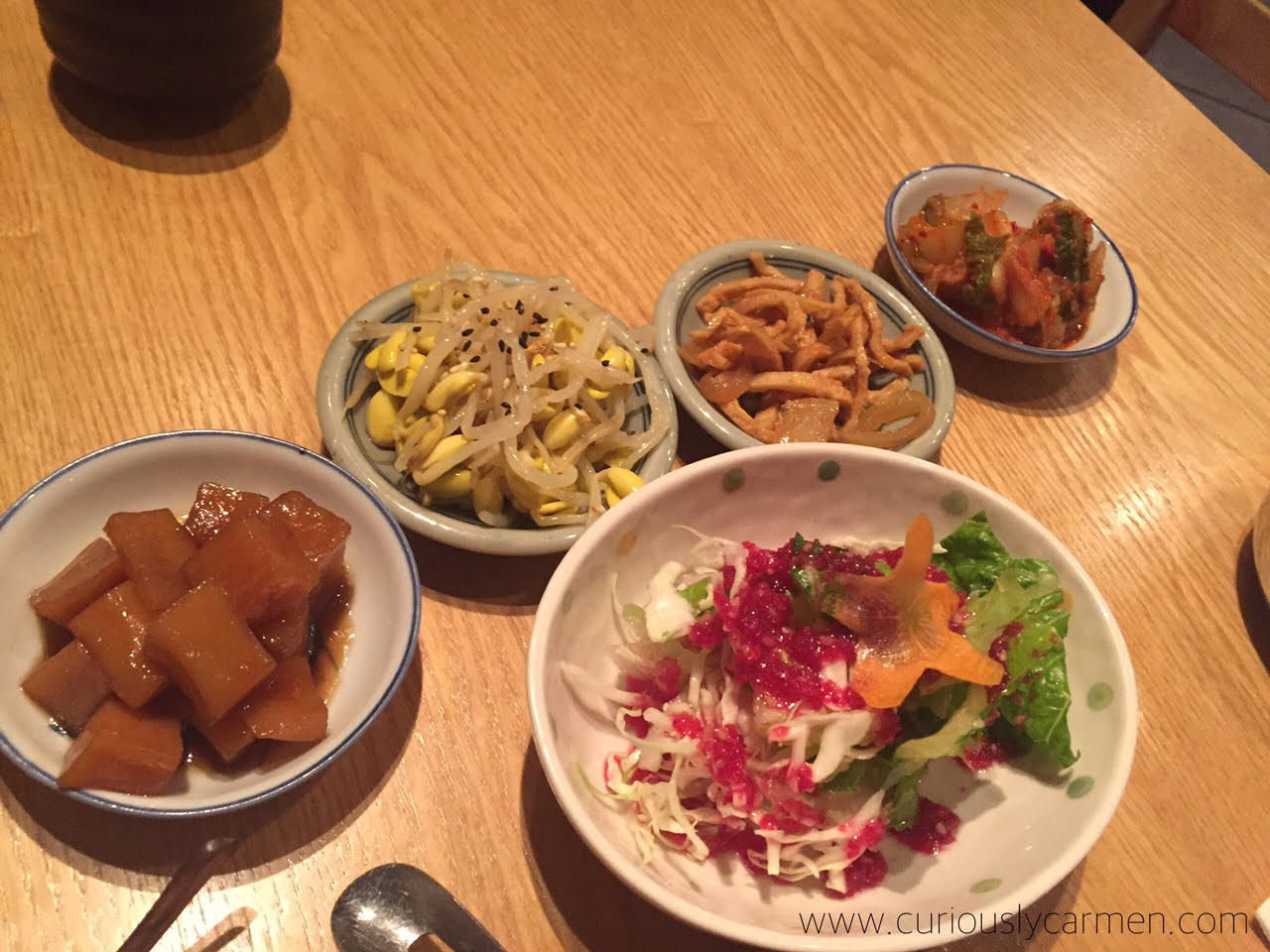 Banchan, free: The banchan here was a lot better than other Korean restaurants I've been to. They take it up a level and give you a side salad, which was so delicious! The veggies were really fresh and crunchy, and had some sort of sweet cranberry sauce.
I also really liked the sweet potatoes (left). The banchan here was prepared with quality and wasn't just quickly prepared and thrown on the table.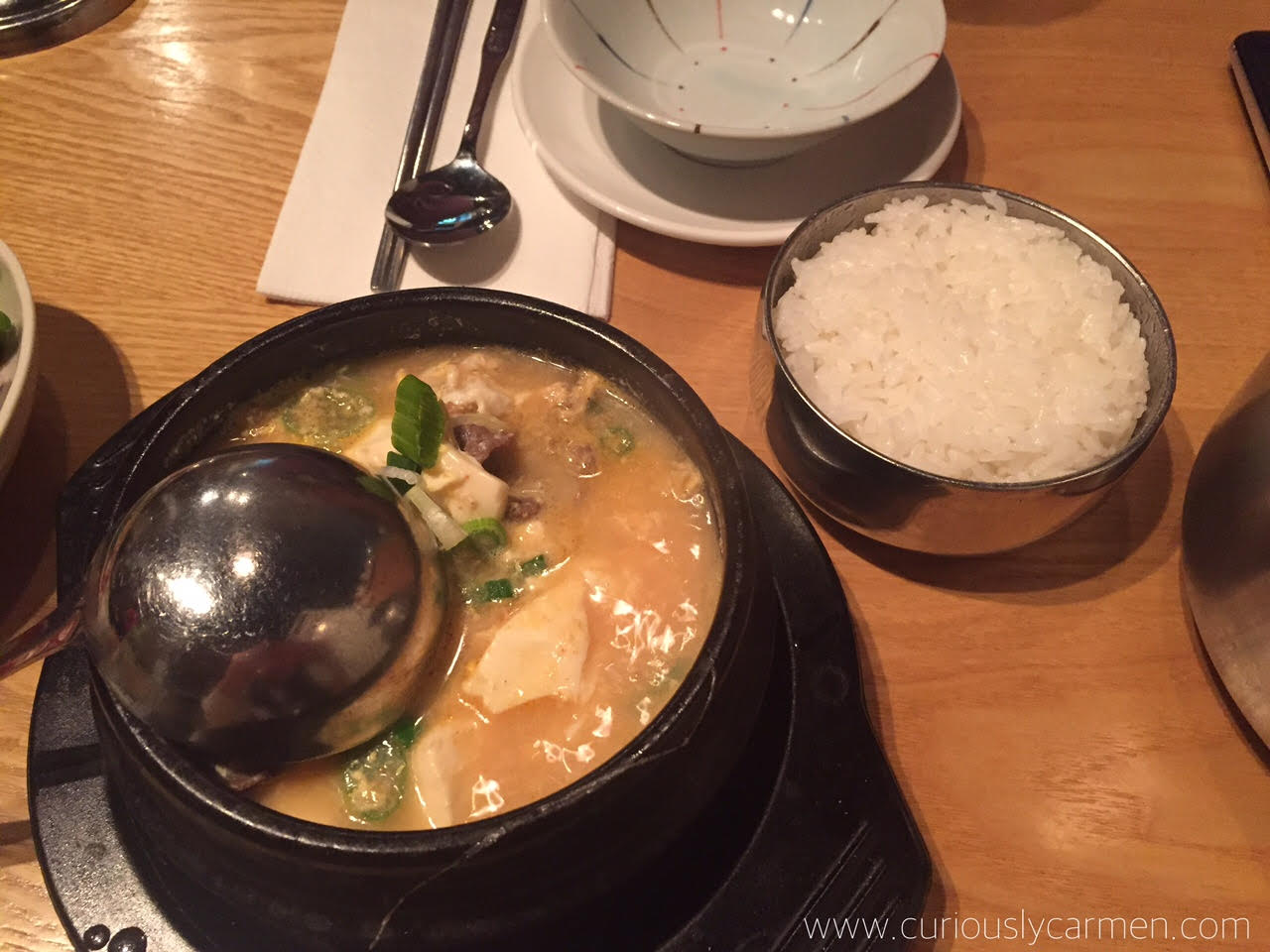 Beef tofu soup (sundubu), $11.50: We wanted something warm and comforting, so decided to order the beef tofu soup to share. The portion here was smaller than we were used to, so that was a bit disappointing.
We ordered medium spice, but found the soup to be very bland and lacking flavour. Overall, we found this dish to be disappointing and wouldn't order it again.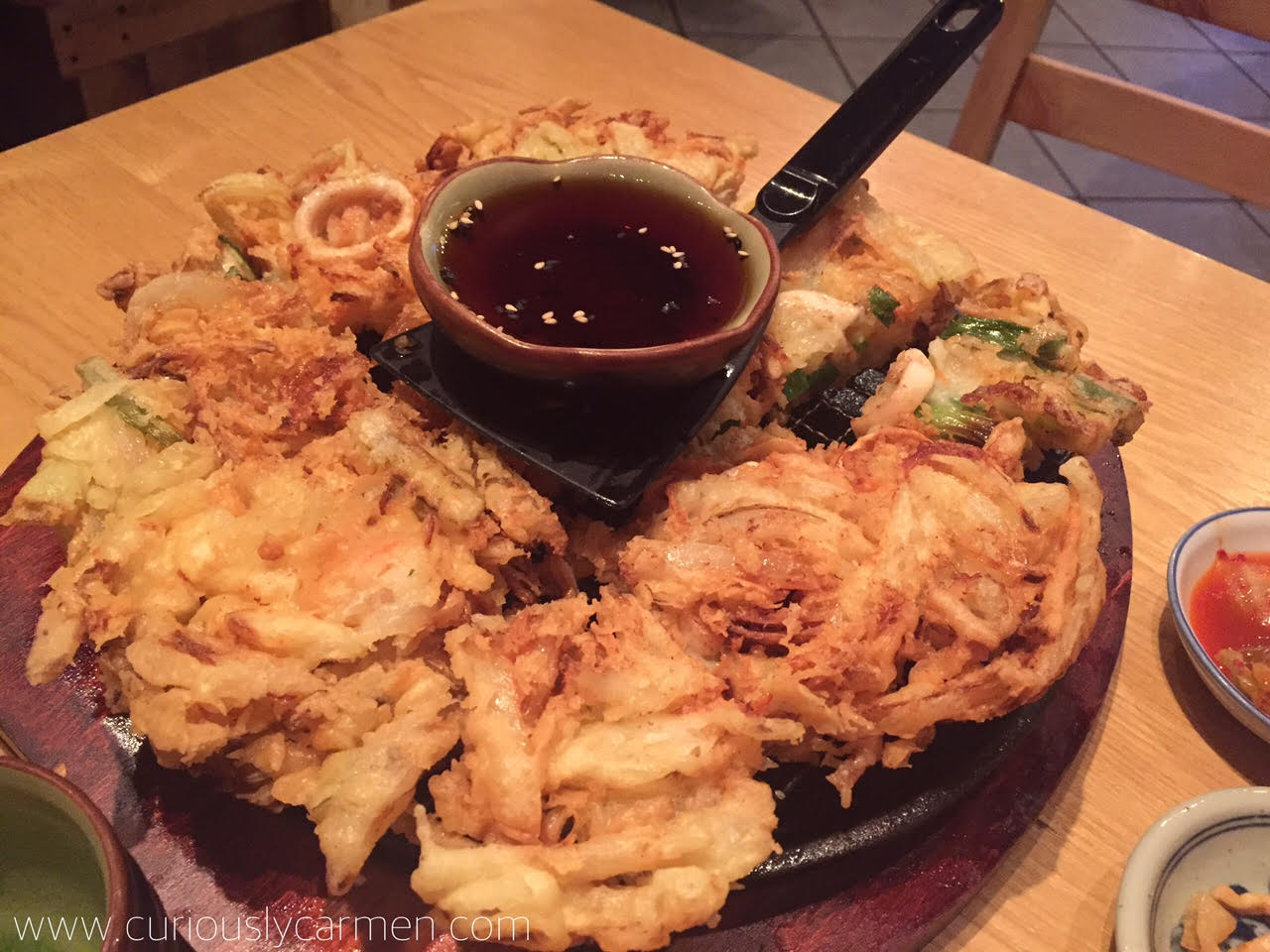 Seafood pancake, $18.95: Another must when going for Korean food (even though it's super easy to make at home!). Out of all the Korean seafood pancakes I've tried in Vancouver, this was probably the best one I've had so far. If I'm craving seafood pancake, I know exactly where to go!
The pancake was super crunchy, I think they probably flash-deep fry it right before serving. It is seriously amazing. There is a very generous amount of seafood inside, and is bursting with flavour. The sweet dipping sauce just completes an already delicious pancake.
—
I would definitely come back for the seafood pancake, but not for the tofu soup. Service was really fast and efficient as well. I would recommend trying the seafood pancake if you ever decide on trying Haroo!
Thanks for reading,
Carmen