It was a special occasion and the boyfriend and I decided to celebrate by going out for a nice dinner. After doing some research, we both wanted to go somewhere quiet and intimate. It seems that we are both drawn towards nice restaurants in parks such as Seasons in the Park, and the Fish House which is sadly closed down now.
Hart House is located in a historic mansion that was slightly changed to meet the needs of a restaurant. On the evening that we went, it was a beautiful day and the ambiance was what we were looking for. Since it was a weekday evening, it wasn't too busy (but the food still took forever).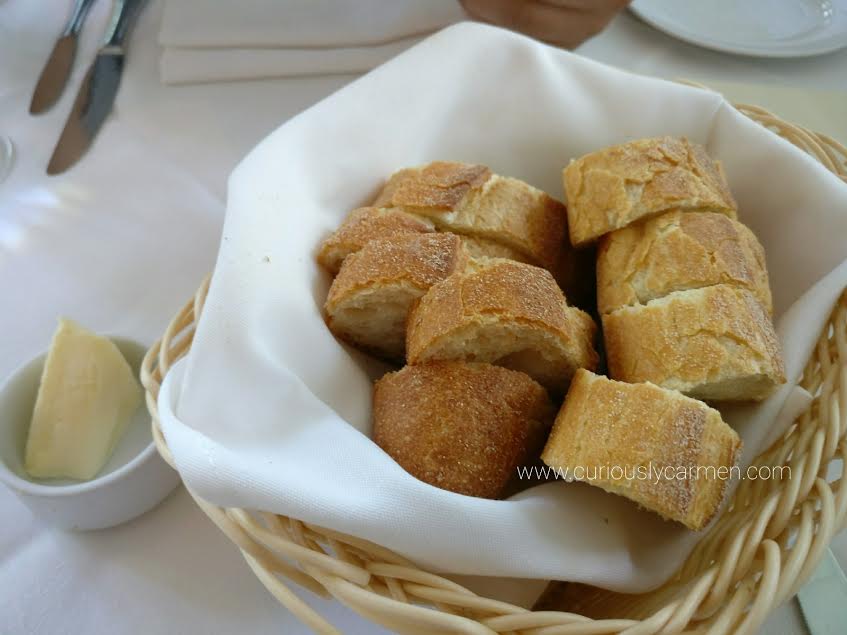 Bread: Some complimentary bread to start. It was warm and toasted, and kept our starving stomachs somewhat full until our food came.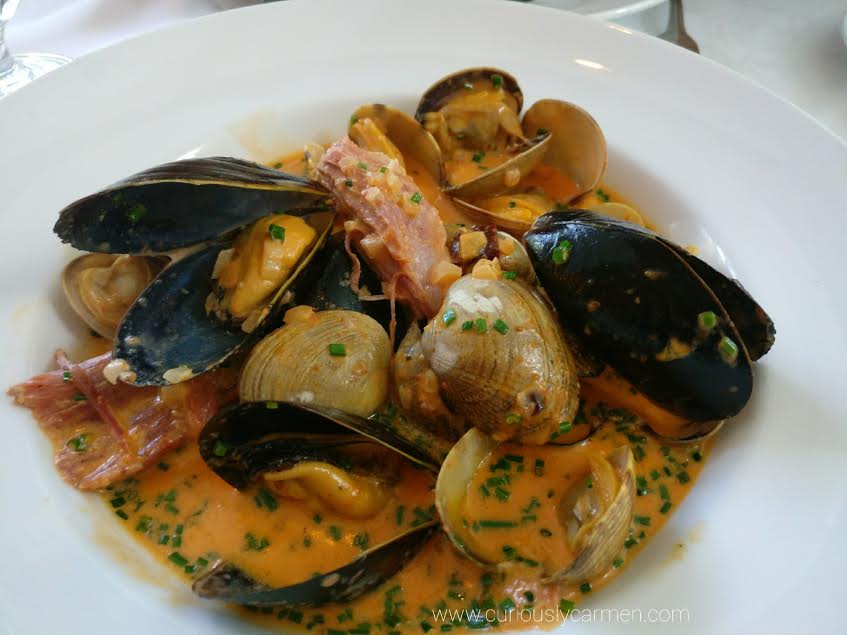 Mussels and clams, $21: Finally, our appetizer arrived! We got mussels and clams in a garlic, roasted pepper and tomato cream sauce. Everything about this dish was amazing. There was a decent amount of mussels and clams which tasted fresh. The sauce was so delicious and we used some for the leftover bread.
A bonus was the smoked ham hock which was tender and full of savoury flavour. I liked that the ham hock was the lean portion instead of fatty.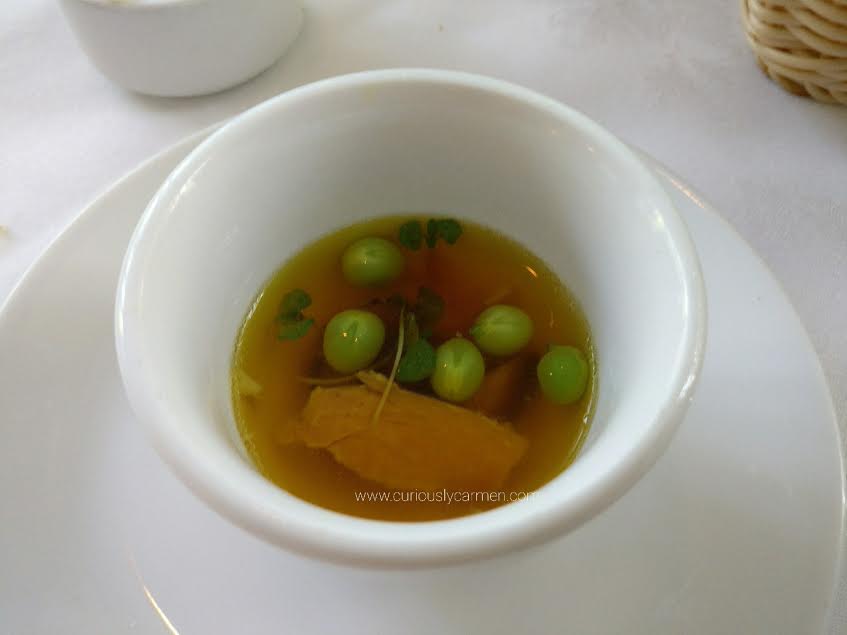 Soup, free: After we were done the appetizer, the waitress came by and gave us some complimentary soup. Although it was in a small cup, the flavours were not small at all! There was the same tender ham hock inside, just like the mussels and clams. We noticed outside that there was a wedding rehearsal, so we were thinking perhaps they had some leftovers.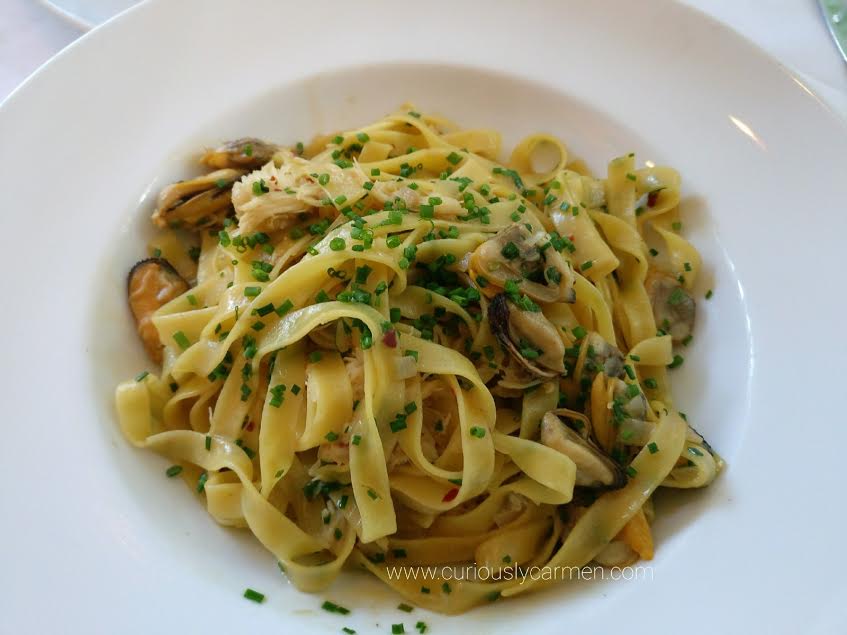 Seafood pasta, $19: I just can't stay away from seafood, can I? Haha! My pasta came in a garlicky sauce with crab, mussels, and clams. The flavour was a bit flat but after adding some pepper and salt into it, it tasted a lot better! Again, the seafood was very fresh, nothing to complain about here.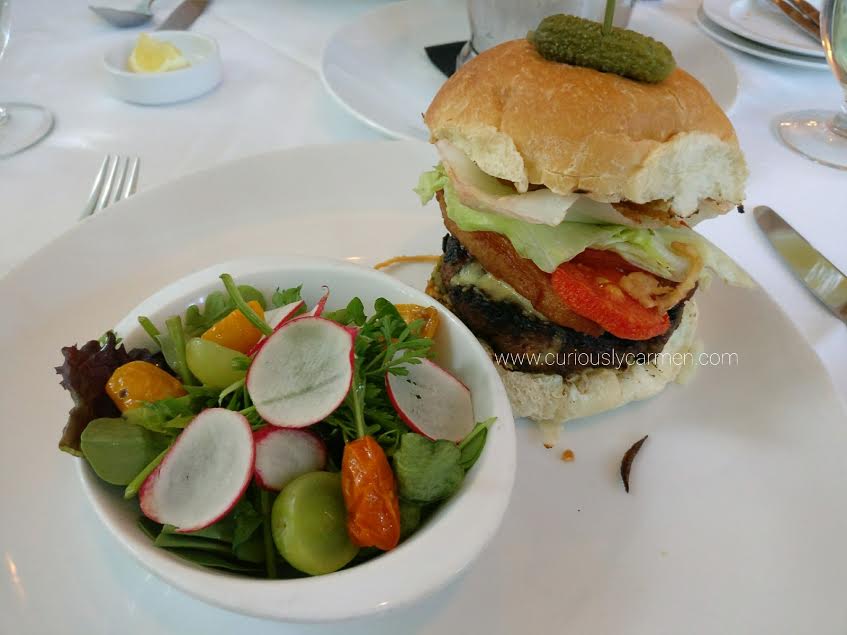 Hart house burger, $21: When looking up the menu online, the boyfriend knew that he was ordering this after seeing 'truffle aioli' as the sauce. He was not disappointed with his burger at all. Just look at how towering it is! It came with AAA beef AND pork belly. This dish doesn't seem like something that a fancy restaurant would serve, but it was quite delicious.
My only complaint about the Hart House is that the service and food was soo0o0o0 sloooo00w. We were there for almost 3 hours because it took so long for the appetizer to come, and then the entrees to come. Other than that, the food itself was really delicious and we left satisfied.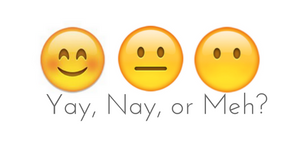 Yay!