Why I am writing a review on fried chicken when I am hungry is beyond me! I'll be ending this post with a loud, hungry stomach and thoughts of food! (But when am I not thinking about food?)
Anyways, for one of our friend gatherings, Lager suggested Hi Five Chicken as they had some coupons and he's enjoyed it in the past.
Lager went to the Hi Five Chicken location at the border of Burnaby and New West. It was quick, simple, and he even managed to get a few extra pieces of fried chicken thrown in for free! Not sure how he managed to do that but it is always nice to have extra food.
I forgot how many pieces we ordered, but it was more than enough for the group.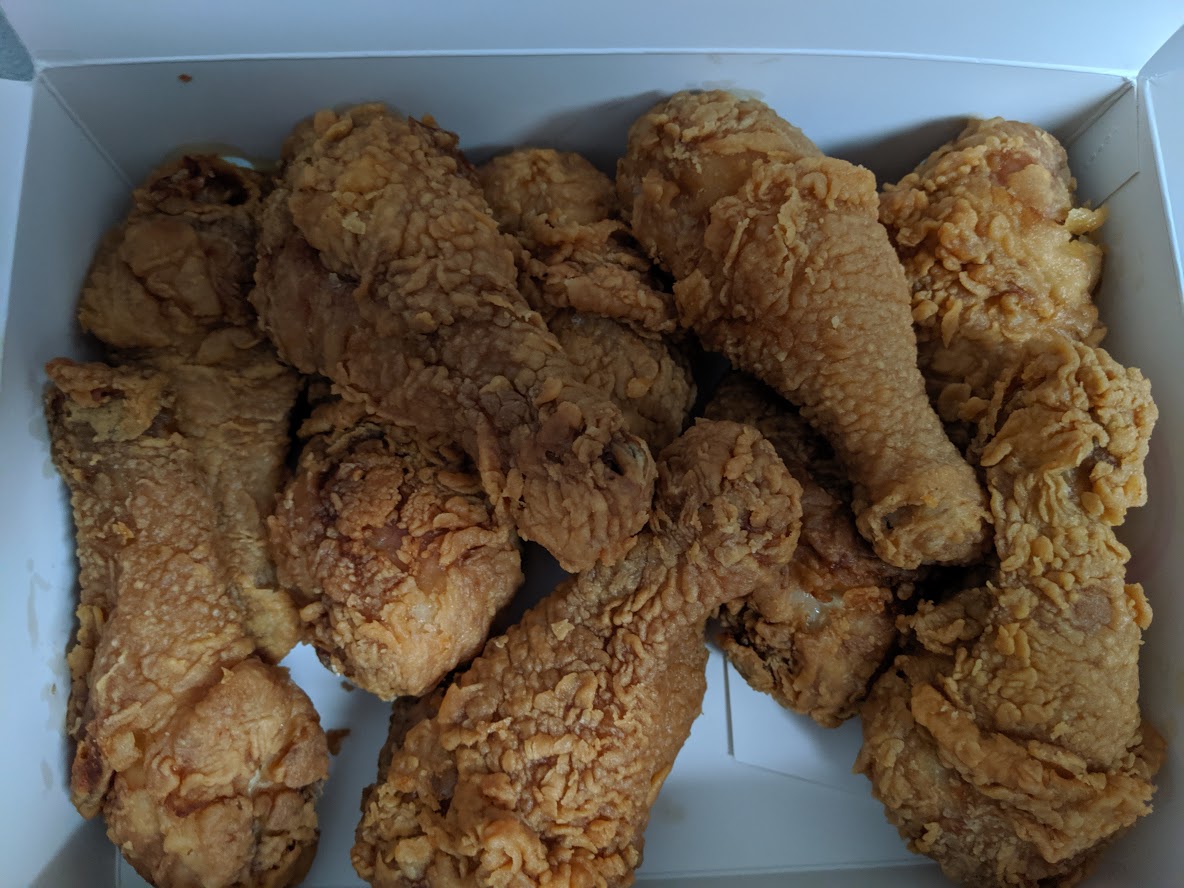 Regular fried chicken: The chicken pieces were a good size. It was full of delicious, deep fried flavour. Since we left it out for a hour until everyone arrived, the skin wasn't as crispy anymore. I appreciated that it wasn't super oily!
Spicy fried chicken: We ordered the spicy version as well. There was a nice, spicy kick to it!
Overall, I found Hi Five chicken to be just alright. I appreciated that it wasn't extremely greasy, but I prefer Churches more because I find their chicken meat to be juicier! However, if I saw it at a party, I wouldn't say no.
If Churches and Hi Five were the same price, I'd definitely go with Churches!