I have used essential oils with my diffuser on/off for the past 2 years or so. But over the past few months, I have developed a strong interest in essential oils and have been regularly using my diffuser for relaxation and as a sleep aid!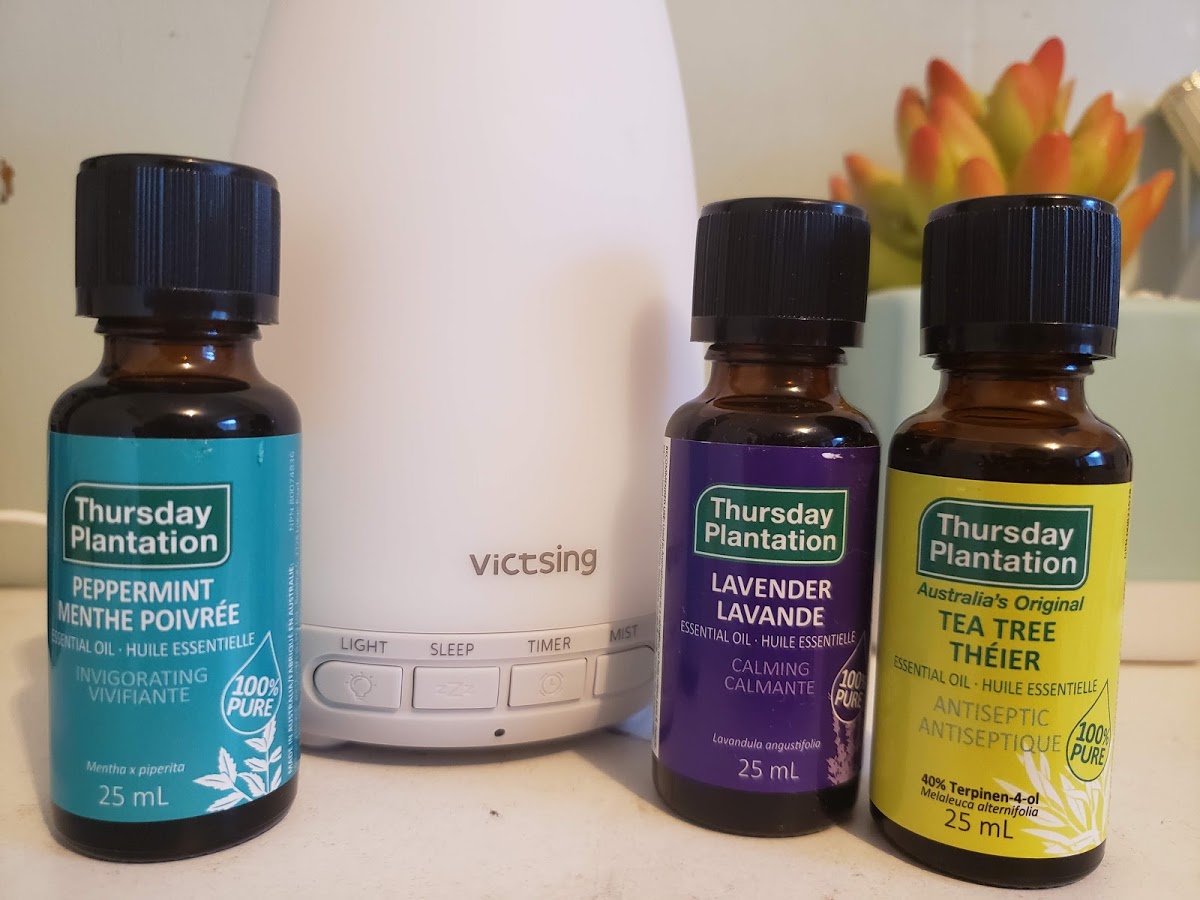 I have tried a few different brands, experimented with which oils I like, including argan oil shampoo, and which oils blend well together! I would consider myself to be pretty knowledgable about essential oils now. 
Thursday Plantation is a line from Australia that produces high quality essential oils, and essential oil-based products. They recently sent me a few things to try out, and I was more than happy to considering my new found interest in essential oils.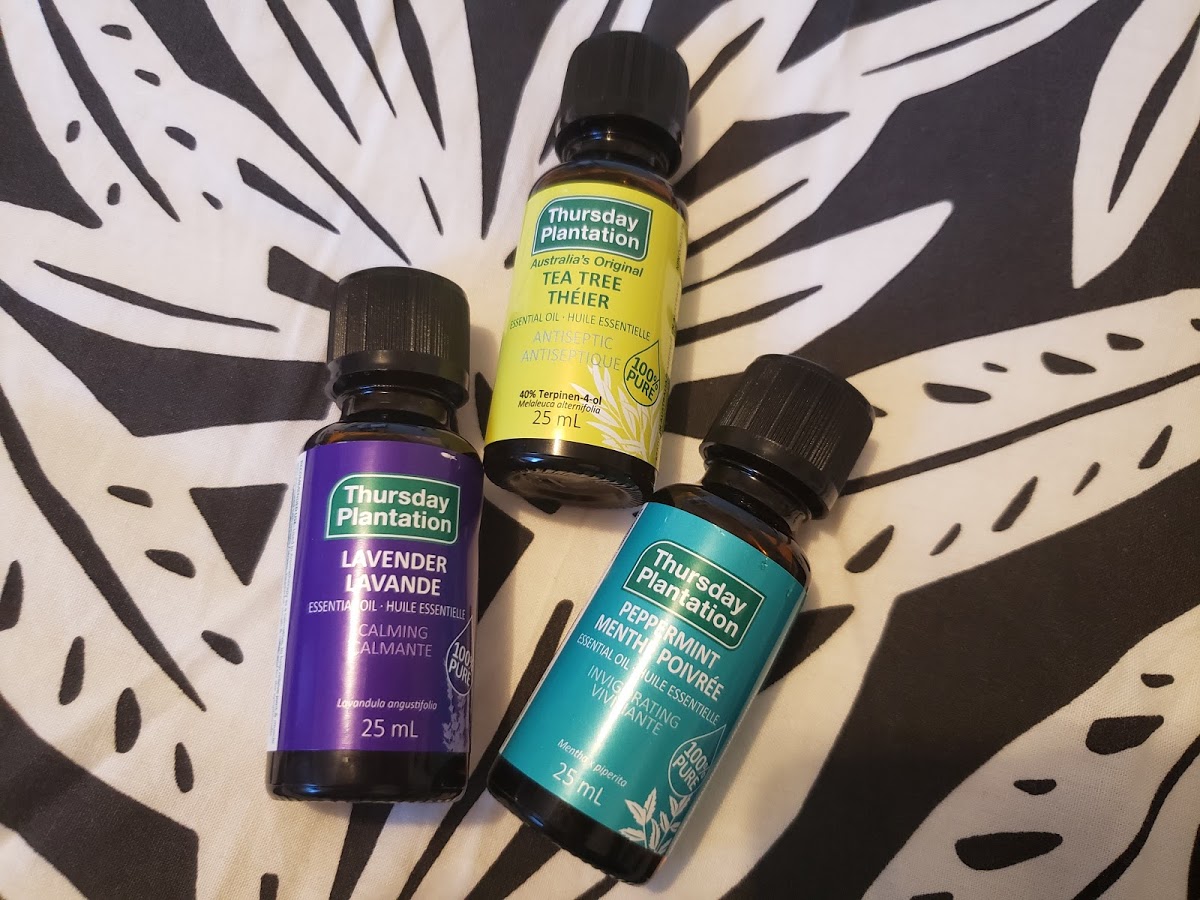 I tried 3 of the most common essential oils – tea tree, peppermint, and lavender. They are great beginner oils and some of the first ones I've used a couple years ago.
Compared to other essential oils I've used, the Thursday Plantation ones are very potent. One drop is probably all you need in a diffuser.
On my first try with these, I used 4 peppermint drops and 2 lavender drops. That's pretty standard for the cheap oils I purchase off Amazon. But that was WAY too strong for these bad boys! I got a bit dizzy and ended up pouring half of the water out and adding fresh water to dilute. Lesson learned, only 1-2 drops needed!
The essential oils are about $15-20 CAD each, which I would say is mid range pricing for essential oils. I've purchased a kit of 8 oils for $30 CAD, and also more expensive ones that were $40 CAD each.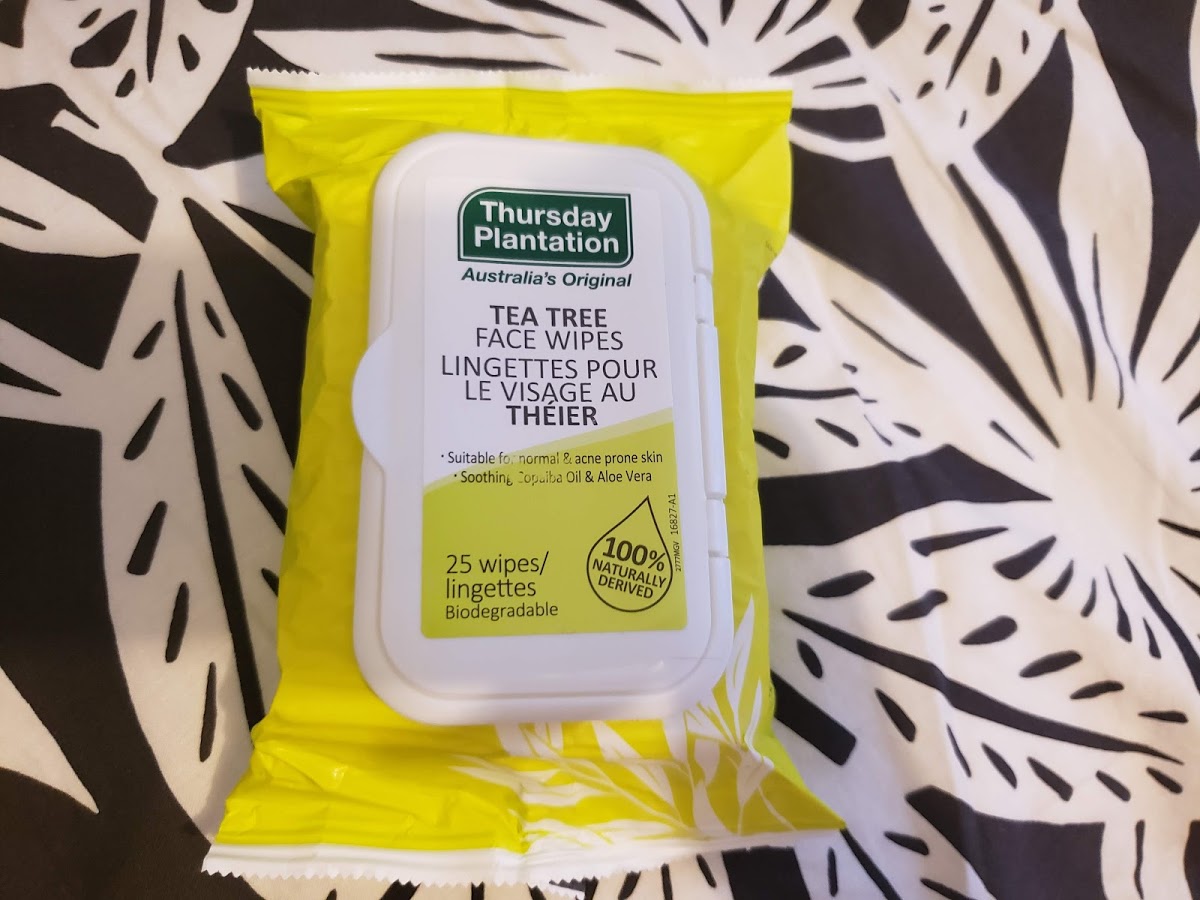 I also tried Thursday Plantation's face wipes. They contain tea tree oil, copaiba oil, and aloe vera.
My experience with tea tree oil face products in the past is that it has been very drying. I was a bit hesitant to try the wipes because I thought it would dry my skin out, but it didn't at all. The wipe was moisturizing and made my skin feel plump, hydrated, and refreshed.
Other products that they carry include soaps, pure tea tree oil antiseptic for skin (different than essential oils, NEVER put essential oils on your skin without a carrier base), face wash, shampoo, conditioner, lice treatment, and more.
My first experience with Thursday Plantation was positive and I would recommend giving them a try. Thursday Plantation is also suitable for vegans and do not do any animal testing.
Products are available at Safeway, Real Canadian Superstore, Save on Foods, Rexall, GNC, and online!
Press product featured. Opinions are own.