I love featuring new people to my blog! Please welcome Brie. If you don't know how I come up with my blog nicknames, I choose them based on their favourite food, or which food item comes to mind when I think of them!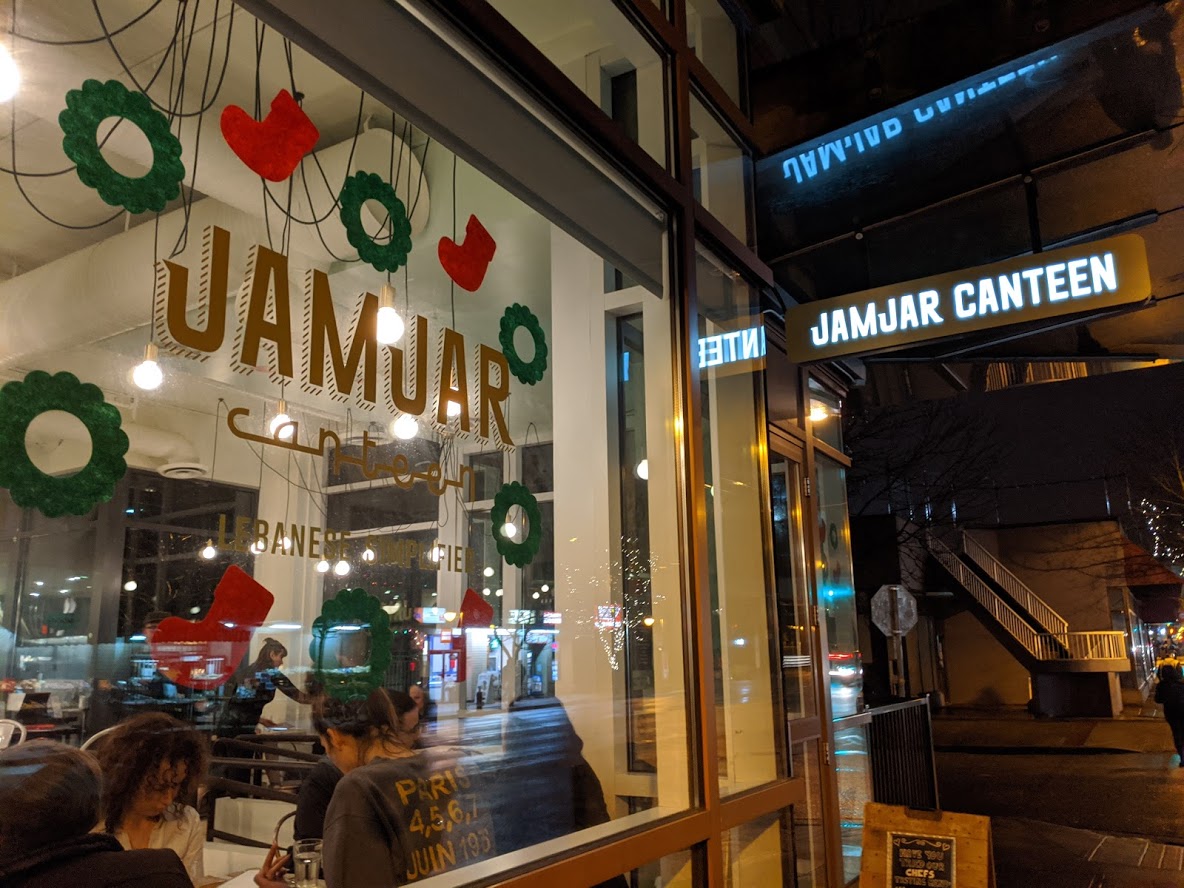 Anyways, while looking for a place to have a catch-up dinner, I suggested Jamjar Canteen. I've only had Lebanese food at Nuba, which was two years ago. Plus, I've heard some good things about Jamjar Canteen recently so I wanted to check it out.
It worked out well because Brie had heard good things about this place, and wanted to try it too!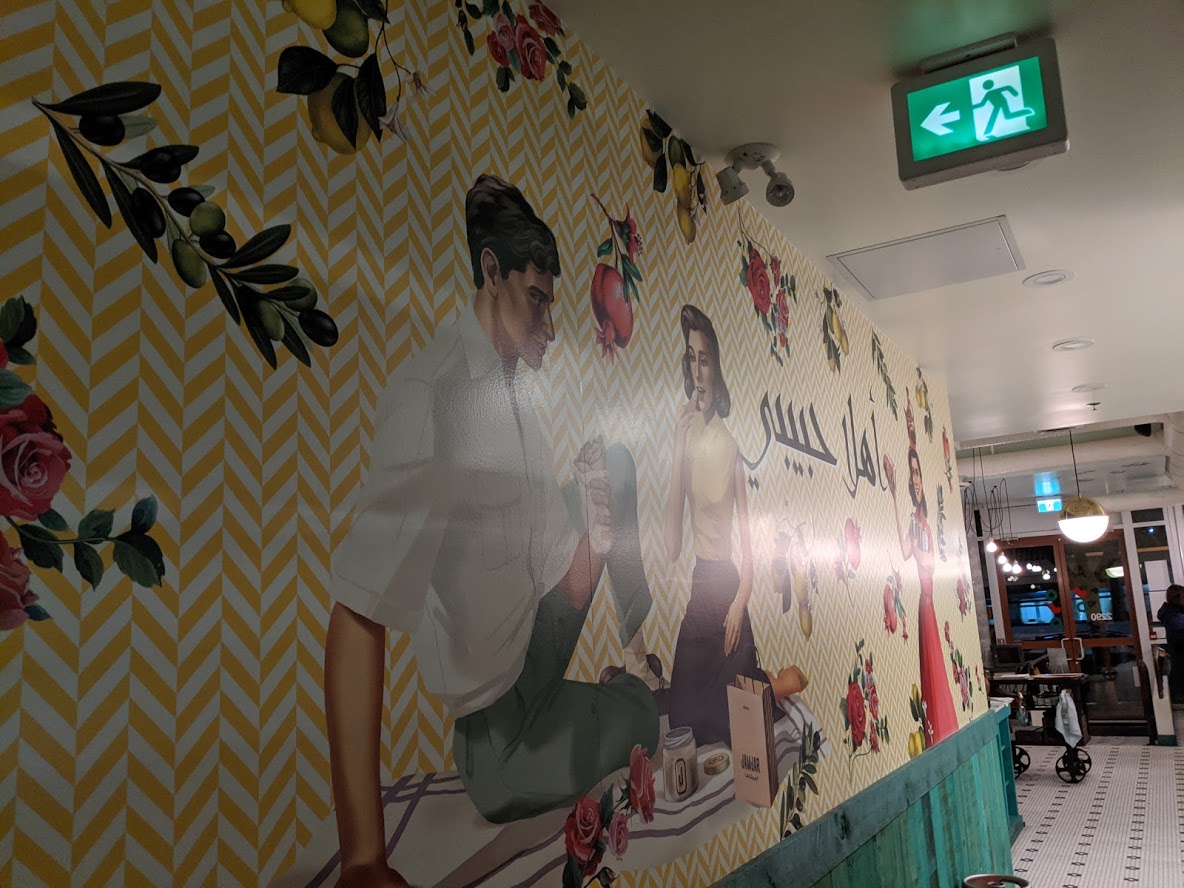 Jamjar Canteen is located a block away from Commercial Drive skytrain station. The restaurant looks a bit smaller than it actually was from the outside. I really liked the design in there, especially the mosaic tiles.
But the layout of the restaurant wasn't great, as I'll explain after the food review!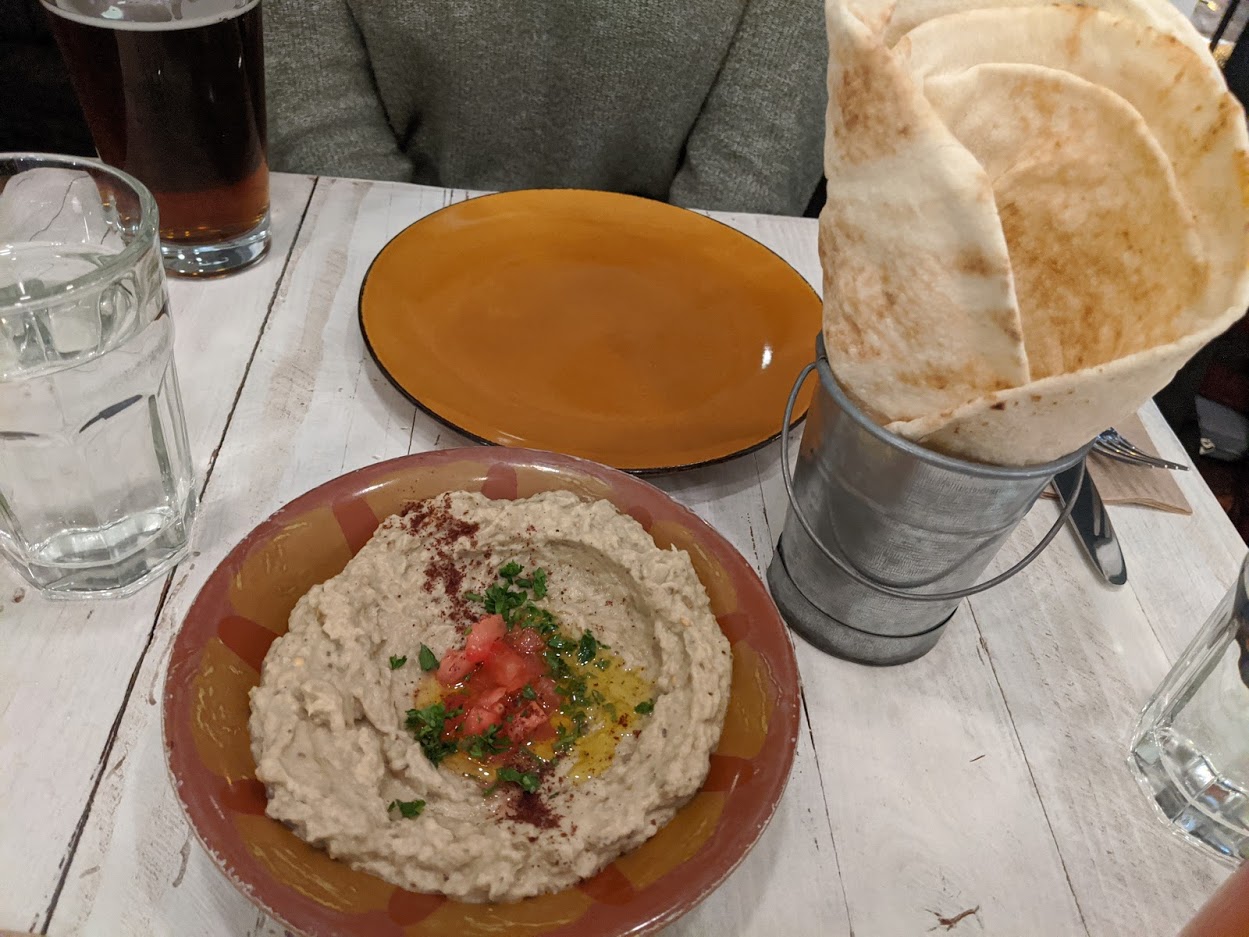 Muttabel: The muttabel was an eggplant dip. The eggplant was mashed into a saucy texture, similar to hummus but not as dense. The flavours were light and refreshing. I could taste some herbs and olive oil as well. The eggplant dip was served with 2 large, warm, and soft pieces of pita bread.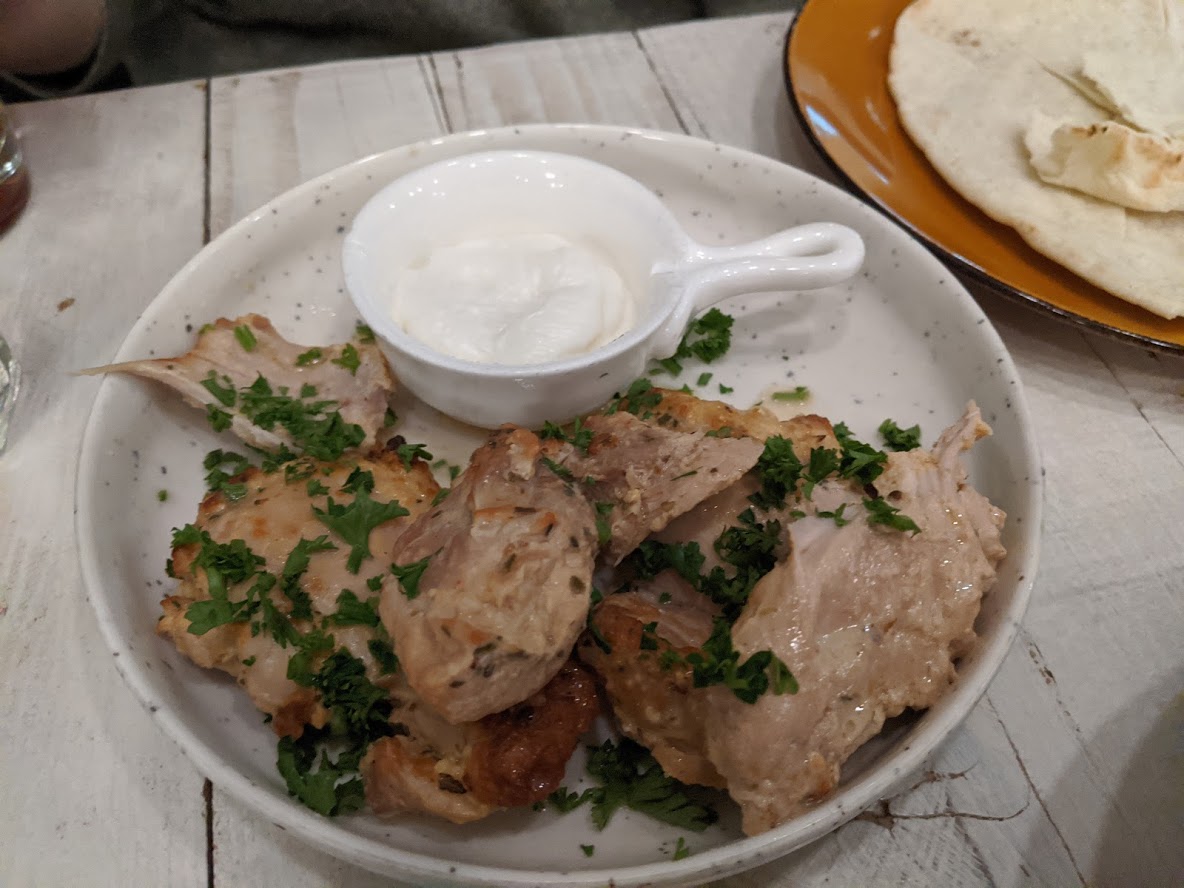 Shish tawouk: The shish tawouk was their chicken dish. There actually wasn't that many meat dishes to choose from on the menu. A lot of things were either vegetarian or vegan.
This was our favourite dish of the evening! The chicken thigh was incredibly tender, soft, and juicy. It was bursting with flavour as well. I am not too sure what the chicken was marinated in, but it was just delicious. There was also a refreshing yogurt dip on the side.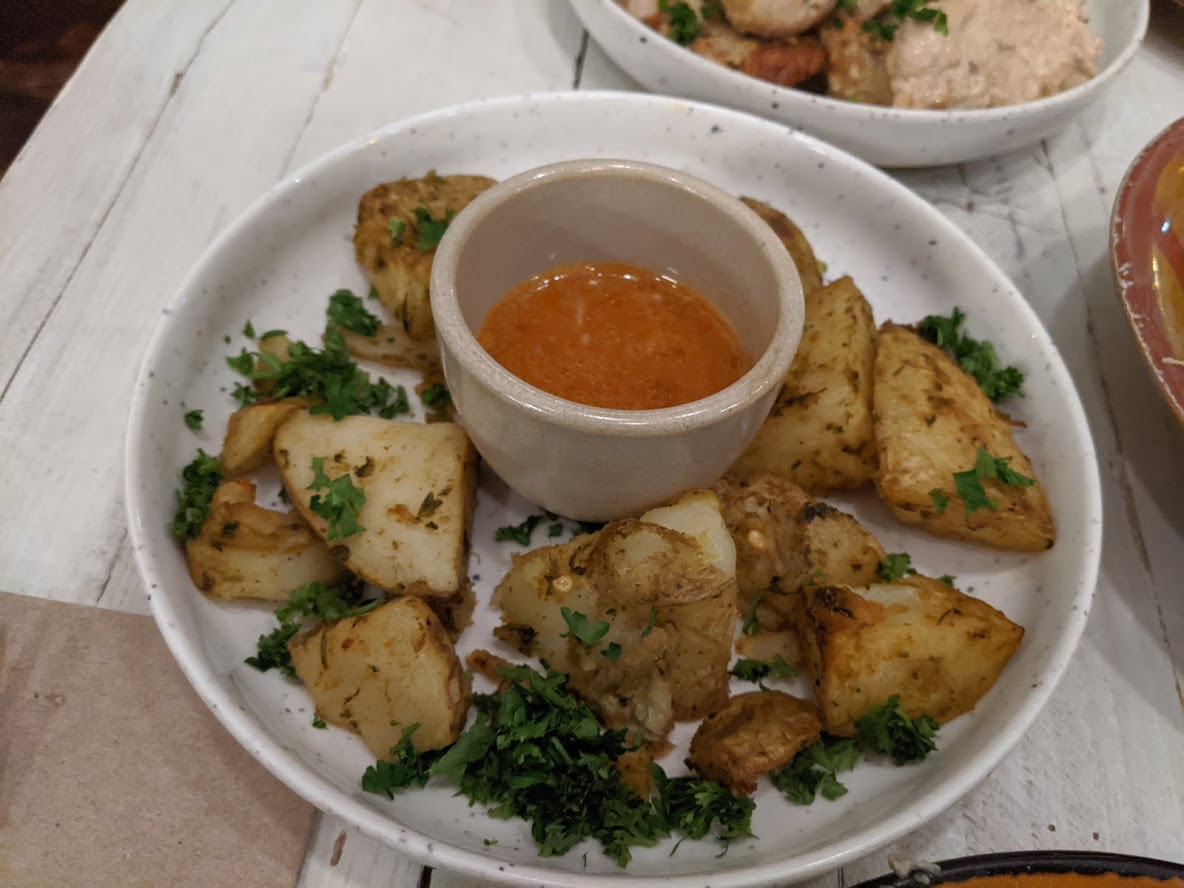 Batata Harra: Although the potatoes were good, they were definitely not worth $7! I can't believe we paid $7 for a potato.
Shock aside, the potato cubes were crunchy and flavourful. They were topped off with cinnamon, which tasted odd to me and did not complement the other herbs, which were savoury. The dipping sauce reminded me of Nando's peri-peri sauce, so I quite enjoyed that at least.
I don't recommend this dish because of the price! Seven dollars for a single potato. Thank you for coming to my TED talk.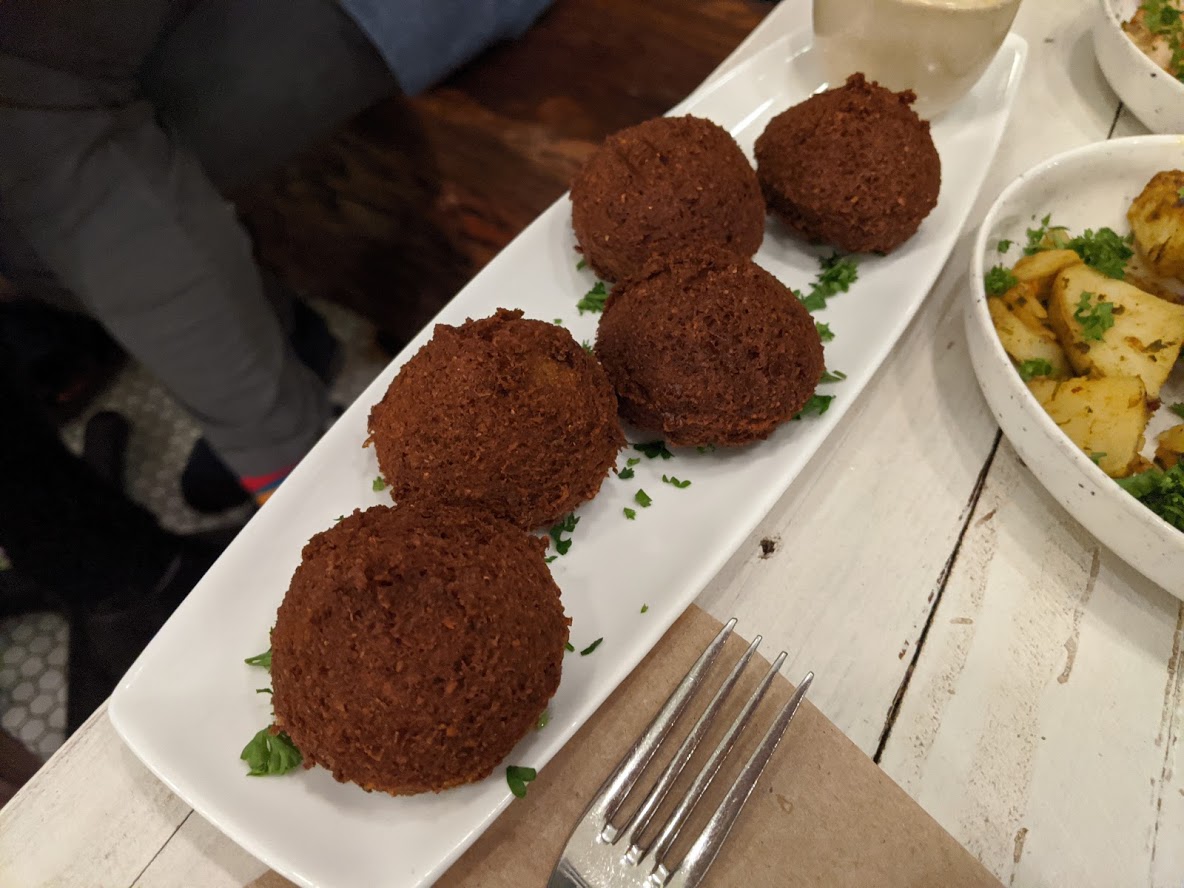 Falafel: Last but not least, the falafel! I've only had falafel once at Nuba, and quite liked it. This time at Jamjar was no different.
Falafel is a vegan dish made up of ground chickpeas, herbs, and spices. It is then molded into a ball shape and then deep fried. The result is a crunchy and savoury dish which is filling despite its size.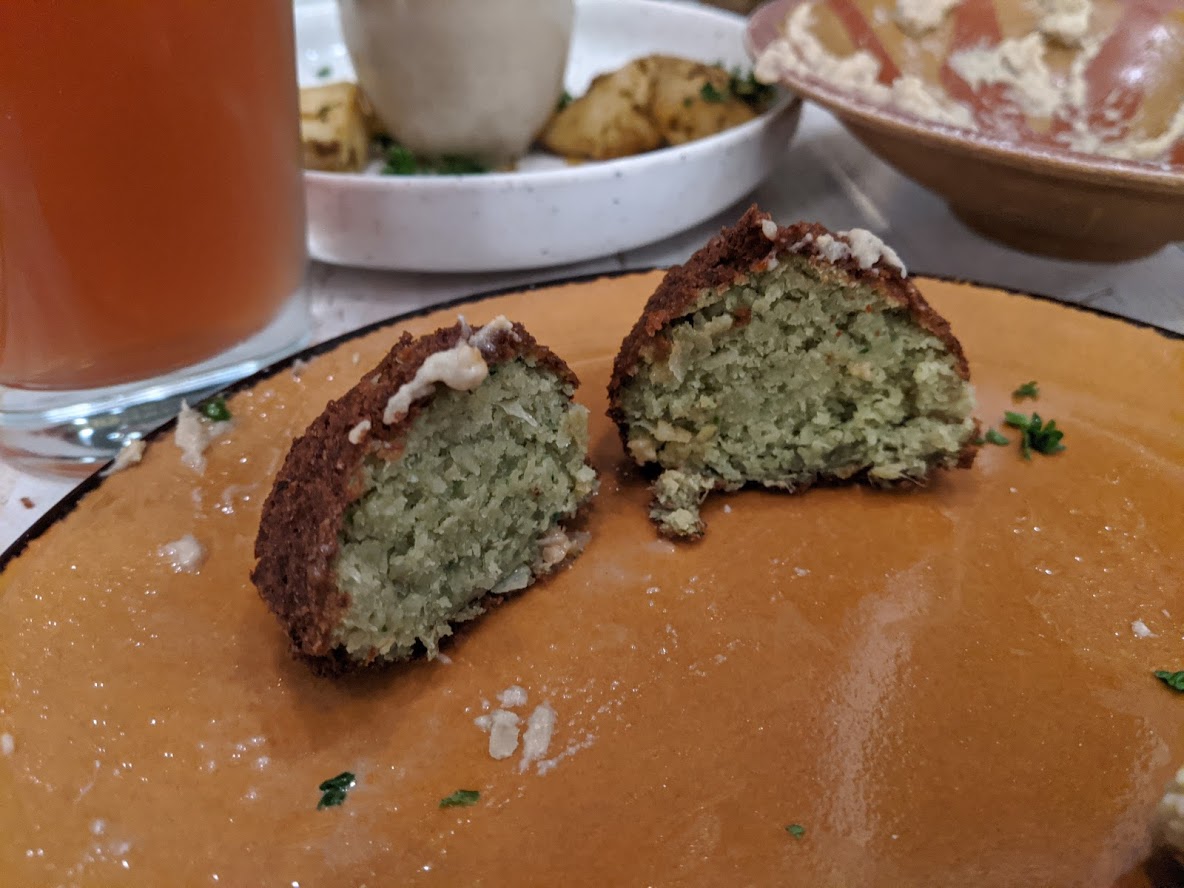 The outside was crunchy, while the inside was flavourful. The texture inside was light, but somehow still felt really filling. By the time Brie and I got to the last falafel, we were quite stuffed. A little goes a long way with these guys and I was surprised at how full I became after eating 2.5 pieces.
All in all, we enjoyed the food at Jamjar. The service was friendly and attentive as well. My only complaint was that it was very noisy and clangy in there. At times, it was hard to hear each other and we had to talk quite loudly .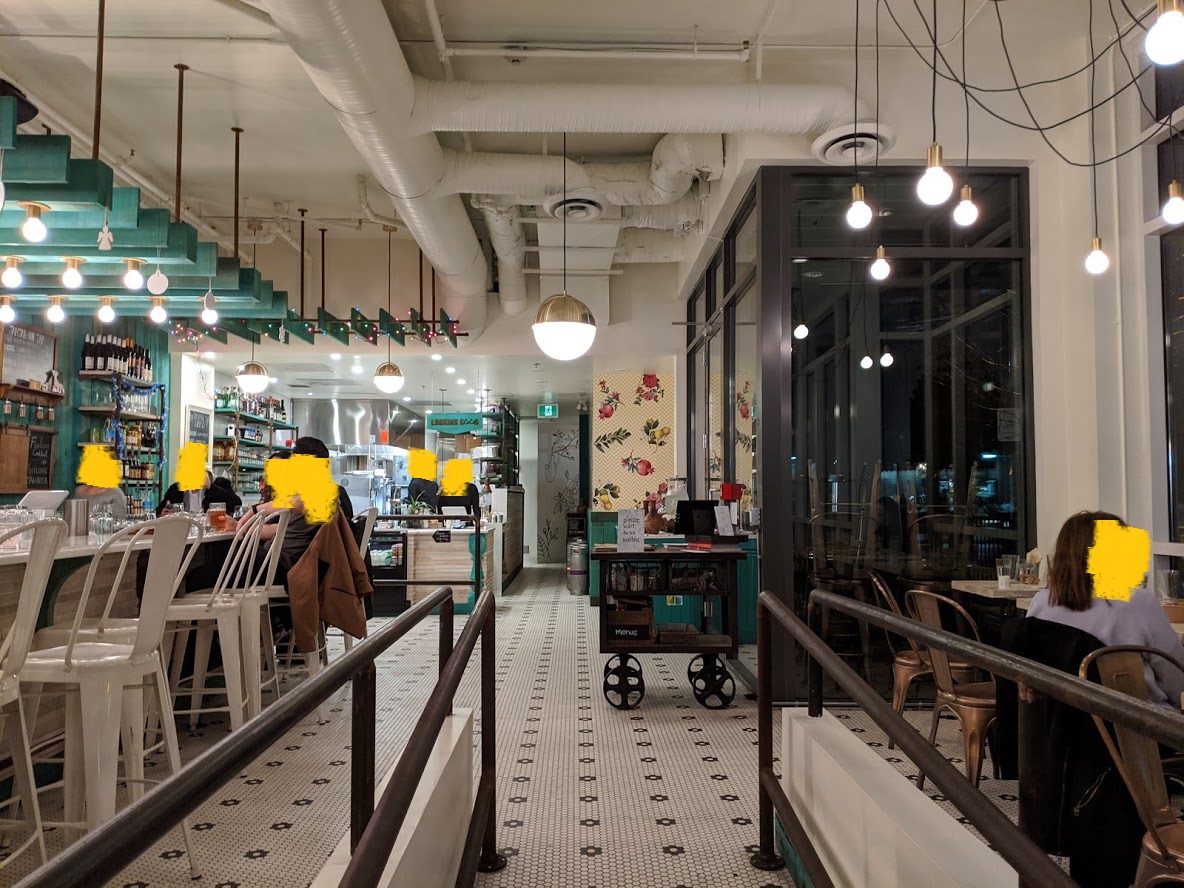 As well, the layout of the restaurant was very awkward as you can see from this photo. Most tables were squished near the front. The middle area had no tables, only a floor to ceiling glass wall. Then, there was a hallway with a nice mural which eventually ends up in this other dining area.
It would be better if tables were further apart because it was quite hard to hear each other! If you want an intimate, quite dinner, this wouldn't be the place to go. But the food was not bad, and it was nice to try a different cuisine than I'm normally used to!