It has been a long time since I've been to a ramen place! After coming back from Vegas, the fiance was craving some ramen. We haven't been to Jinya Ramen yet so he suggested we try it out!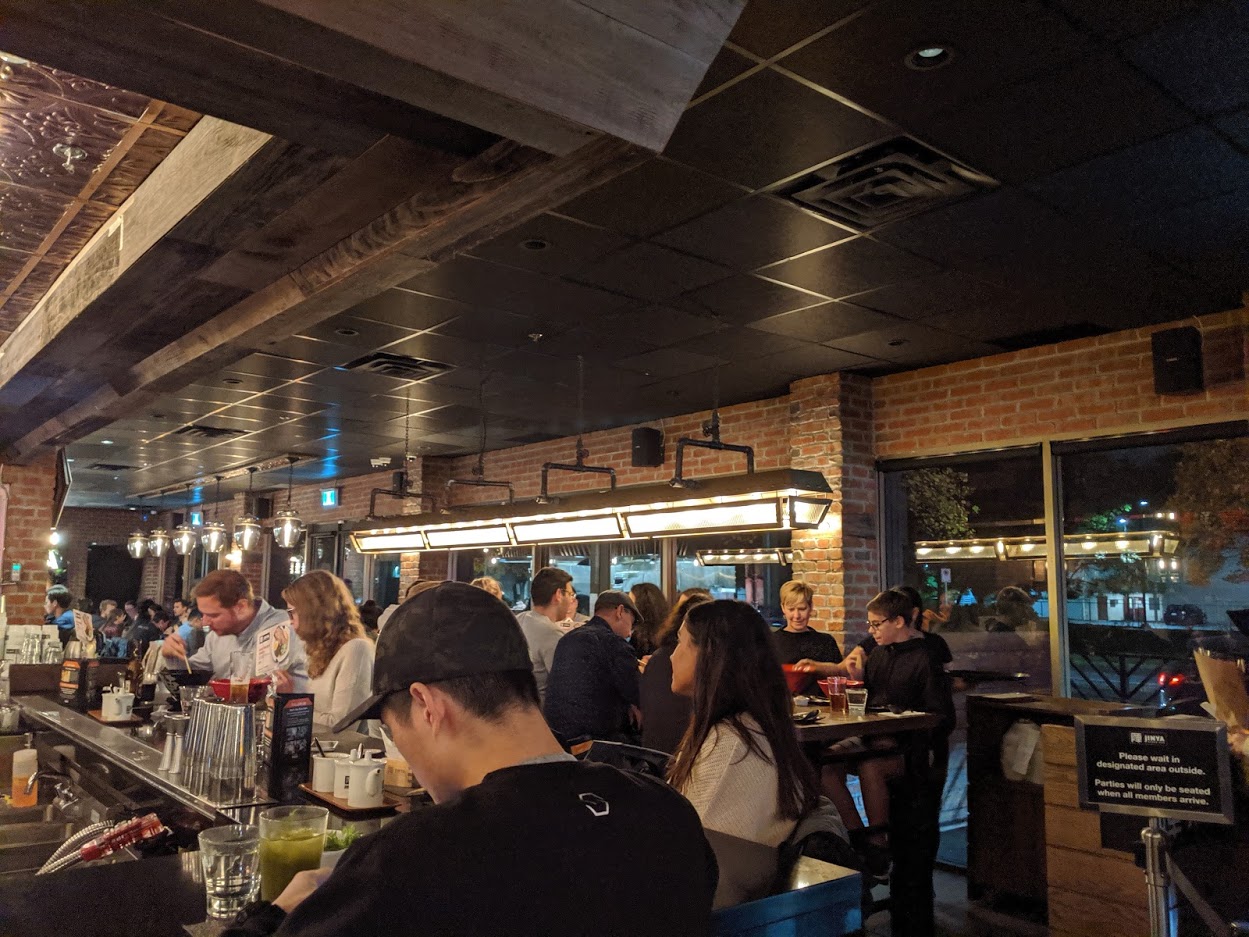 As expected with most ramen places, there was a wait. After putting down our phone number, we were told that it would be about a 30 to 40 minute wait so we went across the street to Wal-Mart to kill time. I received a text about 30 minutes later saying that our spot was ready.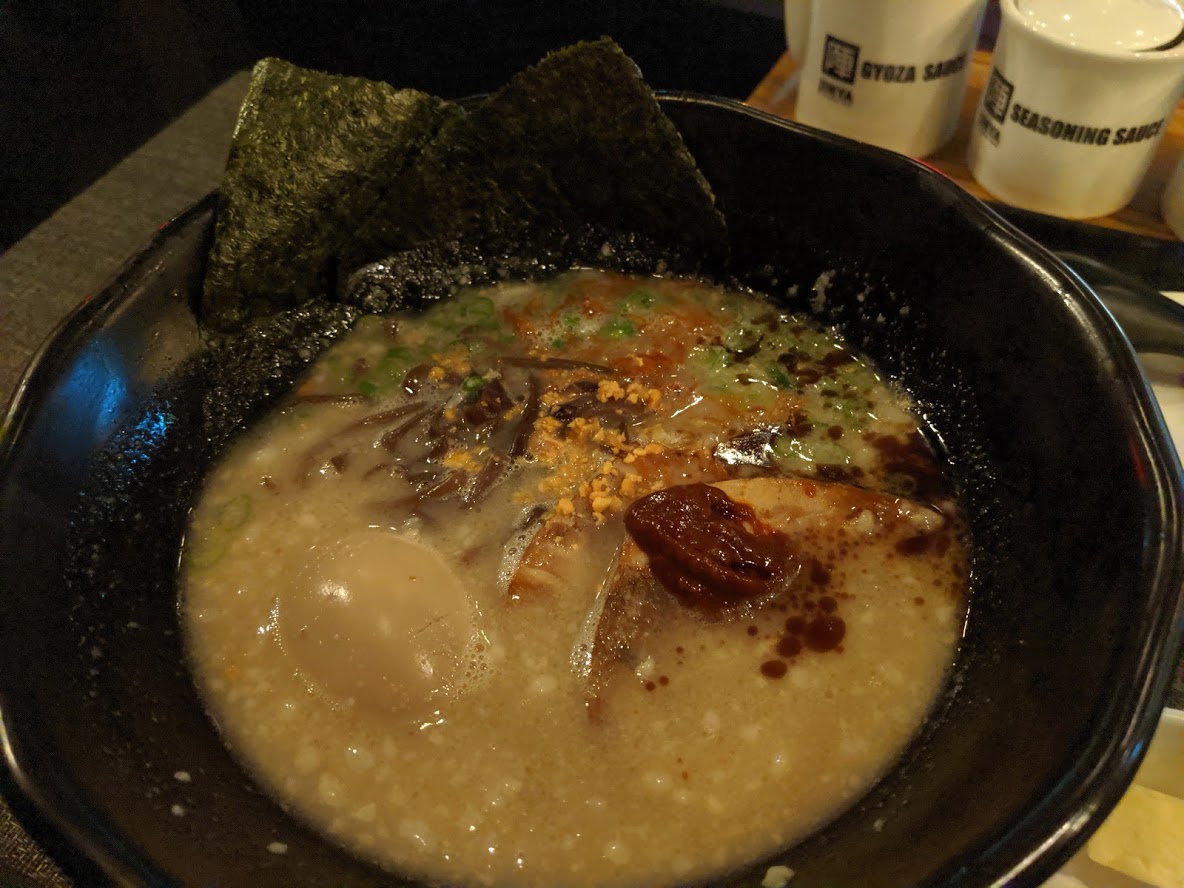 Jinya tonkotsu black ramen: The fiance went with his go-to broth, tonkotsu. This particular bowl came with thin noodles, but in retrospect, he would have preferred the thick noodles instead.
The broth was rich, fatty, and flavourful aka everything you'd expect in ramen. We found it to be over priced though, at $17 at the time of writing. For comparison at Ramen Gaoh, a bowl goes for $12.
So although it was delicious, we felt that it wasn't really worth the price, and some other Yelp reviewers have said that too.
Jinya bun: They were advertising the Jinya bun, so why not give it a try? I enjoyed it more than my entree. The steamed bun was very soft. The chashu was very tender and melted in my mouth.
In addition, the cucumber gave the bun a nice, refreshing crunch. The Japanese mayo was the cherry on top – I love Japanese mayo!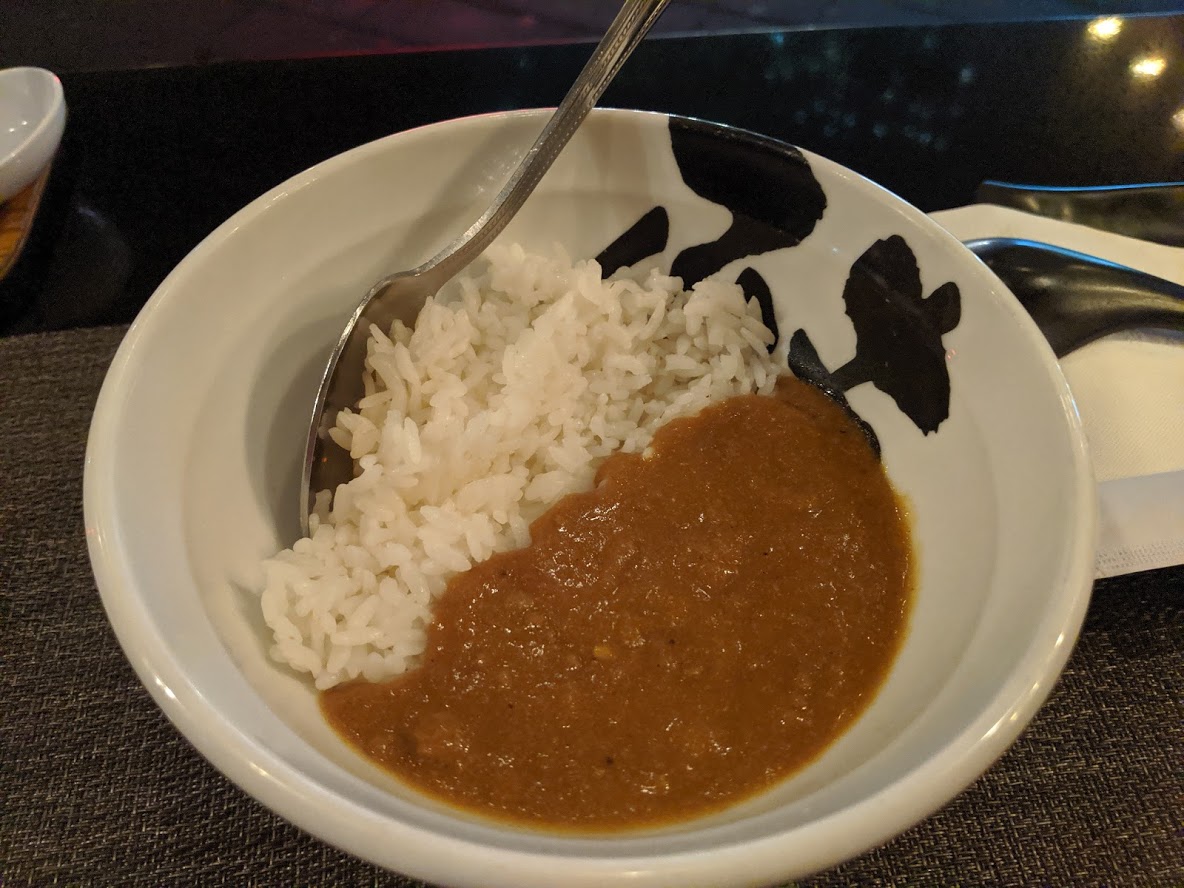 Tokyo curry rice: I was craving some Japanese curry, so I decided to get the Tokyo curry rice. It was delicious, but tasted like something I could easily cook at home for a much cheaper price. They probably just use the Japanese curry packets.
There also wasn't much ground chicken, which was disappointing. I liked that it was comforting and warm for that rainy evening, but again, it didn't feel worth it for someone who makes Japanese curry at home often.
We left satisfied as the food was tasty, but both felt that it was overpriced for what it was. There are plenty of other ramen places in town which are just as delicious, but cheaper.