Joe Fortes been around for awhile now! Thirty years to be exact. The last time I came here was about five years ago, when I used to work downtown so it was convenient to go to their happy hour.
This time, we were doing some shopping with Maki and Nigiri so we stopped here for some food!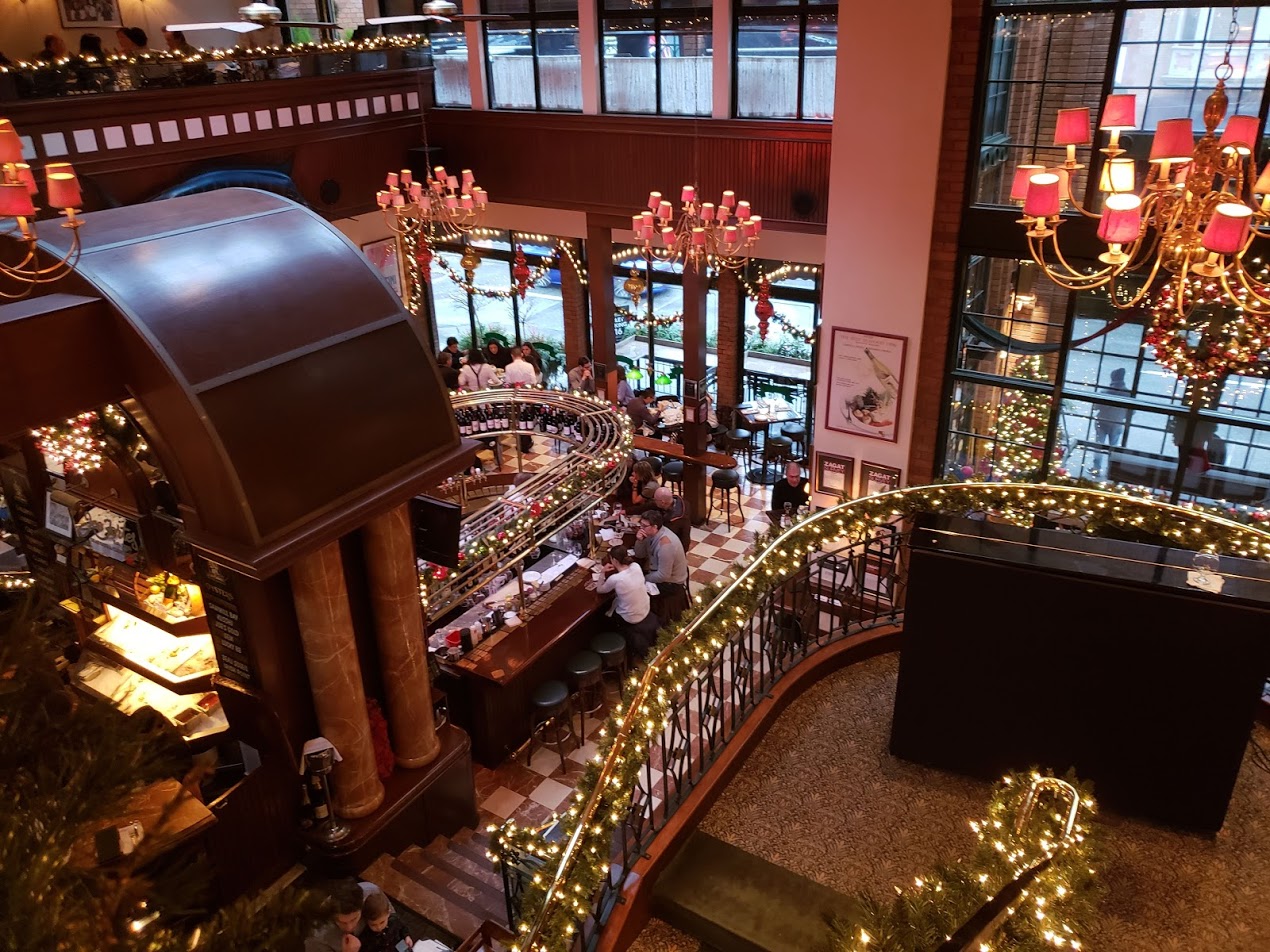 We went during the holiday season, hence the pretty Christmas lights in the restaurant! It felt very cozy and warm in here.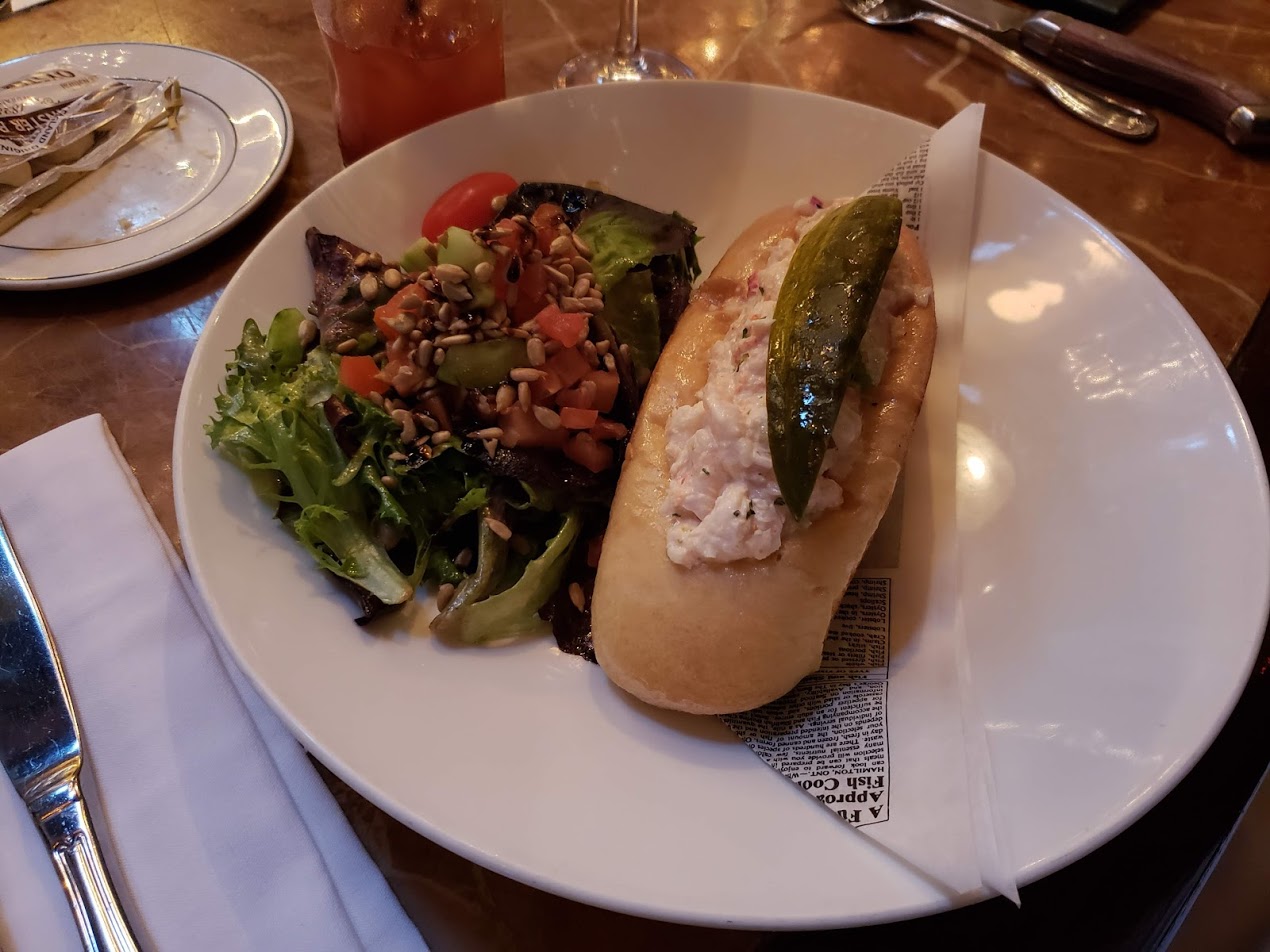 Lobster and shrimp roll: Nigiri ordered the lobster and shrimp roll. It looked delicious and he had no complaints about it. The roll also came with a nice healthy bed of fresh salad.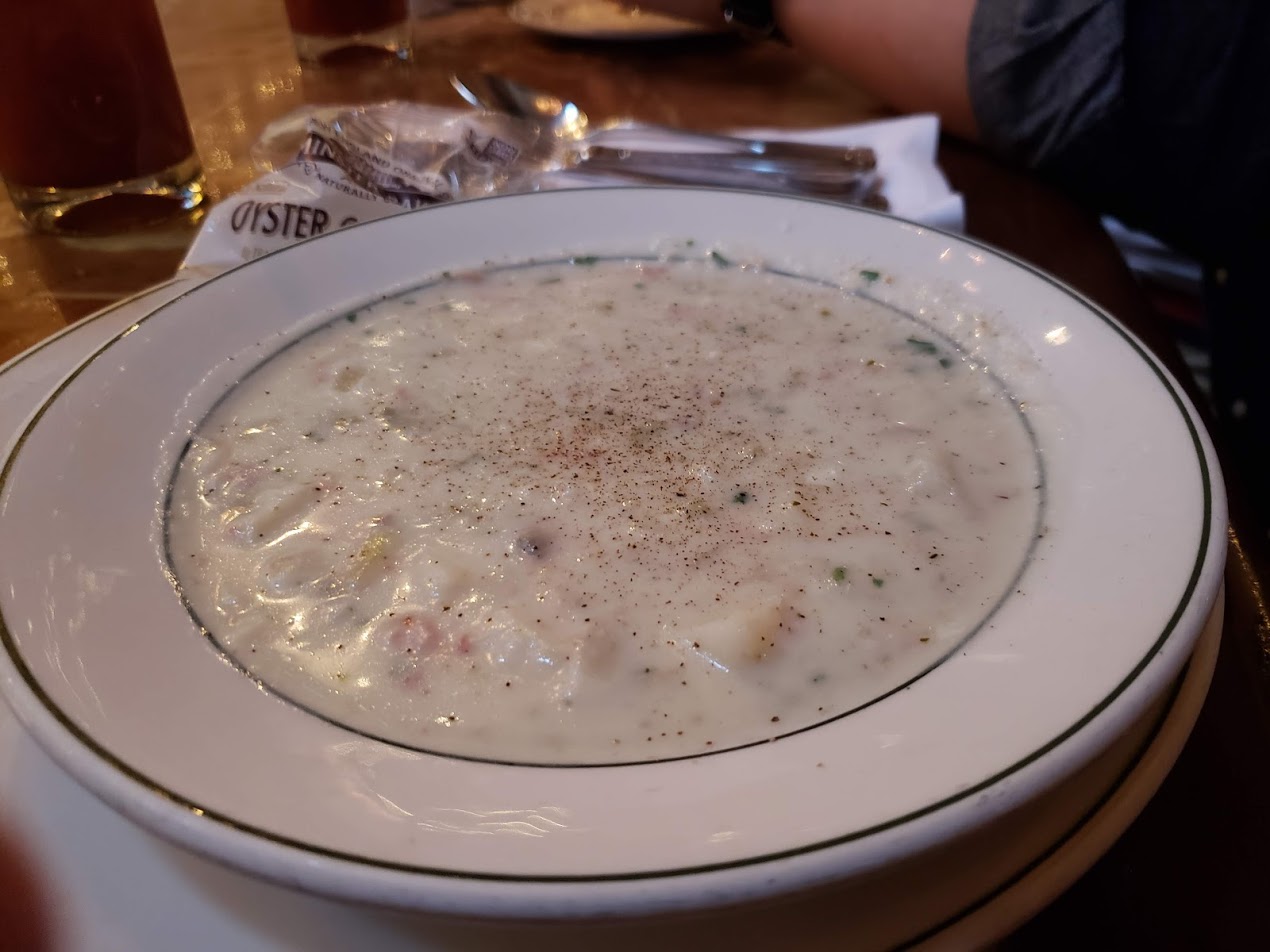 Clam chowder: There was a bit of confusion with the clam chowder. Originally, the boyfriend had ordered this for $13. Then, we realized that Maki got her Blue Plate special (pictured below) AND a clam chowder for $20… which didn't seem that worth it for my boyfriend to get the chowder onlyfor $13. For only $7 more, he could have added a pretty big portion of fish!
Anyways, we flagged down our waiter (which took multiple times) to ask if the change could be made for him. They were accommodating and it made his lunch feel more worth the price.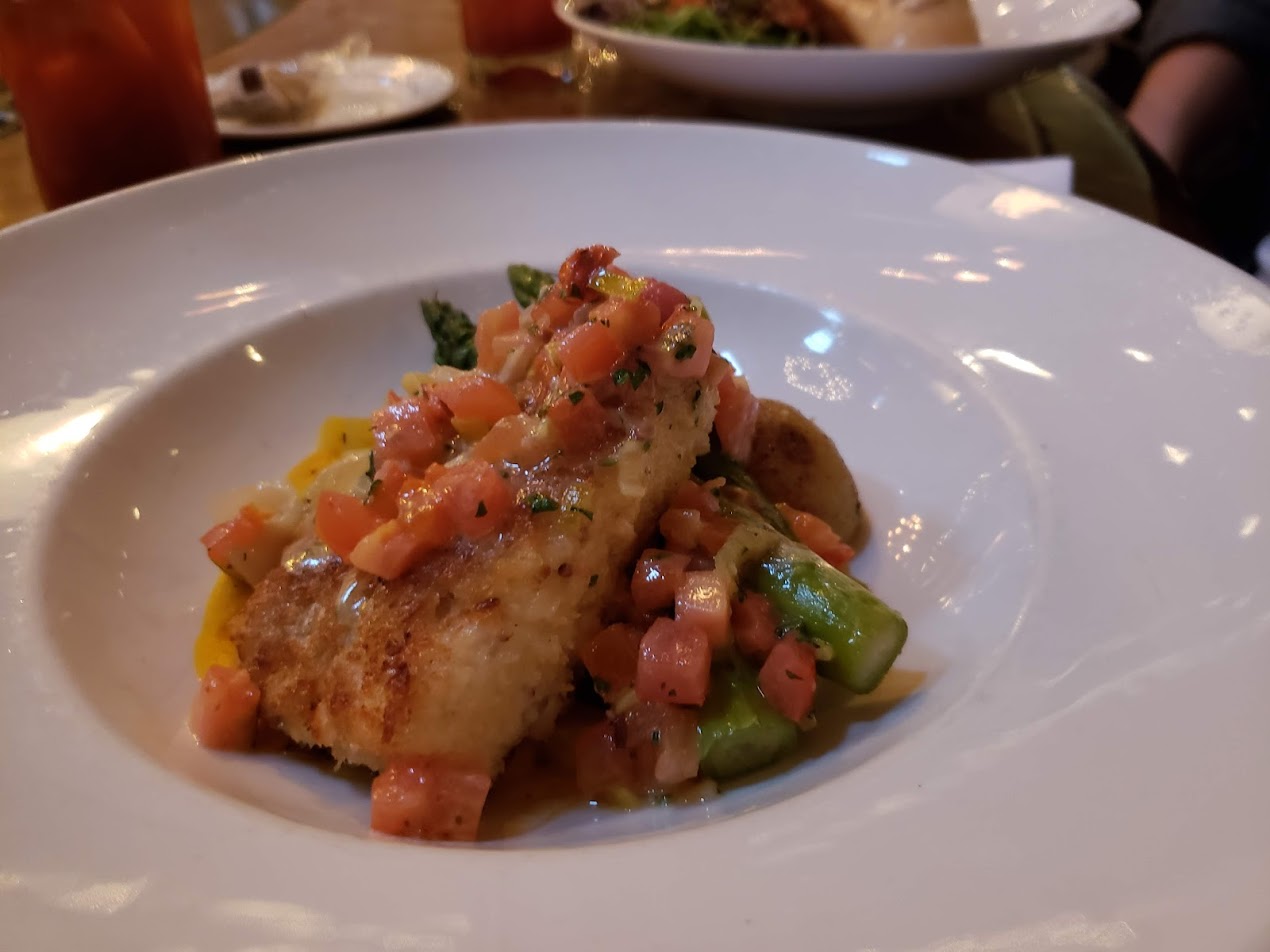 Panko crusted haddock: From Monday-Friday, Joe Fortes has a Blue Plate special which is a $13 food item. If you come during a weekday, I would highly recommend getting the special because it's such a good deal.
Maki and the boyfriend had no complaints about it. The haddock was served with some tomatoes, asparagus and some sort of dairy sauce on the bottom.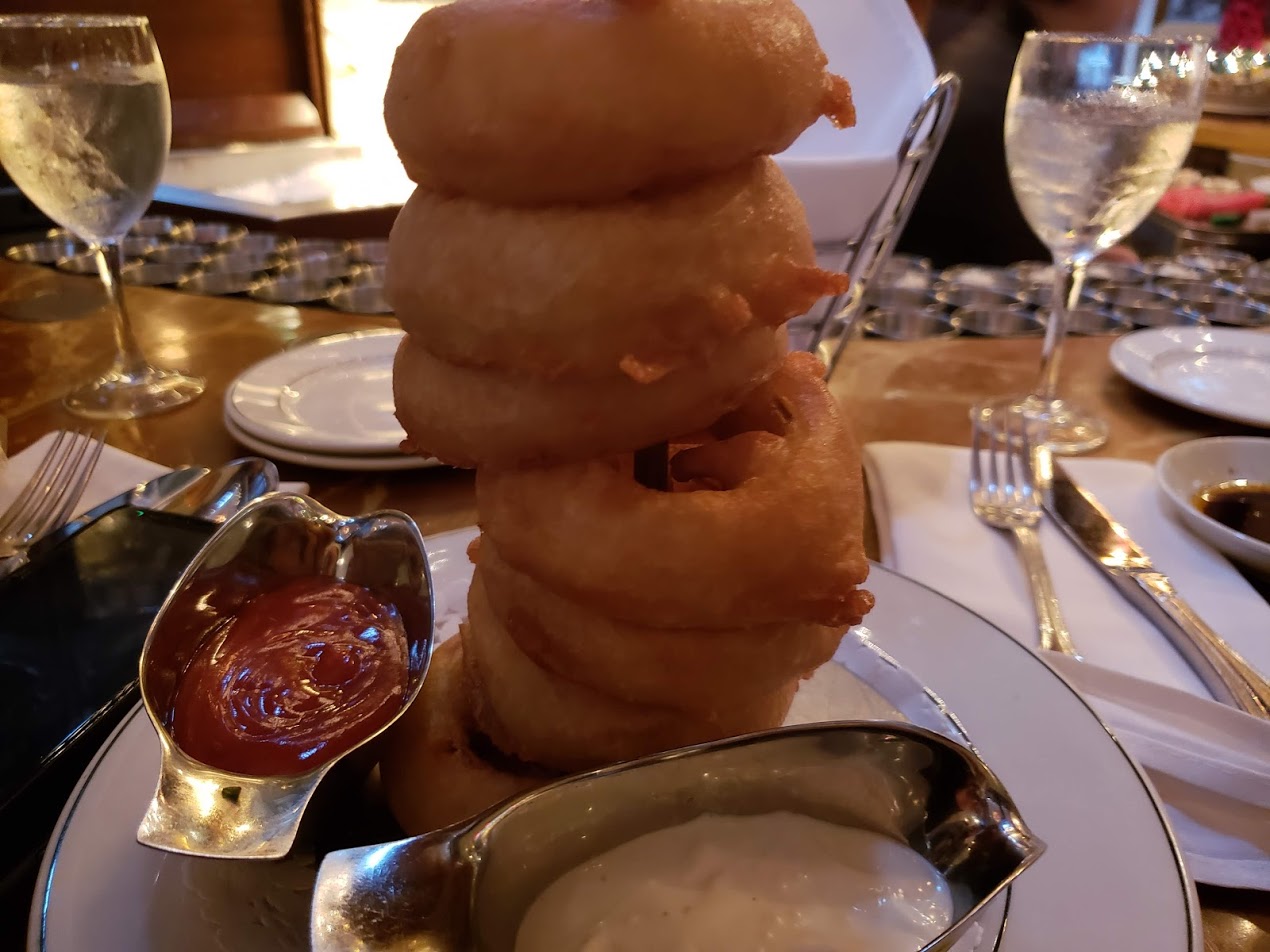 Onion rings: Prior to upgrading his meal (see story above), the boyfriend ordered onion rings too. The onion rings were disappointing and he wouldn't get them again.
The batter was very thick and doughy, and not that crispy. He felt very gross after eating a couple, and did not finish it despite Maki and Nigiri helping too.
Our waiter mentioned that Boxing Day was one of the busiest days of the year, which we had no idea! Because of that, service was really lacking and hard to waive him down. I'd come back on a less busy day, and probably on a weekday if possible to order the Blue Plate special!