I have been on the search for new Korean restaurants! Jong Ga was recommended to me by Cinnamon, so Cocoa, Macaroni, and Cheese and I decided to go there for a late lunch one day. It is situated right in Korea town, inside a small strip mall.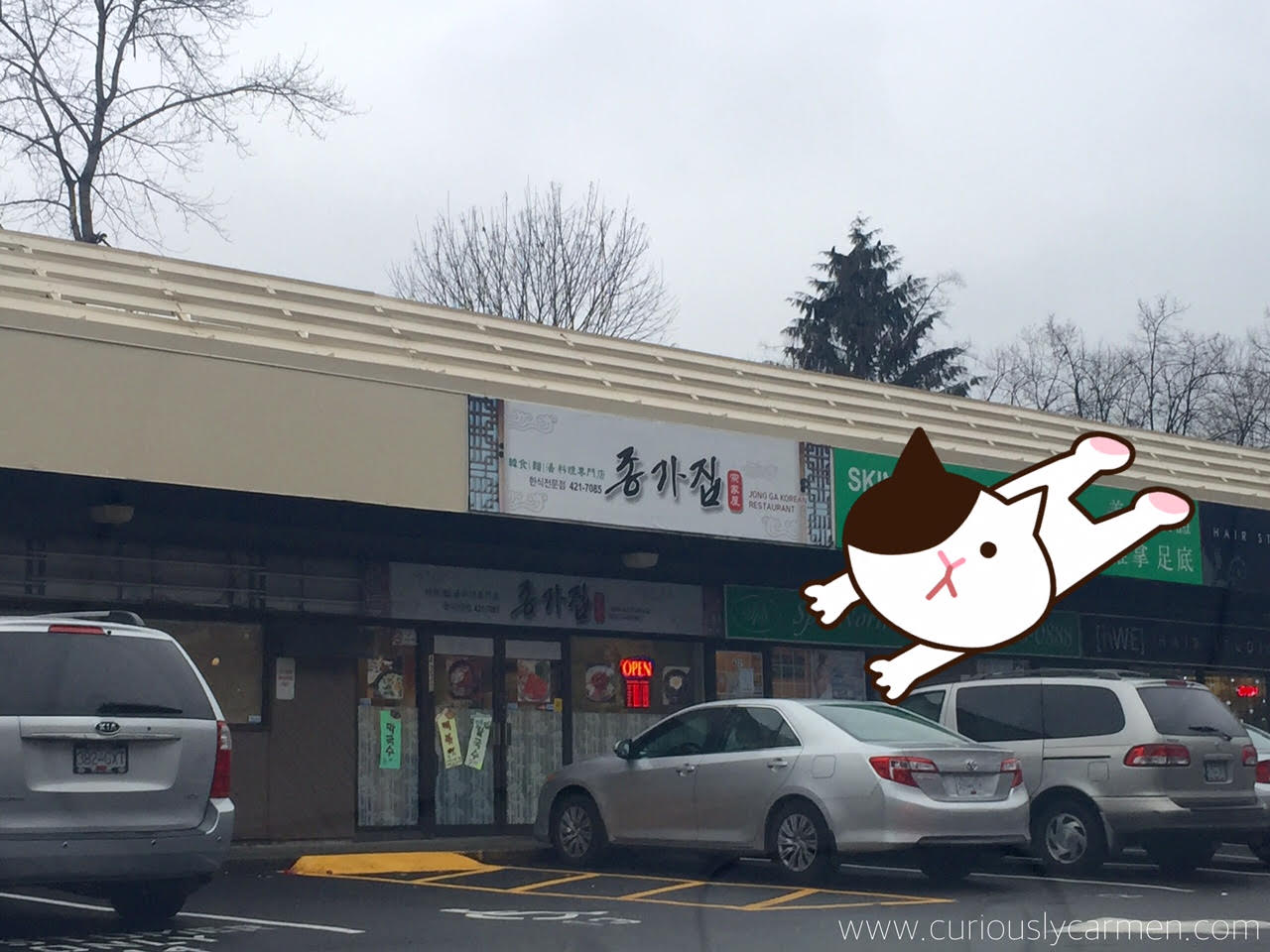 It is a pretty small restaurant and seating can be a bit cramped if you're sitting in the middle. Luckily, we got a small booth on the side. It wasn't too busy when we went, and service was friendly and welcoming throughout our visit!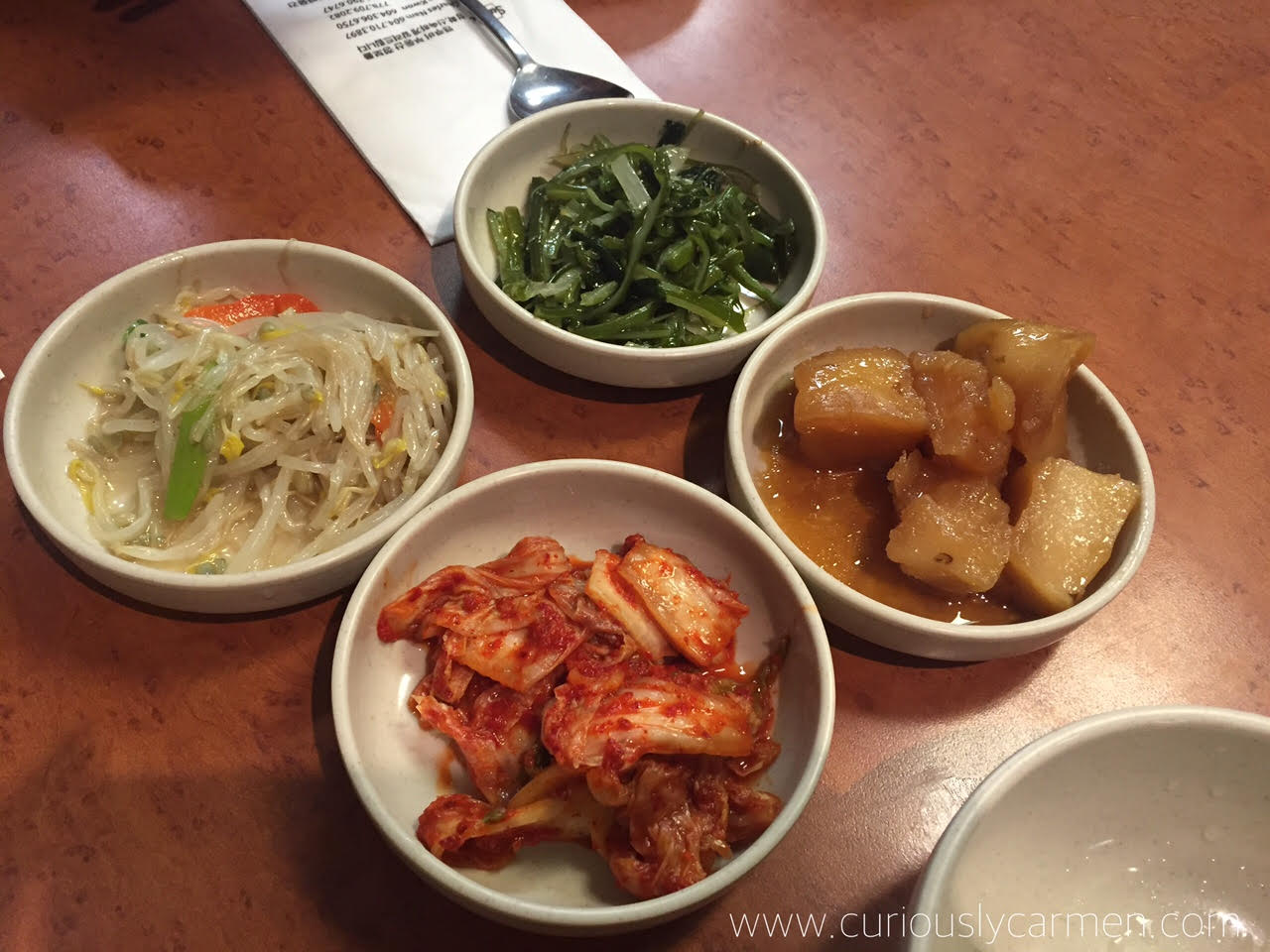 After ordering, our banchan came. Everything tasted pretty decent and fresh with no complaints. We all liked the potato banchan the most. Cheese ended up putting the leftover sauce from the potato banchan into his rice bowl and said it was the best thing ever.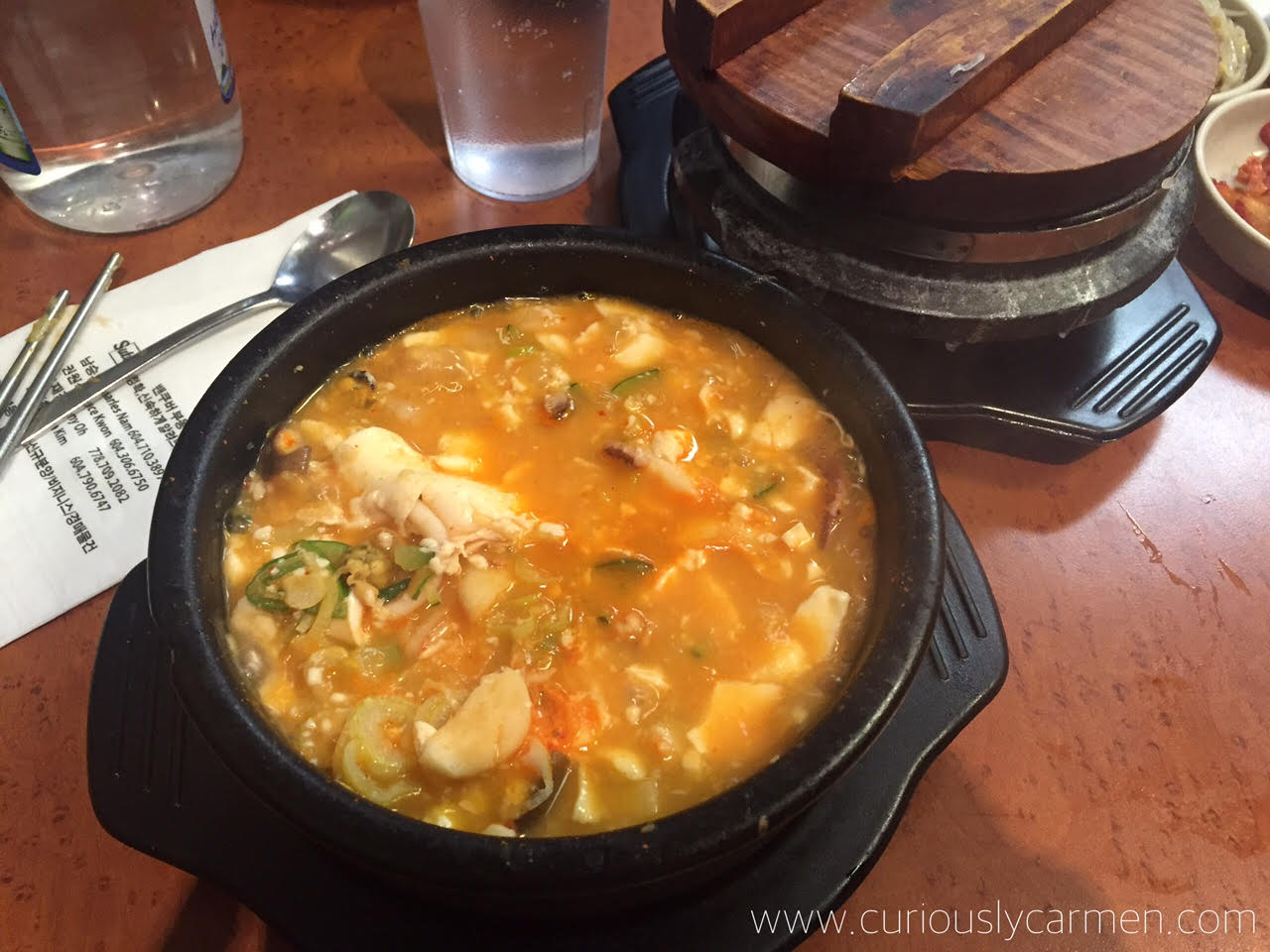 Seafood tofu soup and rice in stone bowl: I was craving something comforting and warm. Korean tofu soup never fails, and this went above and beyond my cravings! The soup bowl was HUGE, I was so uncomfortably stuffed after the meal. There was a generous portion of tofu and assorted seafood in my bowl.
Normally, soup bowls come with a bowl of small rice. Here, you have the option of having a plain steamed rice or rice in a stone pot. The stone pot is very hot so it makes the rice touching the bowl crispy, which is very popular in Asian cooking! Again, the stone pot of rice was HUGE.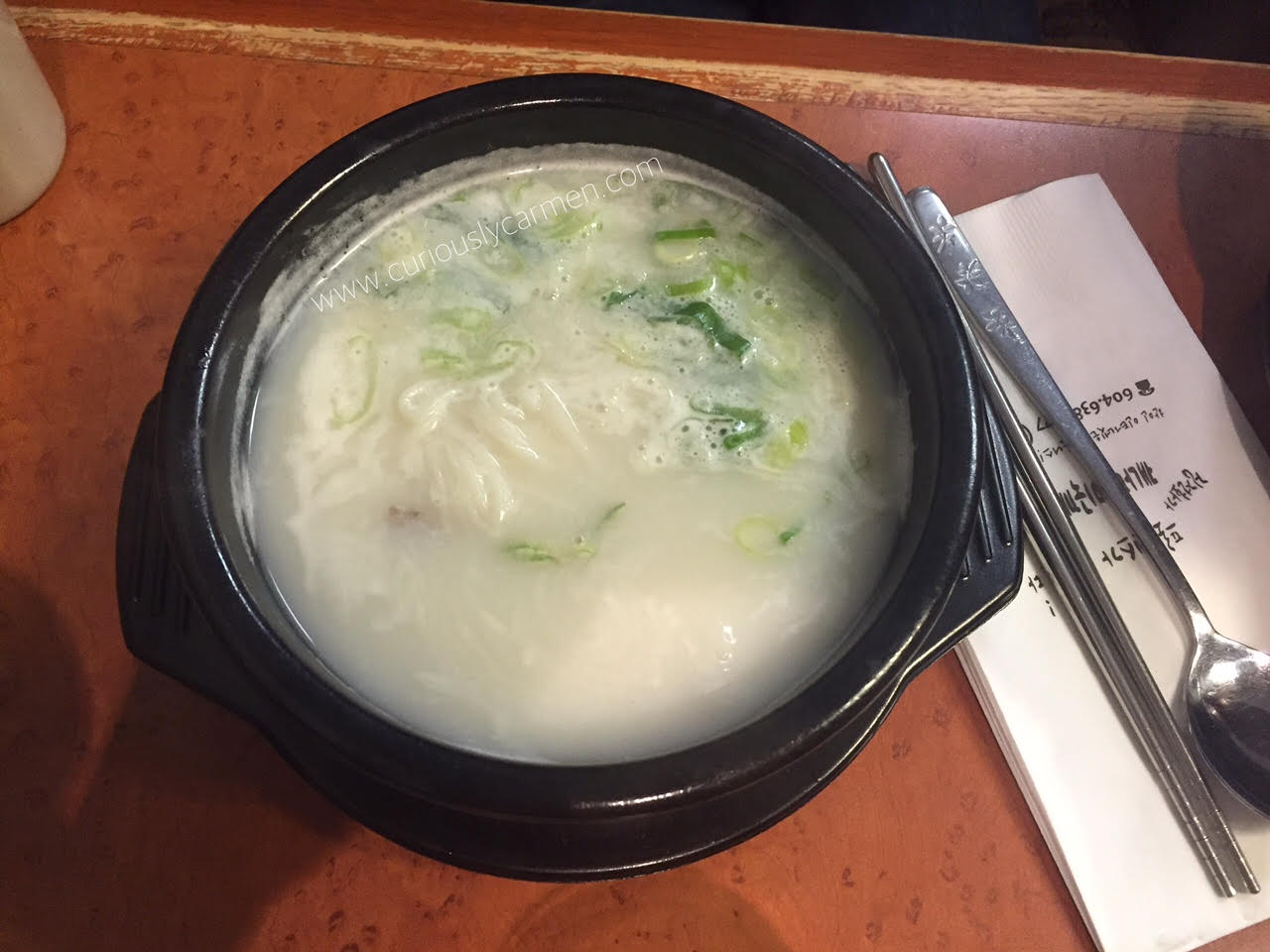 Beef soup with noodles and rice in stone bowl: Unfortunately, Macaroni was very disappointed in her dish because it lacked flavour. It tasted just like boiled water with some noodles and beef. After adding a tremendous amount of salt, she said it was tolerable.
But I learned that in Korean cooking, salt is usually not added to the whole broth and people add in their own to taste, so that was probably the reason why.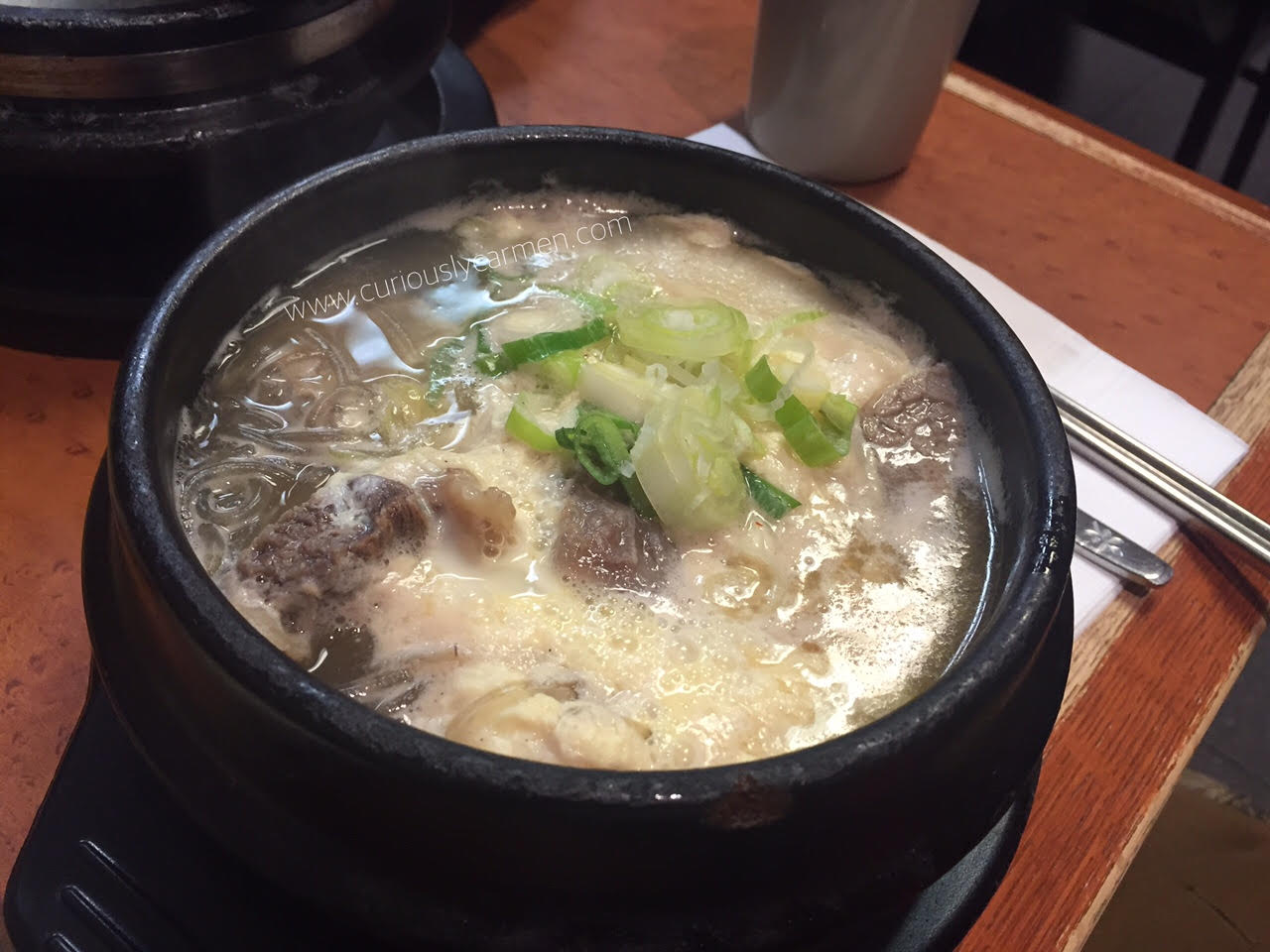 Oxtail & beef soup with noodles & rice in stone bowl: This soup was drastically different than the disappointing bowl Macaroni had above! There was a lot of depth to this soup, and was simply delicious.
I kept sneaking in little spoonfuls of this because it was so good. I would definitely order this the next time I come here!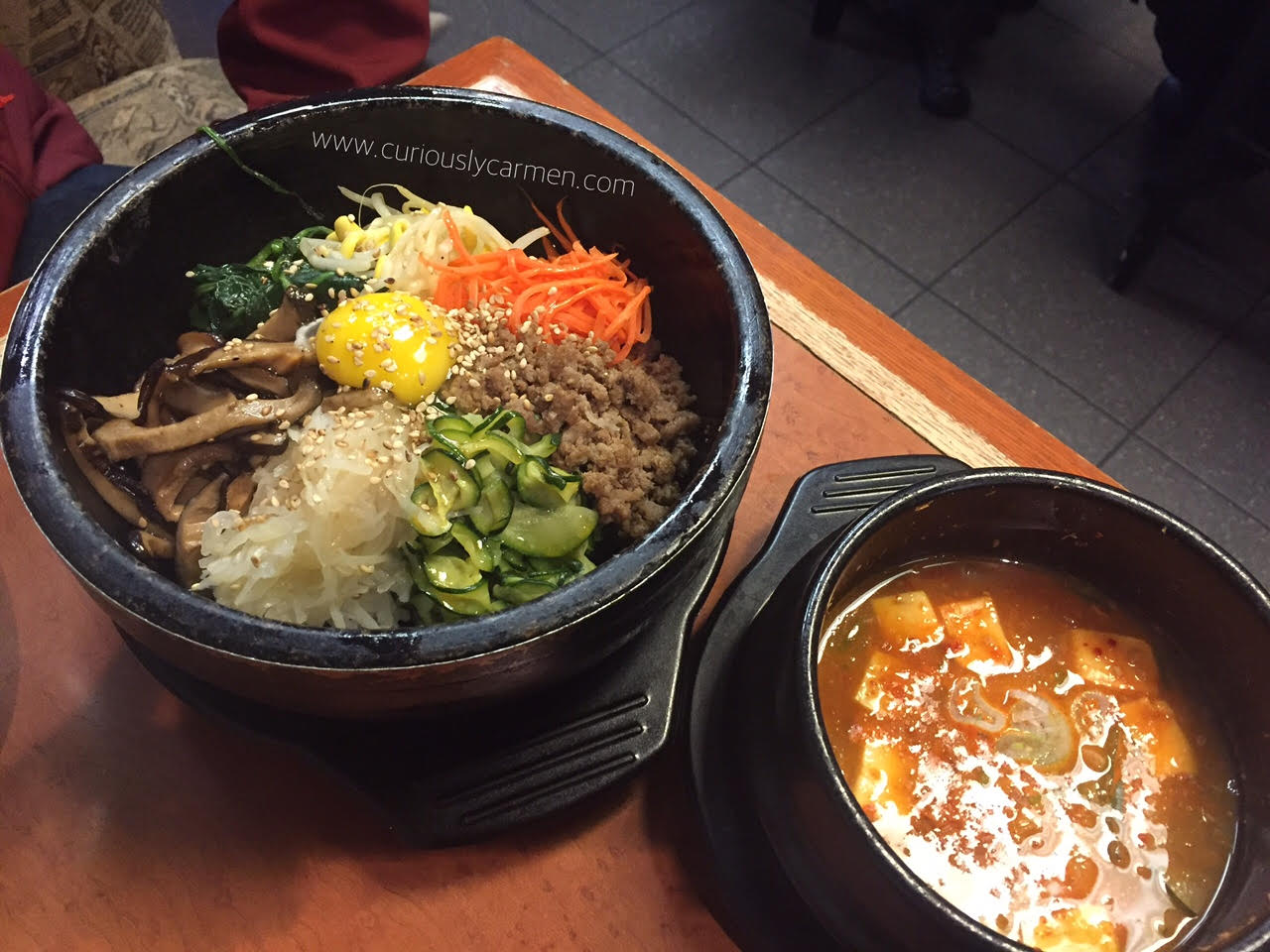 Bibimbap: Lastly, Cheese decided to be different and order a rice dish! He really liked his bibimbap and it came with a generous amount of toppings. When he finished his bibimbap and went on to drink the small soup on the side, he said it was very concentrated and tasted like it should have been stirred in the rice.
Clearly we all do not have Korean food enough because none of us knew that. The 'soup' was more of a tomato paste, it had a really strong tomato flavour and not much else. We were expecting it to be spicy but it just tasted like concentrated tomato sauce.
—
Overall, the portions at Jong Ga are huge and you will walk out stuffed to the brim (if you have an entree to yourself, that is). The service here is really friendly and quick as well. I am definitely going to be coming back and trying more of their dishes!
Thanks for reading,
Carmen