Almost five years ago, some friends and I had a horrible experience at No. 1 Beef Noodle House. I wrote a pretty scathing review (linked for the lolz) on it and didn't go back there for about four years.
I reluctantly went back a year ago because my dad wanted to try it… and it was a lot better that time. While catching up with Sangria and Cocoa, we came here on a whim because Sushi S was closed next door.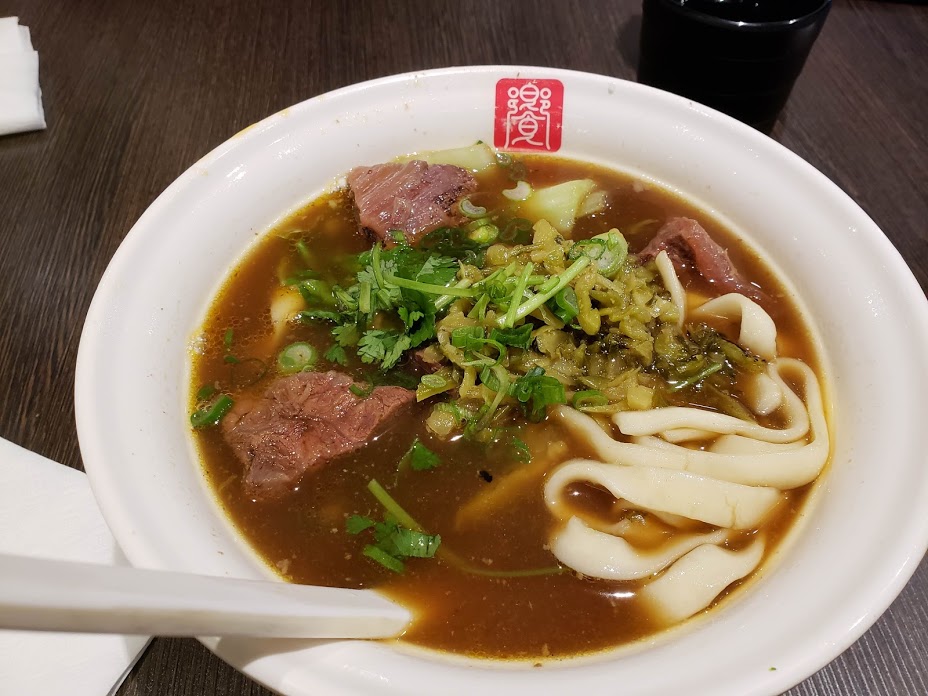 No. 1 Beef Brisket with sliced noodles: Both Sangria and I ordered the same thing! Compared to my first visit, this bowl of noodles was a LOT better… It was like a completely different restaurant!
The brisket was soft and tender. Meanwhile, the broth was flavourful and had enough depth in it. The noodles were chewy and doughy too!
My only complaint is that we found the portion size to be a bit on the small size. We joked that we would need a second dinner in about 2 hours, haha! I was famished after work, and ended up ordering another side of noodles. The waitress didn't seem to bat an eye or seem surprised, so we think that it happens often.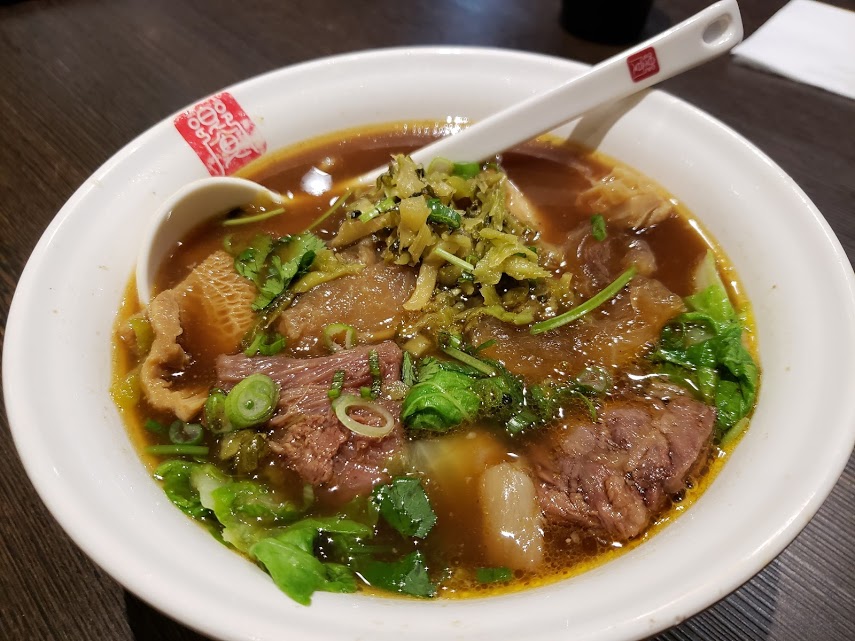 Beef brisket with tripe and tendon: Cocoa's bowl of noodles was similar to ours, but with tripe and tendon. She had no complaints taste wise, but also found the portion to be a bit on the small side.
After two more visits, I can say that No. 1 Beef Noodle House has redeemed itself and I wouldn't mind going back again. Service was quick and efficient. The parking lot is a bit of a mess during peak hours so you have been warned!
Compared to Myst, No. 1 Beef Noodle has smaller portion sizes so I would recommend Myst because of that. But taste wise, they are both delicious.