I wasn't planning on writing about Kamamarui Ramen again, but I haven't been out to try new places lately! This visit was actually from the summer time. I wrote about Kamamarui four years ago, when they opened their first shop by Metrotown.
I remember back then, it was super popular and constantly had huge line ups because it was one of the only places you could find delicious taken joint outside of downtown! Now, ramen joints are popping up everywhere and there are more options in the suburbs.
The boyfriend and I usually go to their second location in North Burnaby because it is more convenient.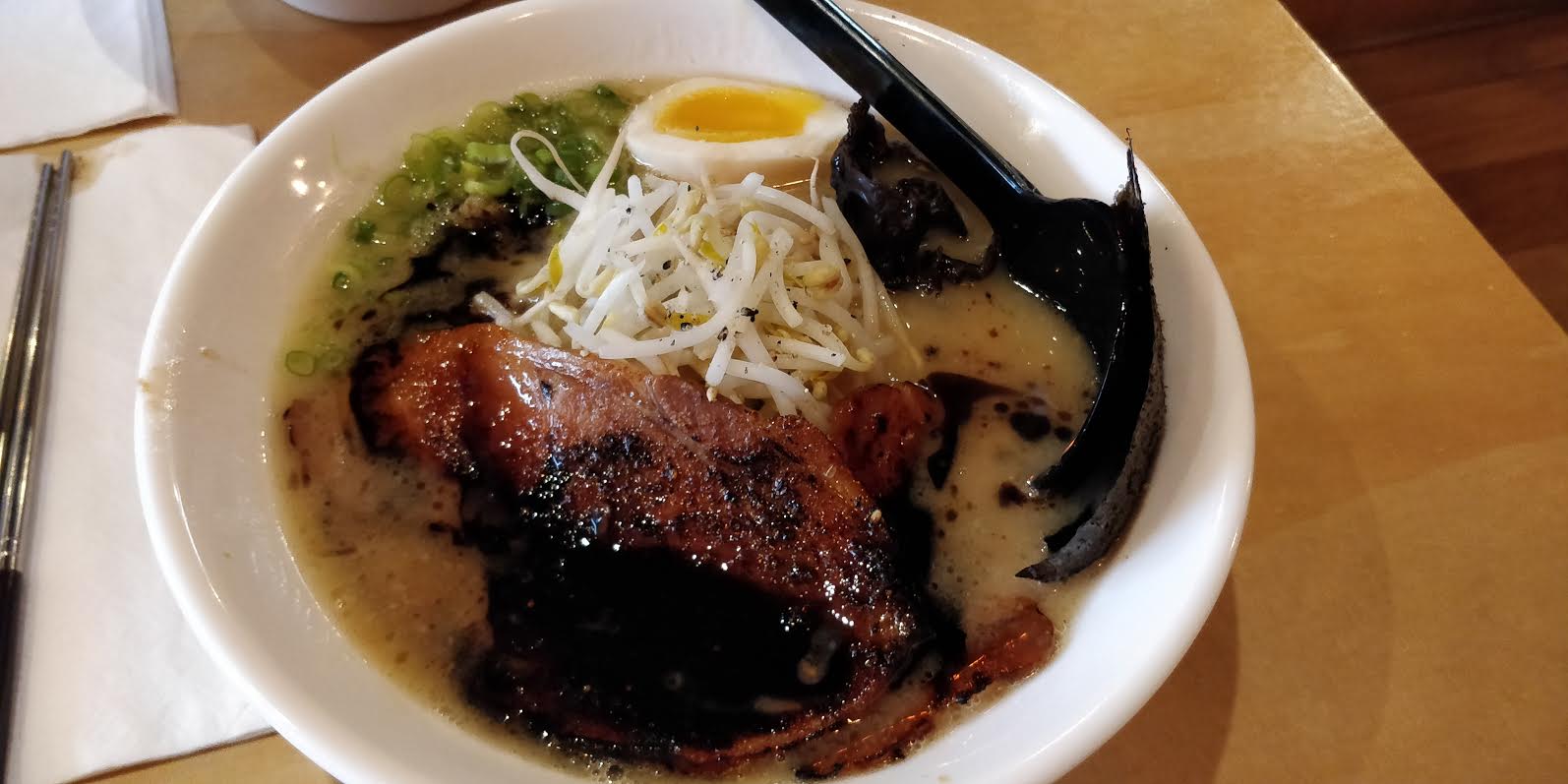 Tonkotsu Ramen: This is my go-to and hits the spot every time. I order the light broth which is still pretty rich and creamy. It is a bit on the saltier side which I don't mind!
This bowl comes with one piece of lean chashu pork. The lean pork is a bit dry so I like to soak it in the soup and eat it near the end.
If you want more chashu, you can order the chashu ramen. The chashu ramen contains the same broth but with more pieces of chashu.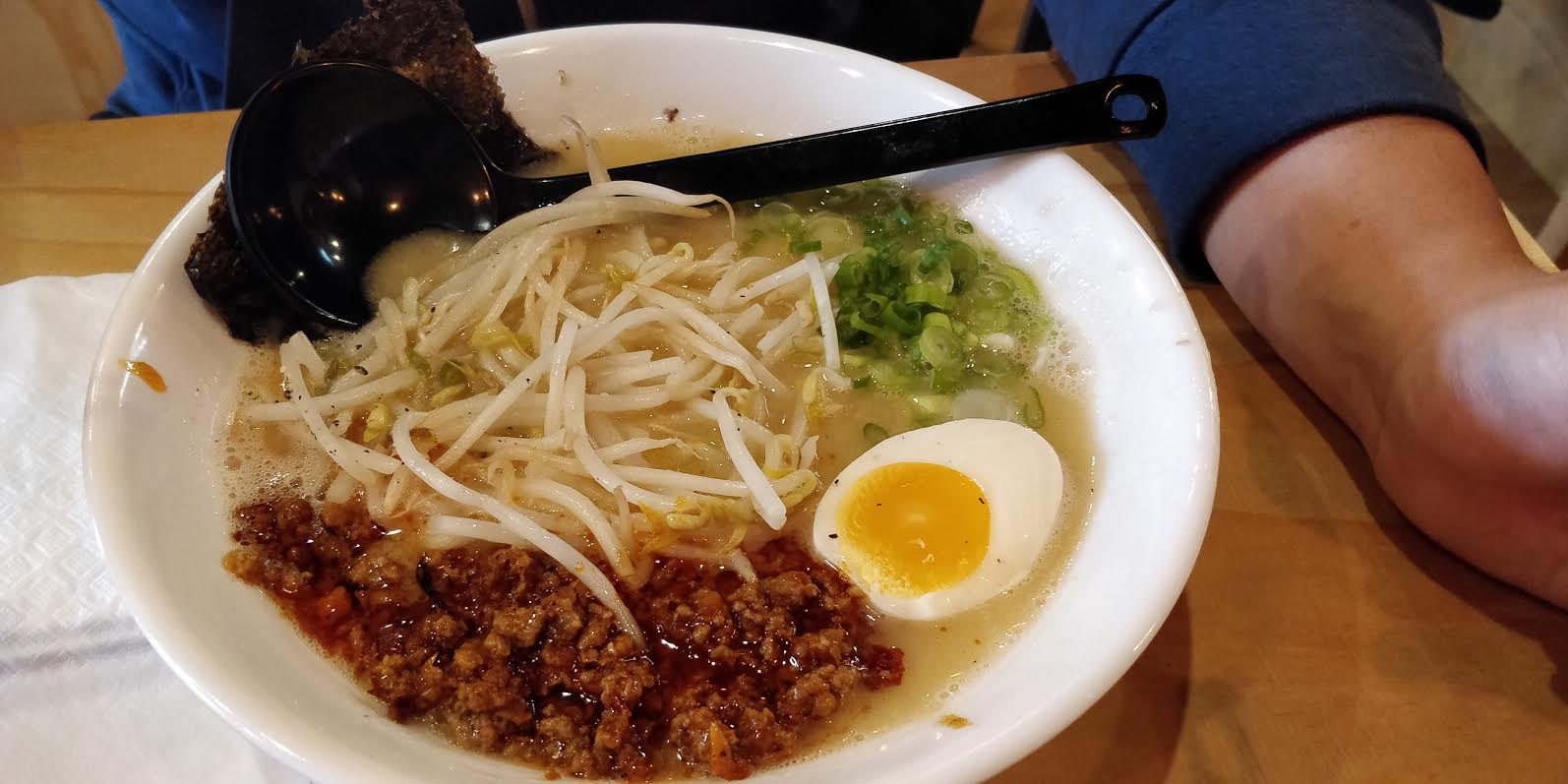 Dan Dan noodles: On one of our visits, the boyfriend was pleasantly surprised when he saw that they now offered Dan Dan noodles! He traded in his usual chashu ramen (described above) for it.
It was alright, but lacking in the prominent peanut and chili flavour that is associated with Dan Dan noodles. Although he was glad he gave it a try, he would stick with the ramen instead.
Overall, Kamamarui is a great choice if you're craving some ramen in Burnaby and you don't want to venture into Ramen Land (aka the West End).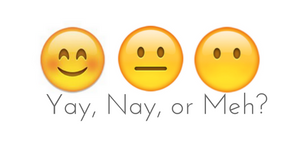 Yay!