I wrote about Kilala Sushi about four years ago when I first tried it! I should make a point to come here more though because the quality is great here.
Cola, the monkeys, and I went biking and were looking for a convenient place to pick up dinner near Confed Park for a picnic. I suggested Kilala since it was pretty decent before.
Kilala Sushi is run by a Japanese husband and wife duo with no other staff. The entrance to this place is a bit hidden and inconspicuous because it is covered behind a bush. The dine in area is quite small, but they do have a really big kitchen in the back.
Rumour is that they make tamago for many restaurants around town in the kitchen, and it's pretty damn good tamago!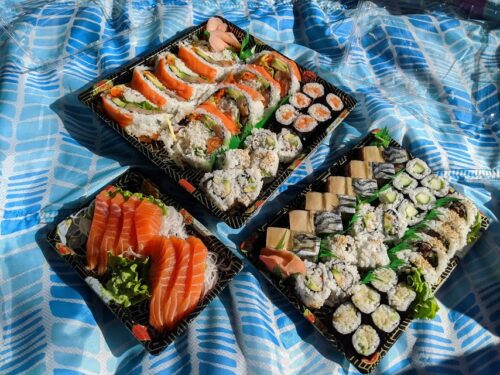 House roll: I remember the house roll being delicious. The house roll (top left corner) came with imitation crab meat, salmon, tuna, tamago and smoked salmon. The roll was quite huge and messy to eat though, as it fell apart.
Everything was fresh and delicious inside the roll. My only complaint would be that the imitation crab meat was really dry and could have used more sauce.
Salmon roll: I honestly can't go to a restaurant without ordering salmon roll. Kilala's salmon roll was good too. Just like the sashimi and house roll, the salmon in here was very fresh and delicious.
California roll: The California roll was delicious too. The avocado was ripe, fresh, and creamy. I don't remember if the imitation crab meat was dry like the house roll though.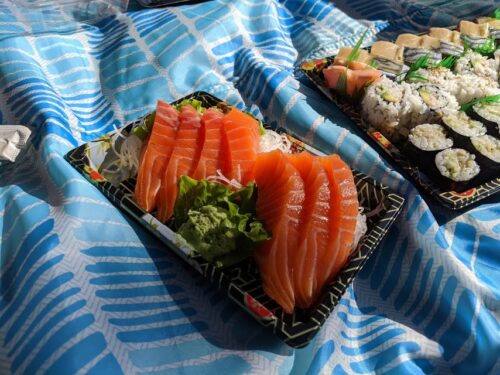 Salmon sashimi: The salmon sashimi was amazingly fresh and so delicious! No complaints about it.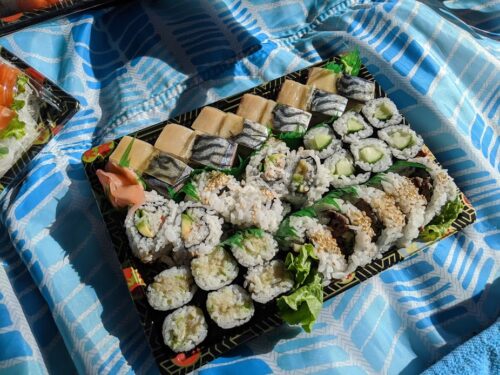 Negitoro roll: The toro was also very fresh and melted in my mouth. The quality was great and the onions were fresh!
Saba: I was curious about this but I was not a fan of it. The saba was fresh but I found it too fishy for my liking, although Cola enjoyed it.
Beef teriyaki roll: We ordered so much food that evening that I didn't get a chance to try this roll out. I wish I did though. There were no complaints about it from everyone else.
Kappa roll: Kappa roll isn't something I usually order at restaurants, but this was a request from one of the monkeys. Compared to other restaurants, I found that the cucumber slices were quite generous and big here. I didn't try this and no one had any complaints about it.
---
Overall, we had a satisfying and delicious dinner at Kilala and the quality was just as good as I remembered. The only complaint we had is that a lot of the rolls fell apart quite easily and we're not packed tightly enough.
Despite that, I would love to come back again and support an authentic Japanese restaurant run by a friendly husband and wife team!