After dinner at Yuwa, we decided to go over to La Glace for some ice cream. It was perfect timing because Maki had mentioned this place to me a few days prior, and she really enjoyed it.
La Glace is located in the same small plaza as Yuwa. The space is very girly and cute, something out of a French bakery.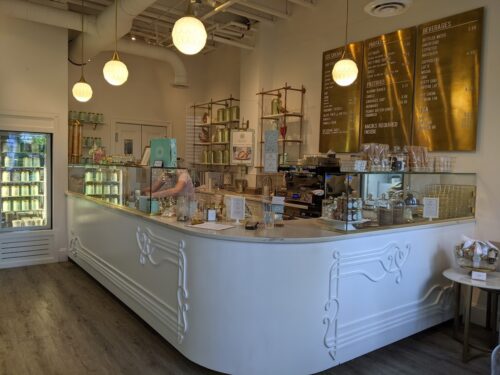 They were closed for dine in when we went, but there were a couple of patio tables and benches around. It got pretty busy and lined up around 7pm, with many families coming here after dinner perhaps.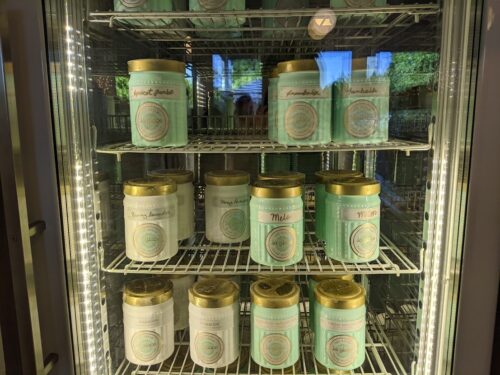 They have some really nice ice cream to-go jars. They would make for really nice jars to keep afterwards!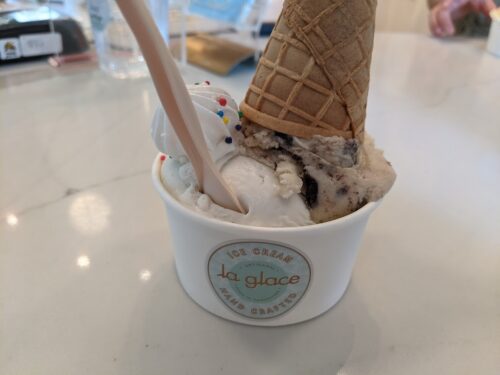 Coconut pandan (vegan): I'm not vegan, but I can't have dairy. Many places have started to offer more vegan/dairy-free flavours in the past couple of years which I am definitely not complaining about. Maki had tried the coconut pandan flavour before, and really liked it. I take it as a good sign when regular ice cream lovers enjoy vegan flavours. The coconut pandan was delicious. It was made with coconut milk, so the ice cream was creamy. I would definitely get it again.
Cookies and cream (vegan): I don't normally see a vegan cookies and cream, so I decided to order a second scoop. It's been 2 months since the visit so I don't remember exactly, but I THINK I found it to be only alright. I think it was not rich enough. I definitely remember liking the coconut pandan one more.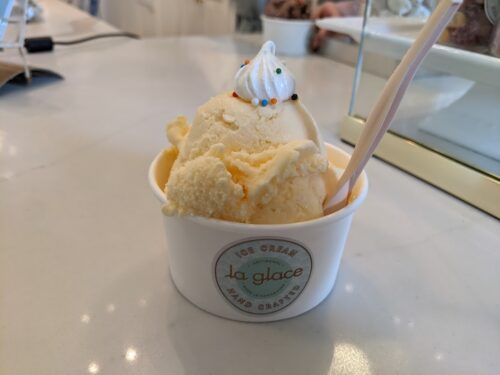 I don't remember what everyone else ordered, but here are the photos! I tried checking the website but their flavours vary each month.
The husband and Aero both ordered the same flavour. Unfortunately, Aero found a strand of hair in her ice cream. They replaced it with a new cup.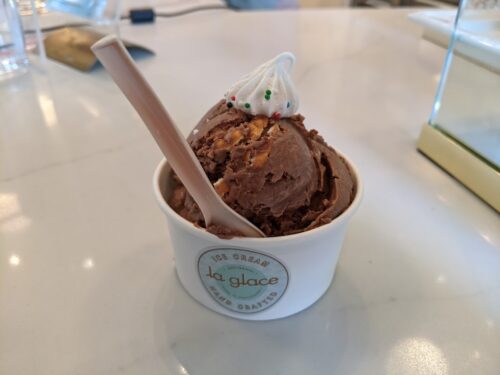 Despite this failure of a blog post of forgetting 1) how I liked the cookies and cream scoop, and 2) what everyone else ordered, the takeaway is that we enjoyed La Glace hahaha.
I wouldn't make the drive purposely to come here because there are many other ice cream places closer that I enjoy (Elephant Garden Creamery and Earnest Ice Cream to name a couple), but if I was in the area I would come by again.