The fiance and I decided to go to Granville Island for some takeout by the dock (we decided on Kaisereck Deli, you can read my review here) earlier this month, and enjoy some donuts afterwards! I have heard great things about Lee's Donuts for awhile, so it was about time we try it out.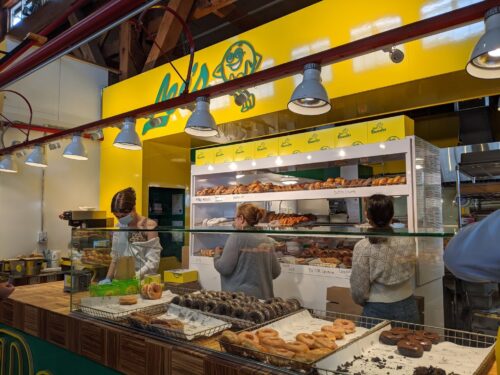 Lee's Donuts is located inside Granville Island Market. They are known for their quality donuts, made from scratch each day. While in line, you can actually see them making the donuts.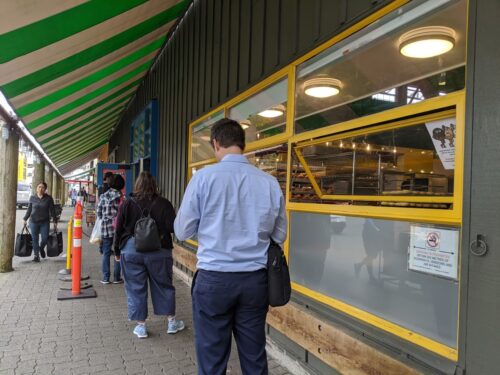 As expected, there was a lineup. However, it went by very fast – I would say we waited less than 5 minutes!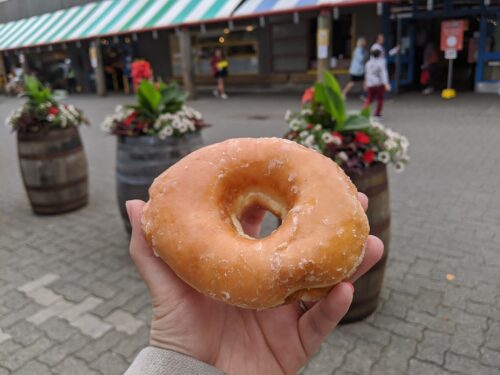 Honey glazed: I went with their classic honey glazed. This was delicious and I could see why this place is so popular. The donut was soft and fluffy.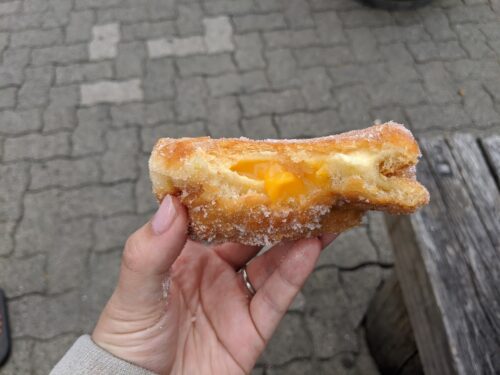 Mango madness: I haven't tried a mango donut before, so decided to give it a try. The donut was also delicious and very fresh. The mango filling inside was still a bit warm!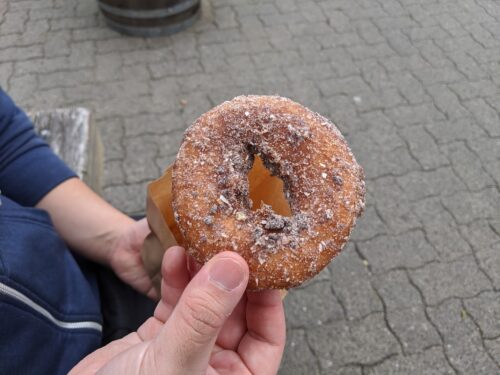 Dutch crumb: The dutch crumb came with a cake crumb topping and cinnamon sugar. The cake crumb added a slightly crunchy texture to the soft donut. The cinnamon sugar was a tasty addition as well!
Bavarian: The bavarian came with a dark chocolate custard filling. Like the rest of the donuts, this one was amazing too.
All in all, we enjoyed our visit to Lee's Donuts and glad that we finally tried it after hearing so many great things about it.
We ate them outside the market, and had to keep an eye on a pigeon who was eyeing us the whole time… it was not his or her lucky day though because they did not get a donut from us! 😉