During the holidays last year, my parents and relatives went to Little Billy's Steakhouse on Hastings to celebrate. My mom said good things about it, so I suggested we go for Father's Day dinner because I wanted to try it too! We've also been going to The Keg practically every special occasion so it was nice to change it up.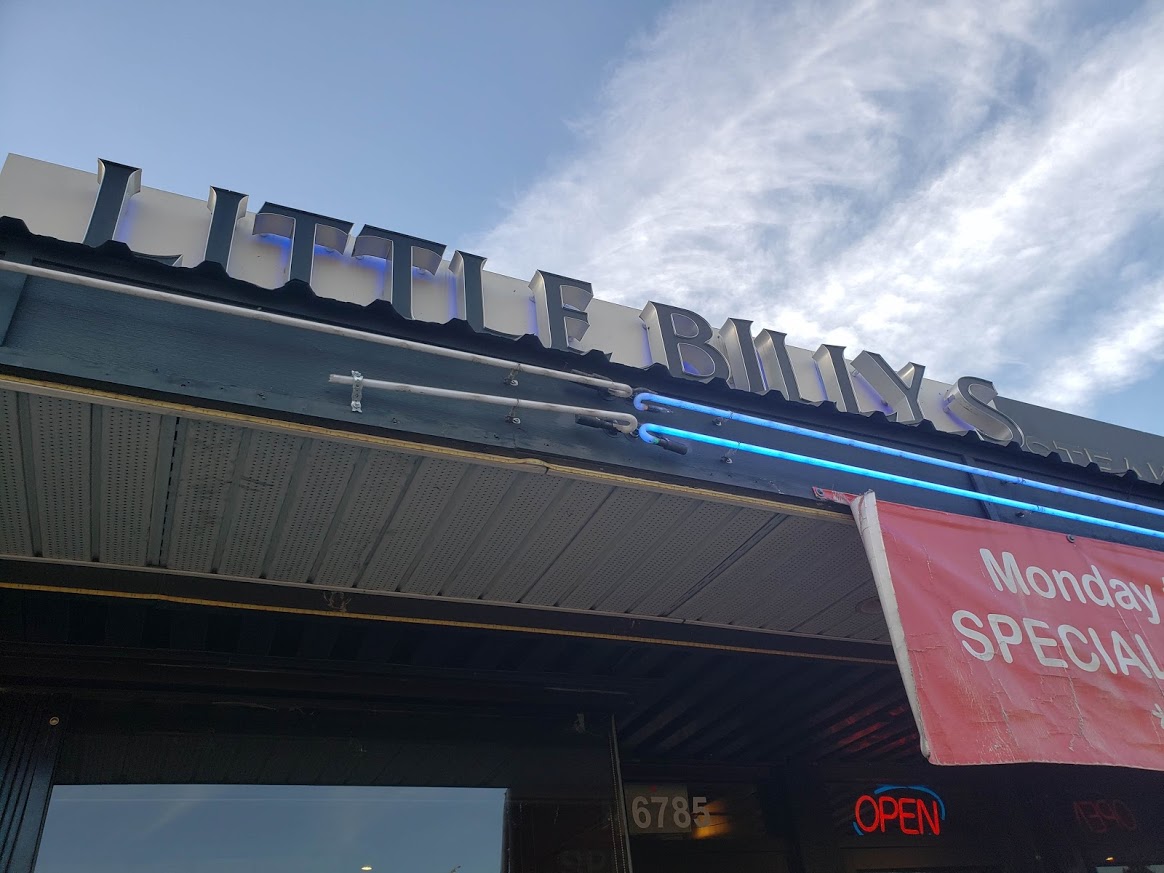 I made a reservation but unfortunately we still had to wait a bit. The restaurant seemed bigger on the outside, it was actually smaller than I expected due to the layout. We were surprised that the restaurant was completely full on a Tuesday night!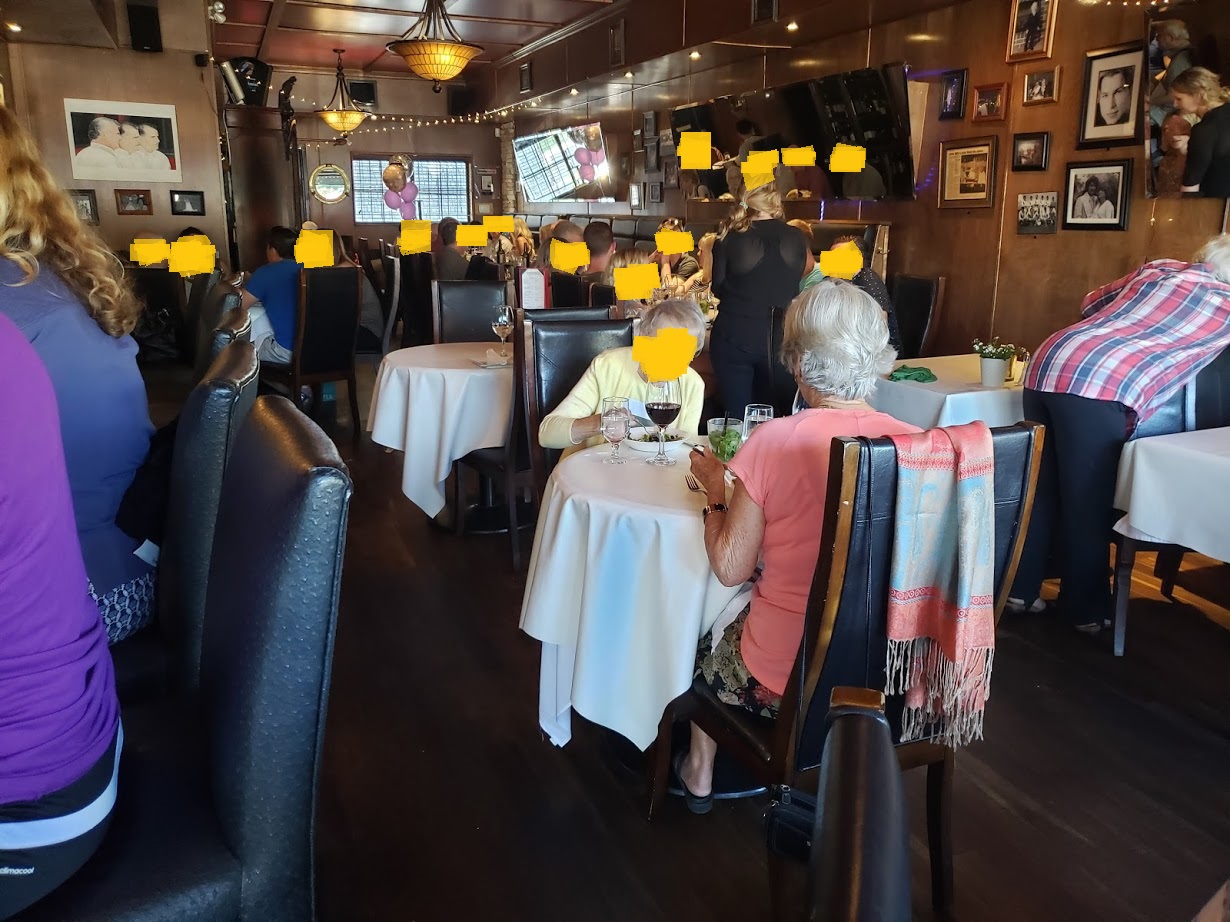 Four course set menu: My parents both decided to get the 4 course set menu for $22, which was a pretty good deal. The offer is only available Monday-Thursday.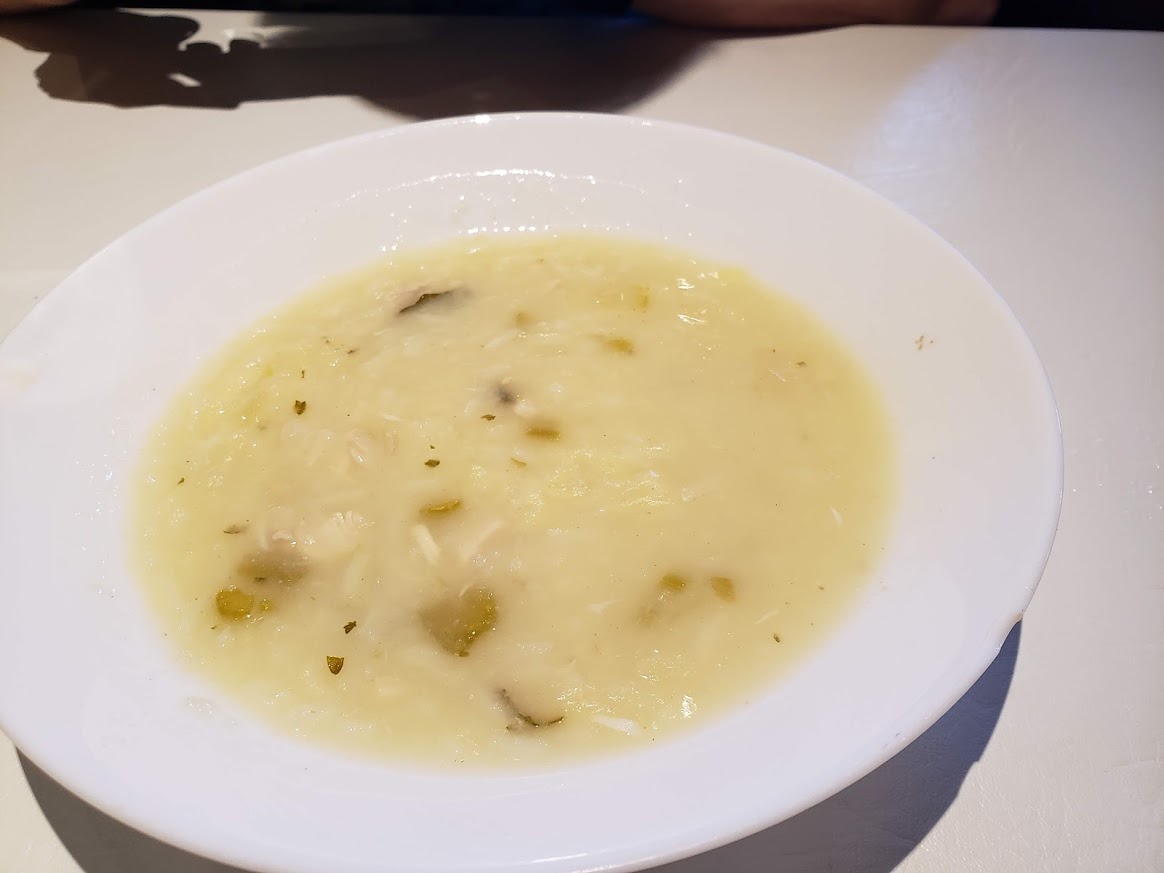 Soup: The first course was a creamy chicken soup with risotto. They both noted that it was pretty salty. The soup ended with some sour lemon notes so they probably squeezed some lemon into the soup too.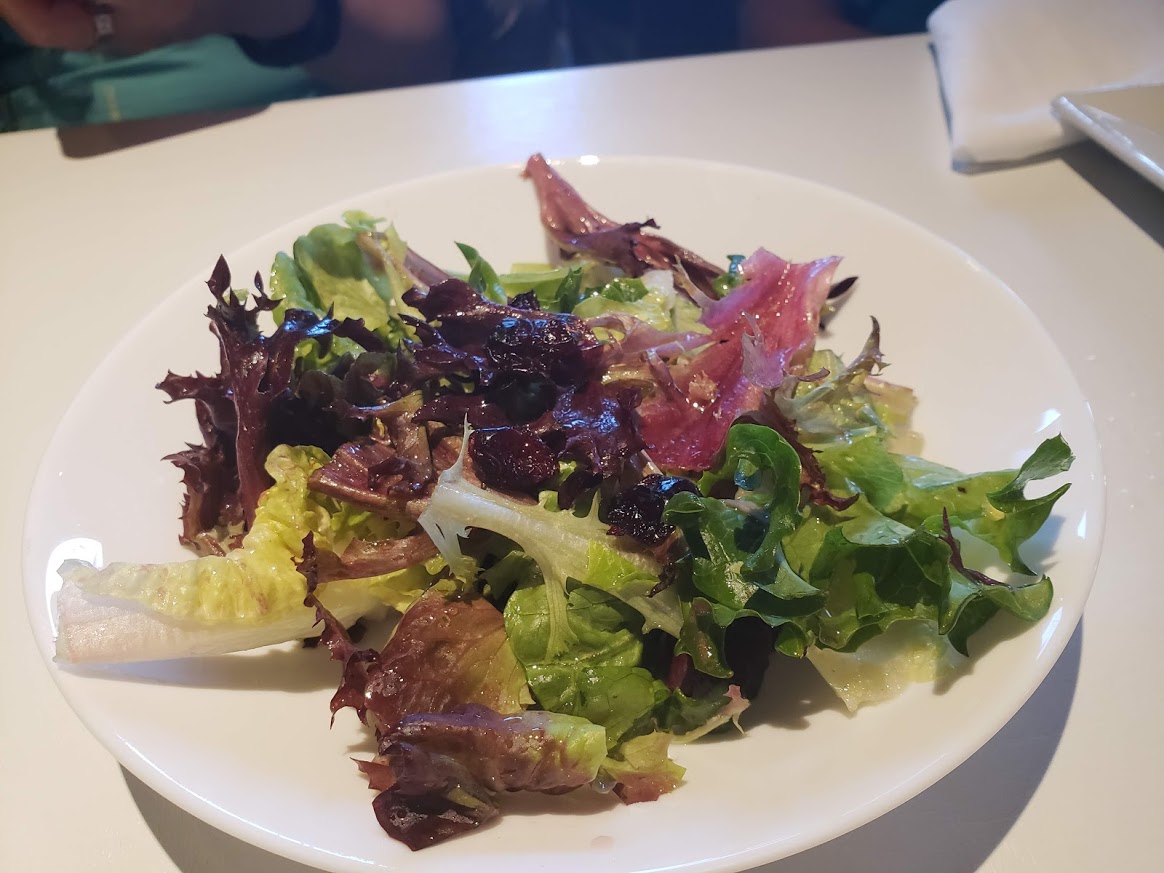 Salad: The second course was a simple mixed green salad… Almost a bit too simple! It would have been nice to include some nuts or cranberries. The salad came mixed with some olive oil as the dressing.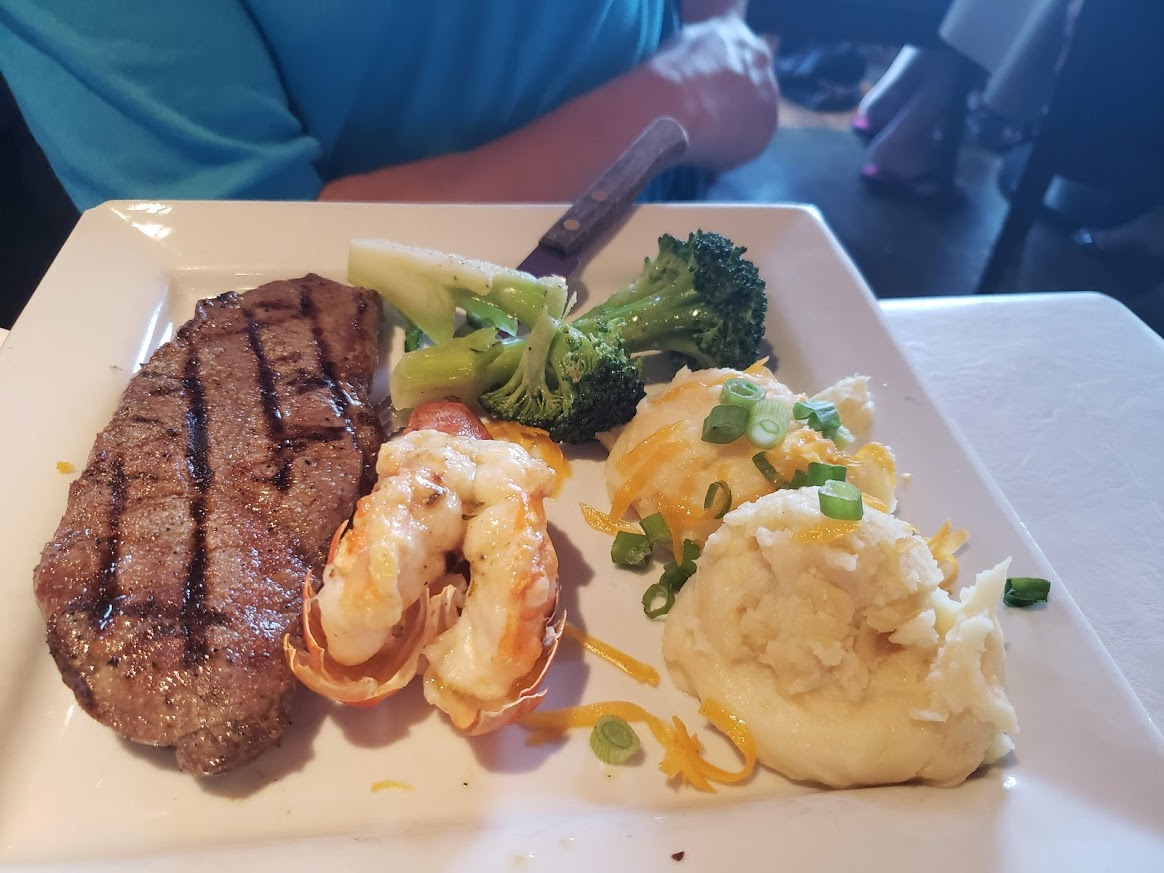 Lobster and steak: The third course, and main entree! For $22, this was a really good deal. The lobster was fresh and delicious. The steak was good too, although my mom ordered a medium rare and was cooked more to a medium. My dad ordered a medium and his steak was cooked to a medium rare instead… So they ended up just switching their steaks.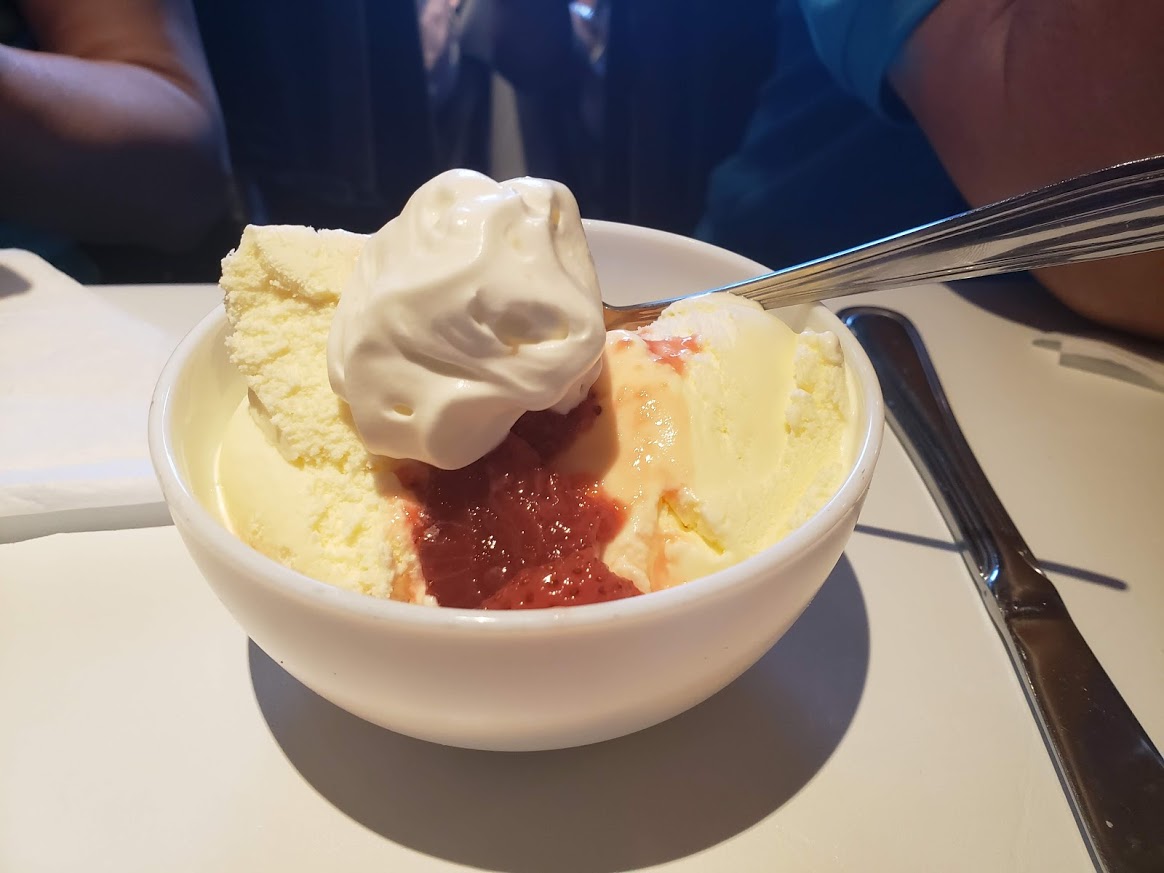 Dessert: They finished off with a lacklustre dessert. On the menu, it was described as a "sundae" but it was more like a scoop of cheap, grocery store ice cream with some cheap syrup on top. But the rest of the food was good so they still left satisfied!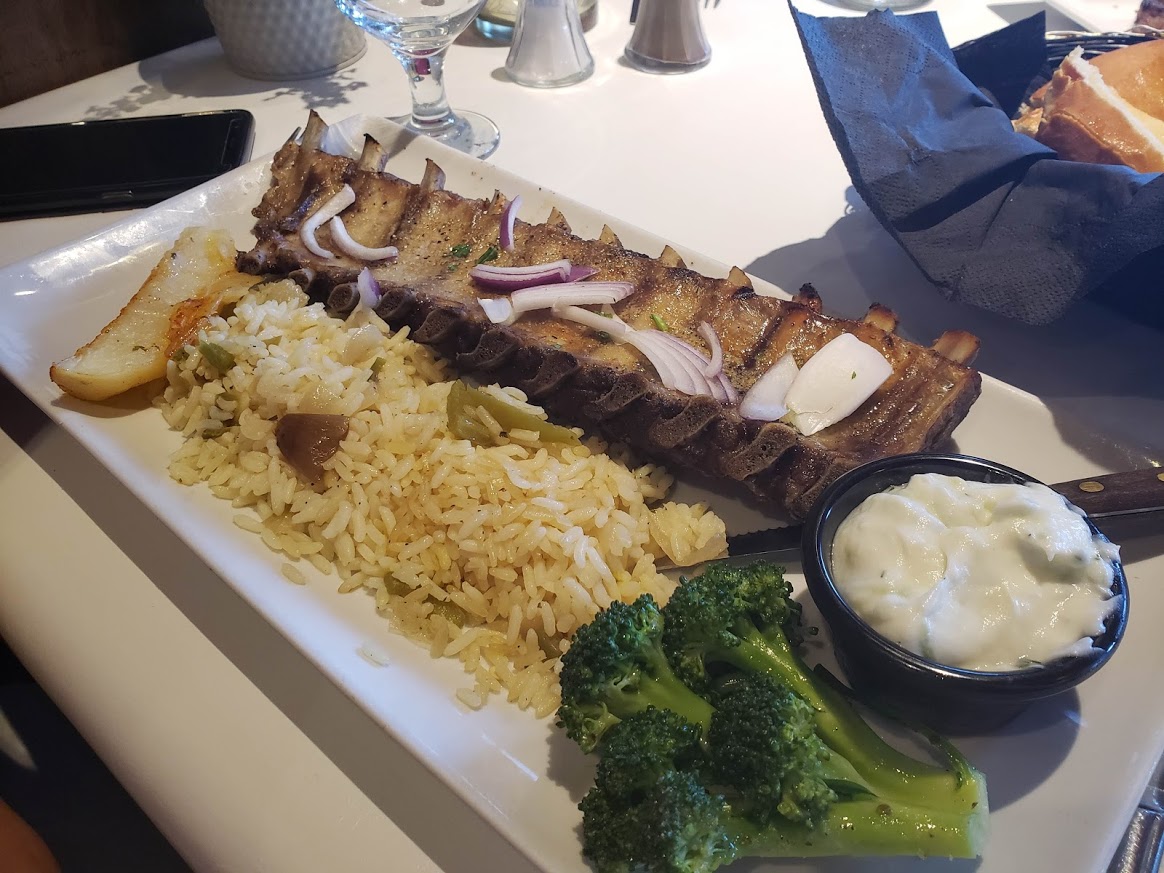 Paidaika ribs: The boyfriend was having a tough time deciding between the ribs and moussaka. It was quite funny how indecisive he was being. In the end, he went with the paidaika ribs and it was an excellent choice with no regrets!
The ribs were melt in your mouth tender. They had some sort of "Chef's seasoning" which were delicious. All of the herbs went well together. To top it off, the fluffy rice pilaf was delicious too. The only thing he didn't like was the broccoli because it had a strong vinegar taste.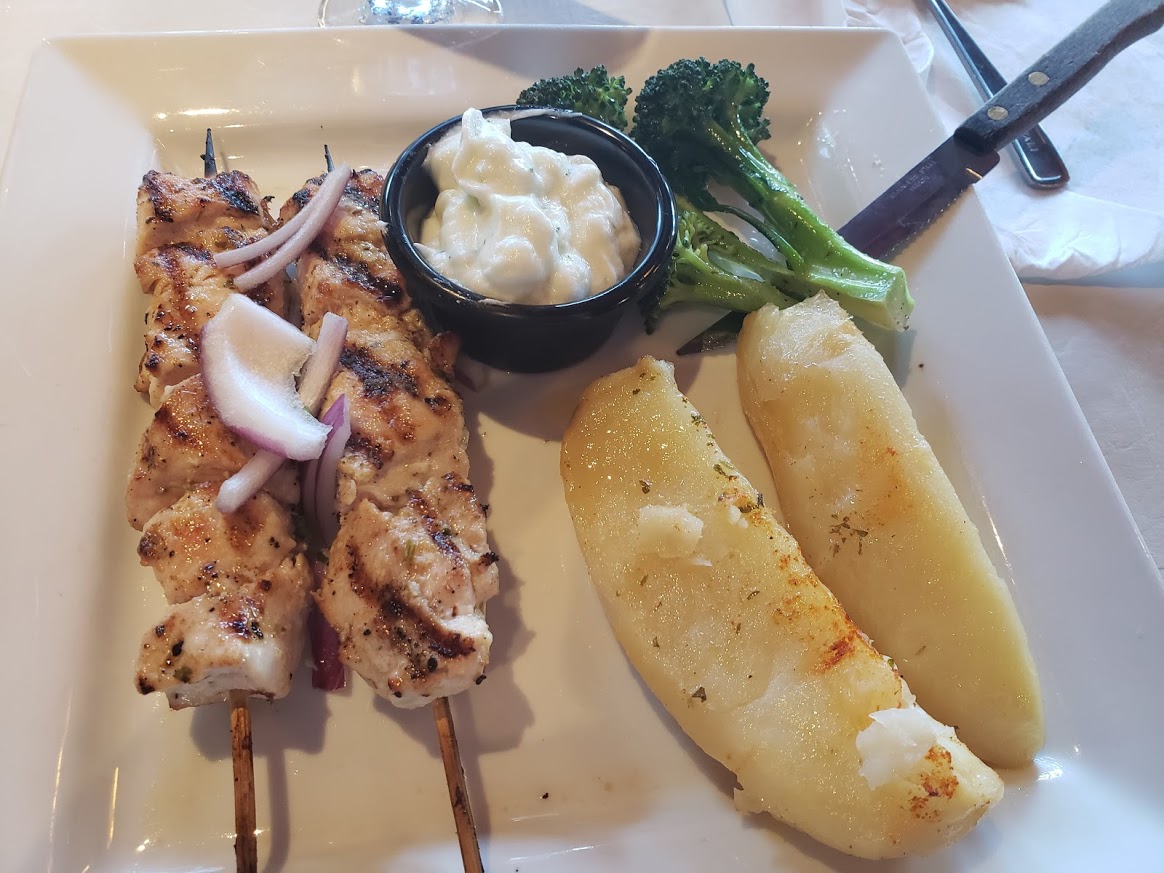 Chicken souvlaki: I absolutely LOVE my chicken souvlaki. The two skewers were so delicious. The chicken breast was grilled perfectly and succulent. The herbs and slightly smoky flavour elevated the skewers. I savoured every bite!
My Greek potatoes were delicious too. I was overloaded on carbs that night! My only small complaint would be that the potato was not fully marinated, as the middle of the potato did not have any of the lemon juice flavour.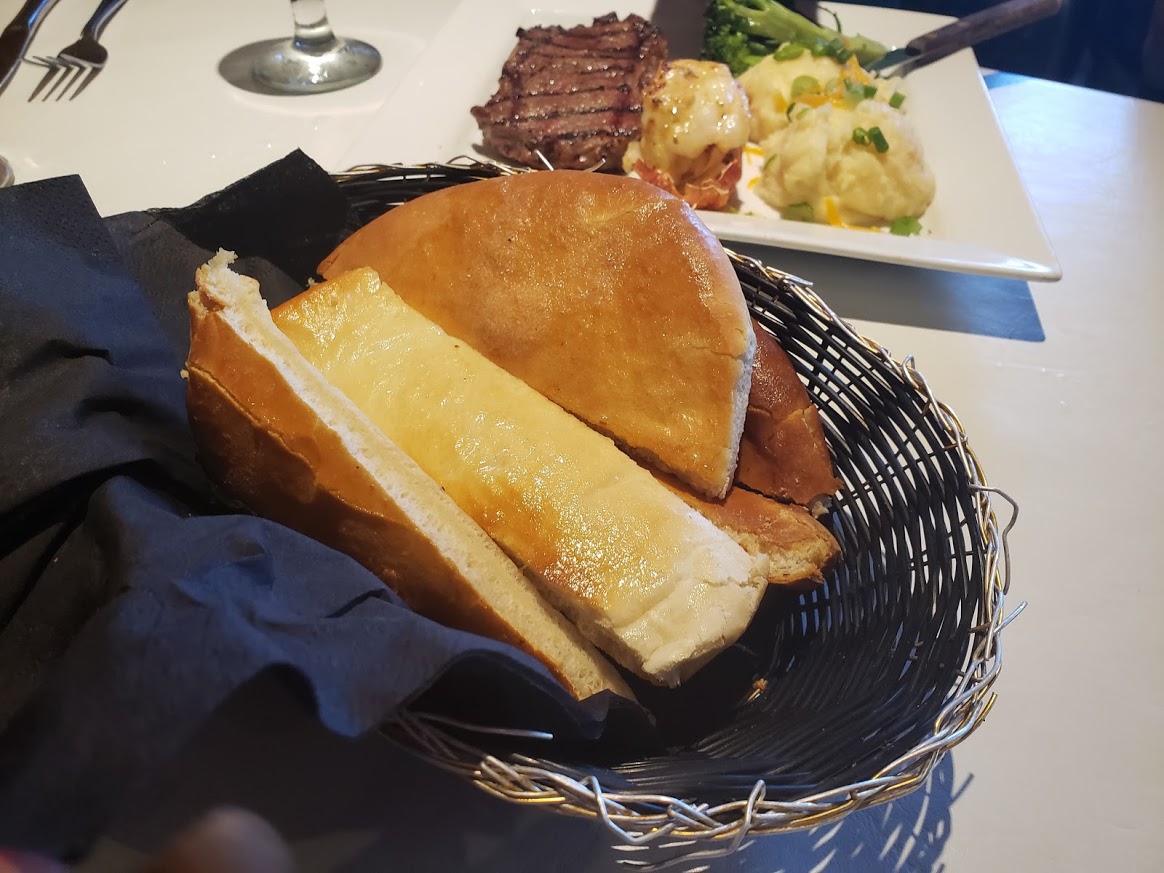 We were also given some pita bread, which was delicious. They came nice and hot. The outside was a bit crunchy while the inside was fluffy.
Needless to say, we all left very satisfied with our meal. At some points in the night our server seemed like she was just throwing the dishes down and running away… but I understand because she was also bartending that evening. She seemed very rushed that night but was friendly enough, and we were able to get her attention when needed so it did not sour our visit much.
Little Billy's is a good option in the area, and has a nice neighborhood vibe to it. It isn't as upscale as The Keg, more of a family owned-cozy vibe but still delicious! I can see us coming back in the future.