Back in May, the boyfriend and I went on a weekend getaway to the Sunshine Coast! I have a couple of food posts to publish still. Plus, there is a Sunshine Coast weekend itinerary at the end of this post if you're thinking of heading there as well!
After we got off the ferry to the Sunshine Coast, we were ready for lunch! The boyfriend found Lucky's Smokehouse on Trip Advisor, and being the barbeque fan that he is, he really wanted to go check it out. I'm glad we did because it was probably the best restaurant that we ate at on our trip.
Lucky's Restaurant is located in Sechelt, about a 25 minute drive from the ferry. Sunshine Coast has one main road called the Sunshine Coast Highway (it's not a highway at all though) and once you get into Sechelt, you make a right and it's there. We actually drove by it the first time by accident because it was a bit hidden and surrounded by car repair shops and such.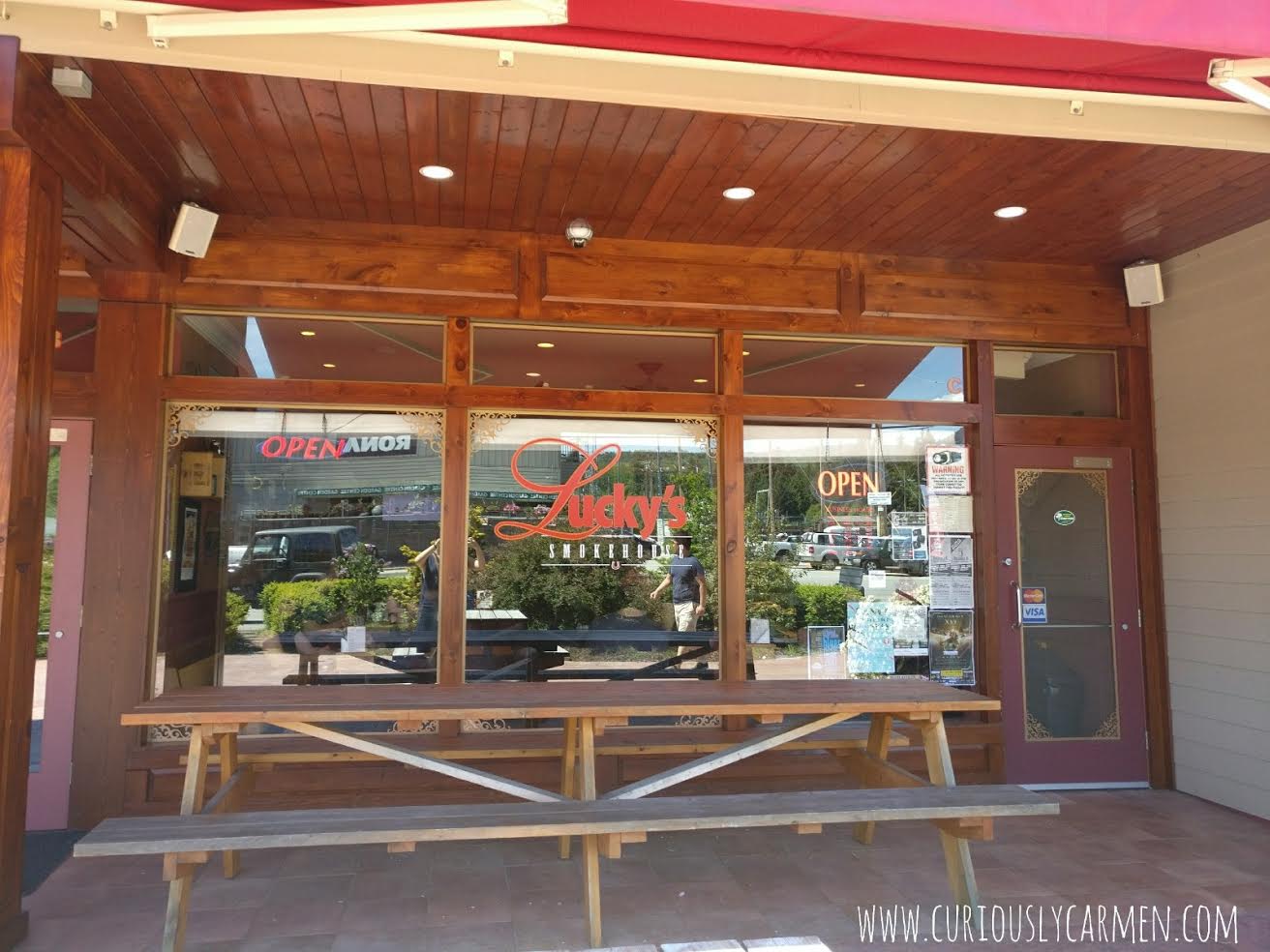 When we parked the car and walked over, we were greeted immediately by a delicious, smoky BBQ smell outside. Taking that as a good sign!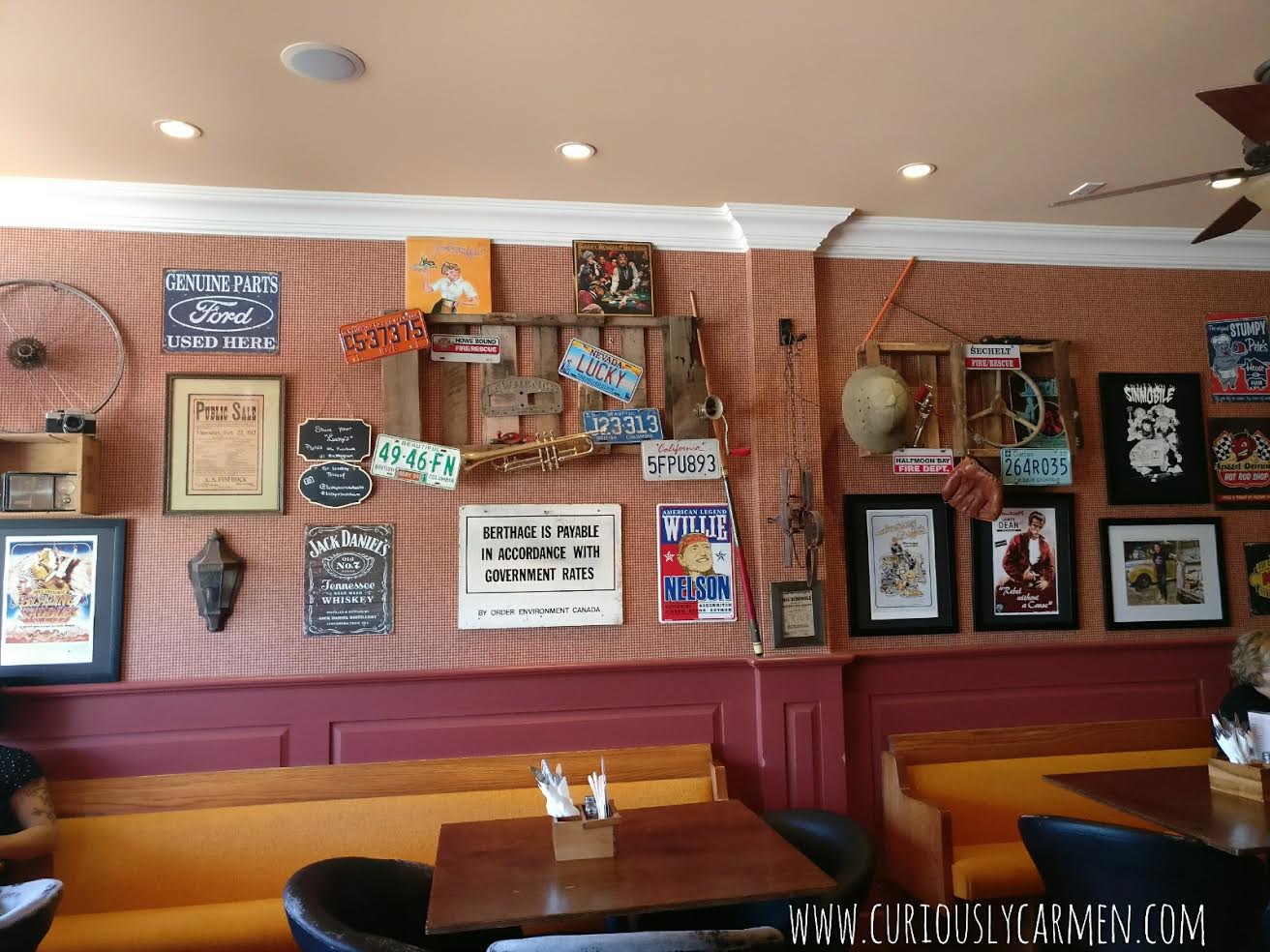 After ordering and paying at the counter, the staff will bring you your food. There are two tables outside for you to enjoy on a sunny day, which is what we did. The outside tables had a water bowl for dogs as well!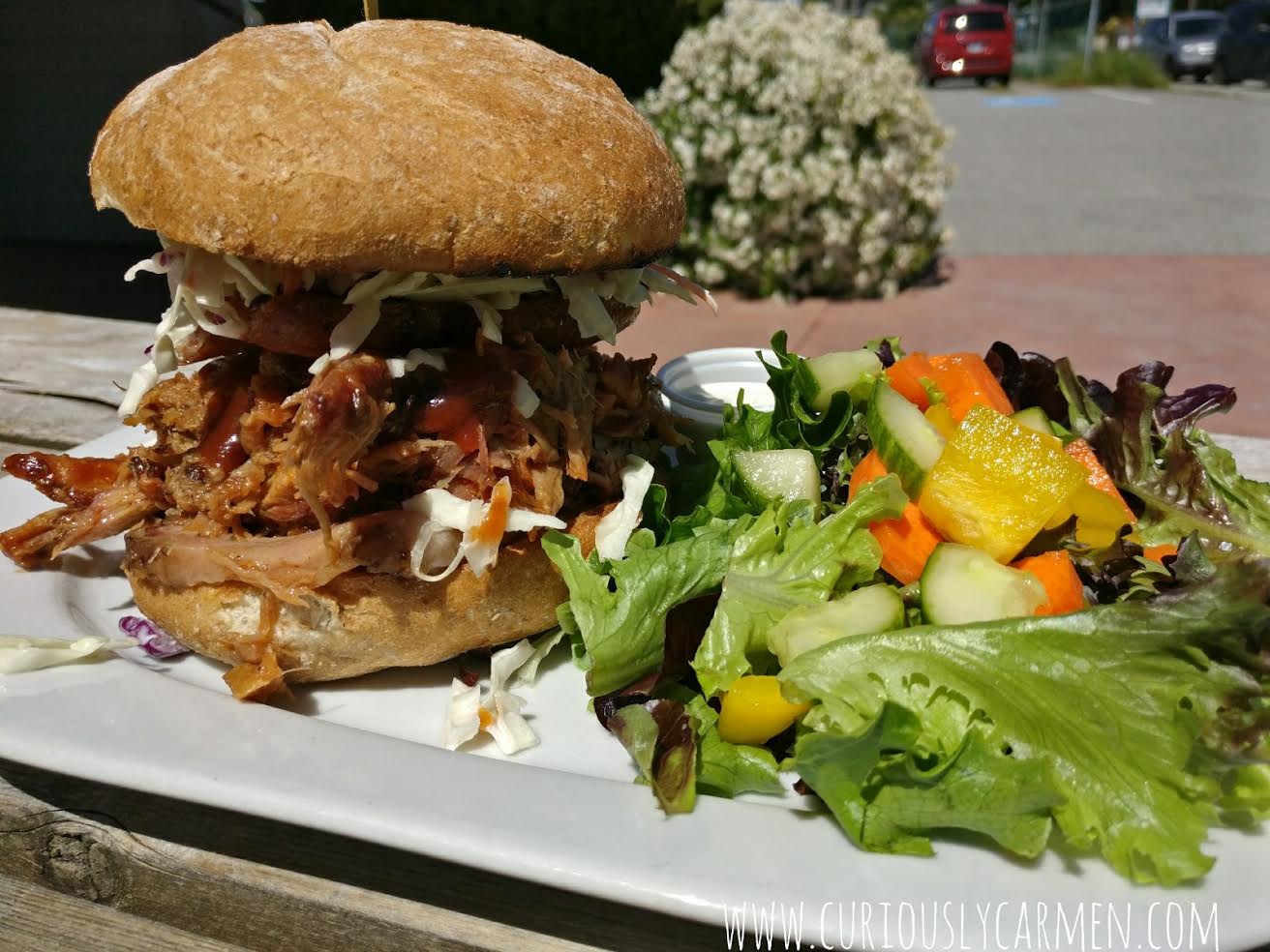 Train wreck, $15.95: The boyfriend's colossal meat tower burger. It came with their signature BBQ pulled pork, sausage, and brisket. He was in love at first bite. All of the meat was extremely tender and full of smoky flavour. I had a few bites and I enjoyed it as well, although there was too much meat in it for me. I would have liked it with just the pulled pork, and MAYBE the brisket. I have a really sensitive stomach and IBS so I would have a really hard time digesting all that meat protein.
BBQ chicken burger, $11.95: I was in a chicken mood, so I decided to order this. It was also very tasty, although it didn't have the "WOW" factor like the train wreck burger. I'm glad that I ordered the BBQ one because without the BBQ sauce, it would have been pretty plain.
For our sides, we ordered salads to balance out the unhealthiness. Well, the boyfriend was actually going to get potato salad, but he was glad he chose the salad as the train wreck burger was very rich and filling. He wouldn't have been able to finish a starchy potato salad too.
If you're a barbeque lover, check out Lucky's Smokehouse! It wasn't too busy when we went, but I suspect that it will be busier as peak summer season approaches.
Planning a getaway to the Sunshine Coast? Here is a post on our weekend itinerary!