M.O. Fruitsecco, a new line of sparkling beverages made by the BC Tree Fruits Cider Co, has just recently launched in time for the sunny patio and BBQ season! They sent me some to review, so I enlisted the boyfriend, Cocoa, Sangria, and Lager to sample these with me!
I shouldn't even be having alcohol with my stomach issues so I let my friends have most of it, while I had a couple small sips.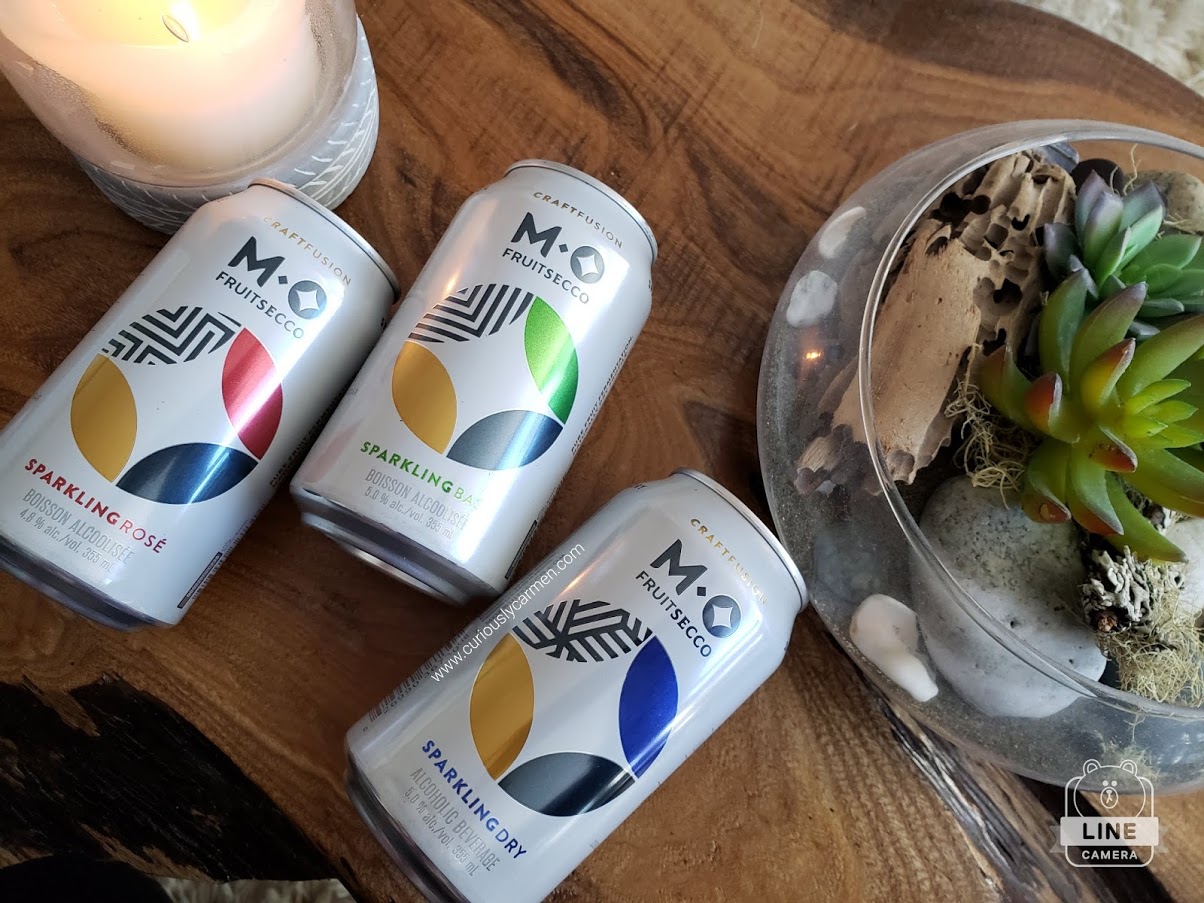 M.O. (pronounced em-oh) Fruitsecco is a sparkling beverage with no added flavours or colours. The few ingredients were familiar, plain, and simple to read. We were also happy to see that each can contains only around 110-120 calories (depending on flavour)!
Currently, M.O. Fruitsecco is available in three different flavours, all of which are dry. Here's what we thought of each!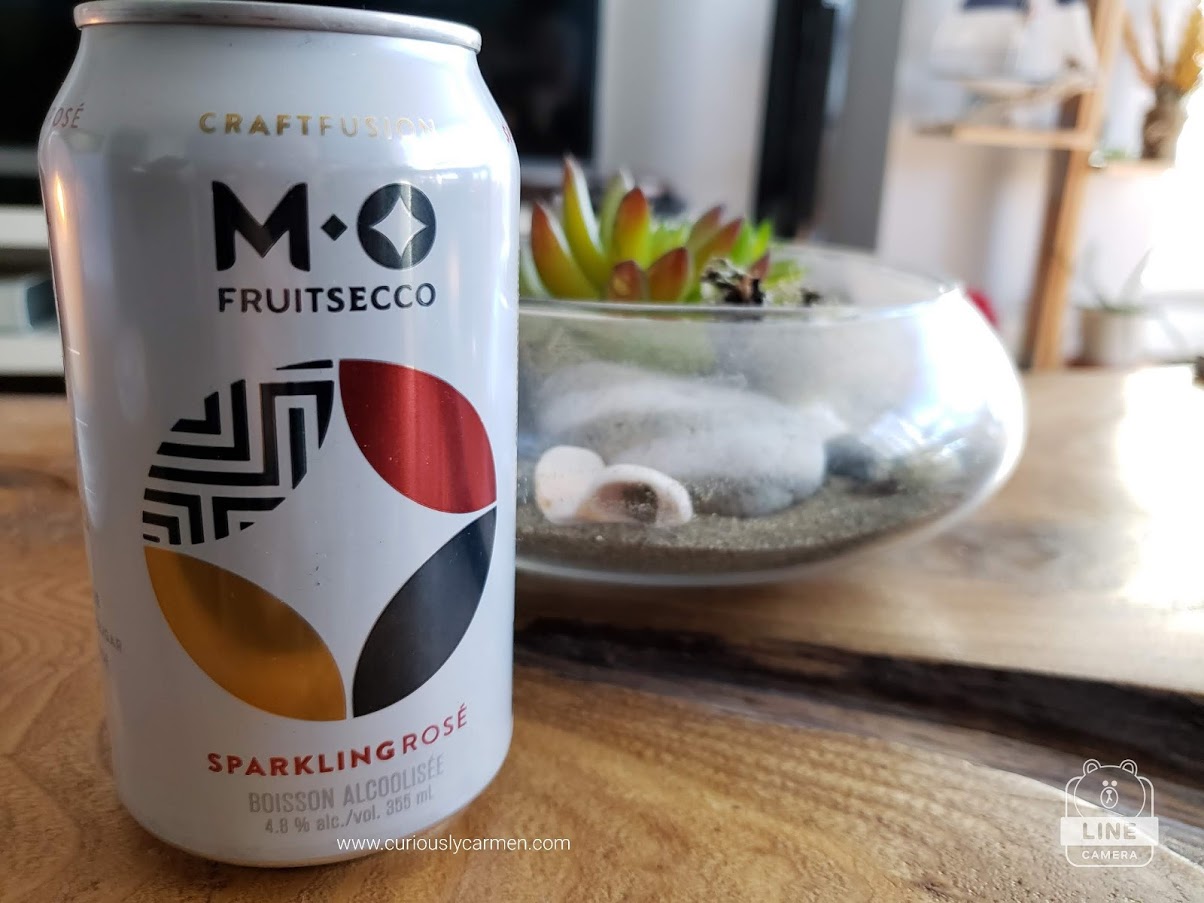 Sparkling Rose: The Sparkling Rose was the top choice for us in terms of flavour. The Sparking Rose features 3.5 apples, 9 cherries, and soda water. The cherries and apples added a bit of sweetness to the dry profile.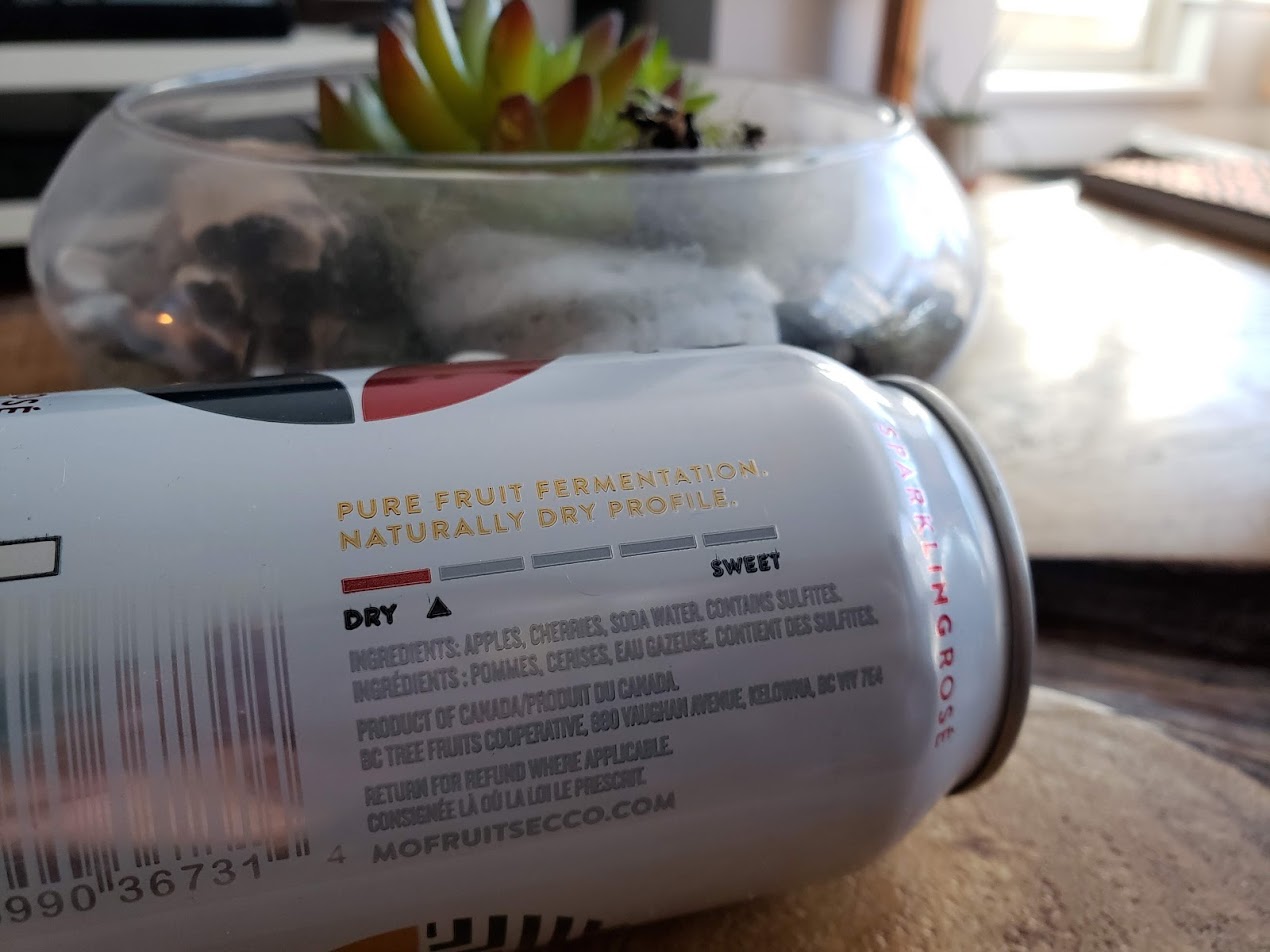 Each can has a dry to sweet indicator. All 3 flavours are dry and at the same indicator level.
Check out the simple and familiar ingredients too!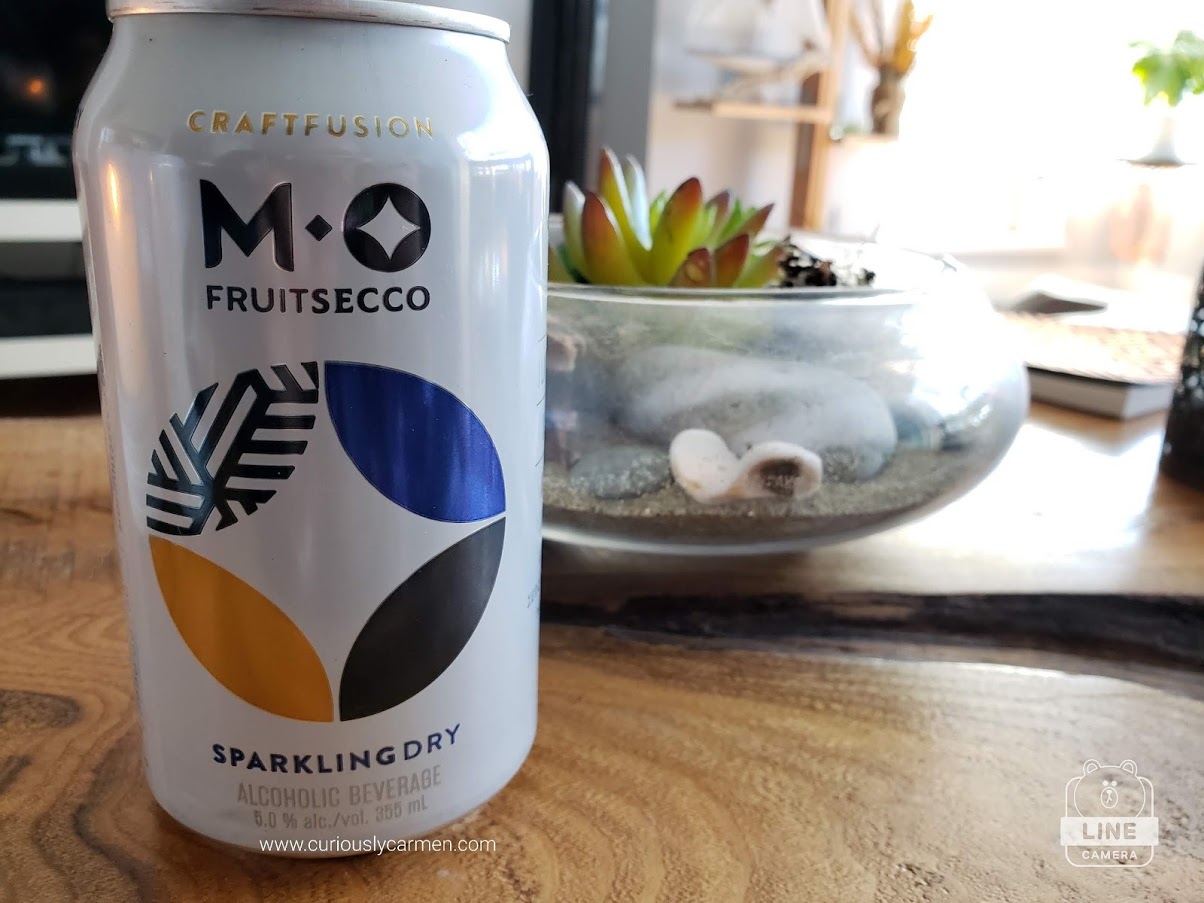 Sparking Dry: Moving on to the second one, the Sparking Dry features 4 apples, 1 lavender sprig, and soda water. Sangria and I noted the subtle, floral lavender aftertaste which was really nice!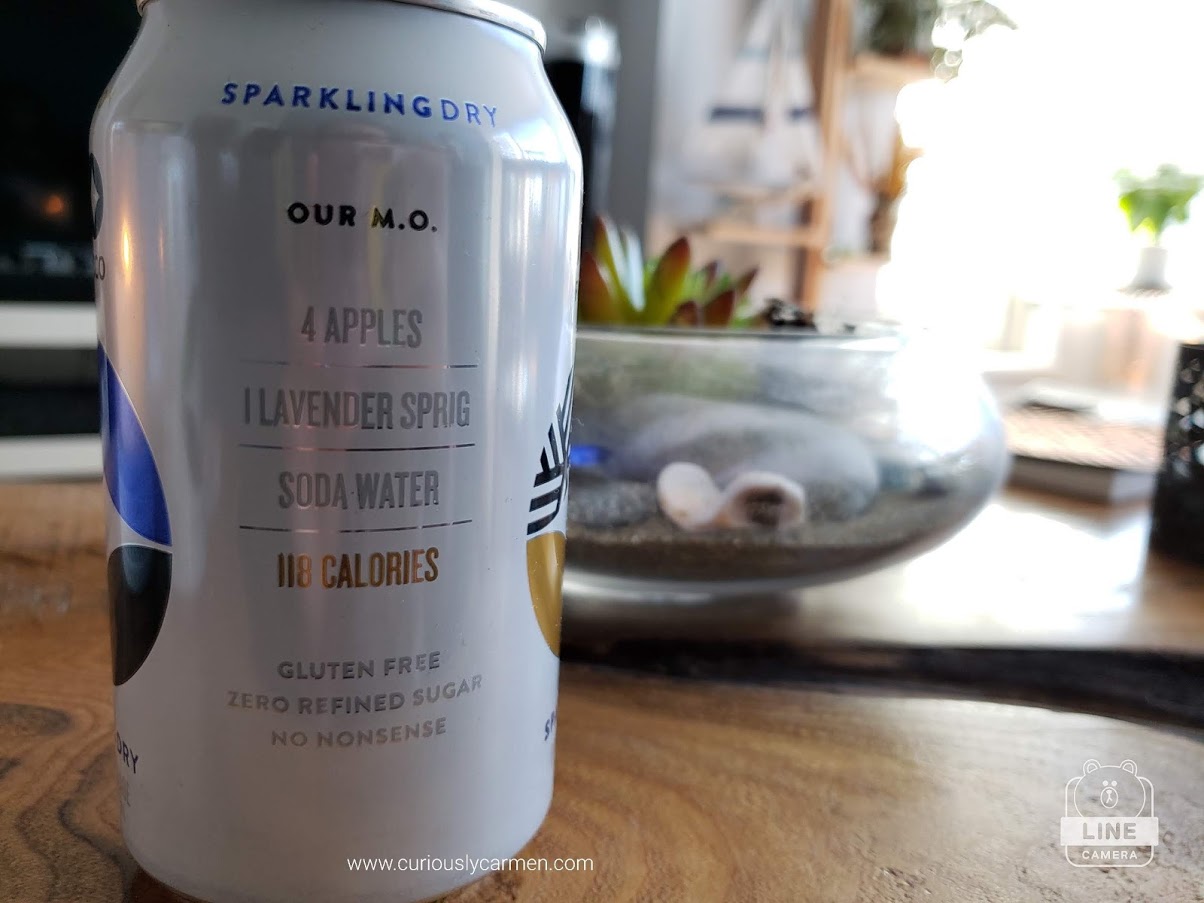 However, the rest of them did not taste it. I've never had lavender flavor in my alcohol so this was pretty cool.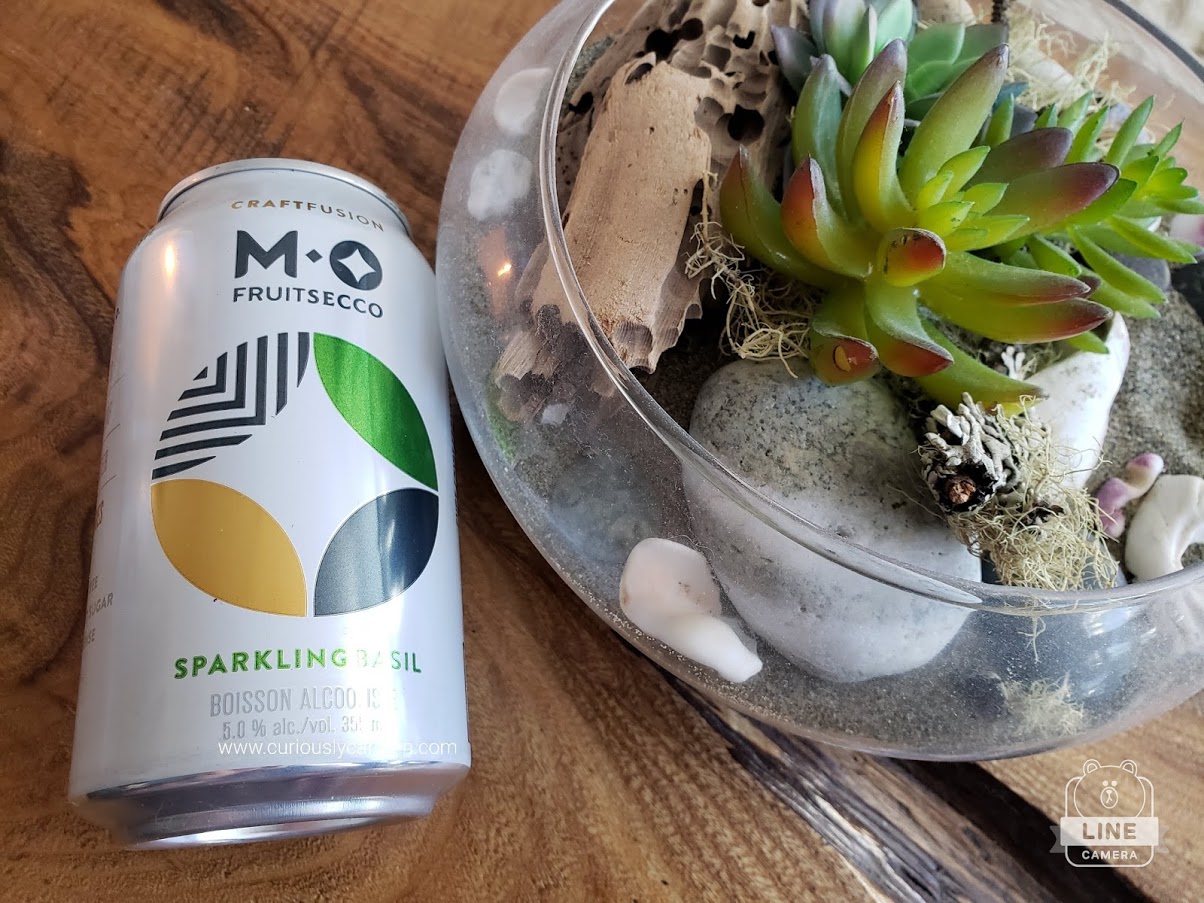 Sparkling Basil: This was the least favourite out of the three. It contains 4 apples, 1 basil leaf, and soda water. None of us could really taste the basil leaf but two of us noted a soapy aftertaste, like if you didn't wash your cup properly.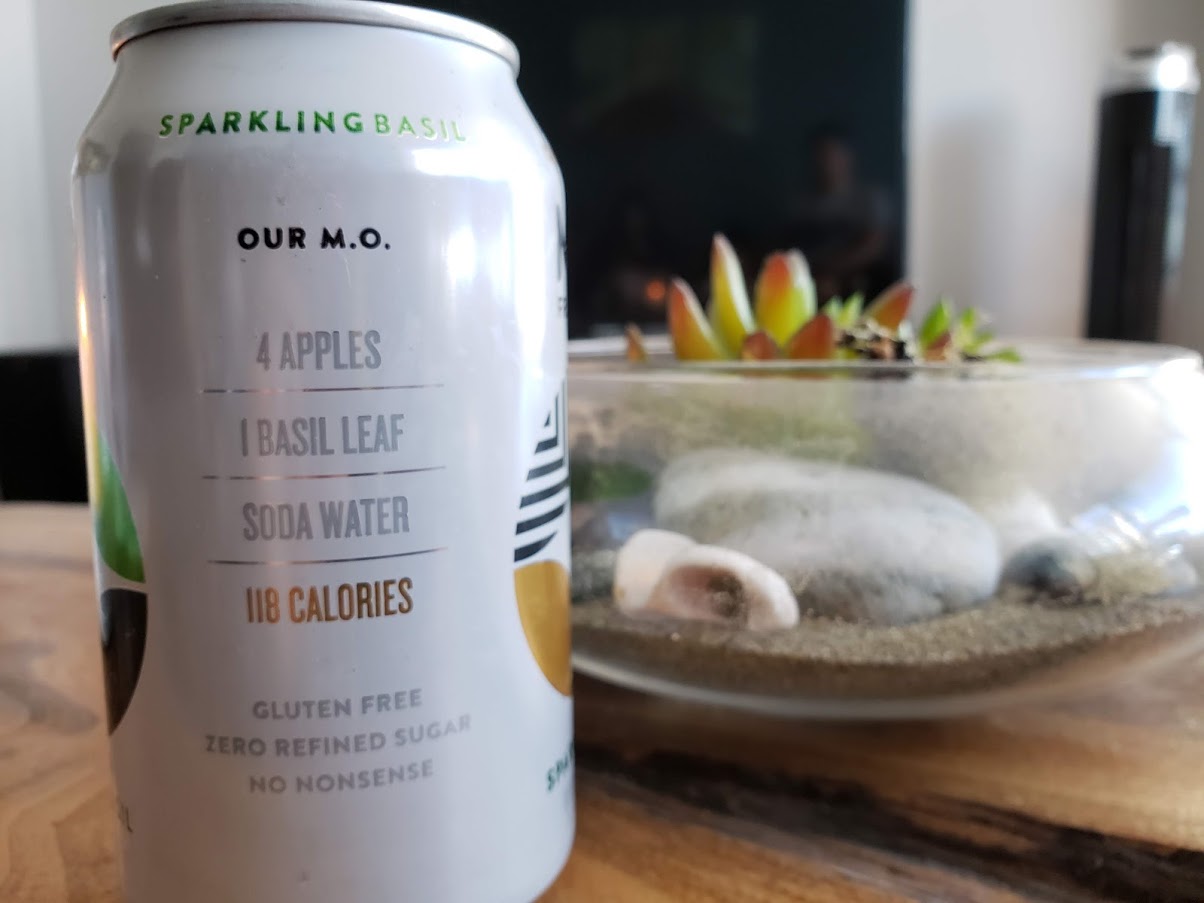 I found it to be alright, but I would definitely want the Rose or Dry instead.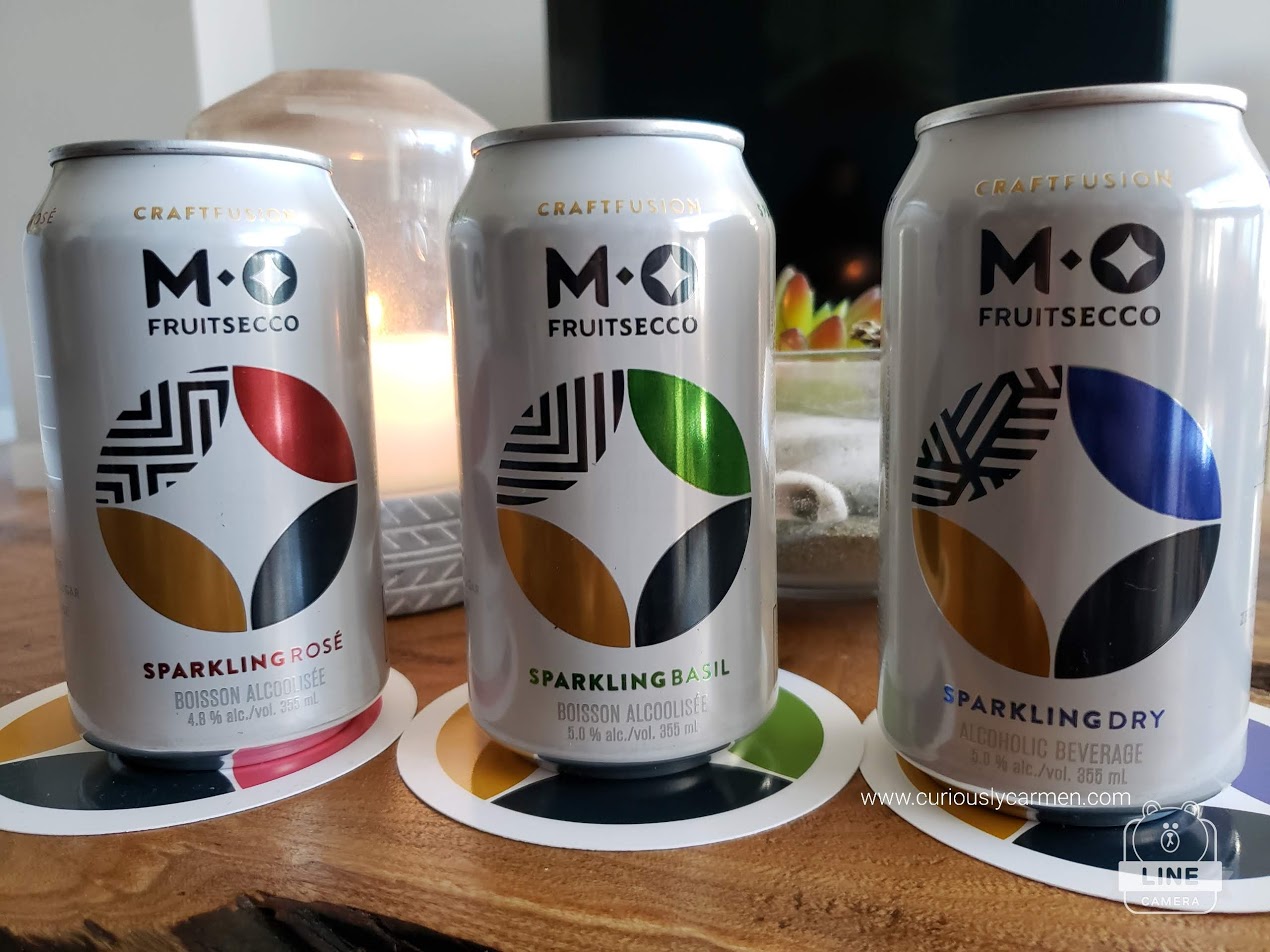 All in all, M.O. Fruitsecco was a great addition to our dinner party and a great way to start off the summer! They are sold in same flavour packs of 4.
Availability: The Sparkling Rosé is available in BC government liquor stores (BCLDB), select private liquor stores and grocery locations. The Sparkling Dry and Sparkling Basil are in private stores and grocery locations in BC and Alberta.
Price: $9.99/4 pack. Until June 1st, BC Liquor Store is having a $1.00 discount for the M.O. Rose flavour (the best one in my opinion!).
Press sample featured. All opinions own.