Disclaimer: In light of COVID-19, I just wanted to say that I am doing my part and social distancing. This is a review based on contact-less delivery.
I know that you may want to go out and have fun, but it is crucial that we distance ourselves to slow the spread of the virus and flatten the curve before it gets worse. Yes, you may feel fine but you could be passing on the virus to someone who is immunocompromised or elderly that may not survive this virus.
---
During this whole COVID-19 madness, the fiance and I have been mostly cooking ourselves. However, I browsing on Uber Eats and saw that they were currently offering no delivery fee for local restaurants!
We came across Manpuku Bento and it looked very delicious, so we placed an order to support our local business owners during this crazy time.
Manpuku Bento is located in Chinatown, and opened last summer. They are a small, Japanese quick serve style restaurant similar to Ebi-Ten. Manpuku Bento does not serve sushi, but rather cooked meals like rice dishes and curry. These types of quick serve places are very popular in Japan and are often very cheap there!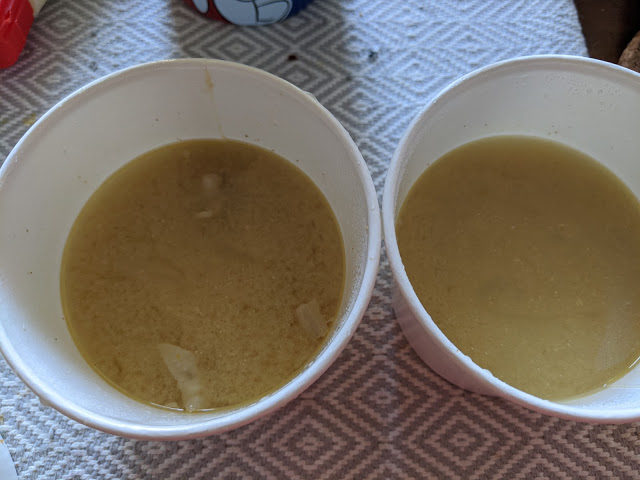 Miso soup: Both our orders came with miso soup. Taste wise, it was pretty standard. What set their miso soup apart for us was that they included a lot of ingredients in it. The soup contained some sliced red peppers, bamboo shoots, and onions.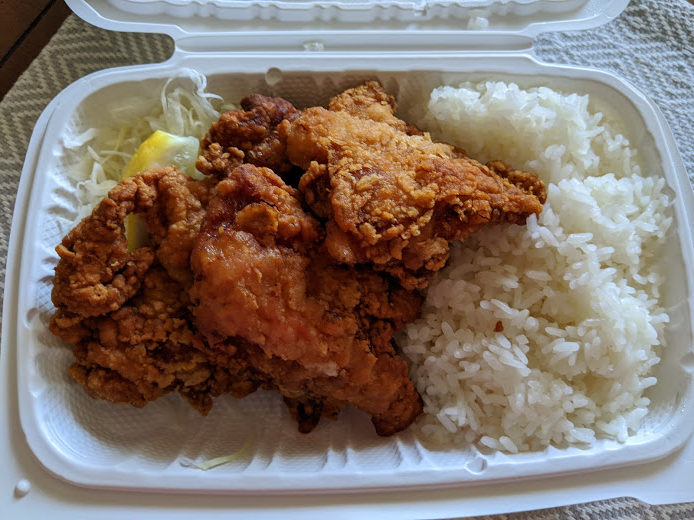 Karaage bento: The karaage bento came with 3 large pieces of chicken karaage and rice. Since we ordered delivery, the chicken was not as crispy anymore but it was still delicious. The chicken meat was juicy and bursting with marinated flavour.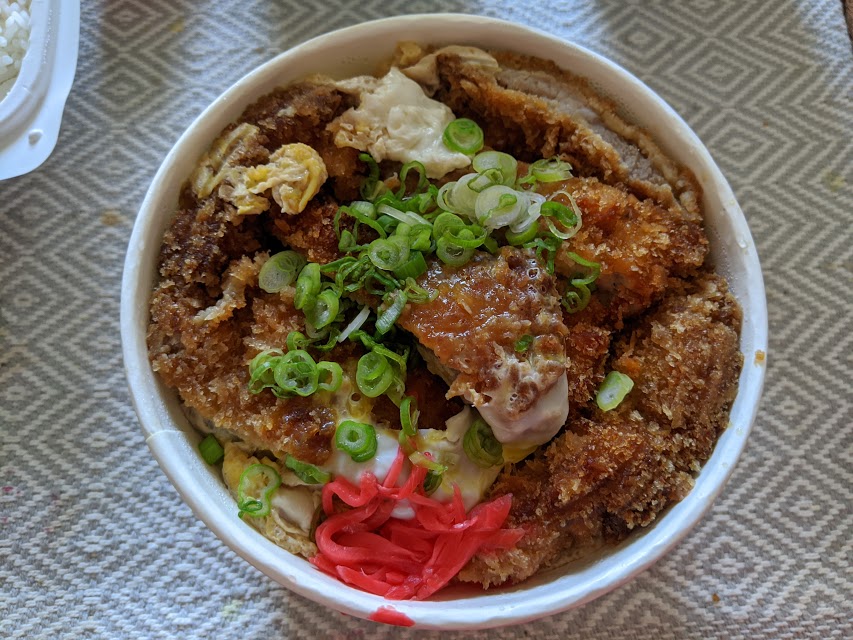 Katsu don: Again, since we ordered delivery, the pork katsu was soggy by the time it arrived. But nothing an air fryer can't fix! Pop it in there for a few minutes and it is just as fresh, crispy and juicy.
The katsu don came with a bit more things such as caramelized onion, egg, and their house donburi sauce. The donburi sauce was delicious and the egg was slightly runny, which mixed perfectly with the rice.
Personally, I liked the chicken karaage more because the chicken pieces were so juicy and big, but I liked the donburi sauce and egg in the katsu don. So, if I could somehow order a chicken karaage don that would be perfect!
I'm really glad we discovered Manpuku Bento and I could see us ordering here again. It's not the healthiest but once in awhile, you just need that delicious piece of fried chicken for your soul…. especially in unprecedented times like these!