Sangria and Lager had planned a laser tag night in Richmond, and we were looking for a Japanese restaurant that could accommodate a large group of 9 people to eat dinner at afterwards.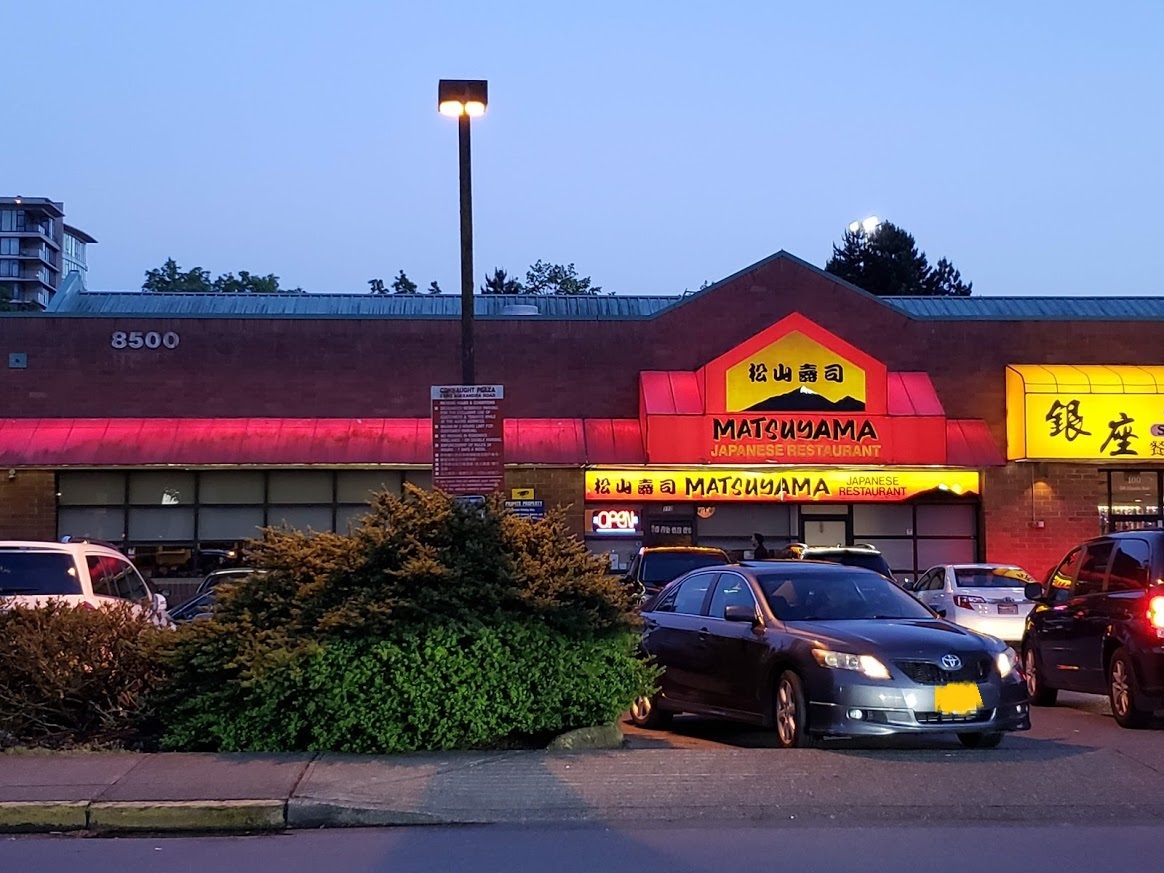 Cocoa came across Matsuyama, which was across from Lansdowne Mall. We made reservations after laser tag and were all absolutely starving by the time we finished! The food items were pretty hit or miss, as you'll soon find out below.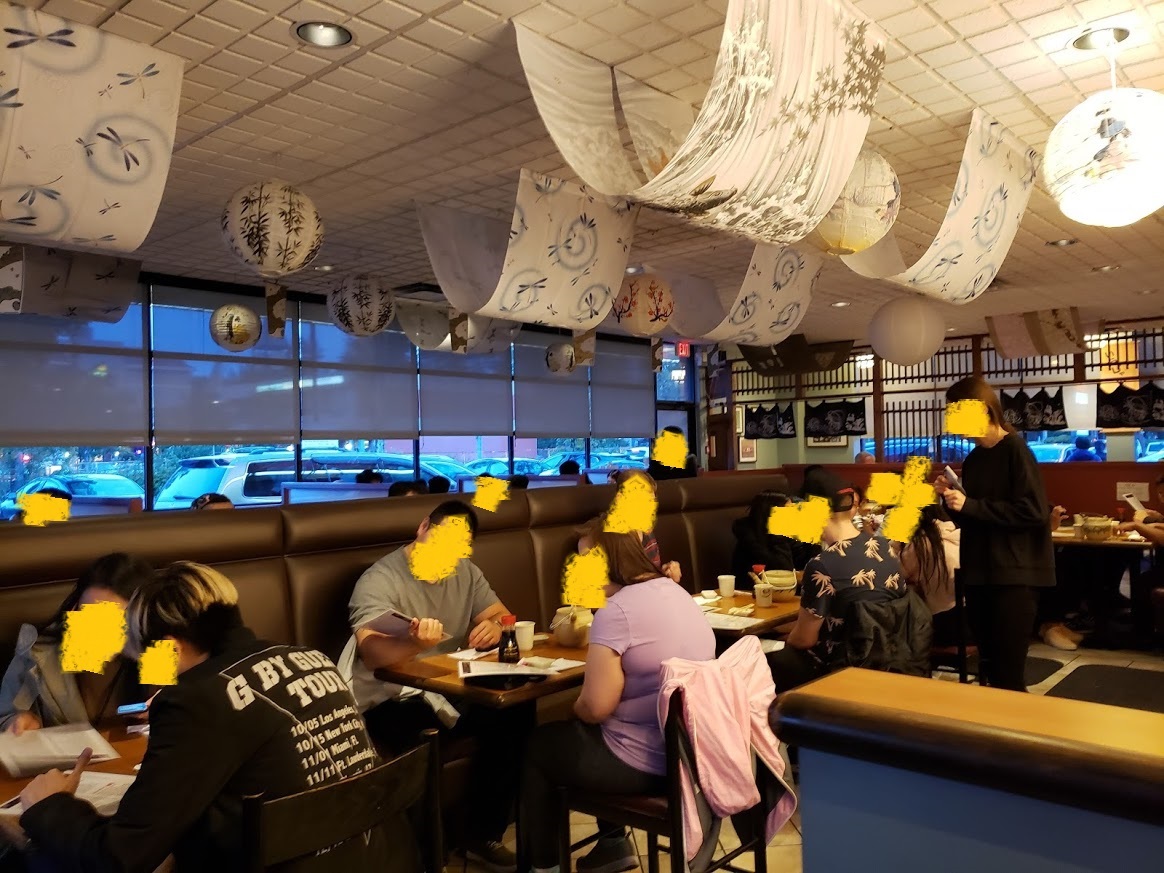 Service was really good throughout our visit, especially for a Chinese-owned restaurant. If you're Chinese, you know what I mean. We surprised Sangria with a birthday cake and they were very accommodating about it!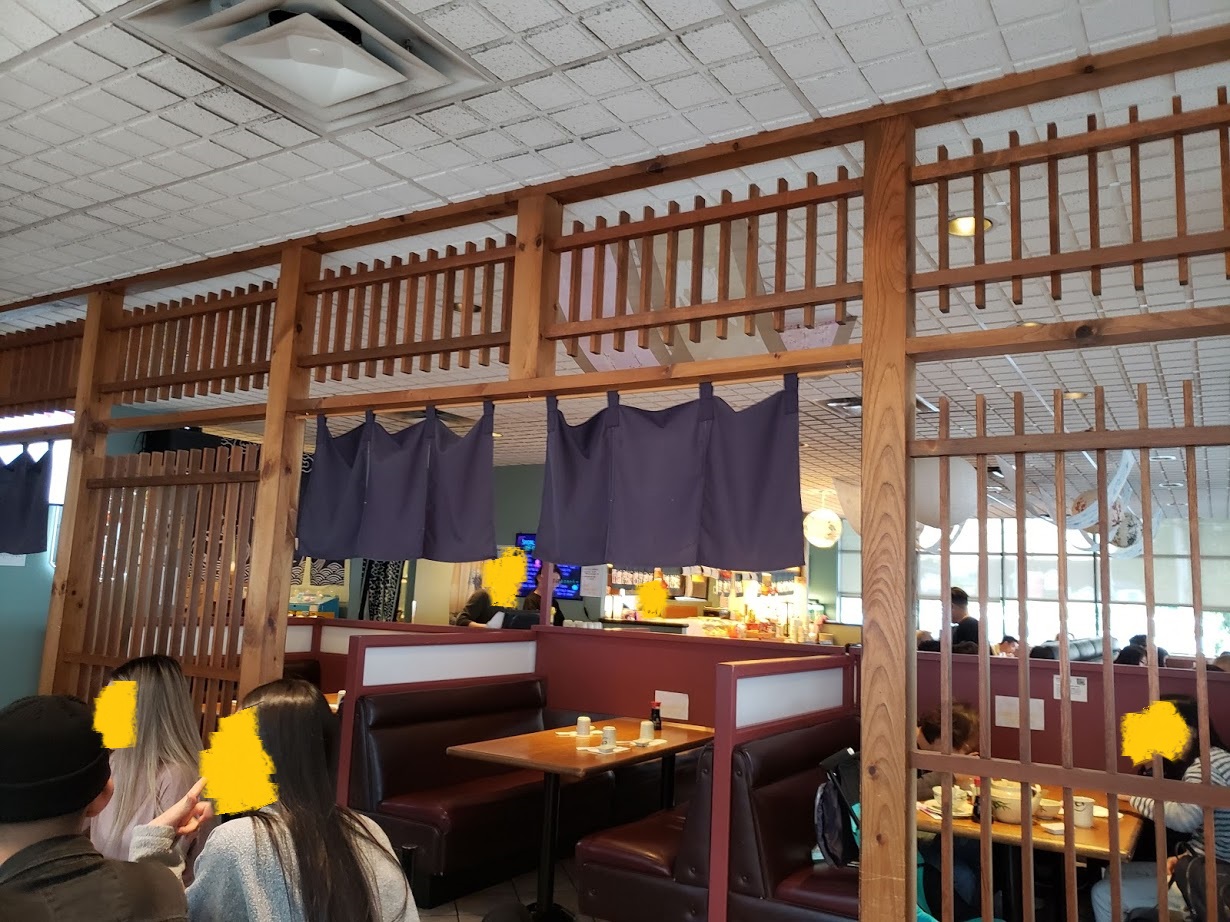 I called a few times before our reservation, and they were very friendly on the phone. I also wanted to drop off Sangria's cake before around 4:45pm, and they were able to accommodate despite opening at 5pm.
Matsuyama was pretty spacious, and good for big groups. They had 3 large tables which could fit 14 people each. We took up one table, and the other two were reserved for birthday parties that night. The rest of the place was pretty spacious too, with plenty of booths and tables.
Since we were a large group, I didn't take a photo of every single dish that people ordered! That would get too hectic and this review would get too long.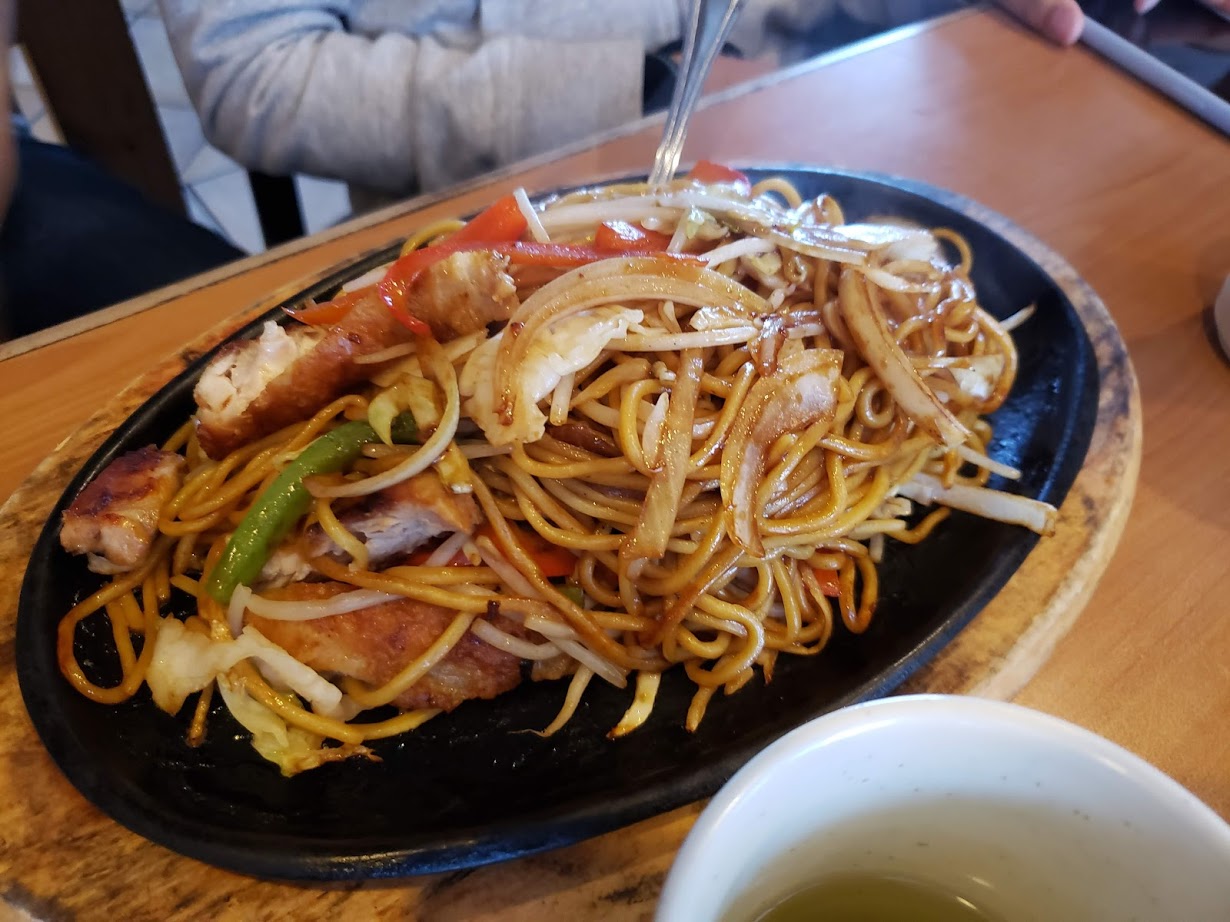 Yakisoba: To start, Macaroni and Cheese split a yakisoba. It smelled wonderful and made me even hungrier. They had no complains about this dish.
Ika karaage: Some people split the Ika karaage, aka calamari. They had no complaints about this dish.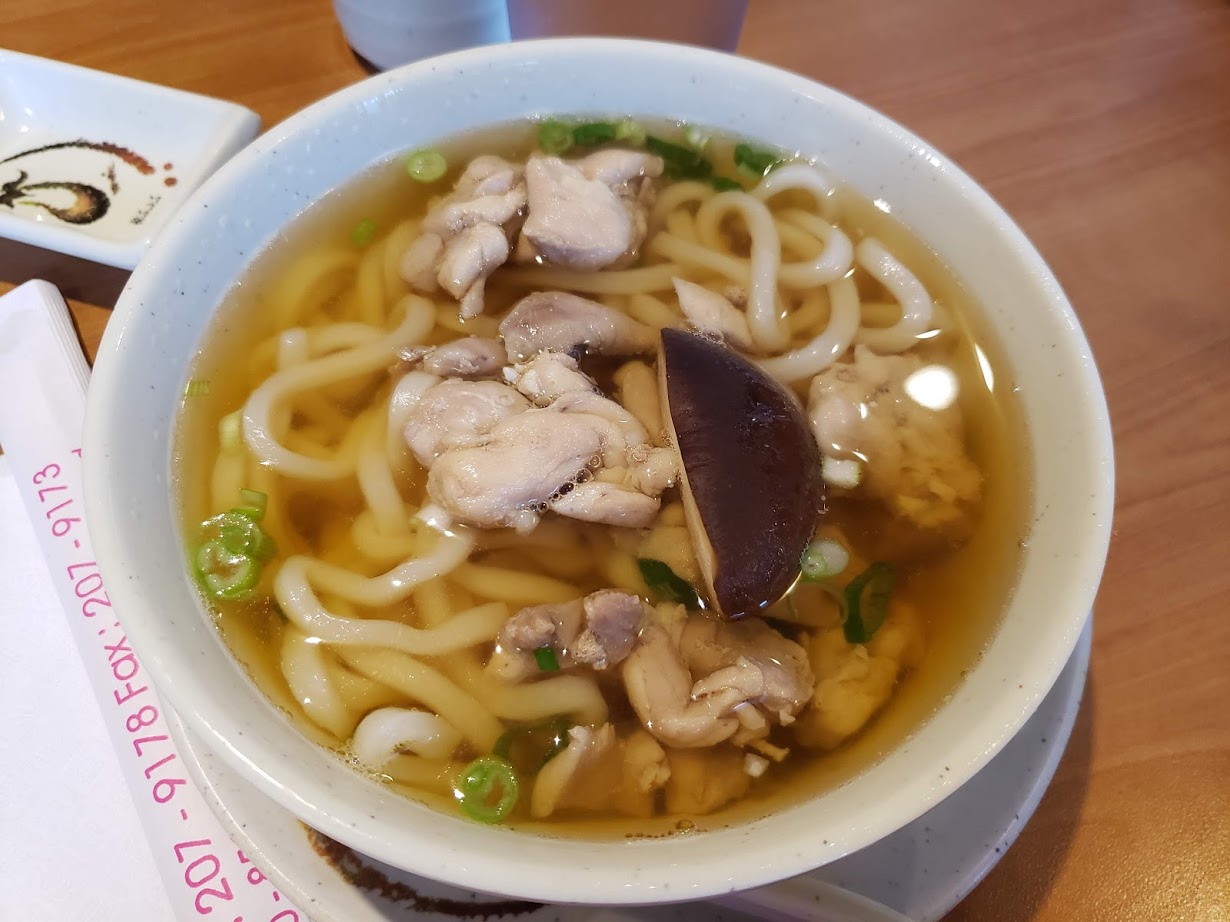 Chicken udon: I was wanting something warm that evening, and the chicken udon hit the spot. The broth was light but still flavorful. I was surprised that it was only $7.25, you can't really find noodles at that price in 2019. There was a good portion of juicy chicken too.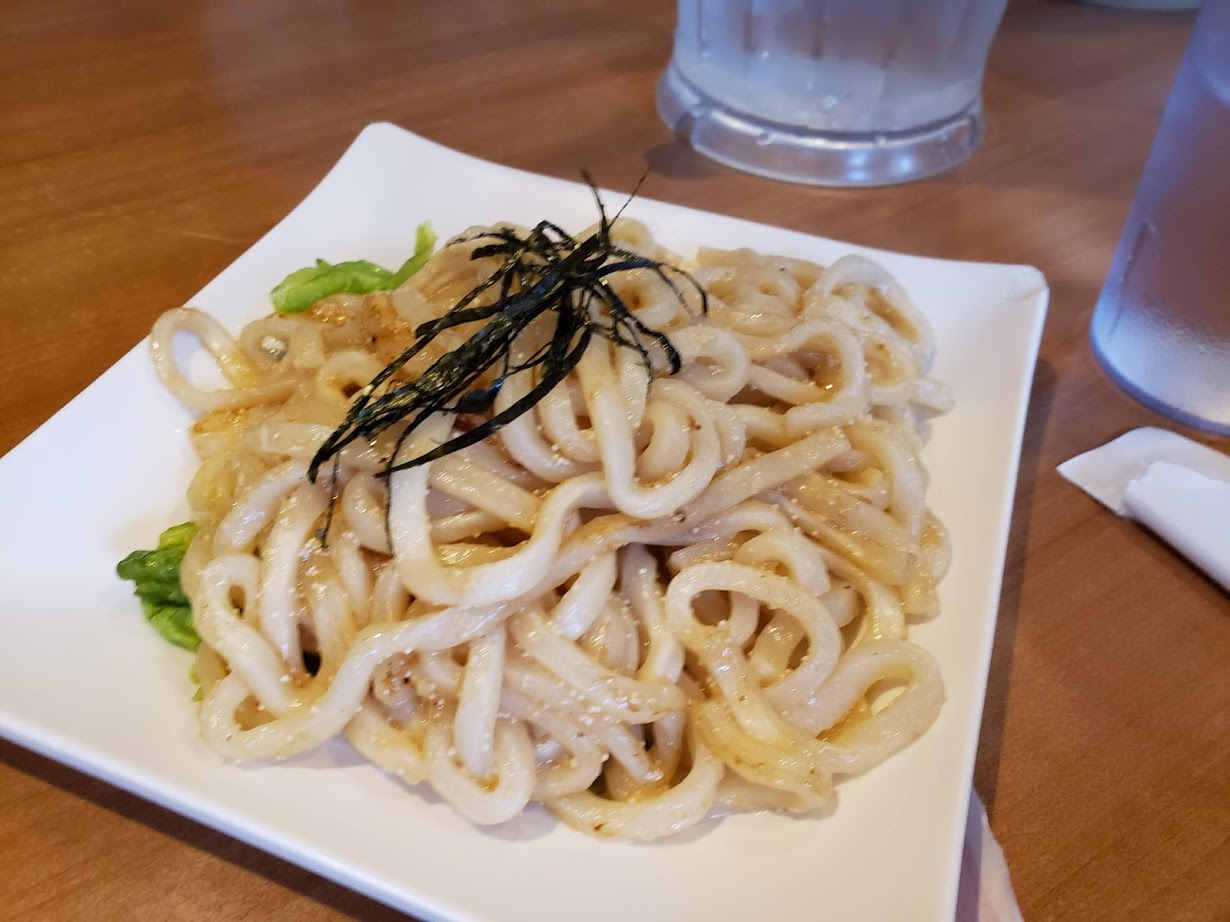 Mentaiko udon: This was perhaps the most disappointing dish of all! Sangria, Lager, Cocoa and Dumpling shared this, and all of them noted how it lacked the creaminess that mentaiko udon was supposed to have.
Cocoa joked that even I could eat it because that's how little cream there was! LOL! It was quite dry and they noted the only flavour they could taste was soy.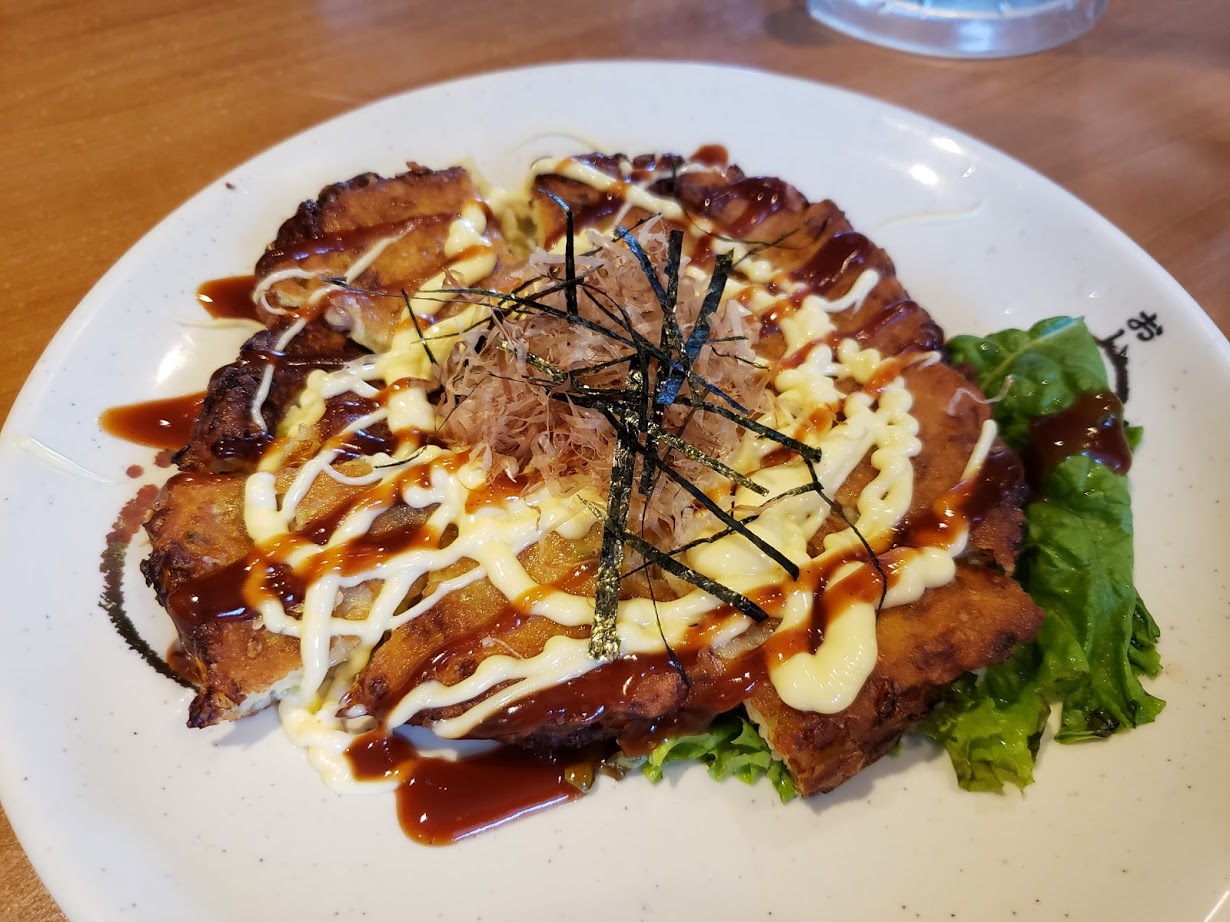 Okonomiyaki: When this arrived, it looked pretty small and measly. However, those who shared it had no complaints and it was a lot better than the dry mentaiko udon. It probably could have used more bonito flakes too! When the boyfriend and I make this at home, we load up on the bonito!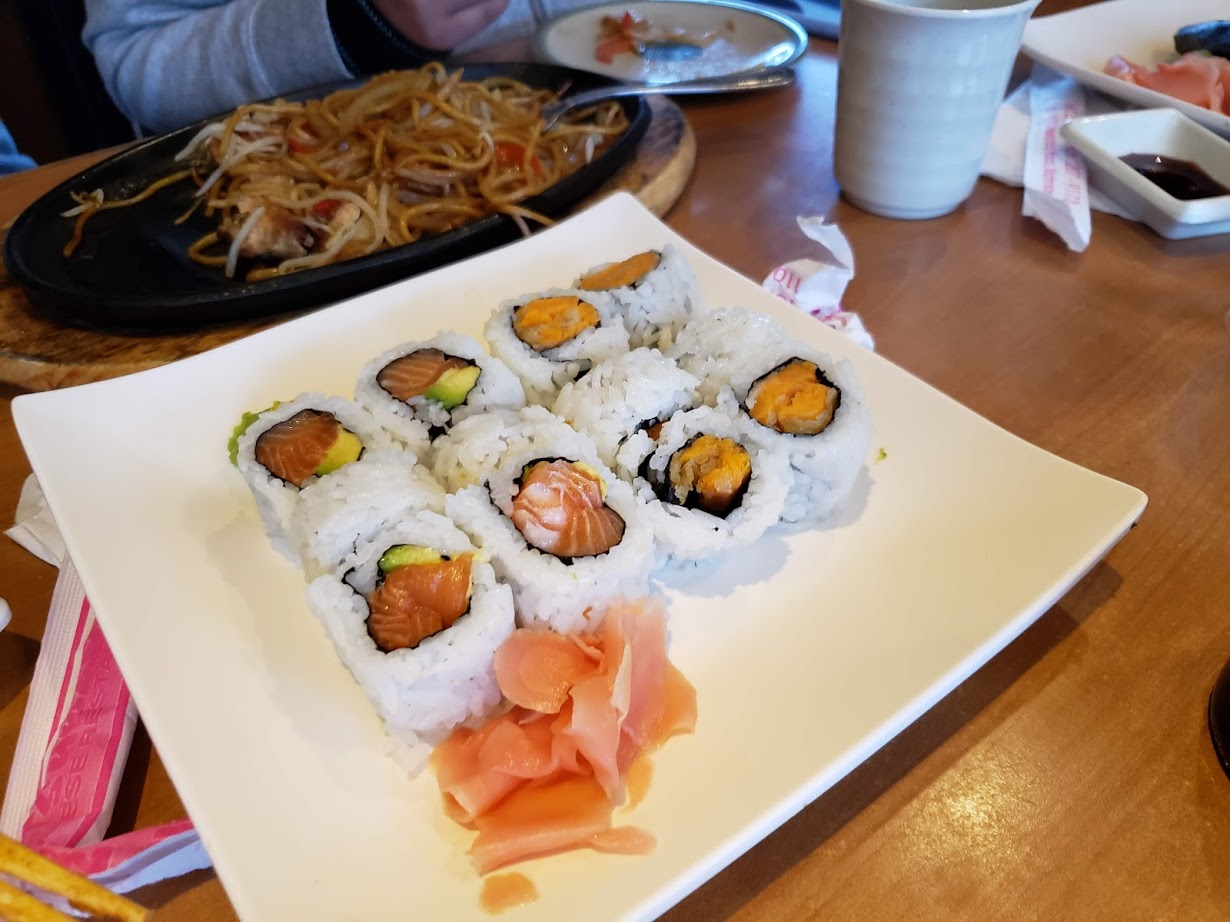 Salmon avocado roll, yam roll: Macaroni and Cheese got their rolls first…. And noted how vinegary the sushi rice was! The rice was too vinegary to enjoy, but Cheese liked how fresh the salmon was.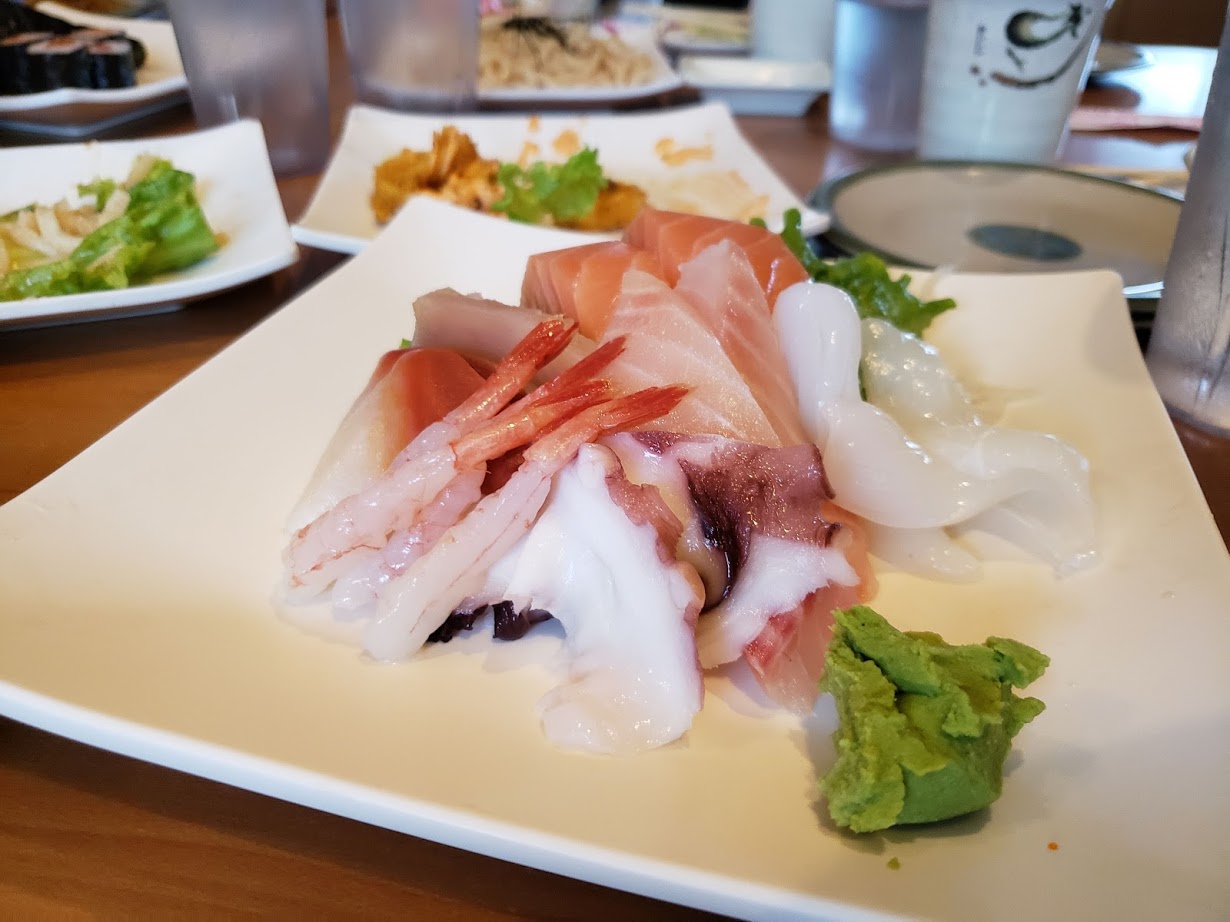 Assorted sashimi: Lager, Sangria, Cocoa, and Dumpling shared this as well. They didn't have any complaints about it.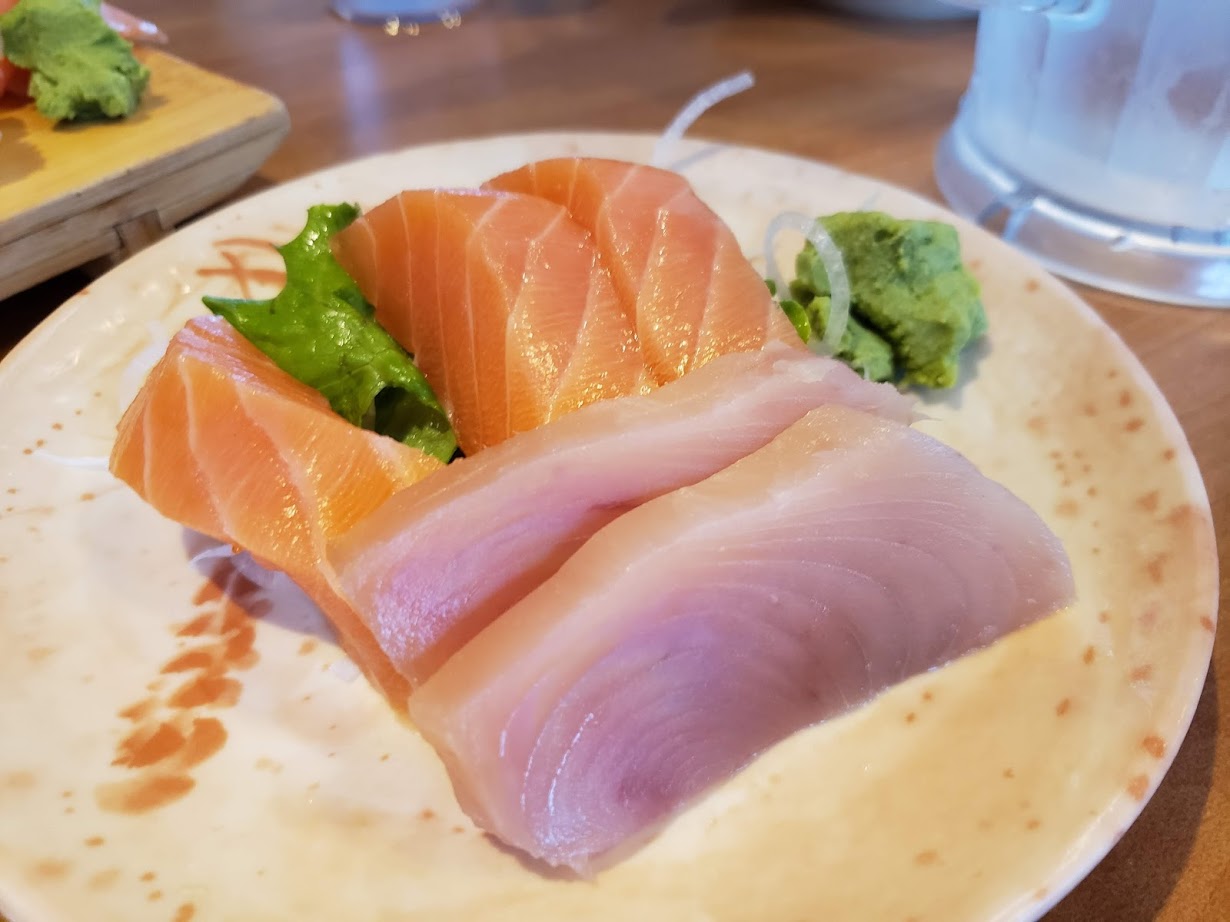 Salmon and tuna appetizer sashimi: I also wanted to try their sashimi. It was a great choice because both the salmon and tuna were fresh and flavourful!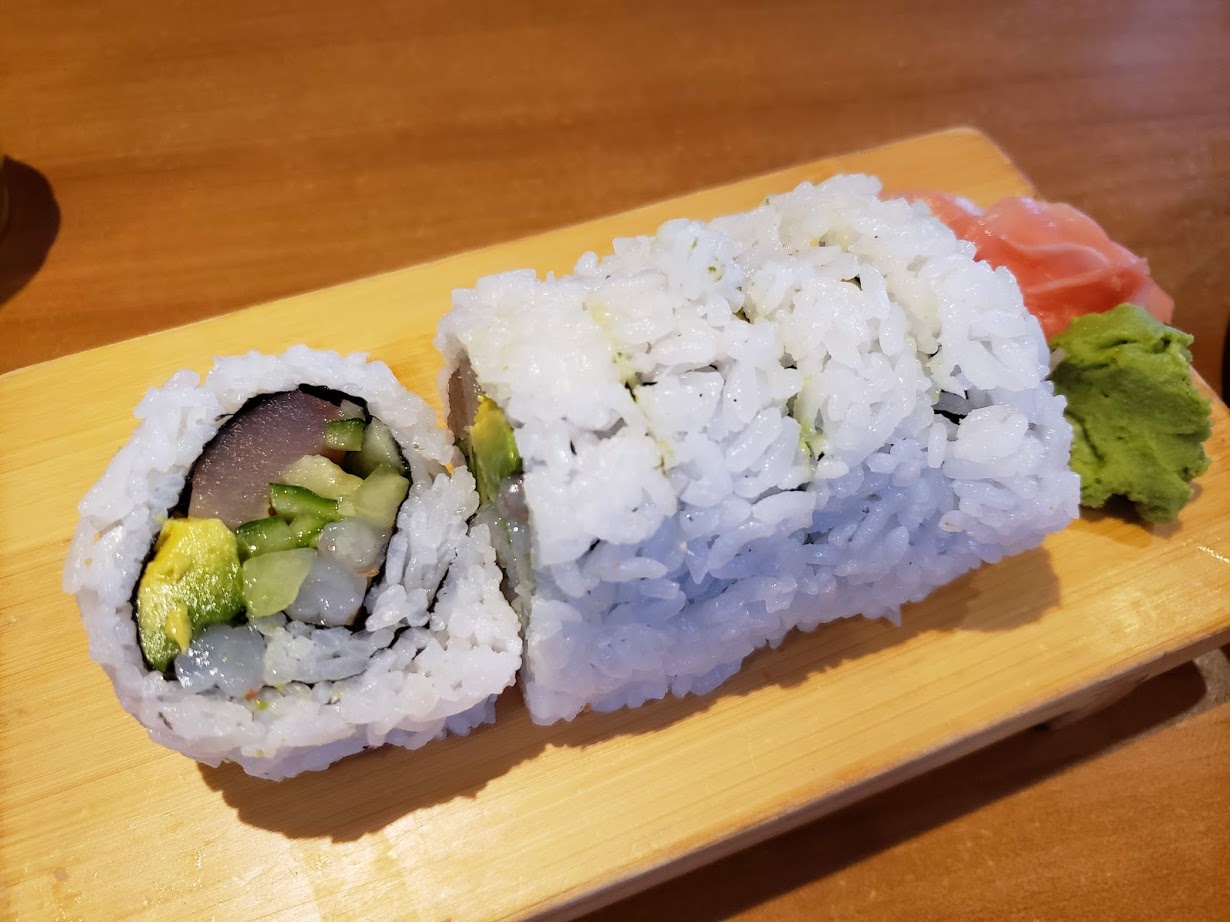 Titanic roll: Bleh… This roll sounded great on the menu. Prawn, tuna, avocado and cucumber… But it was not good at all. There was not much flavour from the roll and all the boyfriend and I could taste was the sushi rice drowned in too much vinegar. Macaroni was wanting this but glad she didn't order after hearing my disappointment.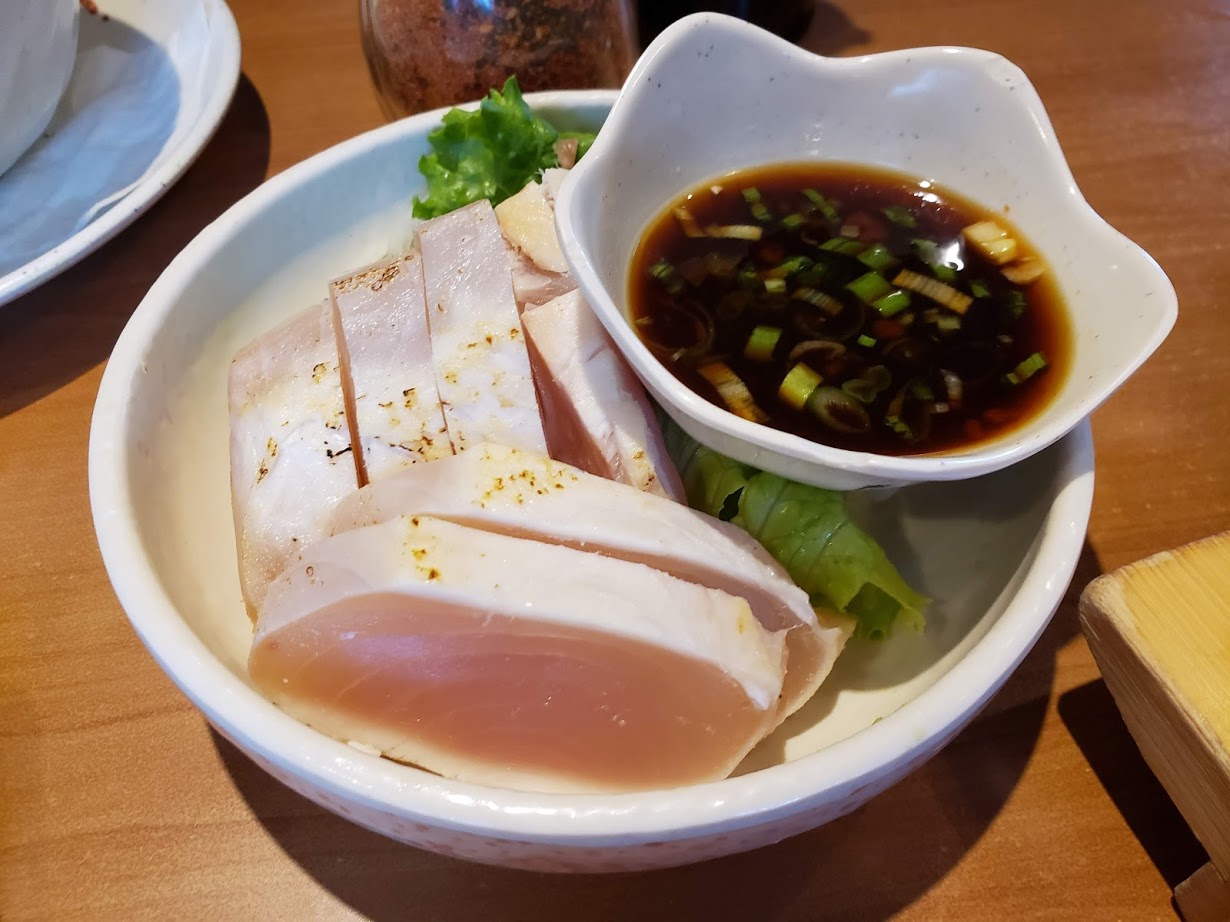 Tuna tataki: Another disappointment! The boyfriend loves his tuna, but this fell short. They probably pre-seared all the tuna tataki beforehand because there was no smoky, grilled taste at all. It seemed to be refrigerated because the cooked part was firm. Would not order this again.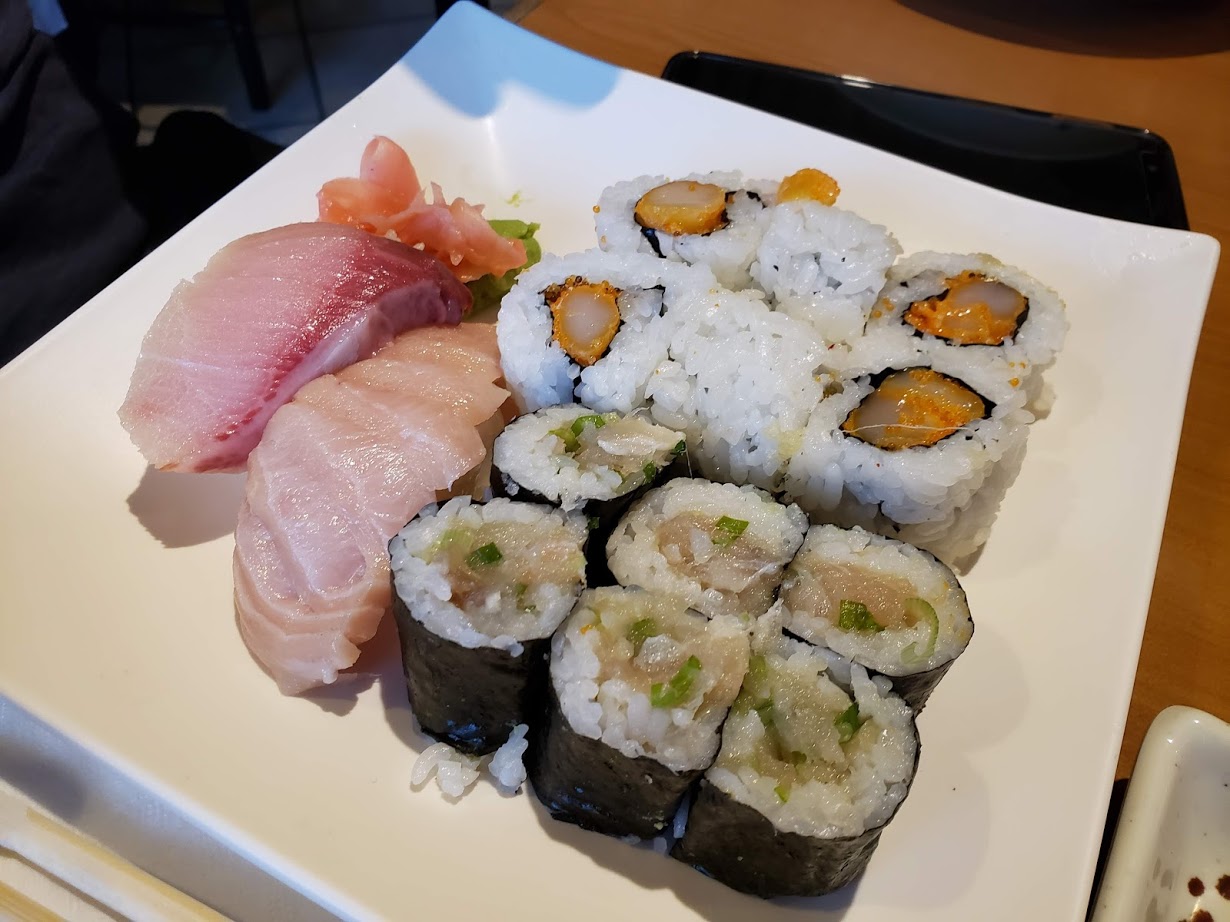 Assorted rolls and nigiri: The boyfriend went with his usual rolls, and I had a few pieces as well. Just like Macaroni and Cheese, we were very disappointed with the sushi rice…. It was waaayyyy too vinegary and distracted from everything else. Seemed like the chef accidentally poured 10 bottles of vinegar into the rice.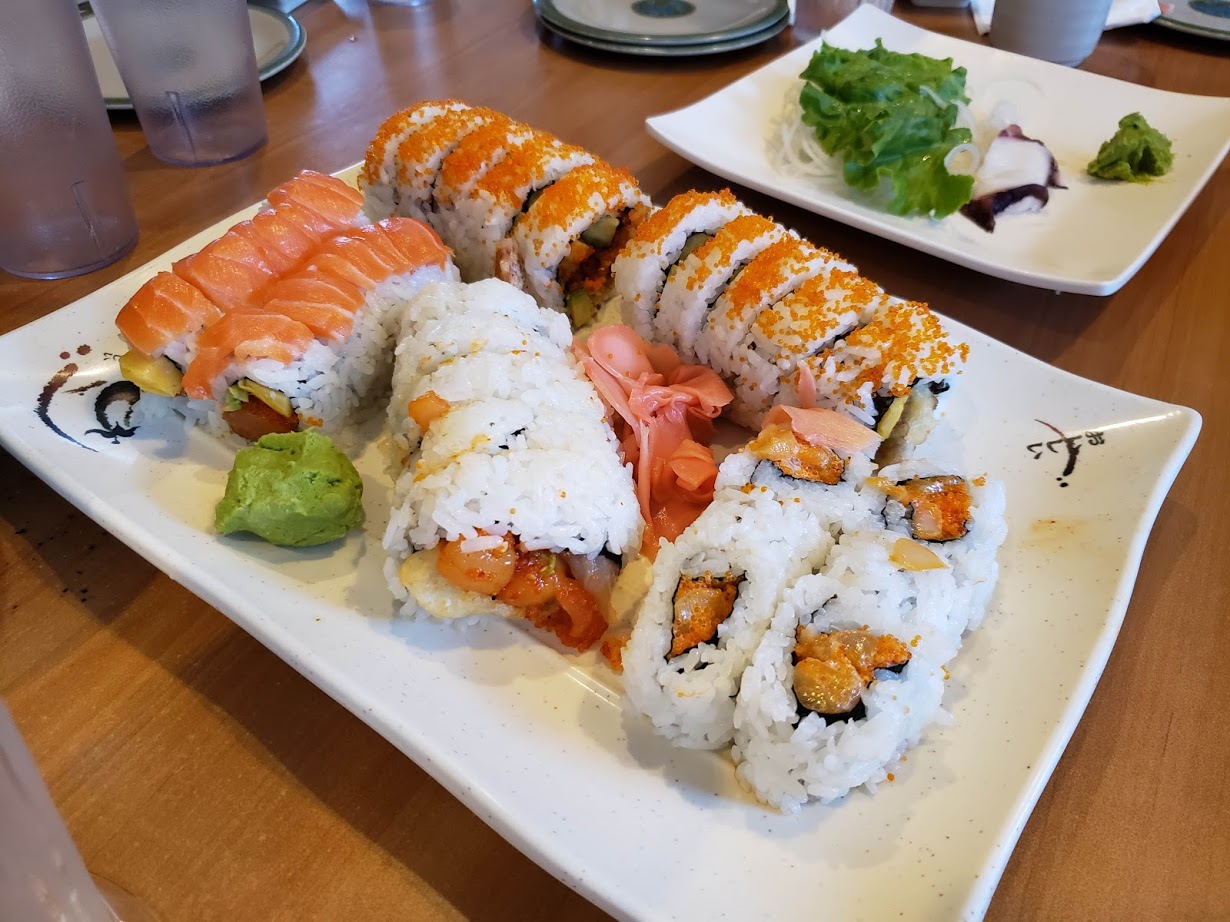 Assorted rolls: Sangria, Lager, Cocoa and Dumpling all split the Matsuyama roll, paradise roll, chopped and spider roll as well.
Phew, this post is getting quite long so I will just end it here! The dishes at Matsuyama were either hit or miss… Seemed like half the dishes were good but half were bad. At least service was nice.
I would recommend this place if you have a big group and just wanted a cheap sushi meal. I wouldn't come here with less than 6 people because there's better out there. As you can tell, the items were either hit or miss.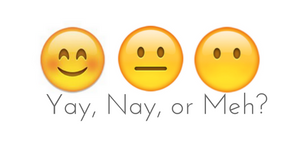 Meh…