It's no secret that the boyfriend and I love our BBQ meats! One of the places the boyfriend has been wanting to try for the past year was Memphis Blues, but we never ended up getting around to it until this summer! Since we tried this place, it's been our go-to for BBQ in Vancouver.
This post features our first visit, and another visit with friends. We've also been a couple more times that I didn't take pictures of, because we pretty much ordered the same thing.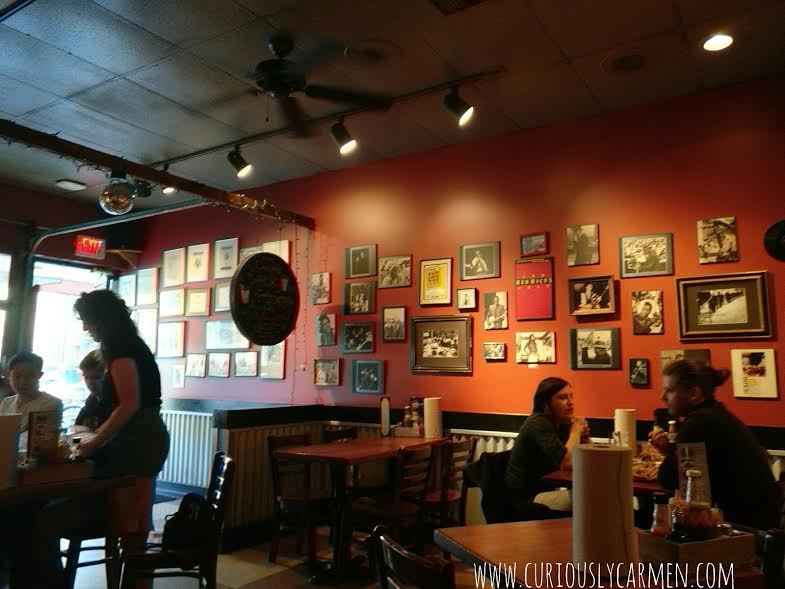 We vary between going to the West Broadway or Commercial location. We found out on our second visit that the West Broadway one has free parking underground, but unfortunately it was all full.
The picture above is of the West Broadway location! I'm not going to write a review for the Commercial location because the quality and taste of both don't vary much.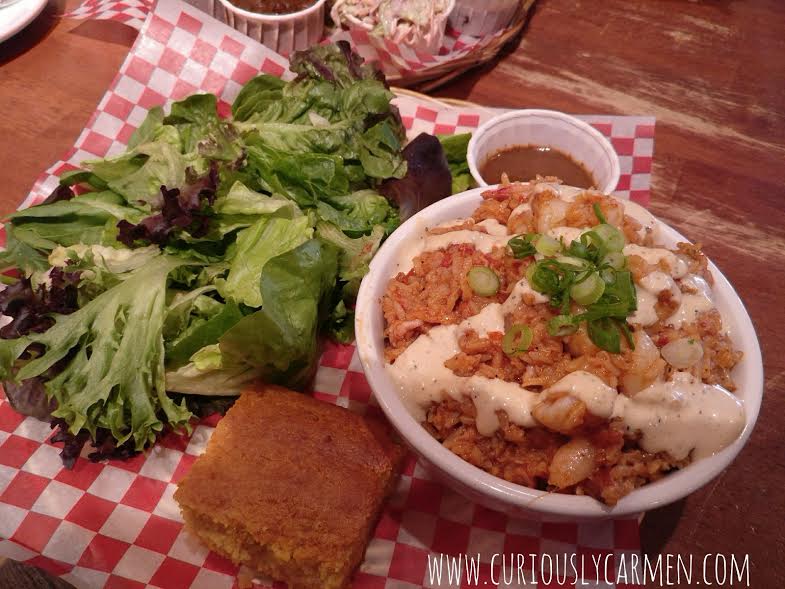 Jambalaya (Prices aren't listed on their website): Jambalaya is a strange thing to order at a BBQ restaurant, but the boyfriend thought it was really good! It was incredibly cheesy, and came loaded with chicken, shrimp, and sausage. He would love to order it again.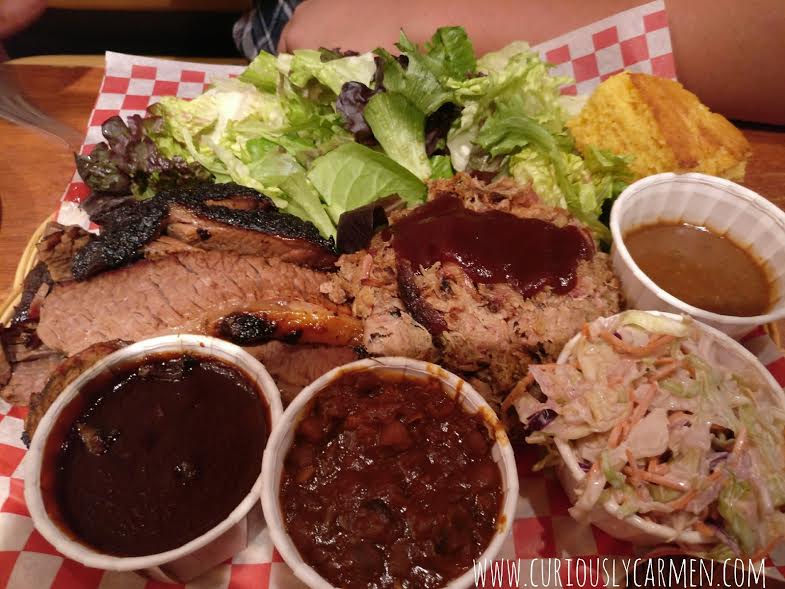 Two meat combo, $25~ (From memory, price not listed on website): The two meat combo is great for two people. Since it was out first visit, we made the mistake of ordering both the jambalaya and the combo. But hey, now we know the portion sizes for the future!
Brisket is my favourite type of BBQ meat, and it was very delicious. It was tender, with a delicious smokey flavour to it. The pulled pork was also very tender and flavourful. The sides of beans, cole slaw, and cornbread also really filled us up!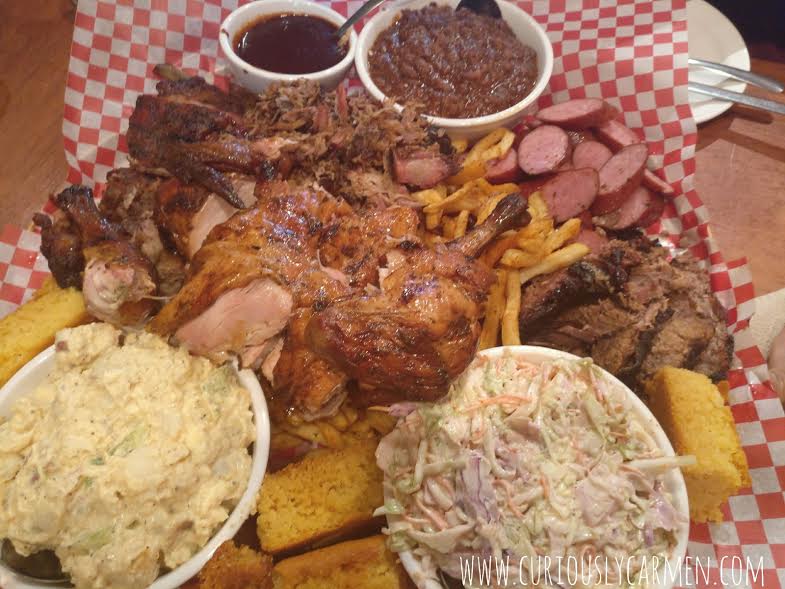 On our second visit, we came with our friends since Fairy Bread was wanting to try this place! When we all got there, we found out they were having a special on the Elvis platter, which is what we were planning on sharing! I don't remember the exact discount though, and their website sucks.
Elvis platter: The Elvis platter is meant to share for 6 people, which is what we did! Our eyes were wide and our stomachs were ready to devour this platter. It came with BBQ chicken,ribs, beef brisket, pulled pork, ribends, sausage and beans, cole slaw, and potato salad as the sides.
Surprisingly, the potato salad was one of the stars that day! Some of us found that the brisket was more on the dry side, unfortunately. The brisket on my first visit was definitely more tender than this visit.
Memphis Blues is a solid choice if you're wanting some BBQ in Vancouver. Vancouver isn't well known for BBQ which is a shame. I think there are only a handful of BBQ places. Perhaps more BBQ places will pop up! You know where to find us if they do.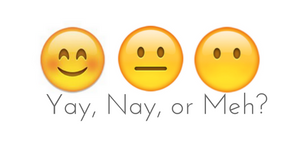 Yay!