Mongo Bongo is a small, inconspicuous restaurant located in New Westminster. Macaroni and Cheese come here sometimes and enjoy it, so Cocoa, the boyfriend and I came along one night to try it out as well!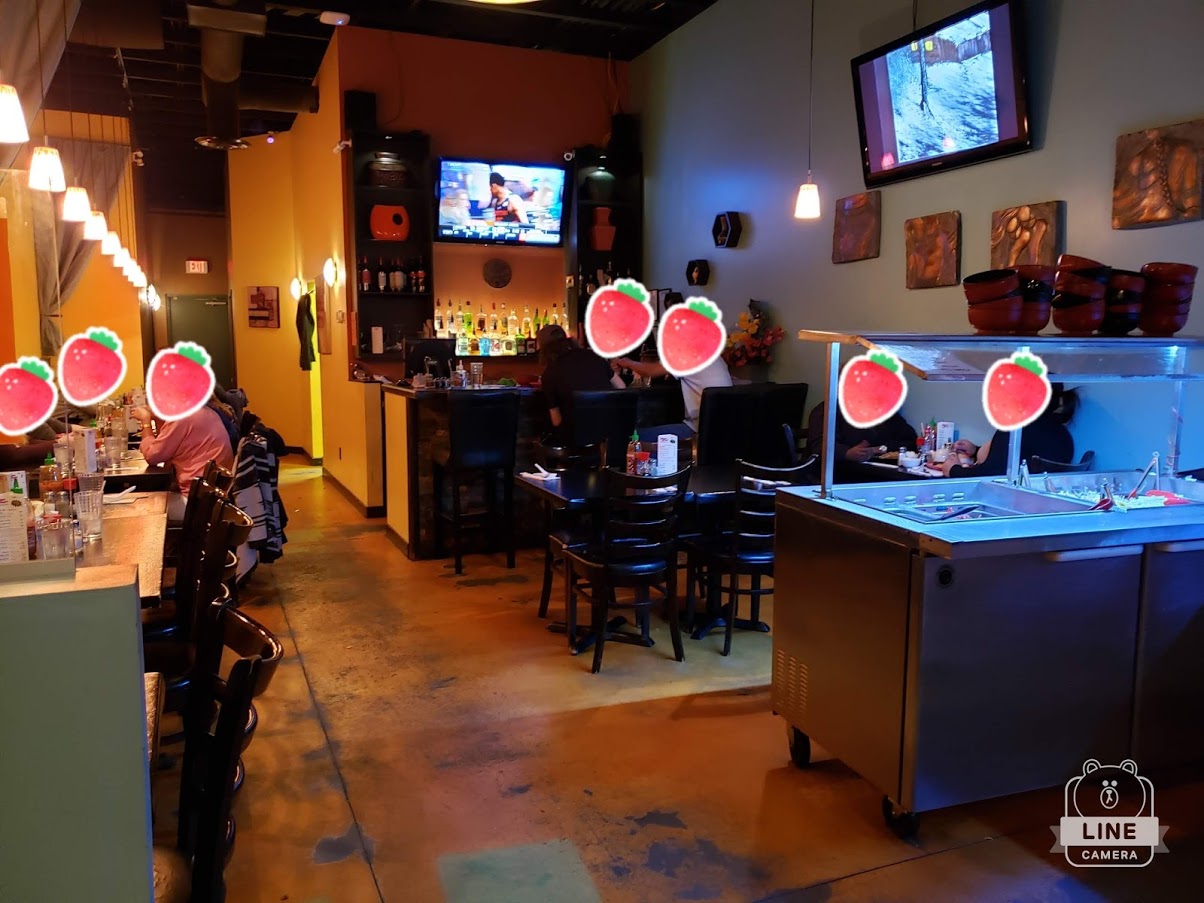 If you've never been to a Mongolian grill style restaurant, then allow me to explain! You pick out your raw ingredients (such as meat, tofu, vegetables), type of carbs, and sauces. Then, your food is cooked to order on a big, communal grill.
At Mongo Bongo, you can fill your bowl as high as you want. But if the ingredients go over 6 inches from the top of the bowl, you have to pay the all you can eat price. The AYCE price is about $4 more, but a good value if you're super hungry.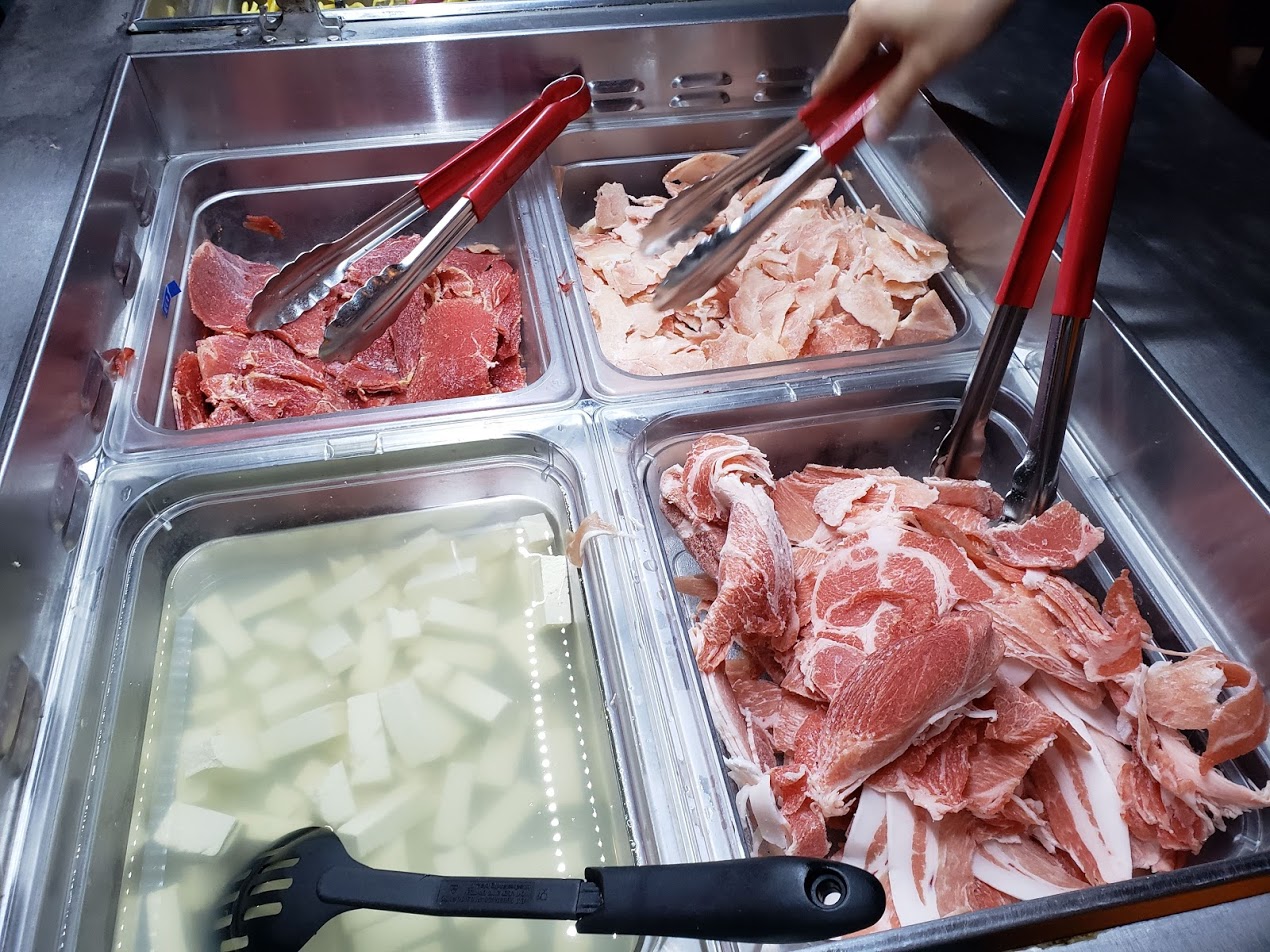 The meat is thinly sliced, so you don't have to worry about it not being cooked thoroughly on the grill. There's the usual beef, chicken, pork or tofu as a vegetarian option.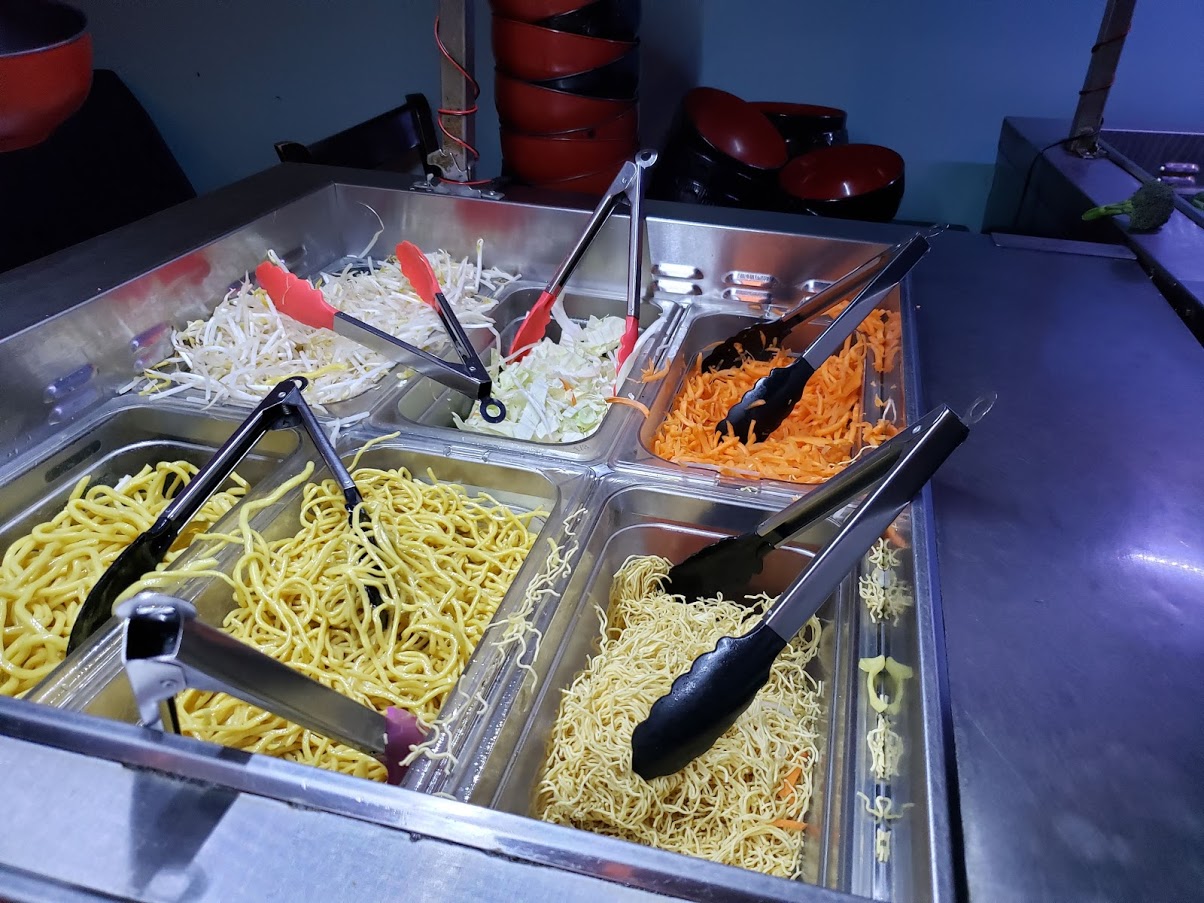 Moving on, is the noodle section! If you don't like noodles, you can ask the staff for a bowl of rice on the side. I found the noodles too oily (you can see the glisten on them) due to my digestive problems, so I only got a few strands.
Everyone else got them though, so if you don't have a sensitive stomach I would recommend the noodles over the rice.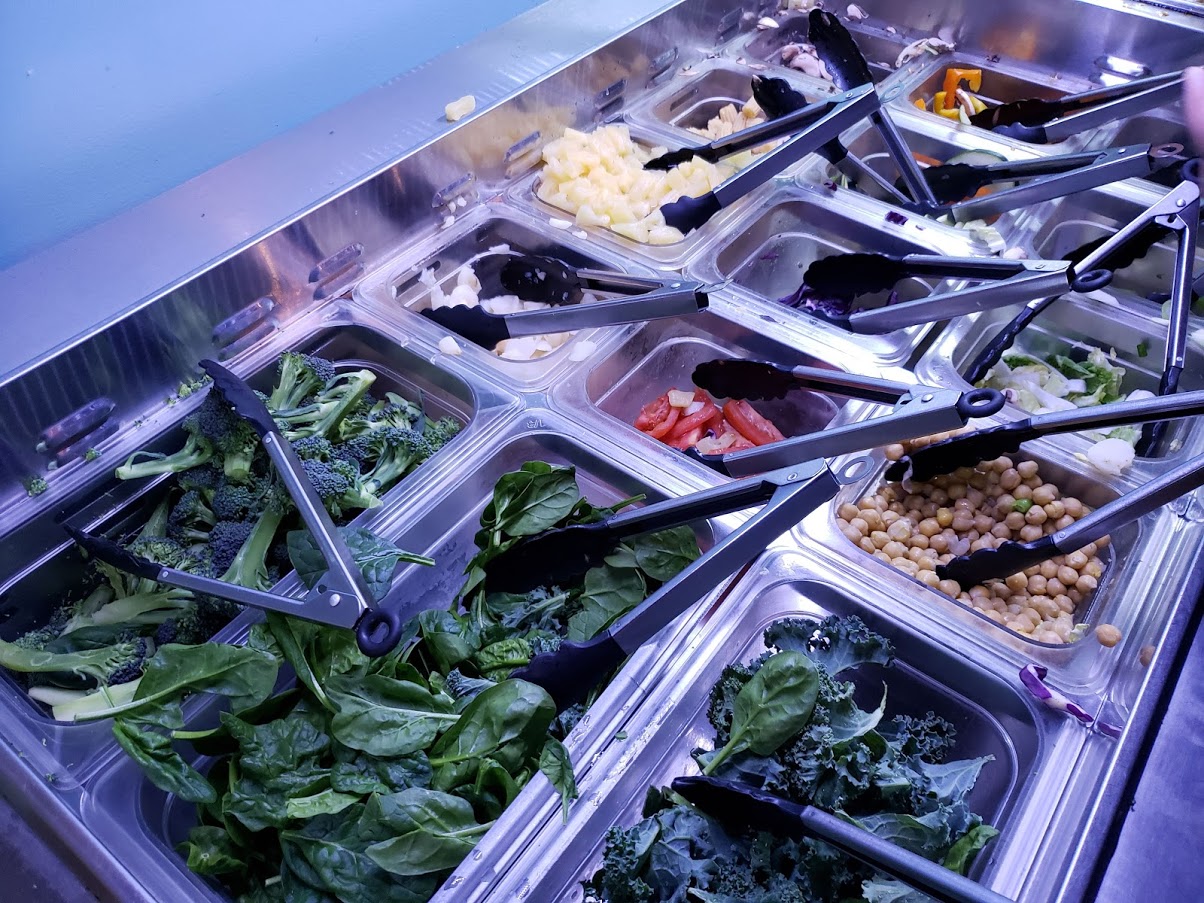 Up next, are the veggies!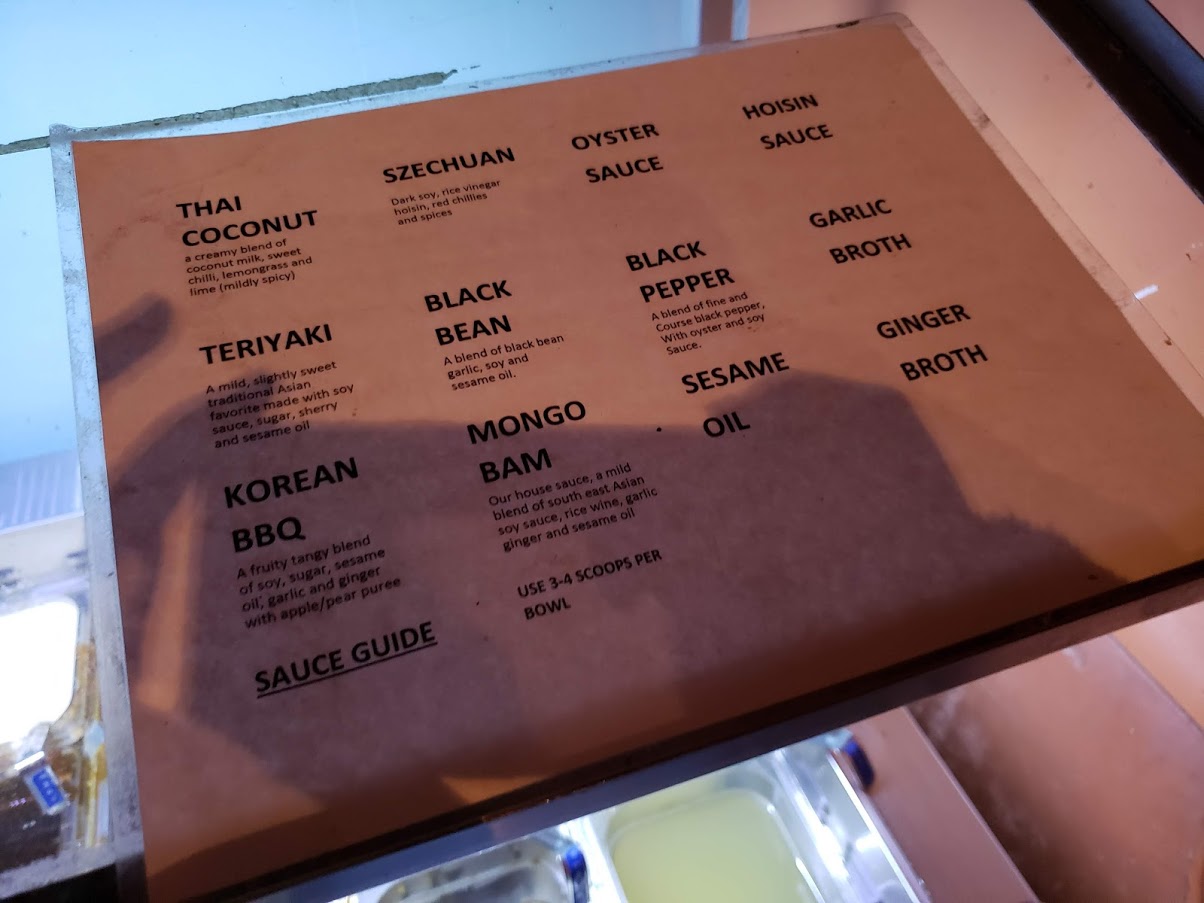 The final step is the sauce part, which determines if your bowl is delicious or not. I had 1 scoop of teriyaki, and 1 scoop of their house special Mongo Bam. If your bowl is bland tasting, you only have yourself to blame!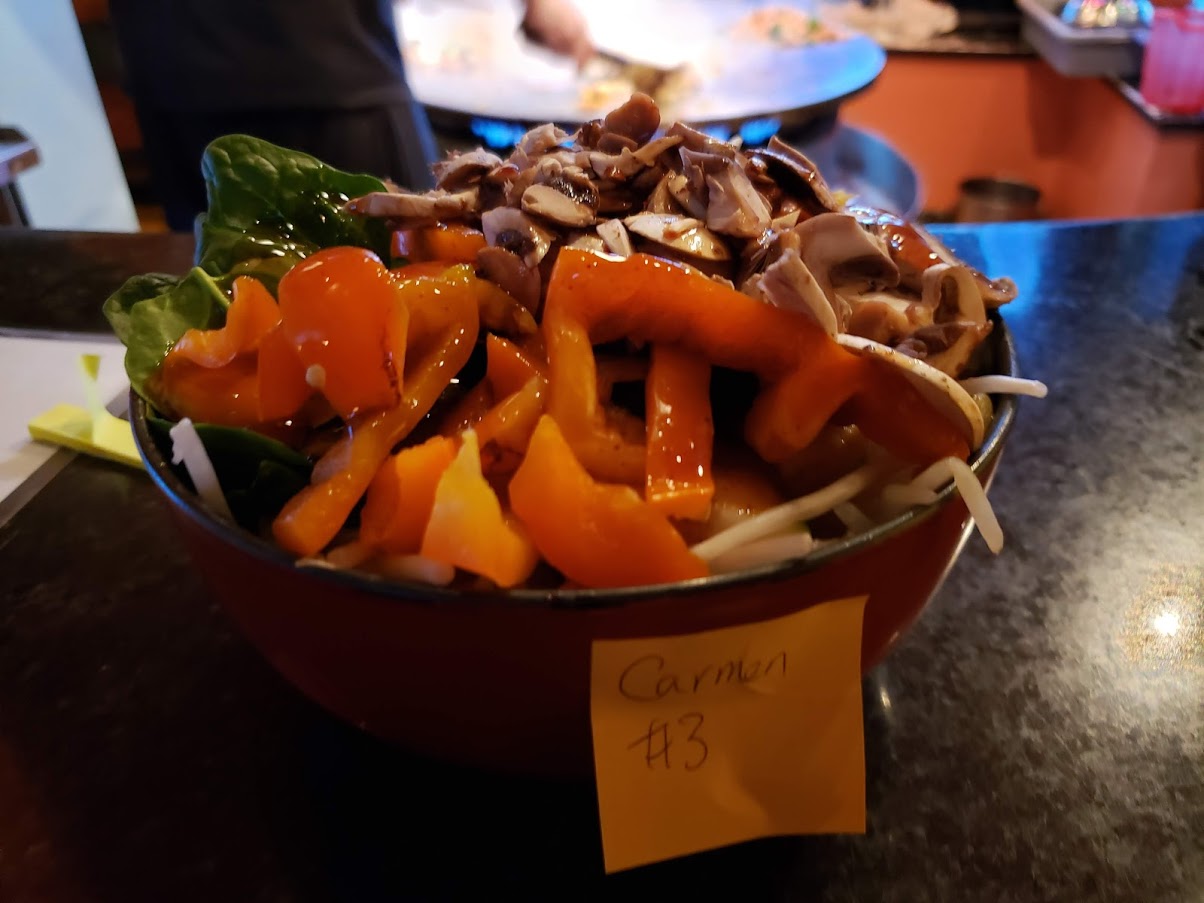 After your creation, you put your name and table number on a sticky note and wait for your bowl to be cooked. There was a lineup of a few other bowls since it was a busy night, so I probably waited about 15ish minutes.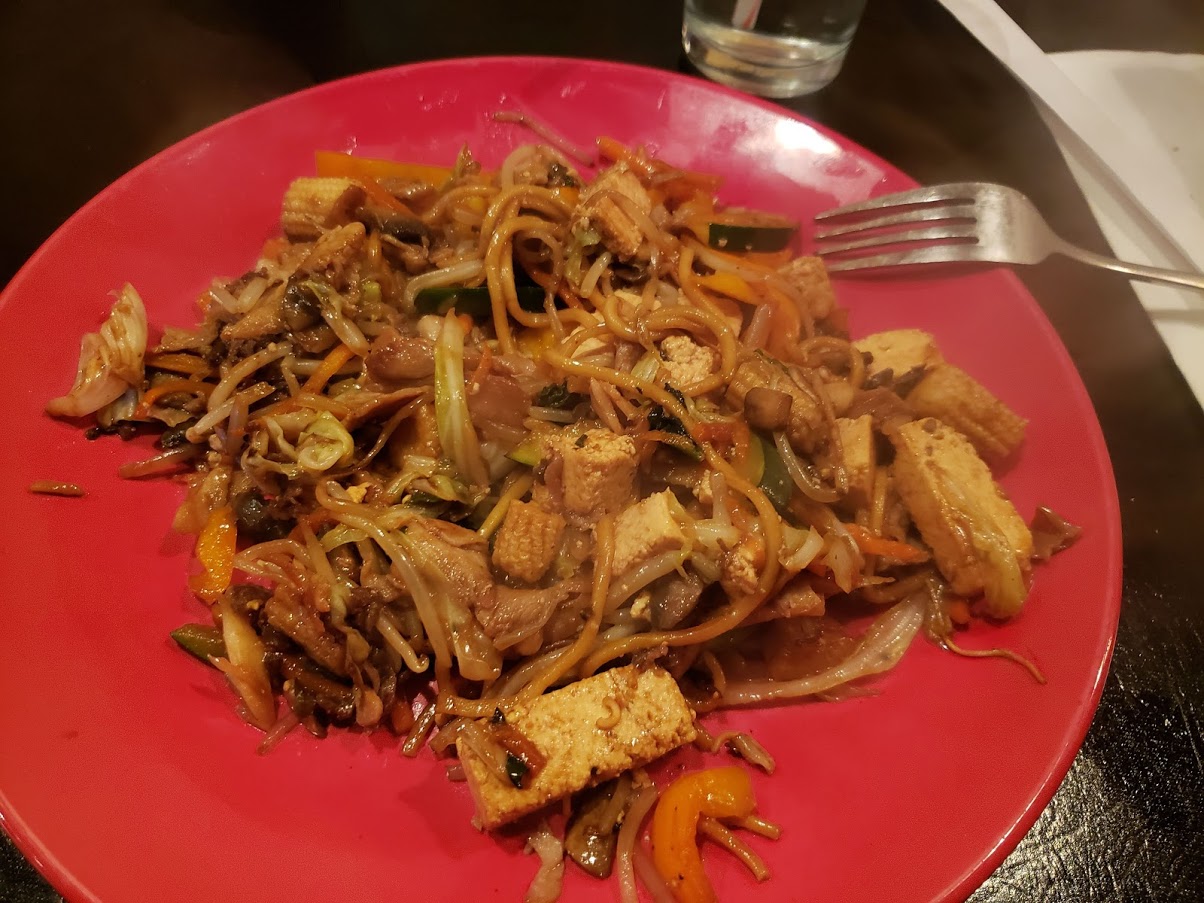 Here is my creation! I found that there was enough flavour, but the tofu was bland since it didn't have time to fully soak up the sauce yet. I enjoyed it but I found myself thirsty and a bit sleepy after, which means they probably have msg in the sauce.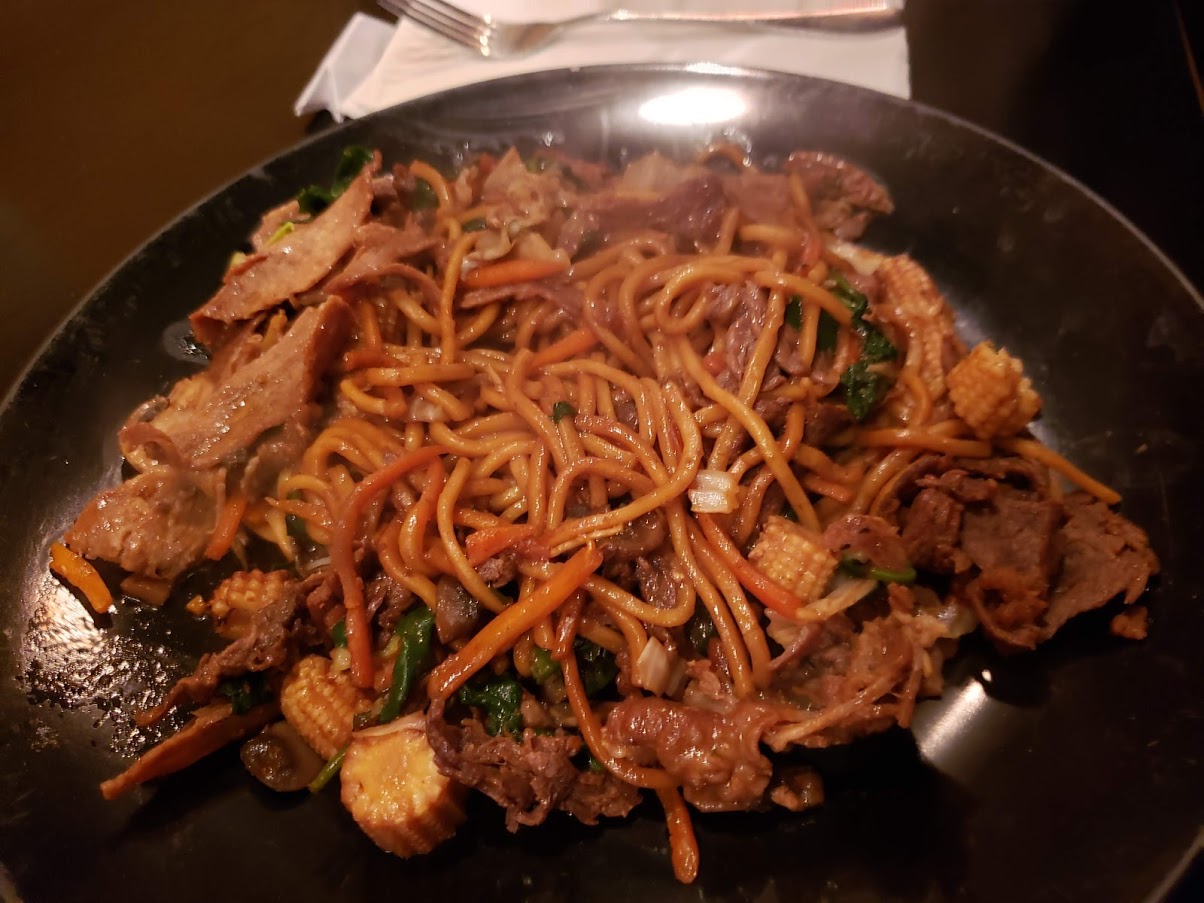 Here are the other creations. I don't remember who's dish was who's, but we all enjoyed the meal.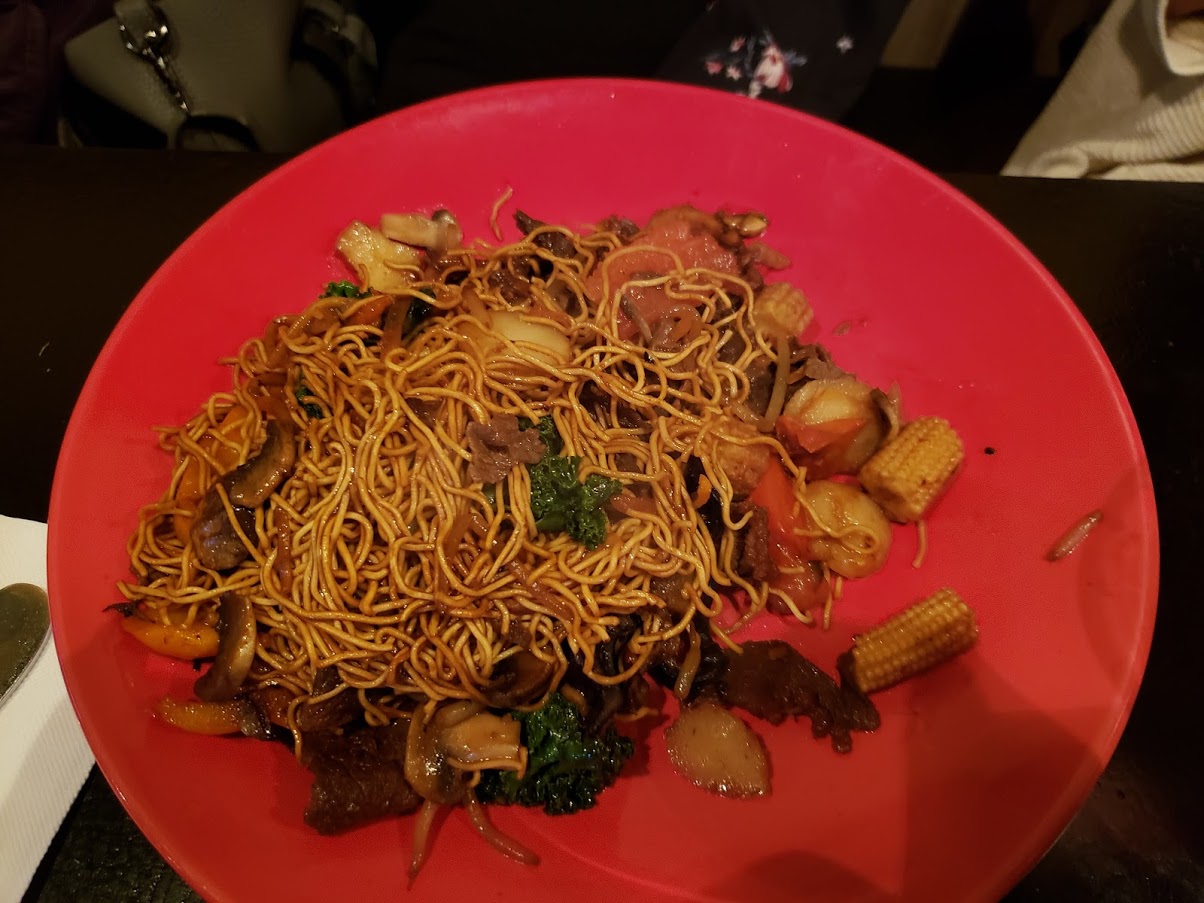 Overall, Mongo Bongo was a good value and I liked how you could pick what you wanted.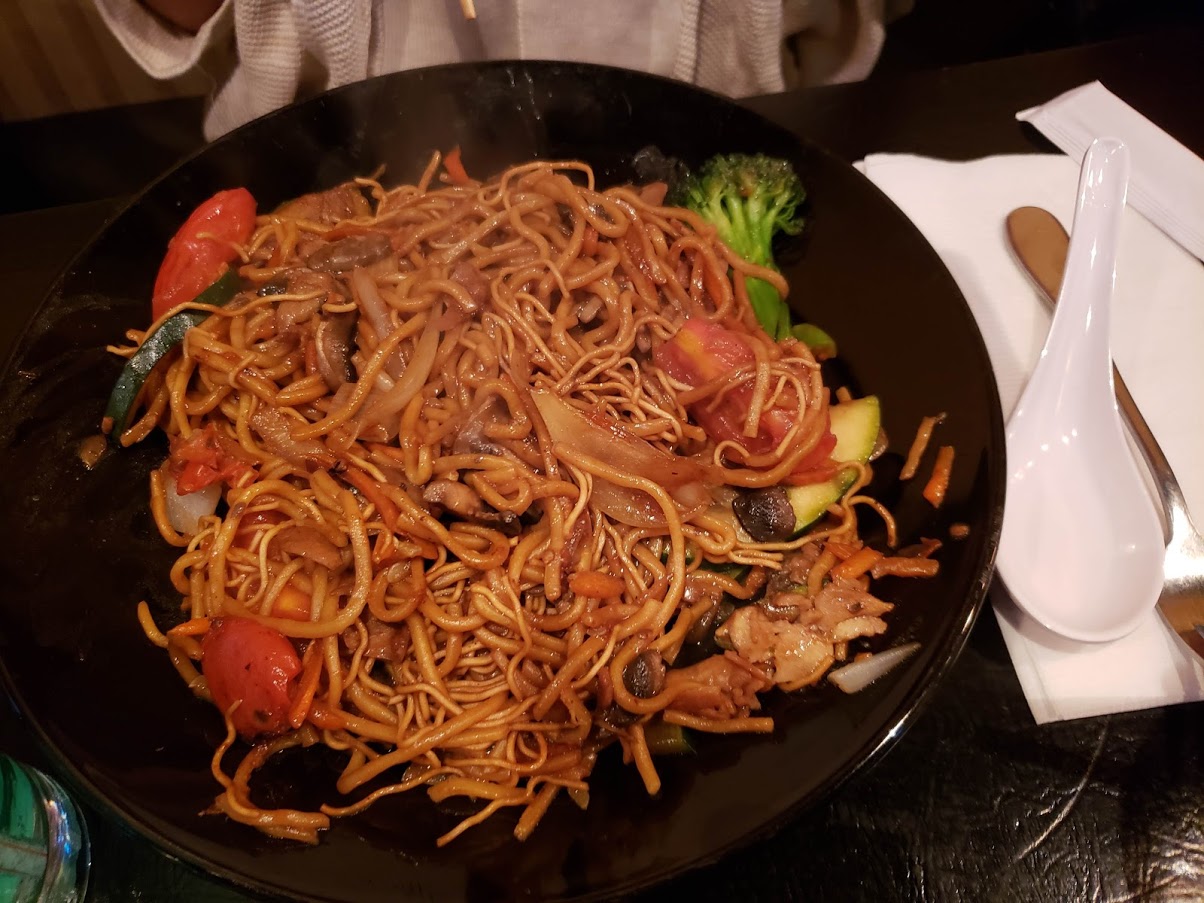 I also liked how they didn't use any oil on the grill, but the noodles were so oily that was probably why it wasn't needed. But I found myself thirsty and sleepy afterwards.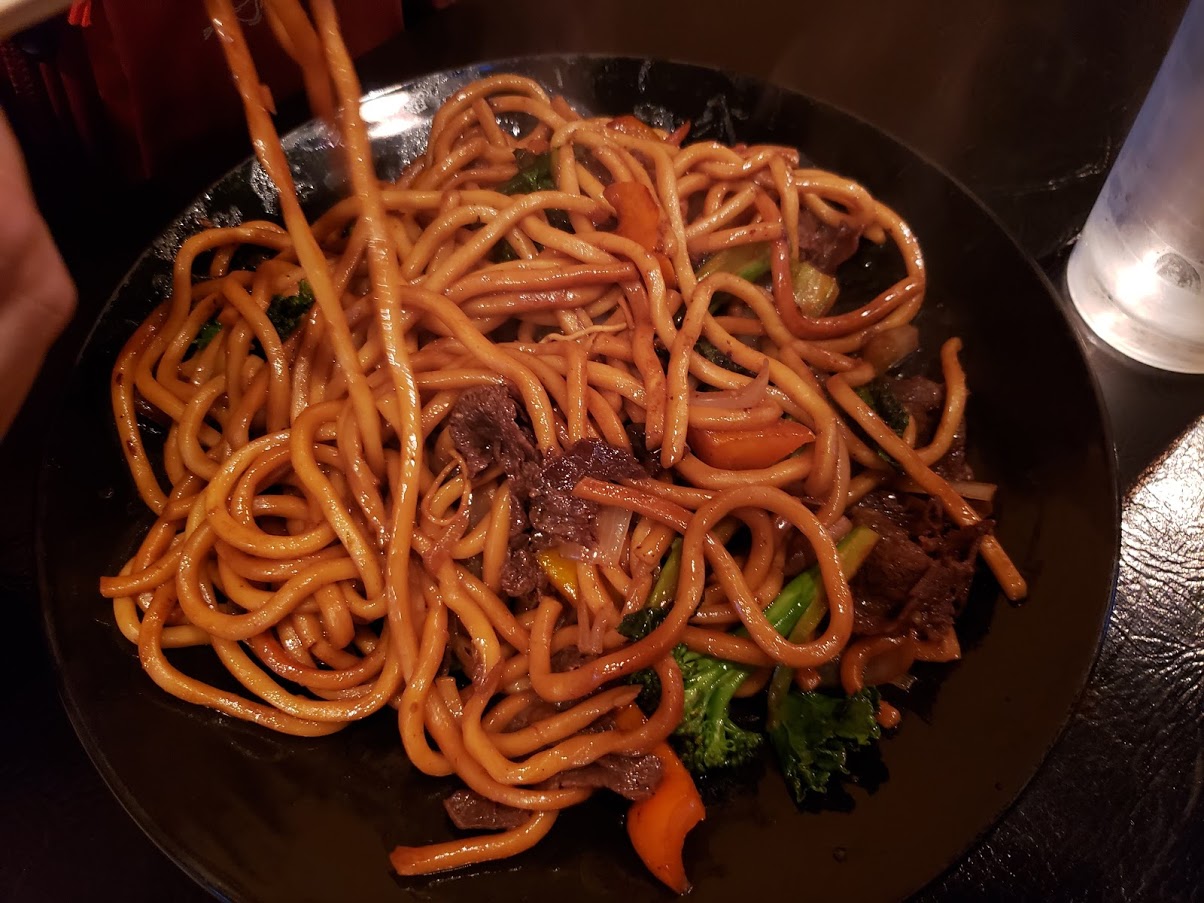 I wouldn't mind coming back if I was in the area, but it wouldn't be a place that I drive across town for.