I really enjoy eating Vietnamese food – it is delicious, cheap, and filling! One night, I was feeling like trying a place that we haven't gone to and trying out other Vietnamese dishes that weren't a pho or lemongrass dish. After some Yelping, we came up with Mui Ngo Gai because they had a big menu offering different types of Vietnamese food that we don't usually order, and a high rating online!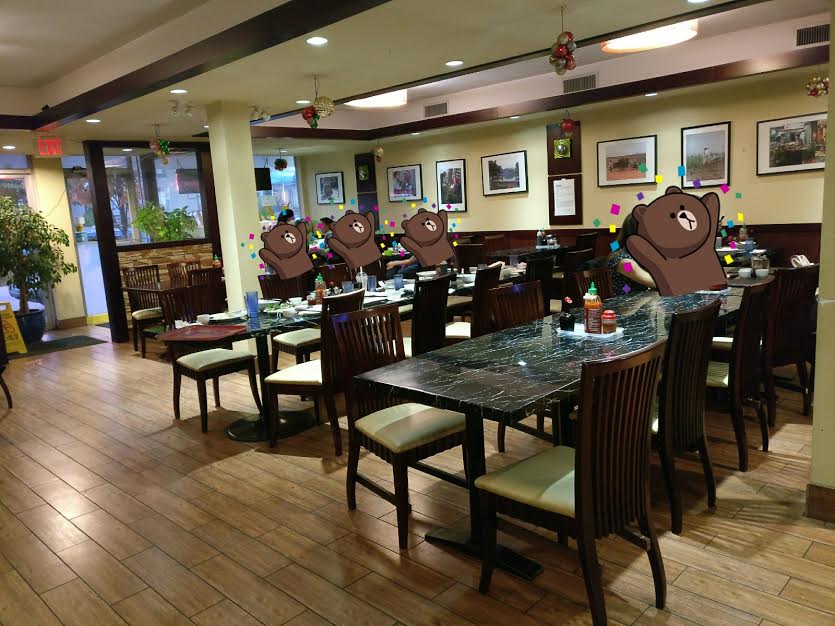 Mui Ngo Gai is located on Kingsway and Victoria, where there is a plethora of Vietnamese establishments. There was easy street parking outside and along the small streets, and they also have a small parking lot that could probably fit about 3-4 cars in the back.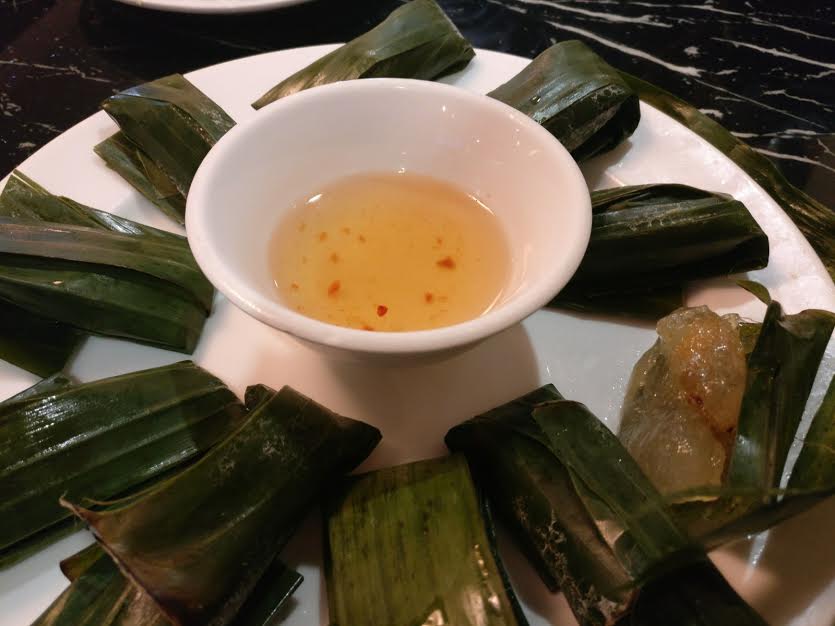 Steamed pork and shrimp tapioca dumpling: I was in the mood to try something new, so I ordered this! Well, it backfired on me because it wasn't what I was expecting. It came with tiny dried shrimp and a very small amount pork. The texture of the tapioca was very sticky and goopy too. I ended up only eating one, and packing up the rest for my parents. No regrets ordering it though, I wanted to try something different!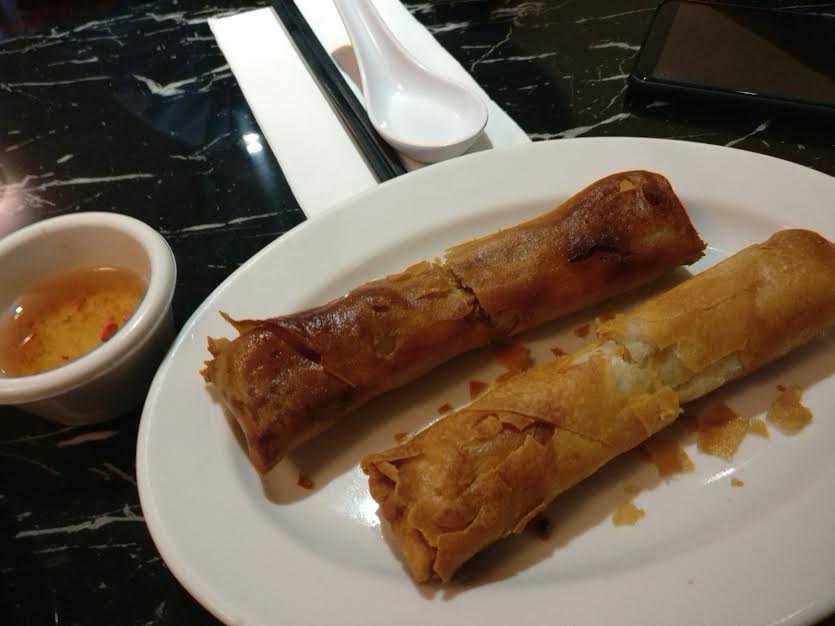 Spring rolls: The boyfriend ordered his usual spring rolls to go with his pho. They were served differently than what we were used to, in that they use the smooth spring roll skin instead of the rough skin. Taste wise inside, they were delicious and had a decent amount of filling inside!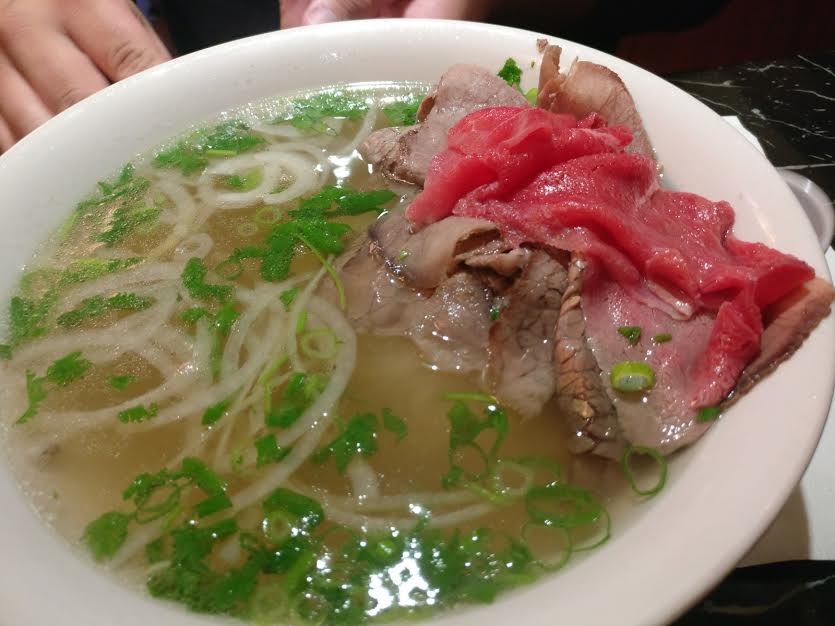 Rare beef and flank pho, large: The boyfriend was quite satisfied with his pho! He marveled at the quality of the beef flank and rare beef. It was a comforting bowl of noodles which filled him up.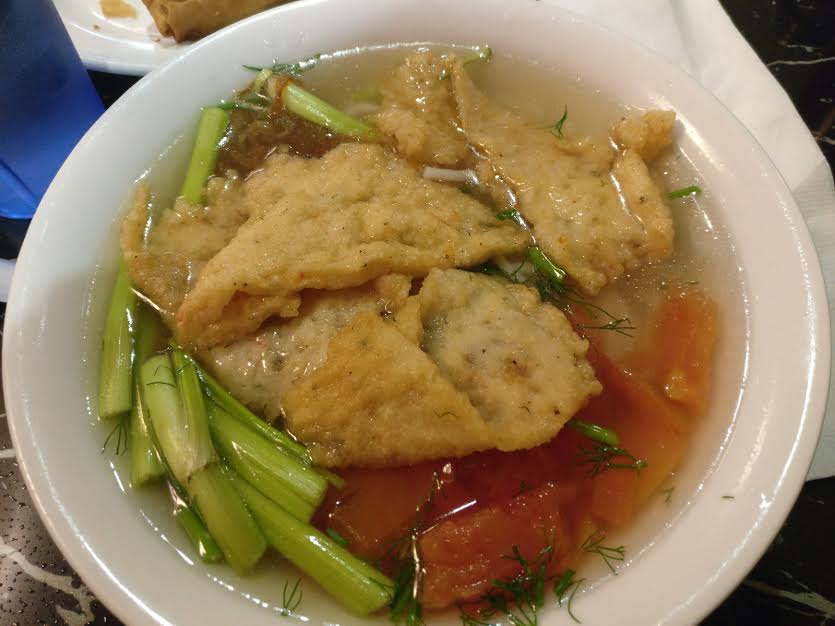 Crispy prawn & fish patty soup: Continuing my adventurous streak that night, I ordered a bowl of noodles that I haven't had before! For those who haven't had this before, I would best describe it as large flat pieces of fish cake with some prawn. I found it delicious because I love my seafood!
Soup wise, the broth was light and had a hint of tomato and sweetness. The fresh dill was a nice addition to the soup and gave it more dimension. It was also my first time having Vietnamese water celery, which I would describe was a thinner version of regular celery.
All in all, our meal at Mui Ngo Gai was tasty and left us satisfied. The service was quick and friendly as well. I would love to try more Vietnamese places in the Kingsway/Victoria area as there seems to be a lot!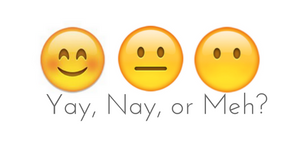 Yay!