Myst has been one of my go-to restaurants if I am craving Taiwanese food for the past year. The boyfriend and I come here often, I would say at least once every 1-2 months? Since my first post, we have tried many other dishes and brought my mom here, so I thought I would do a revisit post for other dishes we have tried.
The menu at Myst is pretty big, spanning many pages! If you're a fan of Taiwanese/Chinese/Hong Kong style food, there is definitely something for your appetite.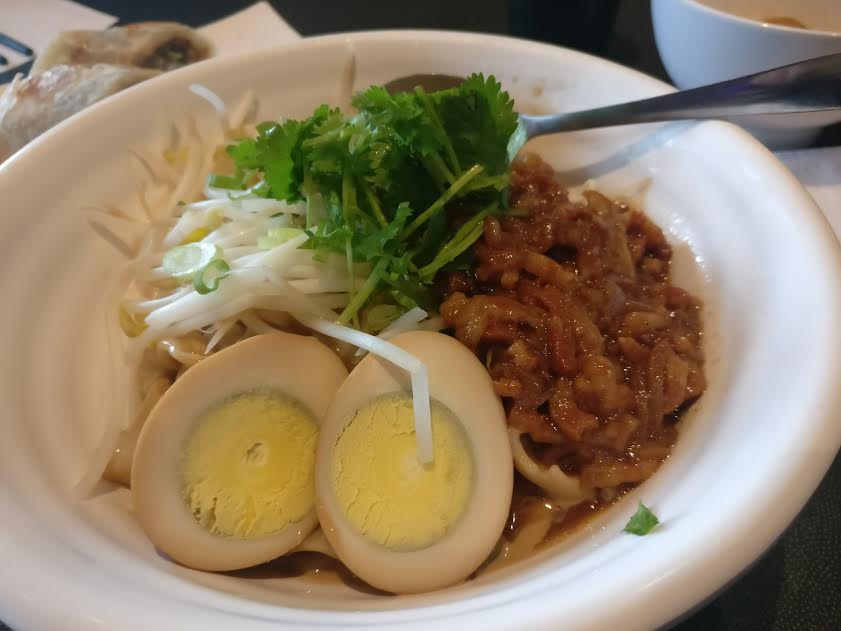 Sesame Pork Sauce With Noodle: After looking at their sprawling menu, my mom narrowed it down to this dish with thick noodle. It was not a soup based noodle, but rather a saucy sesame noodle dish. It isn't something that we would normally order, but she enjoyed it nonetheless.
The sesame sauce was quite delicious, as was the minced pork. The portion was very filling too.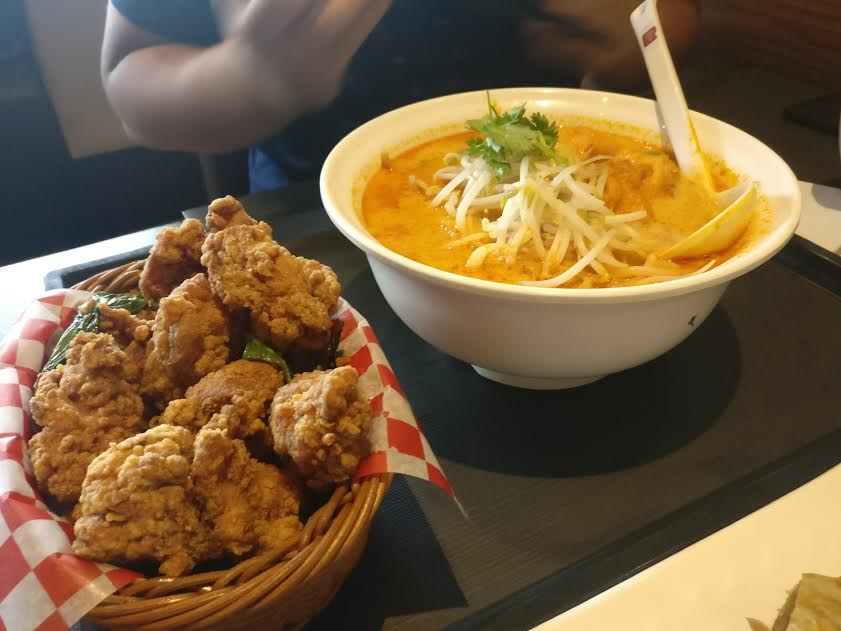 Plain laksa noodle with Taiwanese peppery chicken: Although the boyfriend ordered the fried chicken during our first visit, he liked it so much that he ordered it again! This time, he tried the laksa noodle soup, which he enjoyed.
It was a rich broth bursting with flavour. I had a sip of it and I could definitely taste hints of garlic in there. There wasn't much meat in it which is probably why they called it the 'plain' laksa noodle. But the big portion of delicious, fresh, crunchy Taiwanese chicken nuggets made up for it.
The price point of these noodles was about the same as my mom's, making this one the better value!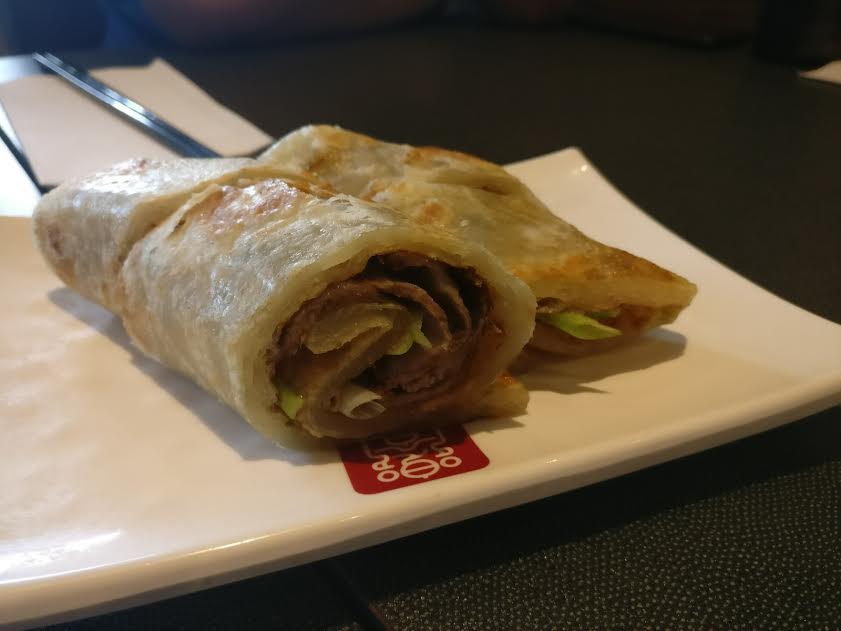 Beef roll: We were all curious as to how the beef roll tasted here, but unfortunately we were disappointed with it. The dough was a bit too thick for our liking.
Also, there wasn't enough sauce so it was quite dry. There could have been more beef inside too. The only good thing about this was the fresh green onion.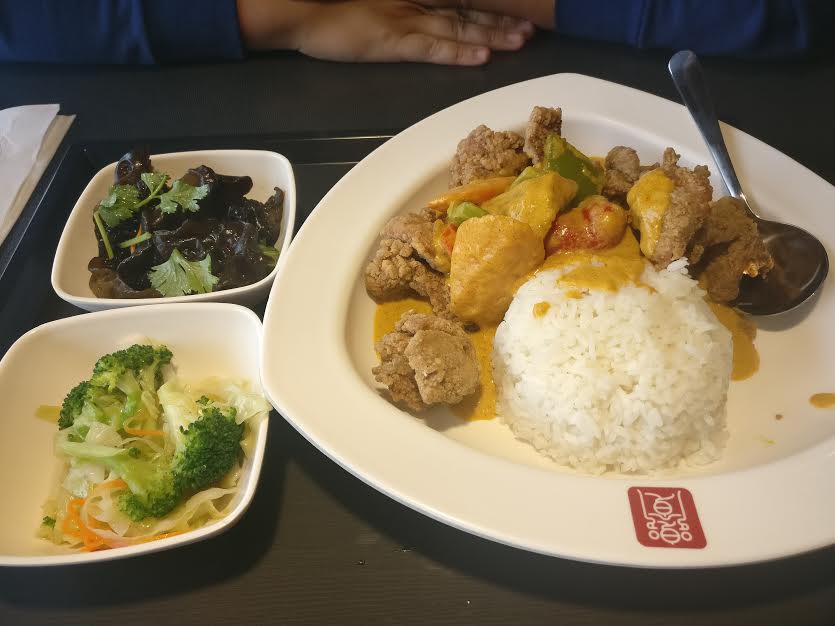 Chicken nuggets with red curry: Another dish we tried was the curry. We weren't sure what to expect, but we were actually pleasantly surprised with the taste. The curry was fragrant and creamy. The combination of curry and chicken nuggets was something we haven't had before, but both tasted well.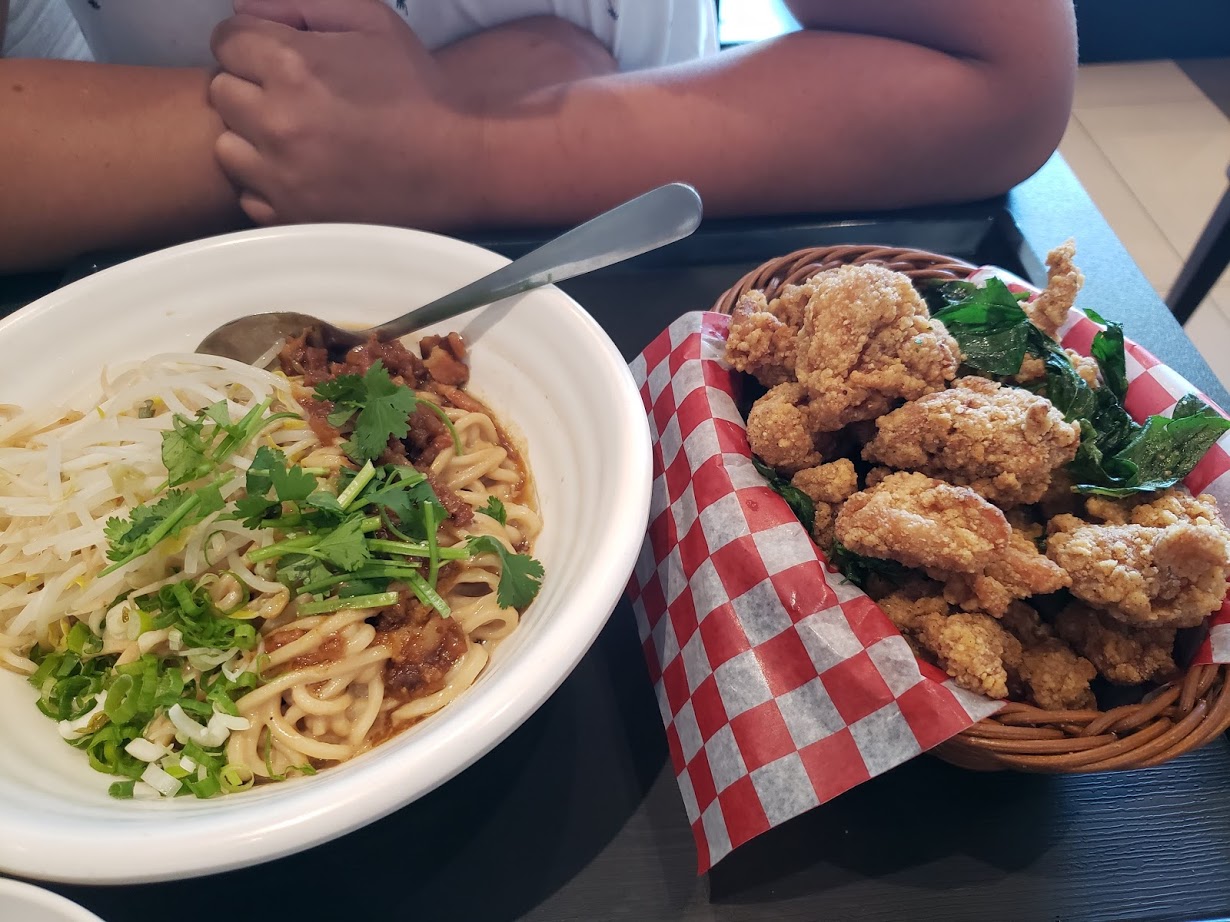 Sesame pork sauce noodles with chicken nuggets: The boyfriend went with a combo where you pick your noodles and side dish. Since the noodles were covered with sesame sauce, it was quite filling! There was a very generous portion of piping hot, juicy Taiwanese chicken nuggets.
Wonton soup with noodles: I wasn't feeling like my usual Taiwanese beef noodles that day, but still wanted some sort of noodle soup. The broth was quite clear and tasteless, which was disappointing. It was also very oily… so I was not that impressed with their soup.
However, the wontons were delicious. They had that homemade feel and taste to it. There was a lot of pork and chopped veggies inside. I found them quite comforting and I wouldn't mind getting them again even though the soup was not good.
Green onion sauce noodles with deep fried nuggets: On our most recent visit, the boyfriend decided to try the green onion sauce. It came with a generous amount of pan fried green onions, which were very fragrant. The sauce was similar to soya sauce which you stir with the noodles, as opposed to noodle soup. He found it alright, not his first choice.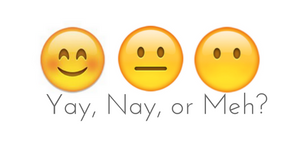 Yay!