It was one of those nights where the fiance and I wanted to go out for dinner, but had no idea where. After an indecisive hour of debating and browsing, we stumbled across Nabebugyo.
Both of us were in the mood for hot pot so we decided to check this place out!
Nabebugyo is located on Cambie and 16th. I've driven past this restaurant many times throughout the years and have always wondered if it was good or not.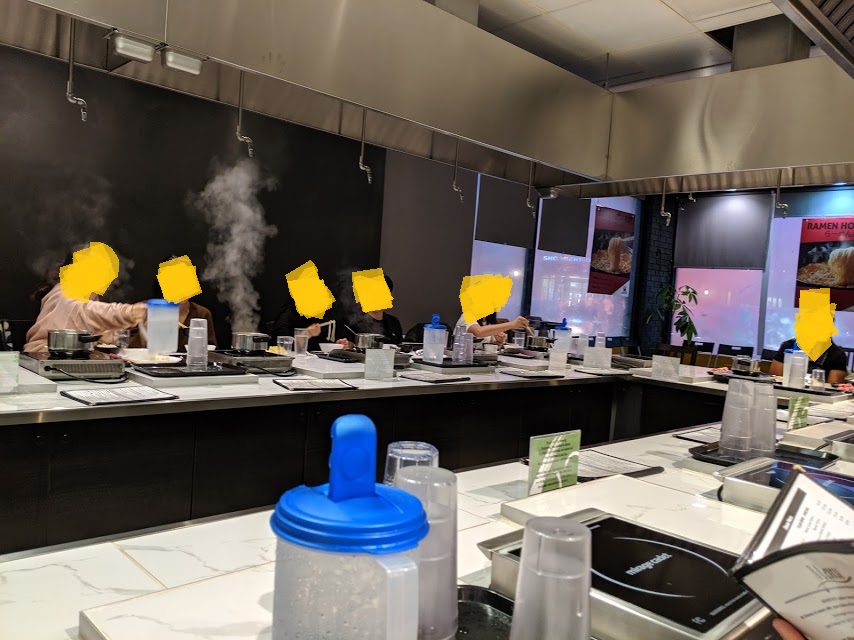 Nabebugyo specializes in individualized Japanese hot pot, otherwise known as shabu shabu. They only serve hot pot here – no sushi, sashimi, etc.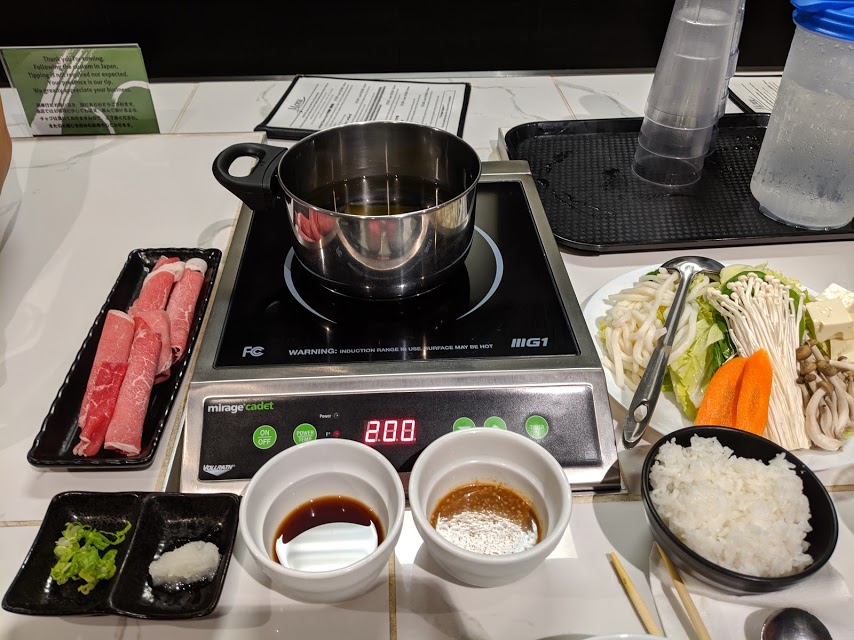 Shabu shabu: I decided to go with the traditional broth. My hot pot came with beef, mushrooms, cabbage, tofu, udon, and rice. I was told by the waitress that the broth would be plain, and asked if it was okay. I said yes but didn't realize exactly -how- plain it would be.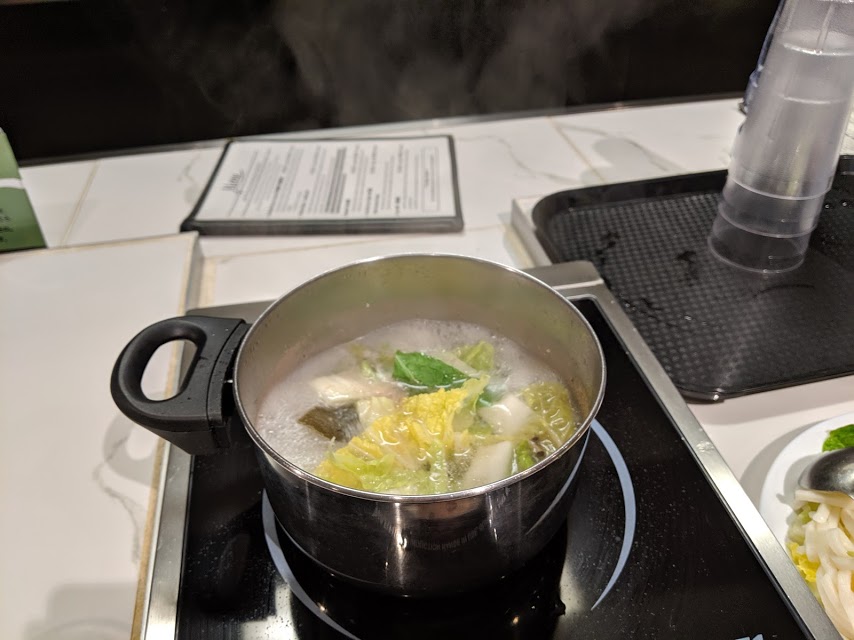 The 'broth' was just boiled water with a piece of kelp inside. On the menu, it said the kelp was supposed to give the water a slight umami flavour. This was not the case though… It just tasted like boiled water.
To give it more flavour, I tried to cook all the rare beef first. That didn't really help. The fiance ended up giving me some of his broth which was a lot better. It also came with ponzu and sesame sauce which gave it more flavour.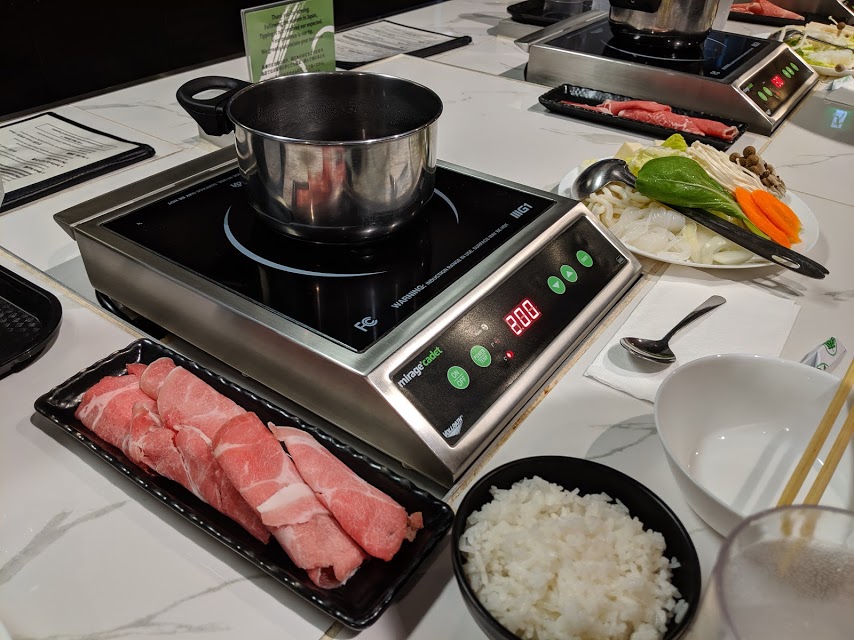 Sukiyaki hot pot: The fiance made a better choice than I did with the sukiyaki hot pot. His broth actually had flavour and wasn't just water. It was a sweetened soy sauce broth which was yummy.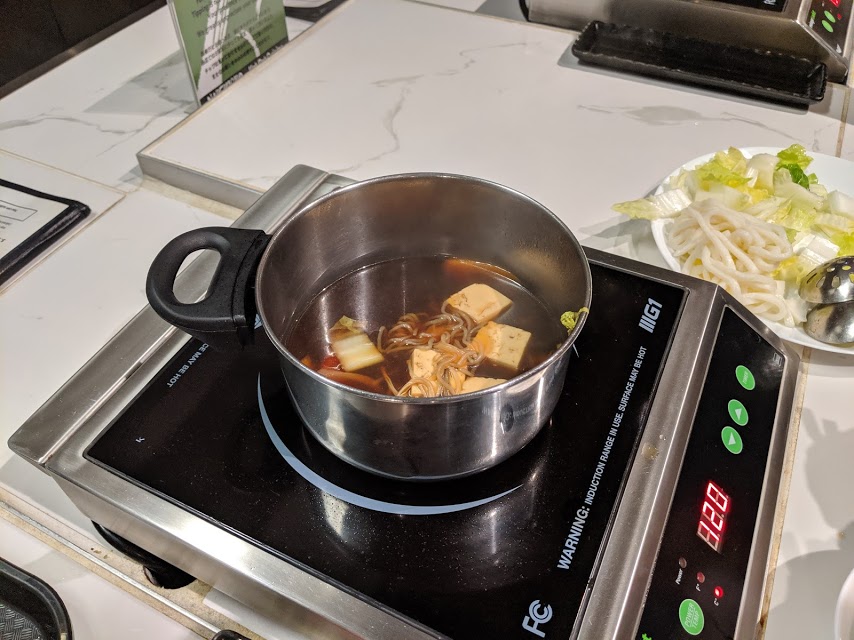 His ingredients were the same as mine, but he opted for pork slices instead of beef. He had no complaints about his hot pot.
Ice cream: At dinner time, they offer free ice cream. It was your standard ice cream, nothing special but nice to enjoy. Since I currently can't have dairy, the fiance happily enjoyed both.
Overall, Nabebugyo was alright. Nothing extremely delicious, but not bad either. The portion was good, but I definitely ordered the wrong broth. It was way too clear for my liking.
But Japanese food is quite clear and healthy, and the waitress did ask if it was okay, so I have no one to blame but myself. I wouldn't mind coming back, except I would order a different broth next time.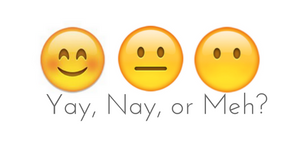 Yay!