When our usual sushi delivery restaurant was closed for the holidays, the boyfriend and I came across Naruto Sushi and decided to give it a try. They offered free delivery over $20, which is always a plus.
The dishes we ordered were pretty decent, so for our next catchup, I suggested this place to Avocado because it was a convenient meeting location for the both of us.
Naruto Sushi is a pretty small restaurant along Commercial Drive. They were quite popular for takeout. During our dinner, we saw a constant, steady flow of customers picking up orders.
Parking is pretty hard on this side of Commercial and I'm not really sure where you would find parking!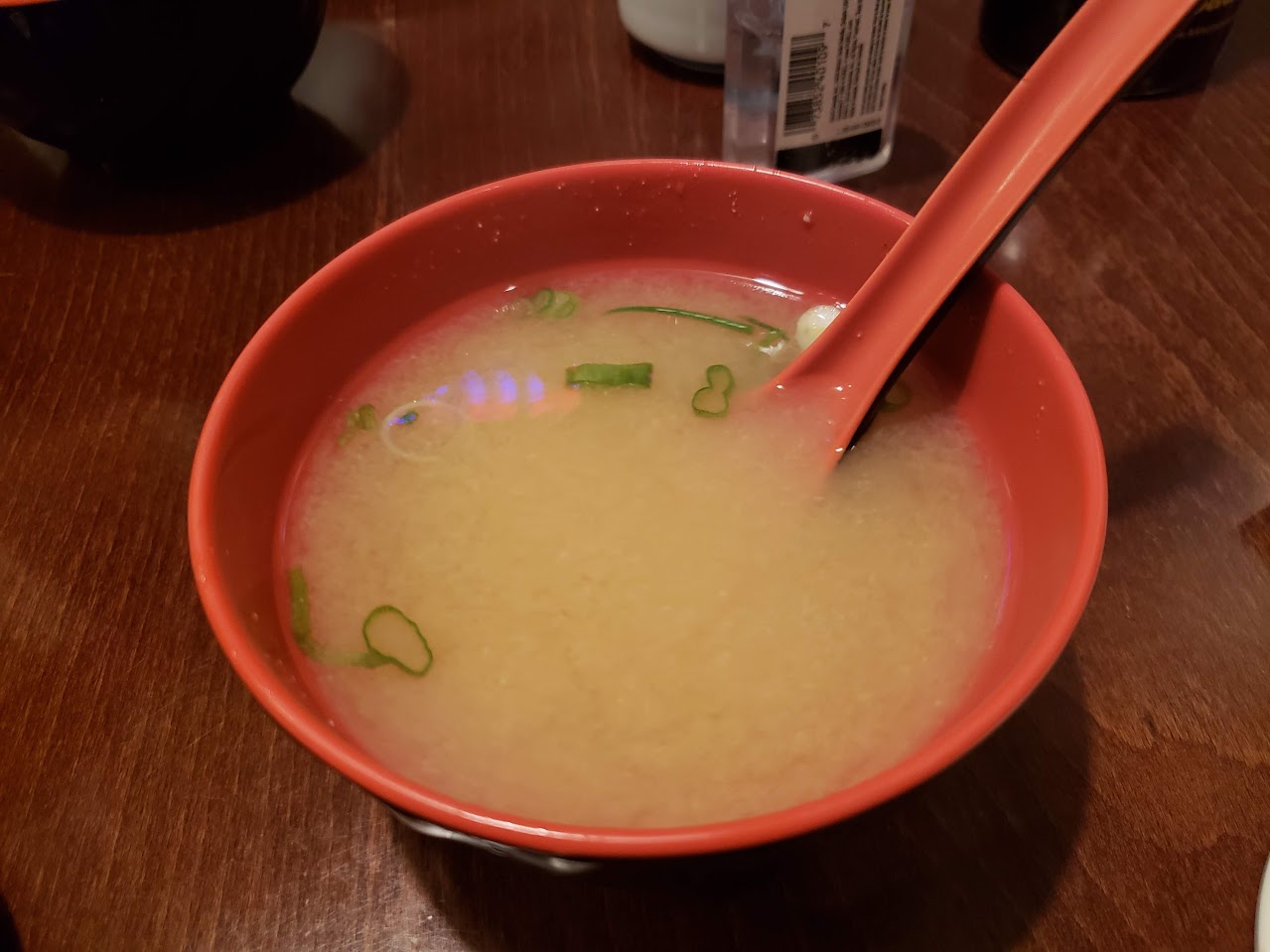 Free miso soup: Our roll combo came with a miso soup. Despite telling the waitress that we were sharing, she didn't give us an extra bowl or spoon… but when we asked, she came back with another free miso soup so that was nice!
No complaints about the miso soup. It was pretty standard, with a bit more tofu and seaweed on the bottom than I would expect from a free soup.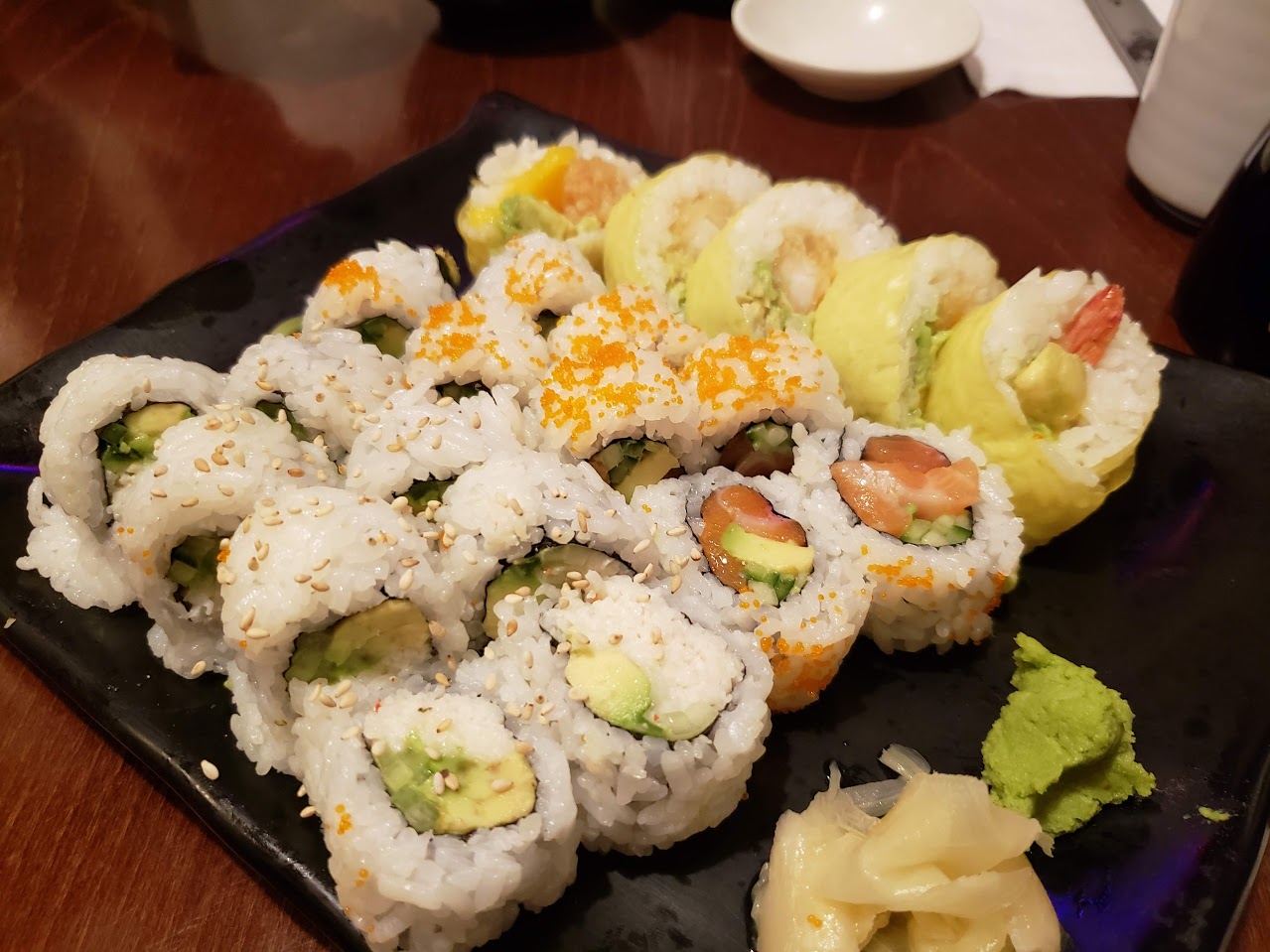 Roll combo: We shared a roll combo which came with california roll, Tokyo roll, and sunshine roll.
California roll: The California roll was pretty decent, no complaints about it. Avocado was nice and ripe!
Tokyo roll: The 'Tokyo' roll was basically just a salmon avocado roll. It was decent with a generous filling of sashimi, but we thought it would be a bit more special, I guess?
Sunshine roll: The sunshine roll came with shrimp tempura, mango, avocado wrapped in soy paper. It sounded more delicious on the menu. Basically a dynamite roll with soy paper because there was only a teeny bit of mango in it that you couldn't really taste.
On the menu, it said that it came with prawn and did not mention it was actually tempura. If I had known it was tempura, I wouldn't have ordered it because my stomach reacts badly to fried foods so I was a bit disappointed. Because of that, I only had one piece.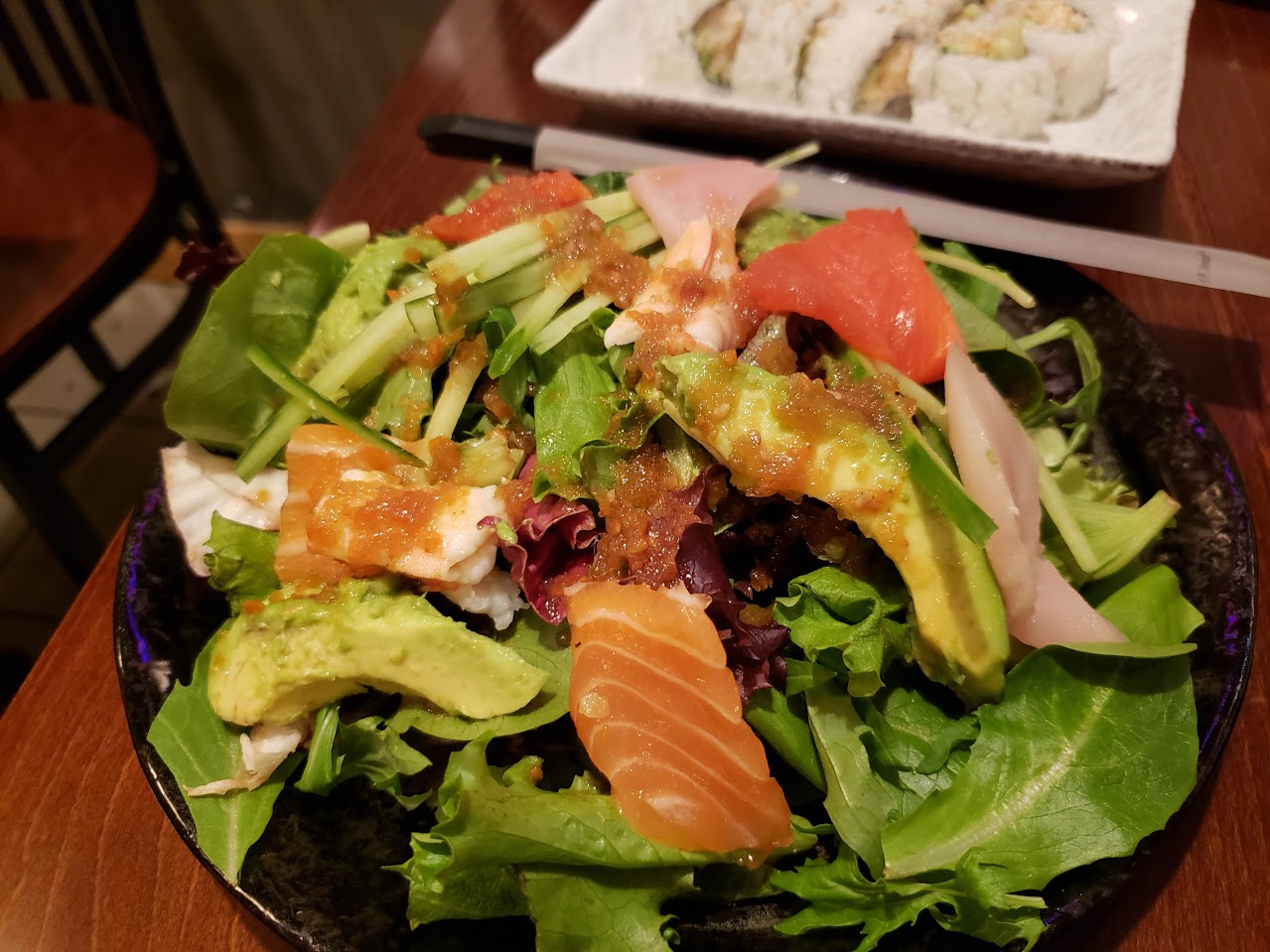 Sashimi salad: This was my favourite dish of the night. The veggies were all fresh and crunchy. I really liked the sauce they used, which was like a ginger-garlic-miso sauce?
In addition, there were a few pieces of ripe avocado. Underneath the greens, there were also a bit more sashimi pieces.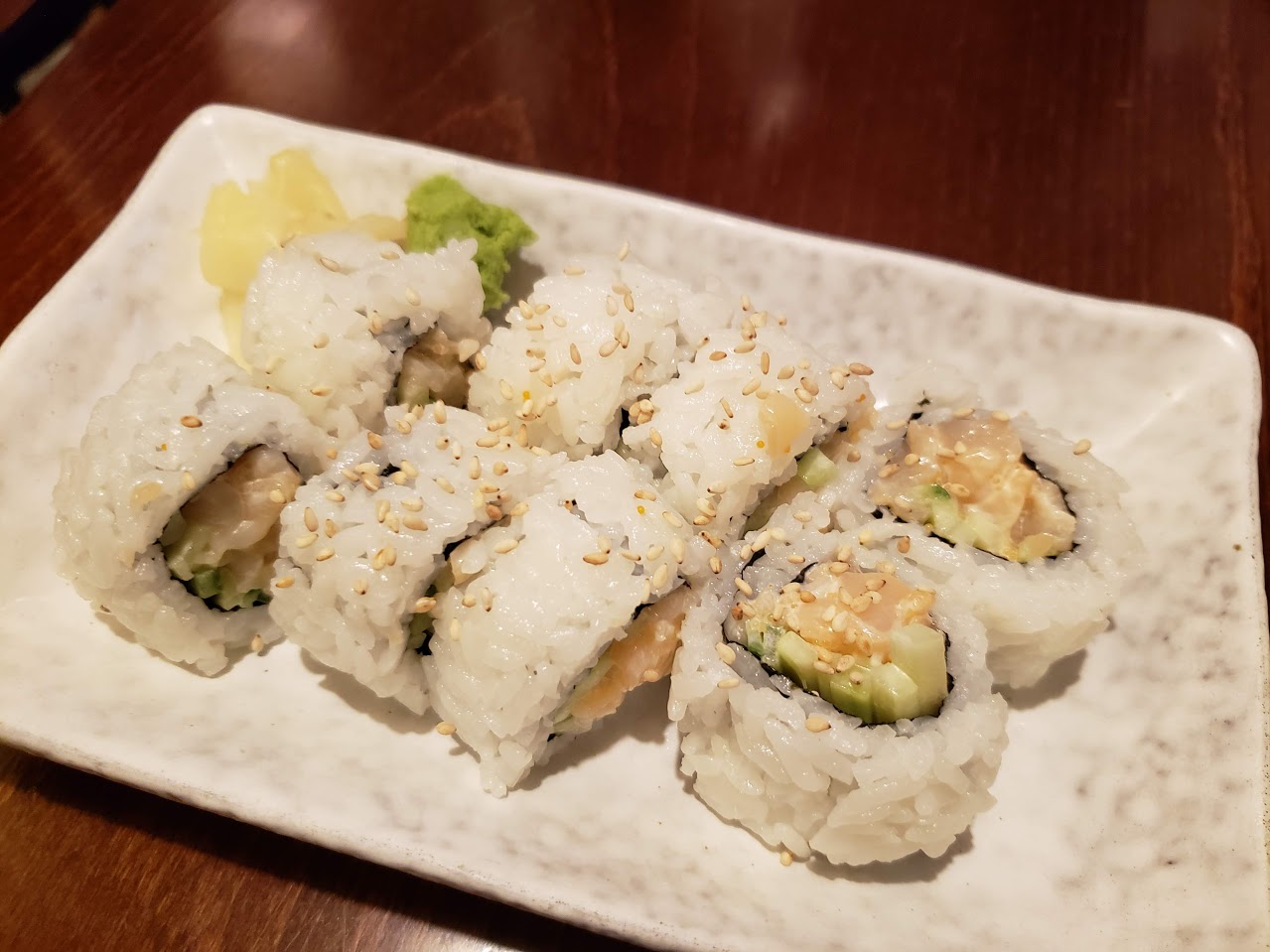 Chopped scallop roll: The chopped scallop roll was pretty decent too, no complaints about it. There was a decent amount of scallop inside.
Overall, our dinner at Naruto was not bad. The rolls were decent and had a good amount of filling, although I wish they would have been more specific in their menu for those with dietary restrictions.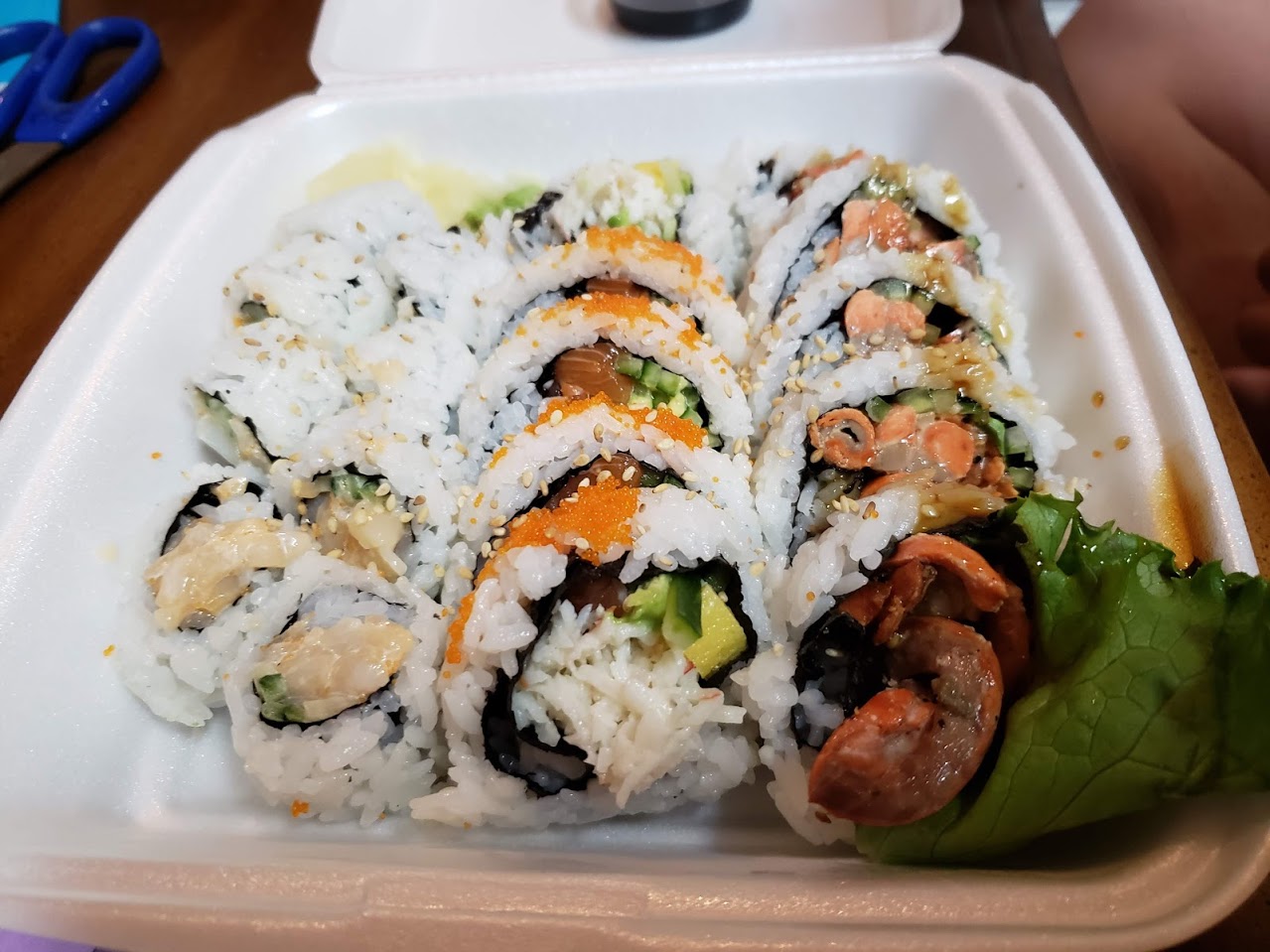 Here is a photo of delivery that the boyfriend and I got a couple weeks before my restaurant visit! He was really impressed that the BC Roll actually came with salmon meat, as opposed to just salmon skin.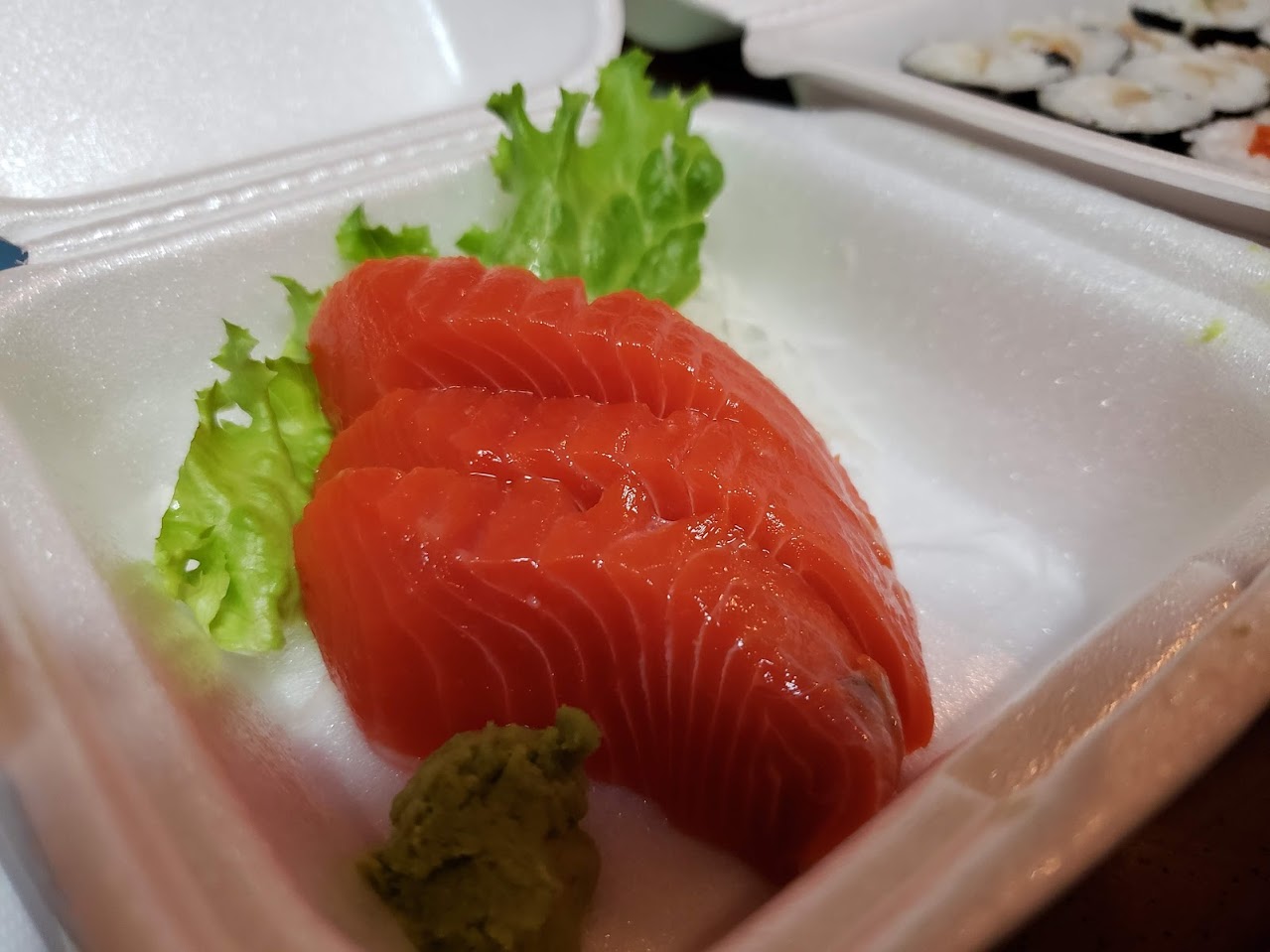 Mmmm, that wild salsmon sashimi. Look at that glisten! This was delicious.
I would probably only order delivery again, because we found the service here to be quite slow and borderline rude despite it not being super busy. I enjoyed delivery more than the dine-in experience.