Happy holidays everyone! Blogging has fell on the back burner lately. Things have been busy for me, and when I do have some time, I spend it reading instead of writing. I started reading a lot this year ever since I received an e-reader last year. I was shocked when I reached 100 books a couple of weeks ago. I haven't read this much since I was a teenager.

If you're into reading, check out my reviews on GoodReads or my Instagram stories! I read thrillers, rom-coms, mystery, horror, young adult, historical fiction, and memoirs.
———
Anyway, back in September, I met up with Pepperoni for sushi. She had recently been to Ogenki Sushi and enjoyed it. I've passed by Ogenki Sushi many times but haven't went before.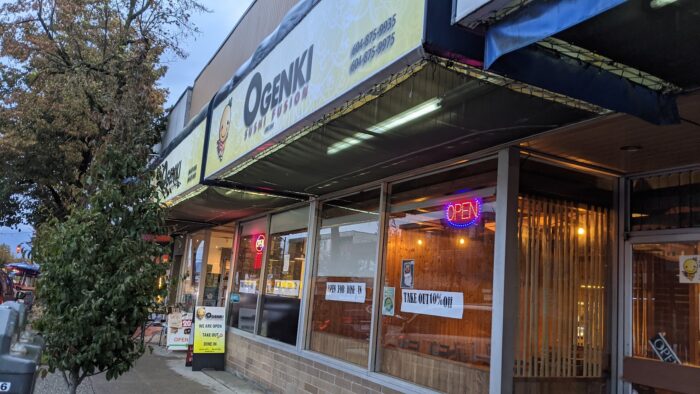 The restaurant was barren and quiet when we went on a weekday evening. I also remember it being cold inside. The space is divided into two rooms with a wall in between. We were seated in the second room which was harder to get service.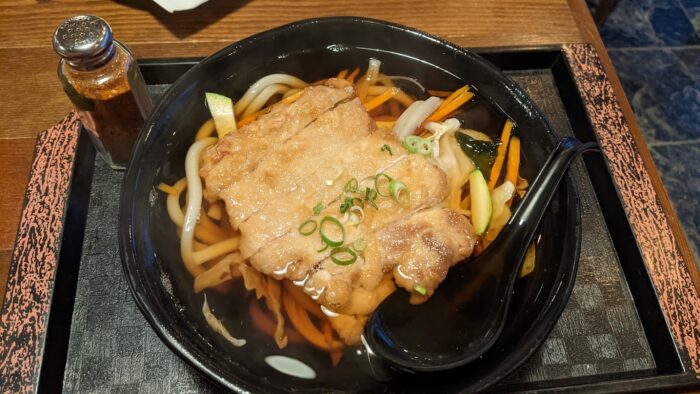 Chicken udon: I was craving something warm and filling that night. The chicken was pan fried which I was not expecting as most Japanese places boil the chicken inside udon. Not that I am complaining though!
The udon was decent and satisfied my udon craving.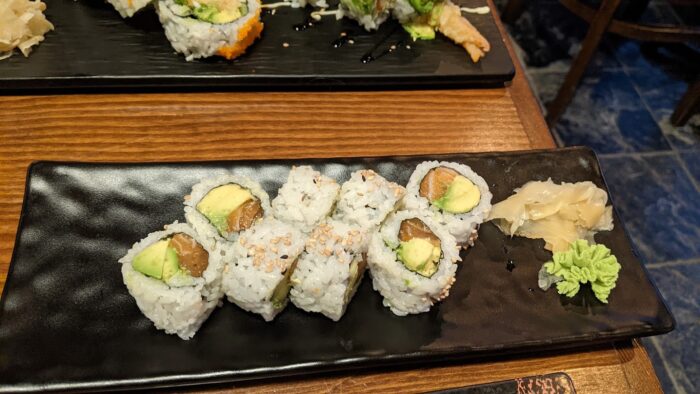 Salmon avocado roll: The salmon avocado roll was delicious! The avocado was perfectly ripe and creamy. An unripe avocado can ruin the roll and I'm glad this wasn't the case!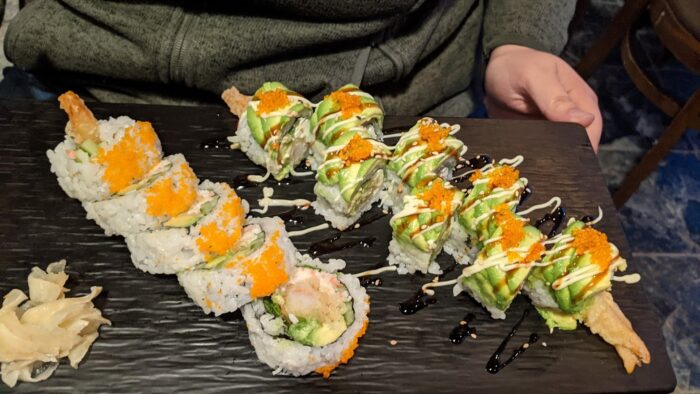 Dynamite roll: Pepperoni loved the dynamite roll last time, and ordered it again. She had no complaints about it.
King roll: This is one of Ogenki's specialty rolls that Pepperoni also loved during her previous visit. The king roll came with prawn tempura, cucumber, and cream cheese inside. It was topped with avocado, unagi sauce, mayo, and tobiko.
Overall, we enjoyed our visit to Ogenki Sushi and I'm glad Pepperoni suggested it! I would be down to come back again.