A couple of years ago when delivery apps were just starting out, the fiance and I ordered Osaka Sushi often. It was our go-to sushi place for delivery and I also wrote a review on it.
Over the past year or more, we stopped ordering from them because they aren't on UberEats or DoorDash, the 2 apps we use most. Skip sent us a coupon and we decided to order Osaka Sushi again for old times sake.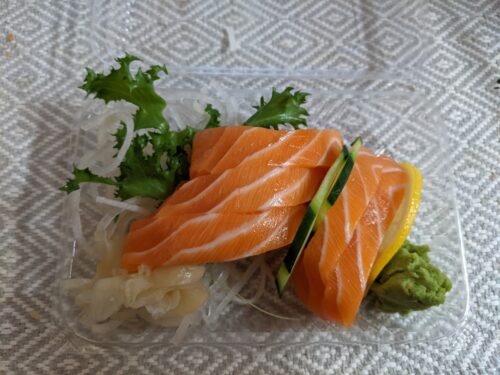 Salmon sashimi: The salmon sashimi was delicious and very fresh. I was craving sashimi that day and I was very satisfied afterwards.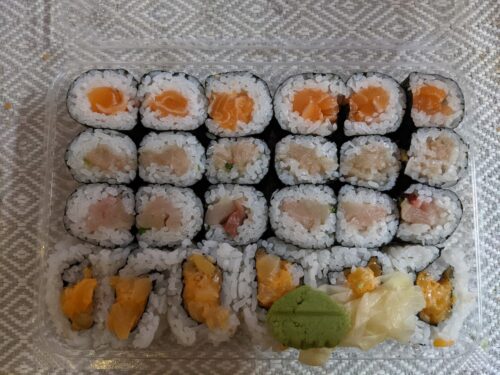 Salmon roll: Just like the sashimi, the salmon in the maki roll was fresh and tasty. No complaints here!
Negitoro roll: The fiance loves his negitoro roll. As usual, the negitoro was fatty and melted in our mouth. There was a good amount of crunchy chopped green onions too.
Negihama roll: The negihama roll was good too. The tuna was fatty and fresh.
Chopped scallop roll: The chopped scallop roll had fresh scallops with a nice snap to it. No complaints here either.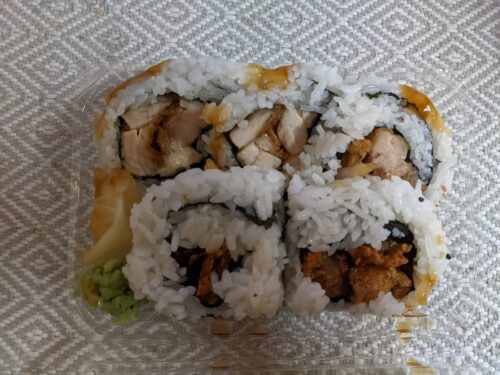 Chicken teriyaki roll: We usually don't order chicken teriyaki roll except for at Osaka Sushi. The chicken teriyaki inside was delicious. It still had some crunch to it despite being delivered. The chicken was marinated well and very flavourful.
Overall, we had a great meal and remembered why we like Osaka Sushi so much. It is pretty under the radar and not as popular as other places in The Heights (Tentatsu, Sushi Uomo, Kilala Sushi, and Hiro Sushi), but it has not disappointed us over the few years.