During one of our board game nights, we decided to order some Panago pizza! It was an easy decision as we all enjoy Panago. Out of Domino's, Pizza Hut, Little Caesar's, Freshslice, Uncle Fatih's – all the cheap, unhealthy greasy pizza joints – I personally think Panago is the best one.
The fiance thinks Pizza Hut is better because they deep fry their dough, but I beg to differ! Which is your favorite?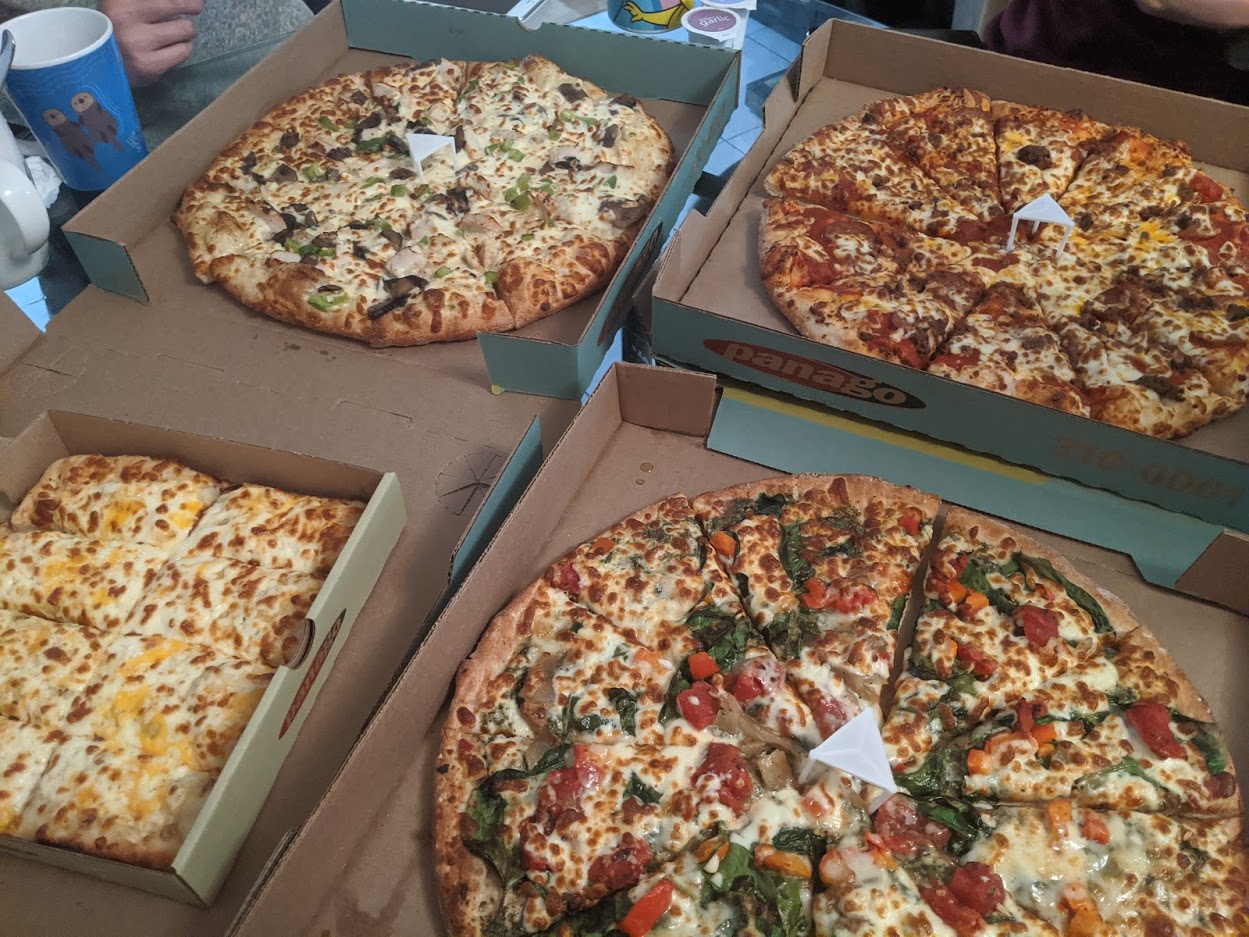 Meat pizza: What is pizza and board games night without a meat pizza? The meat pizza came with Italian sausage, beef, and pepperoni.
It was delicious! I love Panago's pizza dough – so soft, thick and chewy. There was a generous portion of toppings as well.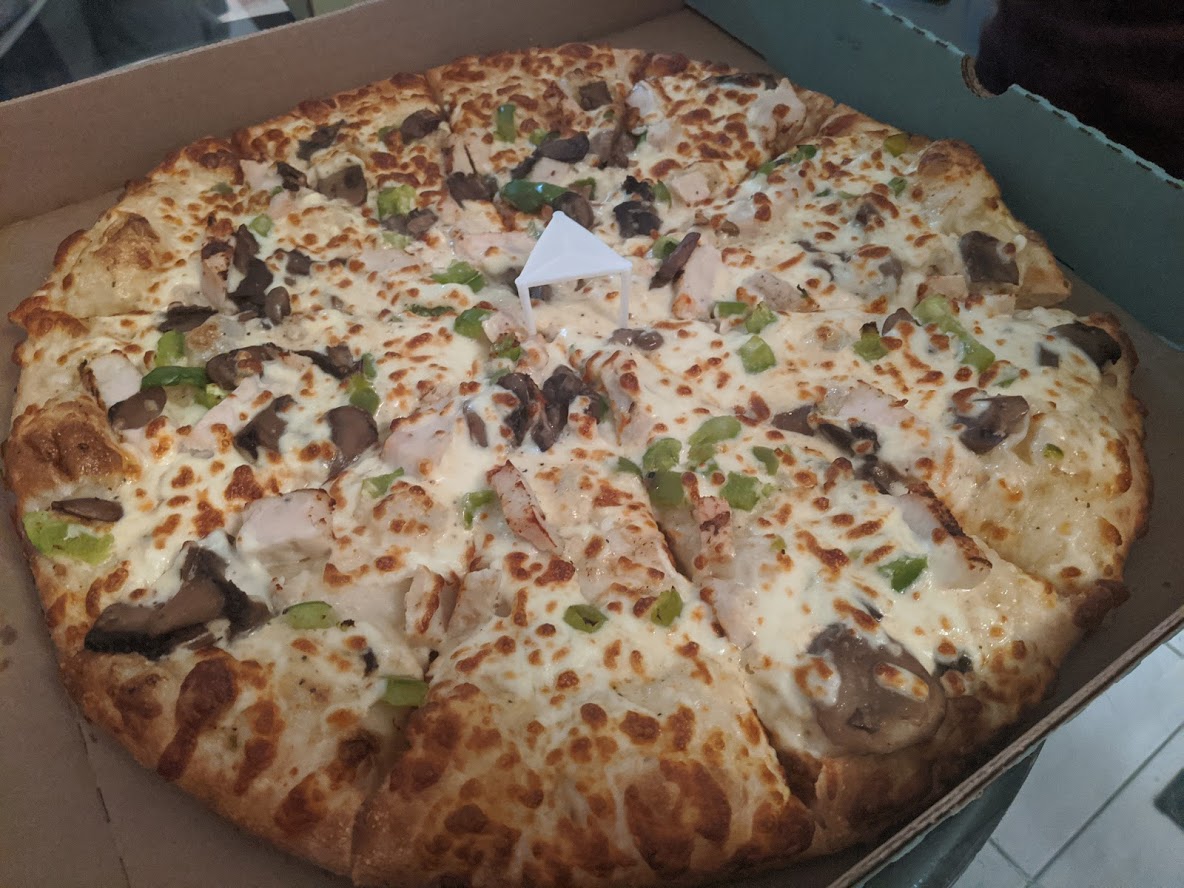 Custom pizza: Hickory ordered a custom pizza, which ended up being my favourite! I'm definitely stealing this recipe from him and ordering it in the future.
The custom pizza came with a jalapeno white sauce, chicken breast, sauteed mushrooms, and mozzarella. The toppings went really well together. None of us could taste the jalapeno, but the sauce was creamy and delicious.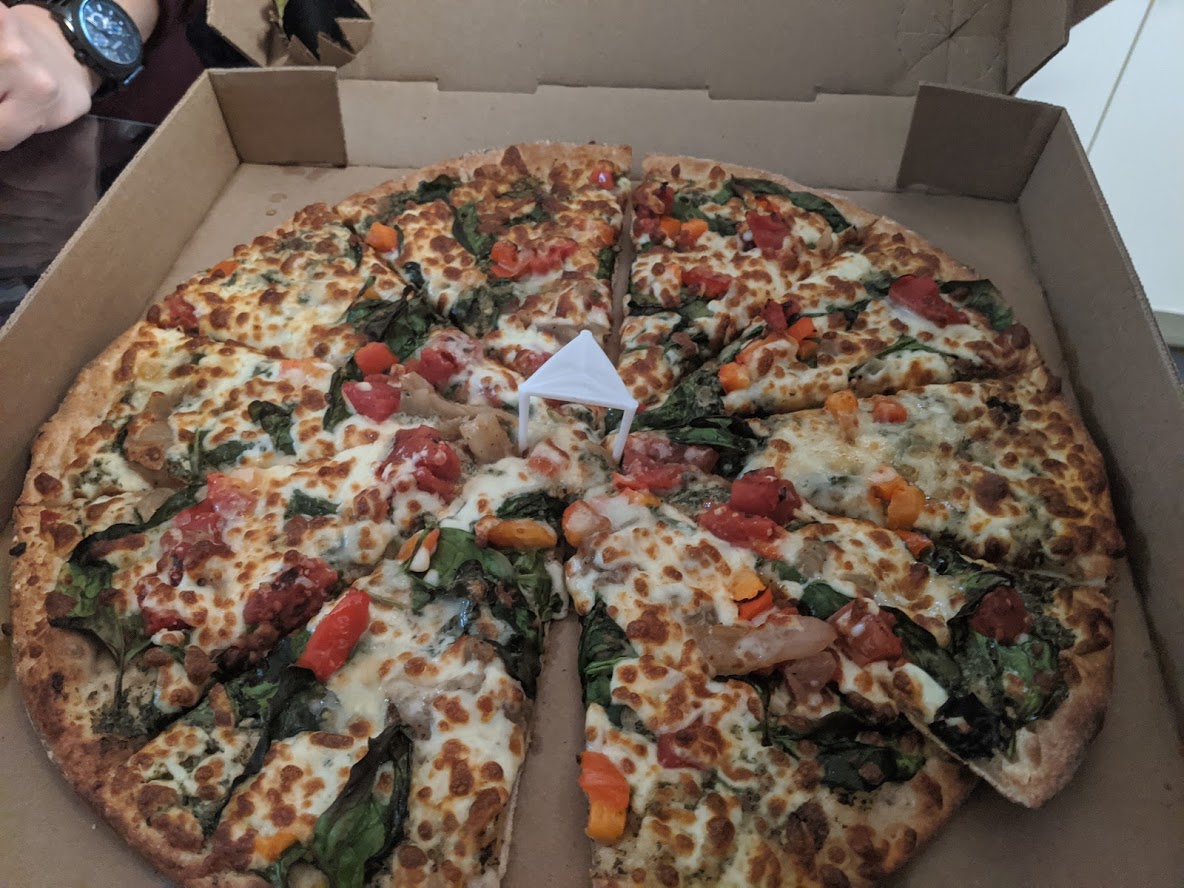 Veggie pizza: To counteract the meat pizzas, Avocado suggested a pesto veggie one which was a good choice. As healthy as pizza can be! We ordered a thin multigrain crust since the other 2 pizzas already had the regular crust.
There was a generous amount of veggies on each slice. I personally prefer regular crust over thin crust, because I like the soft and chewy dough. Thin crust is usually harder. Even so, I didn't mind this pizza and had more than one!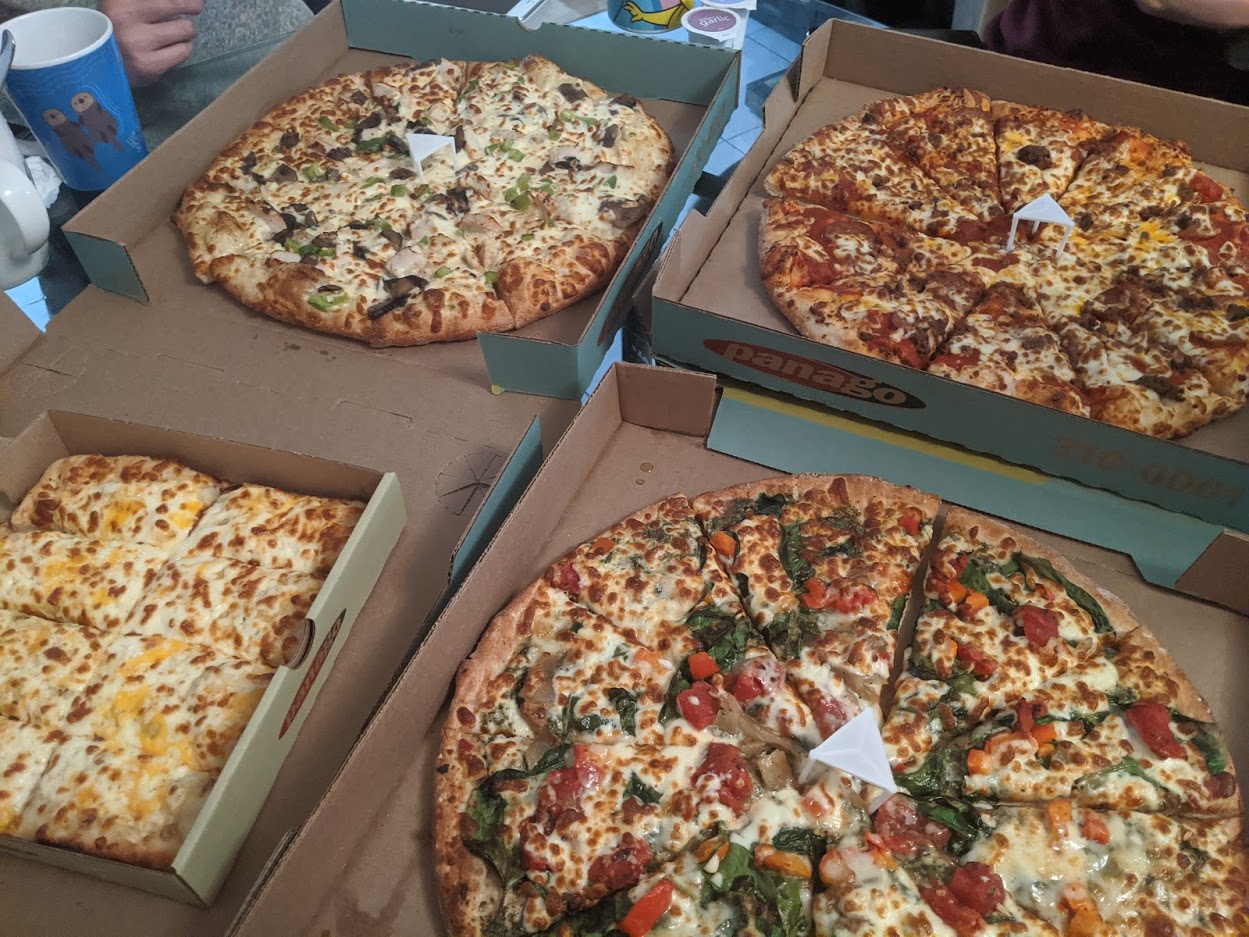 Cheesy bread: I am using the same picture as the first one because I forgot to take a picture of the cheesy bread!
I thought the cheesy bread would be like a cheese pizza. Well, I was wrong because it was better than a cheese pizza! The cheesy bread contained garlic butter, which is just as delicious as it sounds. The dough was so soft and chewy, just like the pizza!
It's been awhile since I had Panago Pizza, and I missed it a lot! A lot of their competitors offer discounts and coupons, but Panago doesn't. They probably know that their pizza is good enough to not need any coupons – I'd buy it at regular price!