Port Coquitlam is a city that I rarely venture out to! The fiance and I came here for an errand back in November. Since we drove all the way out here, we decided to try a restaurant around here for my blog before heading back.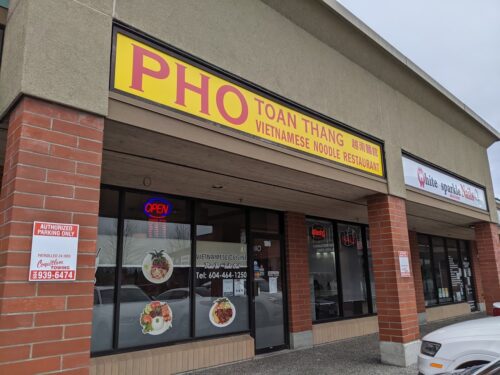 Pho Toan Thang is located in a small strip mall in Port Coquitlam, across from the Costco.
With the new public health order that everyone must wear a mask in restaurants except when eating, plus the existing social distancing rules, we felt safe here. It wasn't that busy and tables were very spread out as well.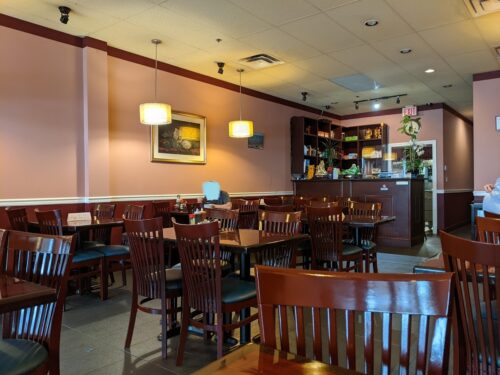 Also, it's important to support small local businesses during the pandemic. As long as you're following the rules, being cautious and limiting your circle to who you go out to eat with, then you should be fine.
We kept our masks on and sanitized our hands before and after the visit.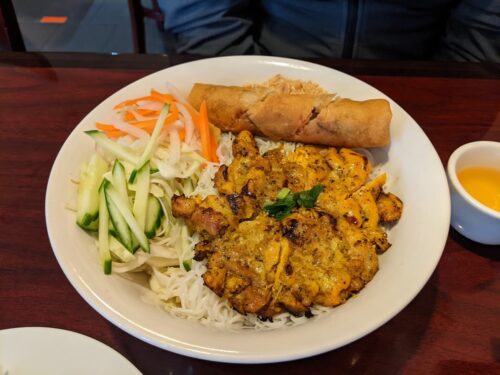 Lemongrass chicken and spring roll vermicelli: Recently, vermicelli bowls have been the fiance's go-to when having Vietnamese food. Not complaining though, because it allows for more variety on my blog since I usually order pho.
The lemongrass chicken here was more of a satay chicken. The chicken was juicy, tender, and well marinated. Although there was only a hint of lemongrass taste, the satay marinade was tasty and the fiance enjoyed it.
He also really enjoyed the spring rolls here. They were piping hot and crunchy. Instead of the rough spring roll skin, Pho Toan Thang makes their spring rolls with the smooth skin, similar to Chinese style.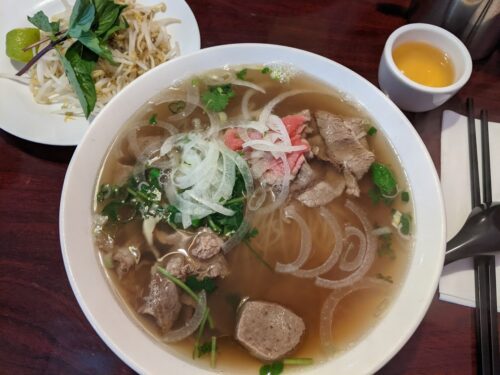 House special pho: I used to not like eating tendon, but I have started to enjoy it now! My taste buds have evolved over the years. Since I like tendon now, I decided to go with the house special which came with all the different types of beef – rare beef, beef balls, tendon, tripe, and flank.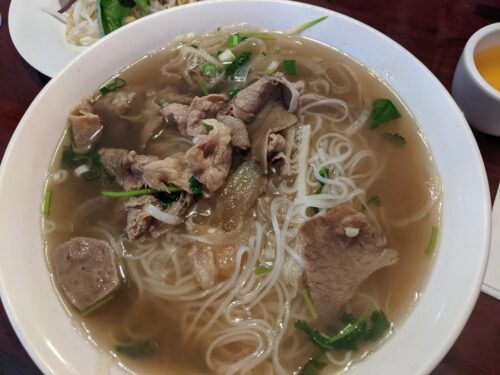 The broth was very flavourful and had depth to it. For a Vietnamese restaurant out in the suburbs, it was on par with the Vietnamese restaurants or even better than some I've tried in Vancouver! If I lived in this area, I would come here for a satisfying bowl of pho.
Overall, we both enjoyed our lunch at Pho Toan Thang. The service was efficient and attentive as well. It's good to see a decent pho option out in this area. If we found ourselves in Port Coquitlam again, we would definitely come back.