Hi everyone!
I love playing board games. And food. So when my coworker told me about this magical place with over 600 board games to choose from, AND you can eat great pizza while playing, we knew we all had to check out Pizza Ludica!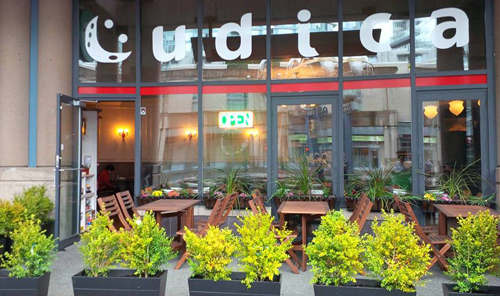 Pizza Ludica is located in the Tinseltown area, a quick walk from downtown or you can easily get there by transit. I've passed this place a few times before, but had no idea that it was a board game and pizza shop!
Customers are advised to make an online reservation, as it can get pretty packed – especially on Friday & Saturday evenings. Unfortunately, all the reservations were full when my coworkers and I tried, but decided to come pretty early to get a table reserved for walk-ins.
I'm glad we came early because the place got pretty packed around 6:30-7pm on a Friday evening. I came back here again a few weeks later with my friends, it was a weekday evening so we did not have any trouble making a reservation.
I forgot to take a photo of the board game shelf but here is one I found on Yelp. They have their whole selection of board games online, divided up into different categories. The shelf is also divided up into alphabetical and numerical sections, making it easier for customers to find the game.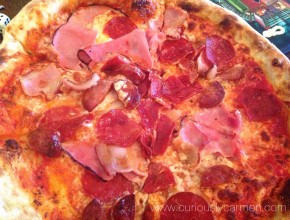 We split three pizzas among the four of us. Their pizzas are made fresh and baked in front of you in a stone oven.
Pictured above is the snorta pizza, which came with ham, bacon, pepperoni, sausage and mozzarella. Basically a meat lovers paradise.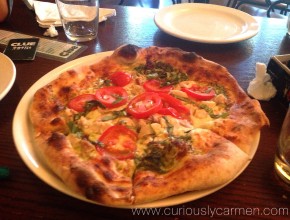 This was one of the specials that day, the chicken pesto pasta! Again, this was really tasty and I really enjoyed the dough. There was a nice and strong pesto taste, and the chicken was moist and flavourful as well. You can also see that we were playing Clue while eating this!
I ordered this one with friends when I came back again, but found it to be extremely oily that time.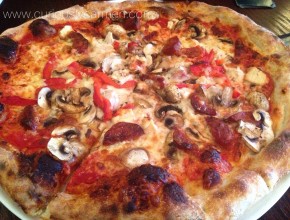 I forgot which pizza this was, and I couldn't find this on the website so it was probably one of the specials that day.
All in all, the pizzas here are pretty good!  The dough is nice and chewy, with a thicker and crunchier crust.
When I came a second time, they had a 'game ambassador' working that night. The game ambassador is a genius in all the board games that they offer, and can teach you how to play or give you recommendations. He was very friendly and gave us really good instructions and game recommendations! I really appreciated this extra touch of service 🙂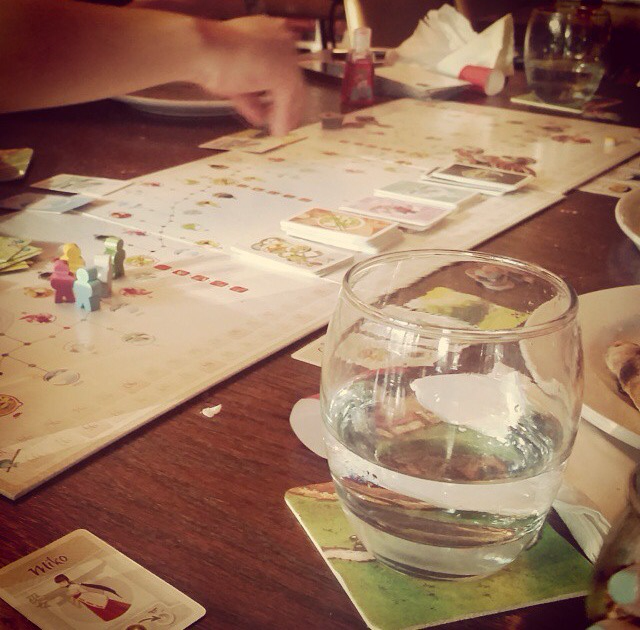 To finish off this post, here is a picture taken by my friend! The game ambassador recommended a game called Hokkaido, which we enjoyed playing!
Pizza Ludica is a great place to hang out and play board games with friends and eat delicious pizza! The service here is really friendly as well. If you love board games, check out this place.
What is your favourite board game?
Thanks for reading!
-Carmen