Pizza Pizza is a Toronto based pizza chain that first opened in BC in 2018. Since then, Pizza Pizza has opened more shops in BC and I finally tried it!
To be honest, I remember reading many really awful reviews of Pizza Pizza when they announced that they were coming to BC. The reviews turned me off so I never bothered to try it. I only stumbled upon this place because Lager and Sangria ordered pizza for us here after a night of doing their wedding prep!
At the time, there was a really good deal. Two large pizzas, two Cineplex movie tickets, and 4 cans of soft drink for $30!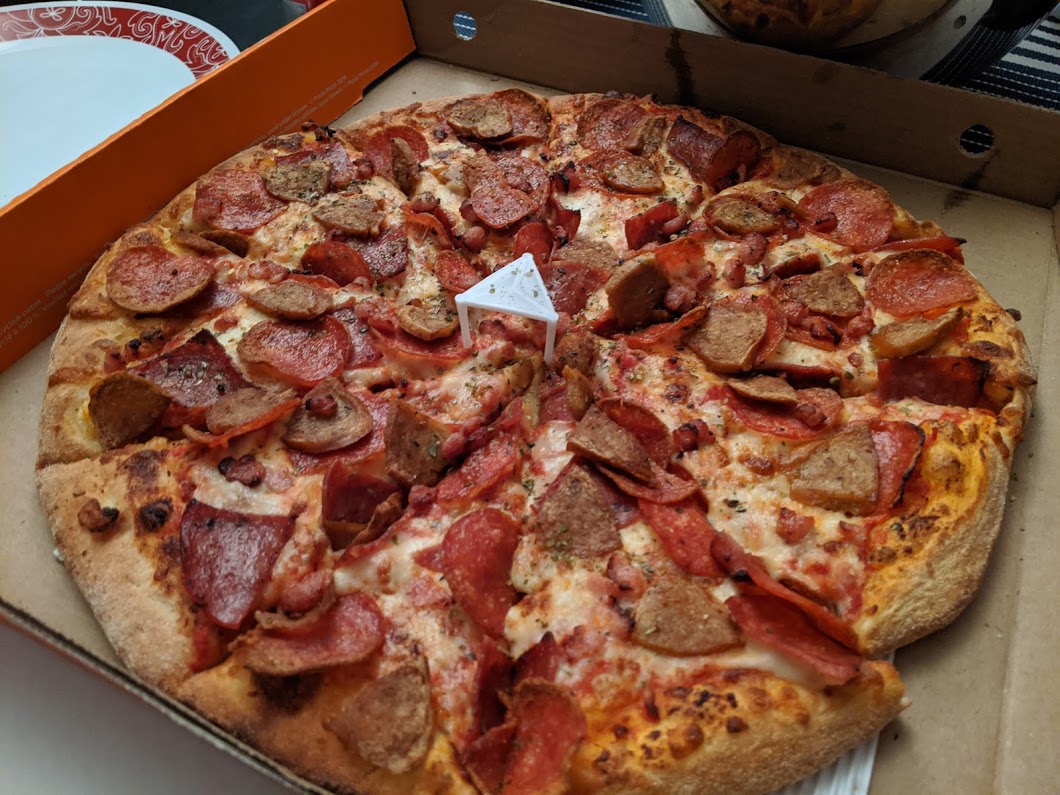 Meat supreme: What kind of pizza night is it without a meat lovers pizza? (No offense to the vegans out there. I've actually had pretty good vegan pizza at Virtuous Pie, and Vegan Pizza House).
There was a lot of meat and gooey cheese. The dough was thick with a slight chew, which is my ideal type of pizza. There was some sort of herb seasoning on top which made the pizza even better!
Anyways, I was really surprised considering all the negative reviews I read about Pizza Pizza. The pizza was actually really good for fast food pizza!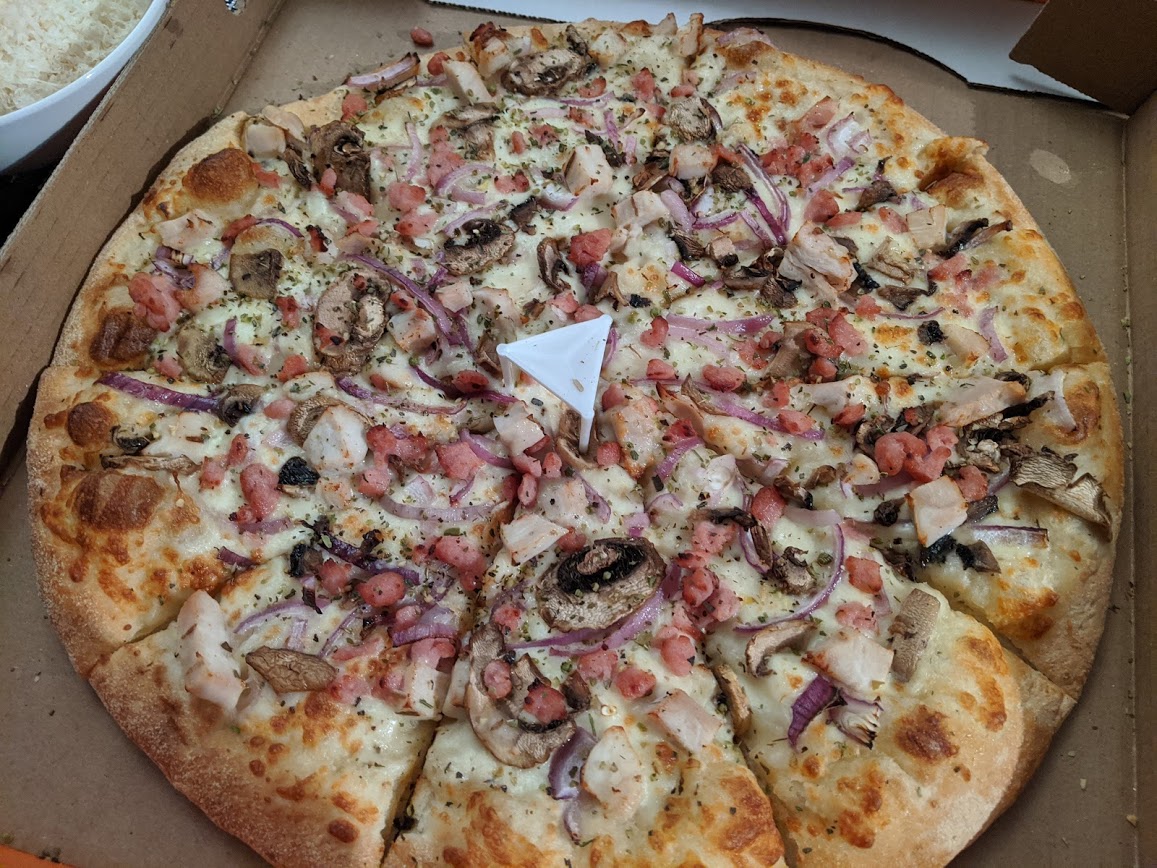 Bacon chicken mushroom melt: Yes, this pizza was as good as it sounded. Bacon, chicken breast, mushroom, cheese, with a creamy garlic sauce.
The garlic sauce was delicious and went really well with the chicken, bacon, and mushroom. There was a very generous amount of toppings on this pizza as well.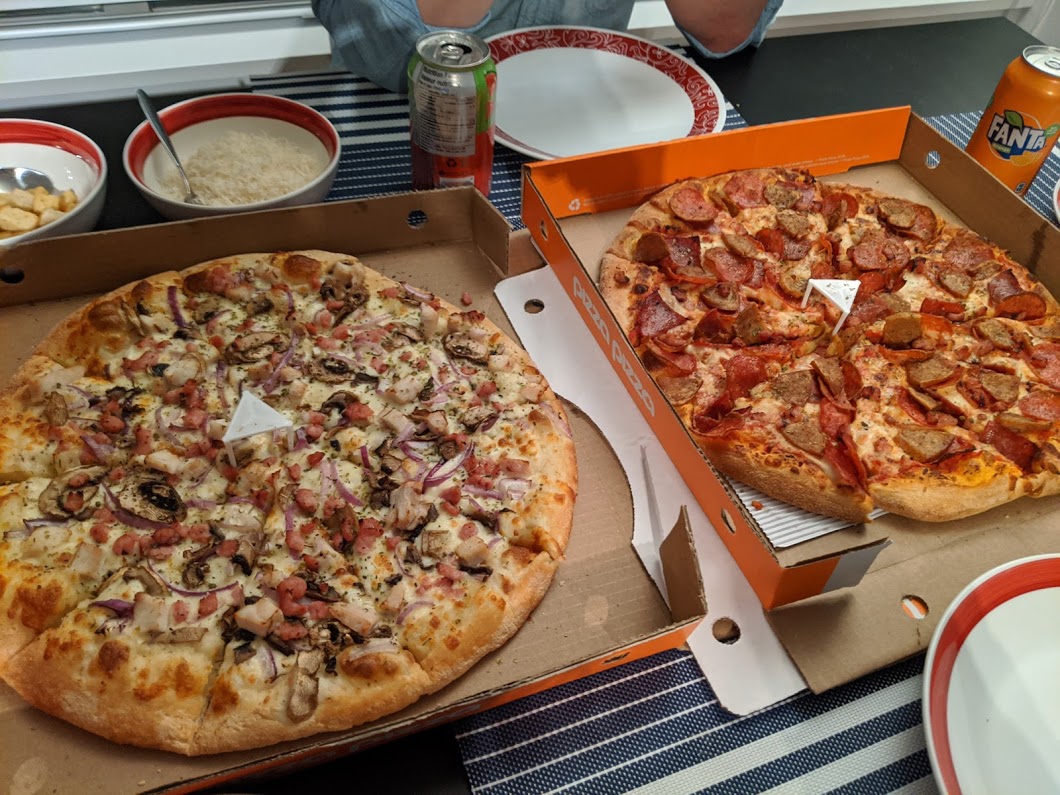 For "fast food" pizza, here is my rating starting from best to worst: Panago Pizza > Pizza Hut > Pizza Pizza > Uncle Fatihs > Papa John's > Little Caesars > Domino's.
Pizza Pizza has easily climbed to one of my top favs for "fast food" pizza. Obviously this is no craft, authentic pizza but it hits the spot for a greasy pizza craving.