It's about time for another giveaway! I am partnering up with Quiznos to give my readers a chance to try their delicious new BBQ roasted pulled pork subs for free. Keep reading to find out how to win!
When Quiznos reached out to me and introduced me to their two new Canada 150-inspired sandwiches, I knew I was in right away. I haven't been to Quiznos for a few years since they closed down the location nearest me, but I've always loved Quiznos!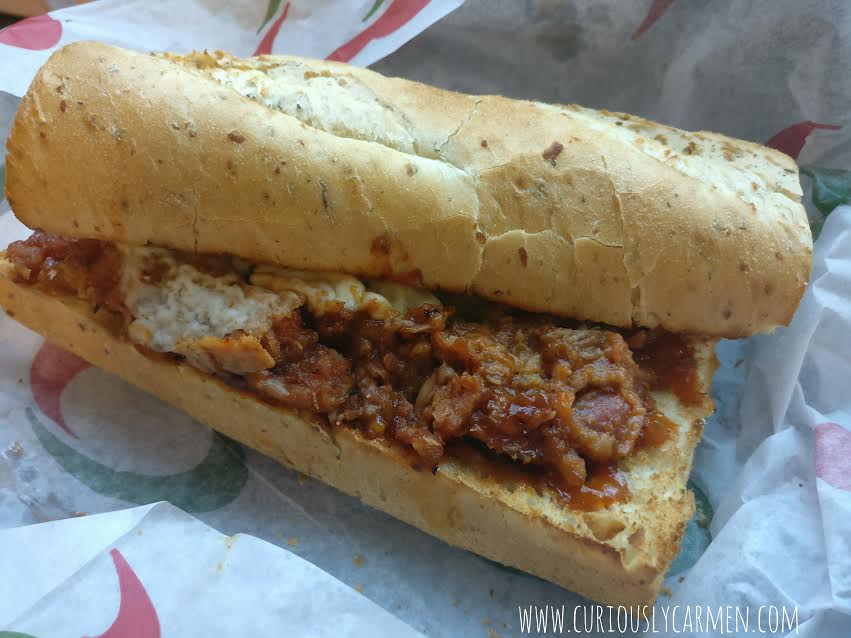 Southern style sandwich: The new southern style sandwich comes with mozzarella, cheddar, and pickles. It is reminiscent of your traditional backyard BBQ meats. I found the sandwich to be very flavourful and full of BBQ flavour. If you like BBQ sauce, this sandwich is calling your name!
Normally I don't like pickles but I didn't mind these ones. Probably because they were marinated in some sort of tangy sauce which made it taste better!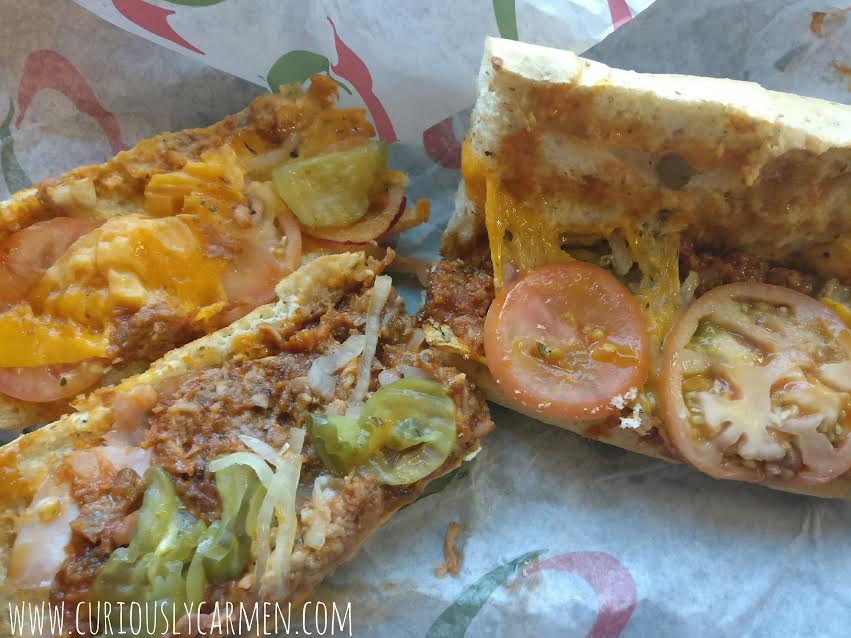 Spicy chipotle sandwich: I liked this one a bit more because it had ham in it! I am a huge fan of cold cut sandwiches. I just realized you can't see the ham here because there is so much other stuff going on LOL!
The spicy chipotle sandwich comes with ham, pulled pork, bacon, melted cheddar cheese, jalapeno, pickles, sauteed onions and tomatos. Although it was more spicy, this one was very tasty as well.
These two specialty subs are here for only another month, until the end of September!
Now it's time for the giveaway! I am giving away four Quiznos gift cards, valued at $25 each.
To enter:
Comment on this post with your favourite thing about Canada, in the spirit of Canada 150! (I don't care that July 1st was almost 2 months ago, I love Canada year round)
Fine print:
Contest closes in one week, on Weds. Aug 23 at 12:00 pm PST
Valid only for Canadian residents
Winners have 3 days to claim their gift card, otherwise a new winner will be drawn
Winners contact information may be shared with Quiznos
Aug. 30, 2017 Update: Thank you for those who entered the giveaway! The winners have been drawn and contacted! Congrats to Erik, Eric, Andy, and Darren! 🙂