It has been awhile since we last went to Ramen Gaoh! The fiance wrote a post on it about two years ago. Ramen Gaoh is a decent choice for ramen in this area. They are part of the same group as Ramen Gojiro in downtown and Ramen Butcher in Chinatown.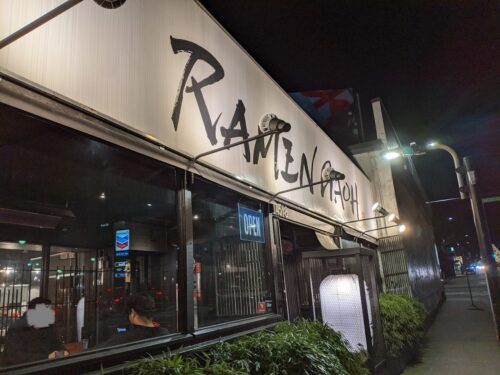 I noticed that Ramen Gaoh has vegan ramen now, so I suggested that we come here. In the past, there wasn't much I could eat (Once we came here and I ordered a small bowl of plain rice with ramen eggs lol). I'm not vegan, but ramen broth is too rich and heavy for my stomach problems.
I'm not sure when they added the vegan dishes but I am happy they did!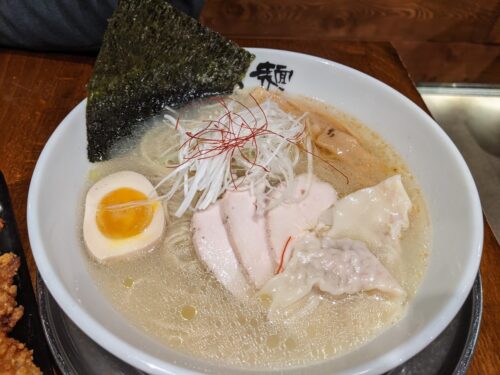 Chicken yuzu ramen: This ramen sounded interesting, so the fiance got this instead of his usual ramen. We were both surprised at how light and clear the broth was. The broth was pretty unique and something we haven't had before. The yuzu was a nice addition in the broth and went well with the chicken.
The chicken yuzu ramen was served with thin noodles, which we both didn't like as much because they were overcooked. It also came with some juicy slices of chicken and dumplings.
The fiance noted that it felt more like a wonton soup due to the thin noodles, light broth, and dumplings and I agree with that. For that reason, he would get the other ramen next time but had no regrets trying the chicken yuzu ramen.
Ramen Goah offers a free noodle refill, so the fiance asked for a thick noodle substitute instead of the thin noodles. Both of us prefered the thick noodles because the thin noodles reminded us of wonton soup. I love wonton soup, but I am here for ramen!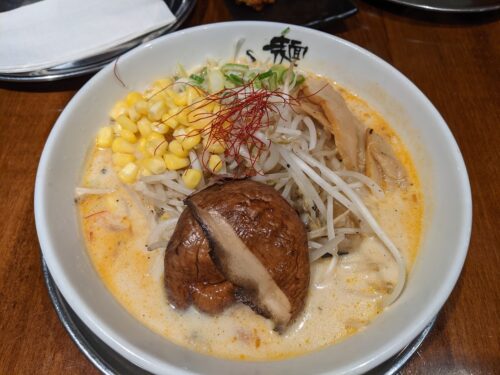 Misotarian vegan ramen: There were actually 3 options for vegan ramen which was impressive, usually restaurants only have one. The misotarian was not bad and I would get it again. The photo makes it look spicy but it wasn't.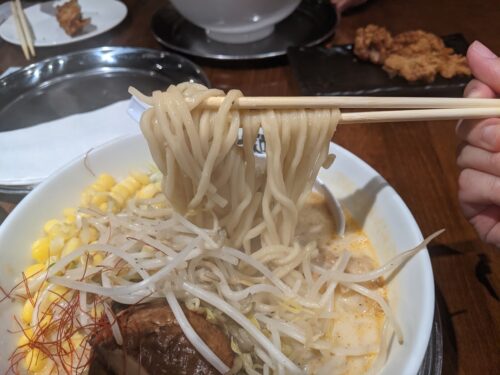 The noodles were cooked firm, and on the thicker side. My only complaint would be that I wish there was also tofu instead of only a single mushroom. It didn't feel worth it to just have a single mushroom cut in half as a meat replacement, when the meat ramen is the same price. At least the mushroom was juicy and big.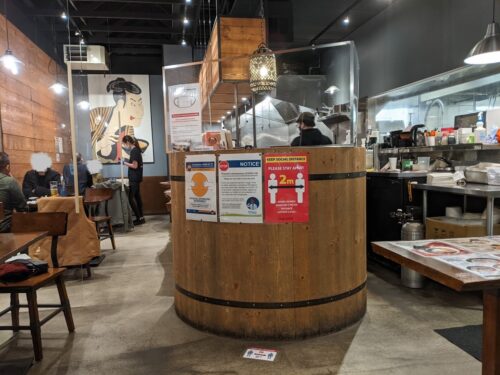 Overall, our latest visit to Ramen Gaoh was delicious as usual. Ramen Gaoh is a great option in the area when you don't want to go downtown for ramen. The service was also friendly and attentive.
On a side note, if you're looking for vegan ramen recommendations, I have tried a few places now. You can read my vegan ramen reviews at Yah Yah Yah Ramen (my current favourite), Kokoro Tokyo Mazesoba, Ramen Danbo, and The Workshop. Let me know if you have any other suggestions for vegan ramen!