Ah, Red Robin… so many memories from this place. During the beginning of our relationship, the boyfriend and I went to the North Vancouver location quite often. We were so sad when we drove out one day and they had shut down!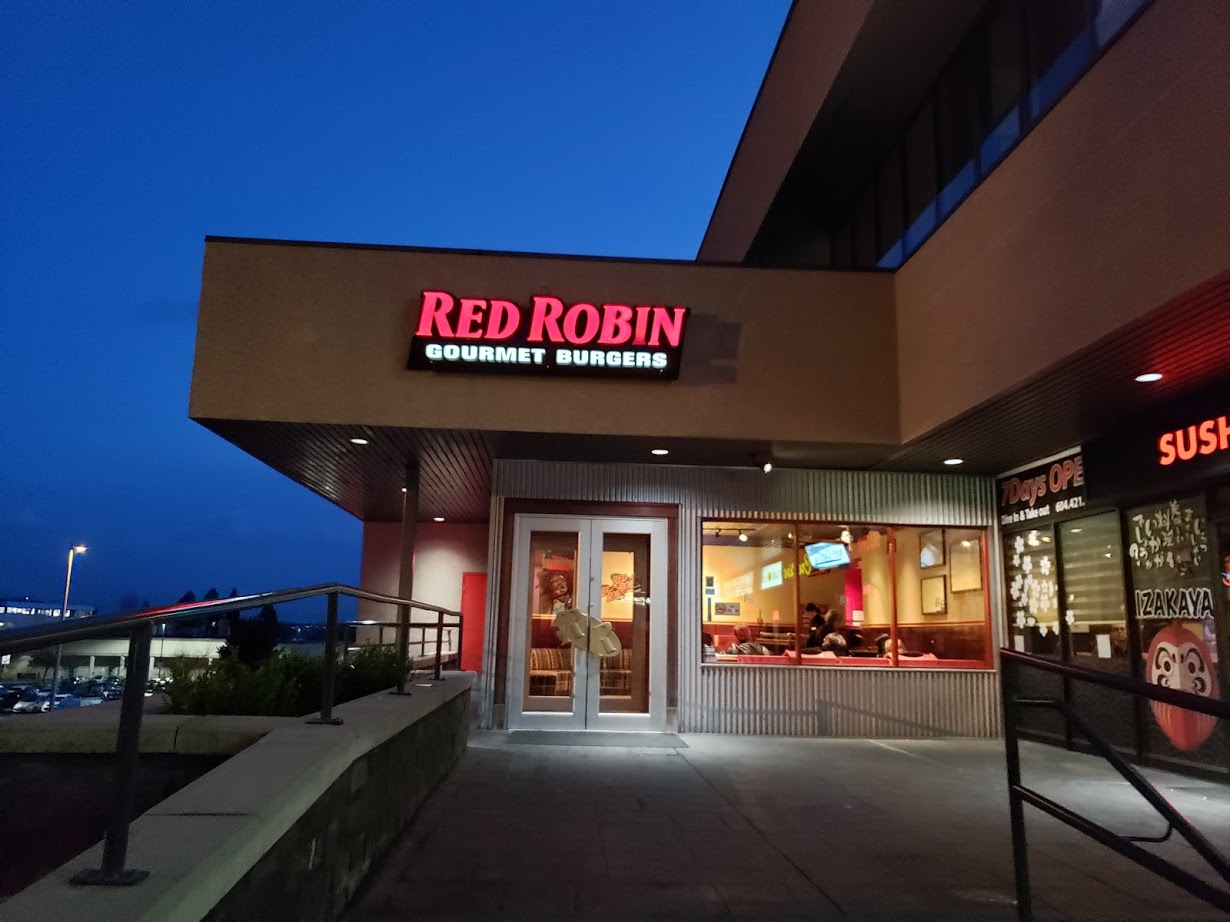 That was about 3 years ago now so we sadly don't get to have our Red Robin fix anymore. But for Cheeseburger's birthday back in February this year, he wanted Red Robin so we all went to the Burnaby one next to Lougheed Mall. We took him many years ago when the North Vancouver location was still open, and he's loved it ever since!
I tried to make a reservation since it was a Saturday night, but was told they don't accept reservations during that time. We ended up waiting about 20 minutes for a table. I was happy to see that it was busy because I do not want this location to get shut down either!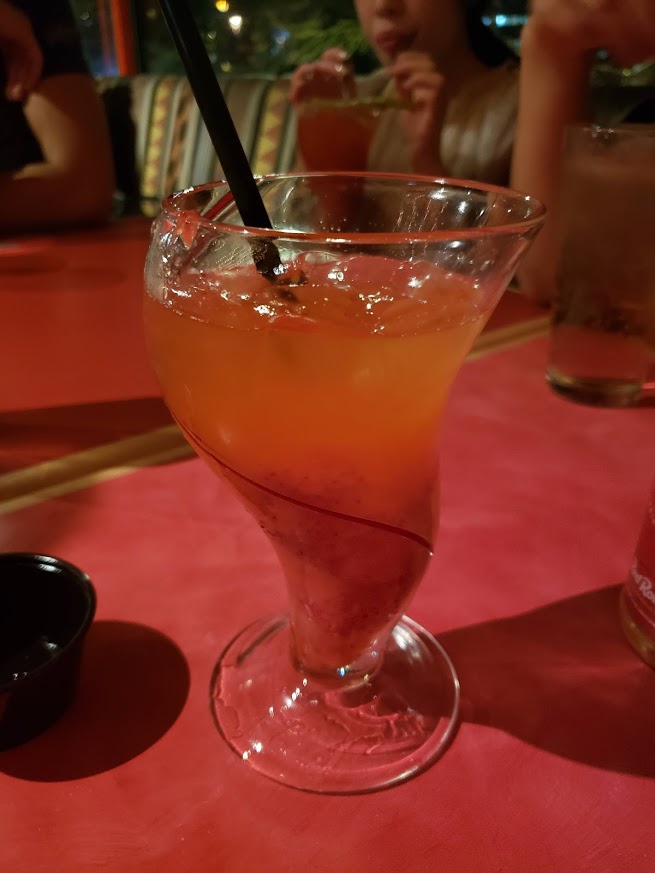 Freckled lemonade: Obviously, I had to start with their freckled lemonade! I love that it comes with unlimited refills. The lemonade is on the sweet side because they add strawberry syrup and strawberries.
This isn't a healthy drink and is full of sugar, but it's a nice treat to have occasionally.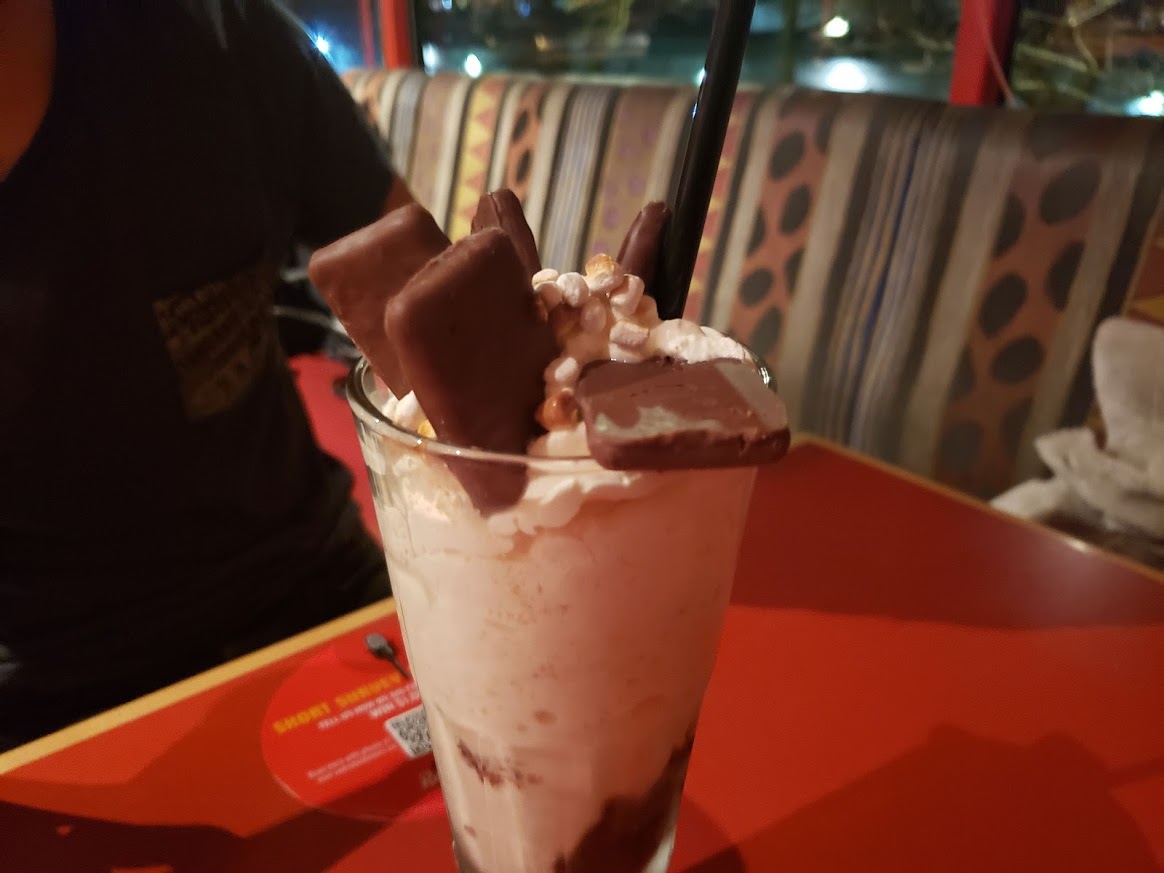 Silver spoon smores: The birthday boy, ordered a delicious milkshake! The silver spoon smores came with toasted marshmallows, chocolate dipped graham crackers, whipped cream, and chocolate syrup. Doesn't that sound heavenly?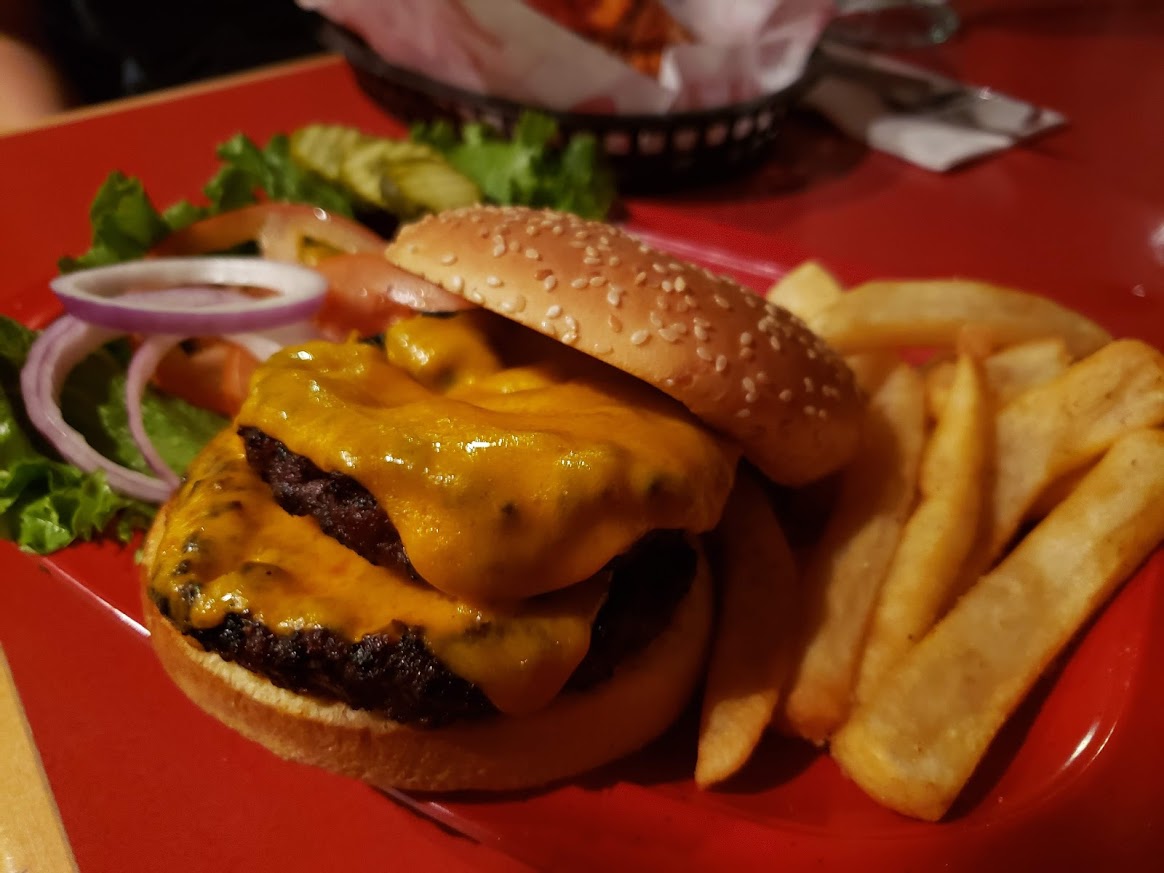 Simply grilled burger: The boyfriend went with the simply grilled burger, which he always used to order as well. To make it more filling, he added another patty and had some cheese with it too. He loves the simply grilled patties because they are juicy and flavourful.
The veggies for the burger came on the side. There was a generous amount and the veggies were all fresh too. For the side, he picked the endless fries which are always a good idea.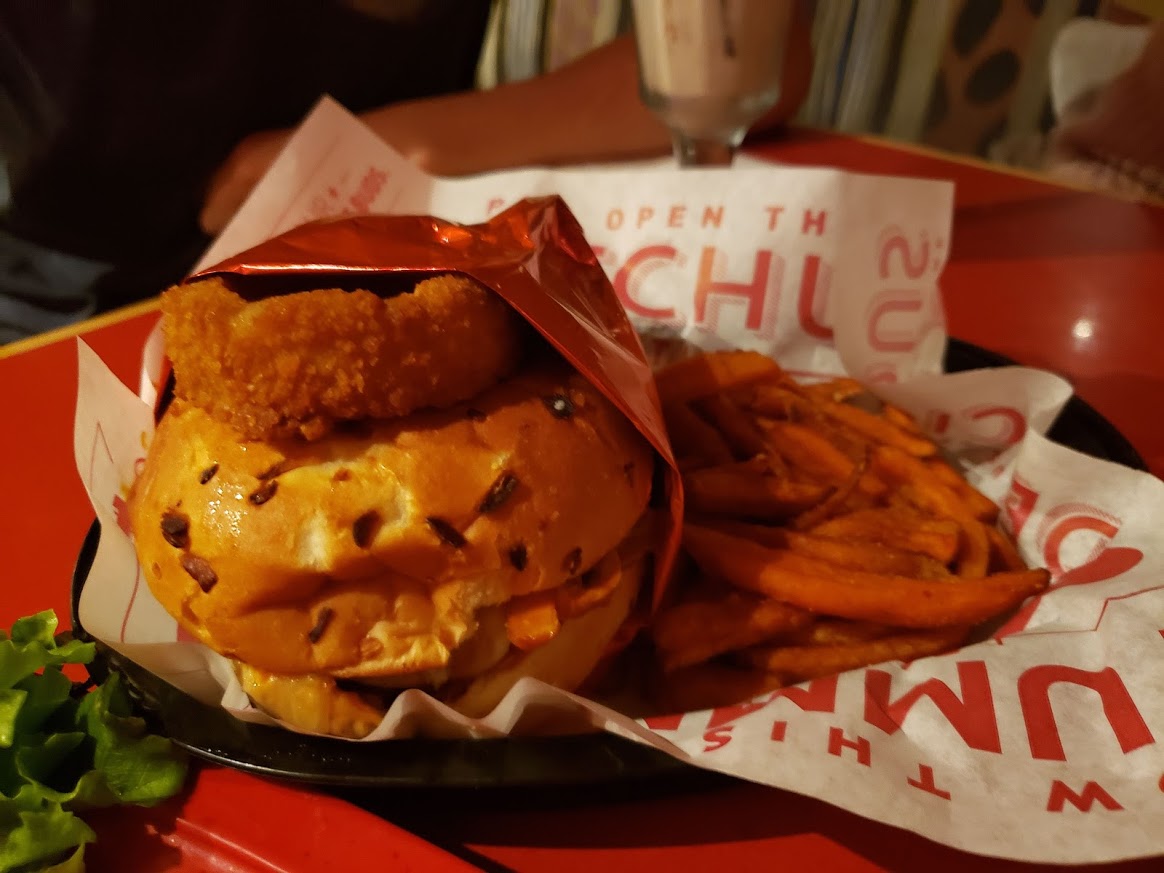 Prime chophouse burger: If you love onions, this burger is for you! Cheeseburger picked this and he loved every bite.
The burger came with crispy onion inside, and was topped with an onion ring. It also included sauteed mushrooms, steak sauce, and Provolone cheese.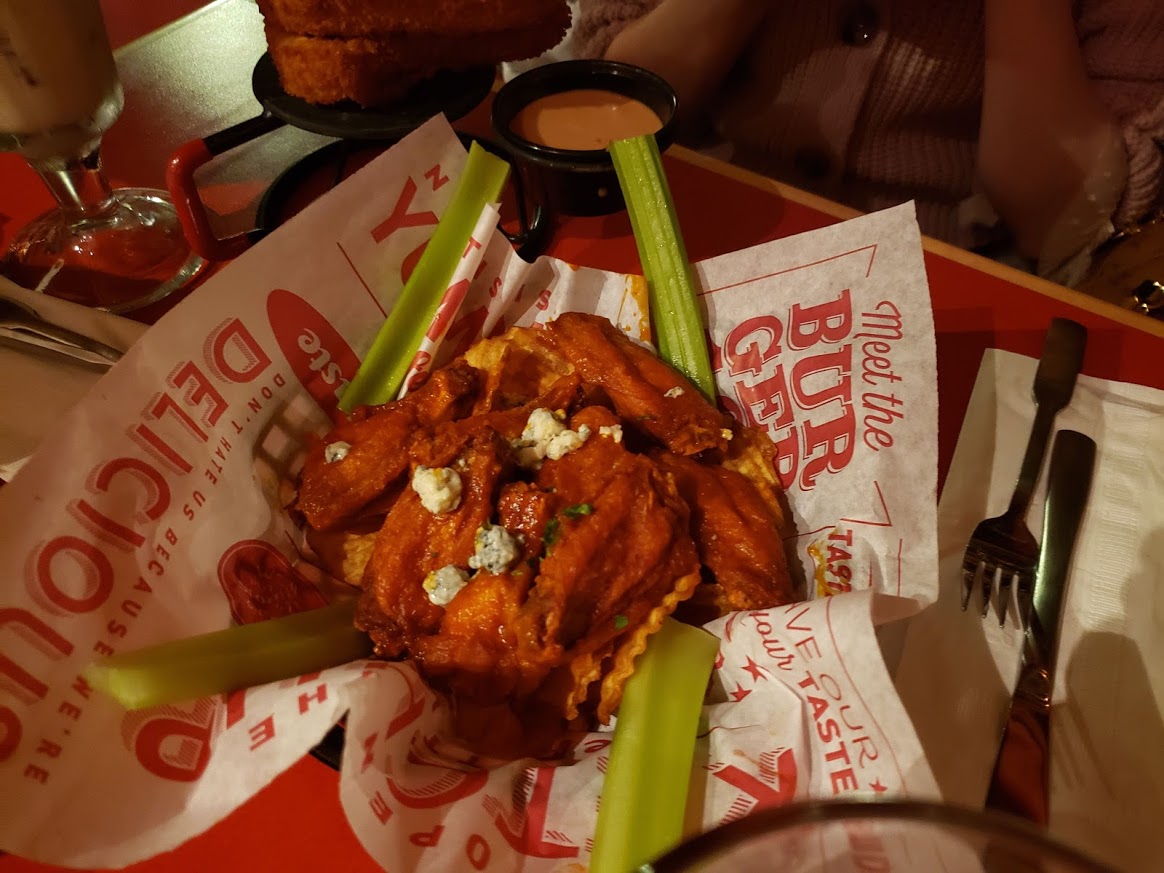 Buffalo chicken wings: Maki ordered the buffalo chicken wings with feta cheese. She wasn't a fan of the buffalo sauce so she didn't end up eating that much of it. The boyfriend and Nigiri helped her eat the rest, they enjoyed it more than she did.
Good thing she also ordered a stack of onion rings! I forgot to take a picture of them, but they were more enjoyable than the chicken wings.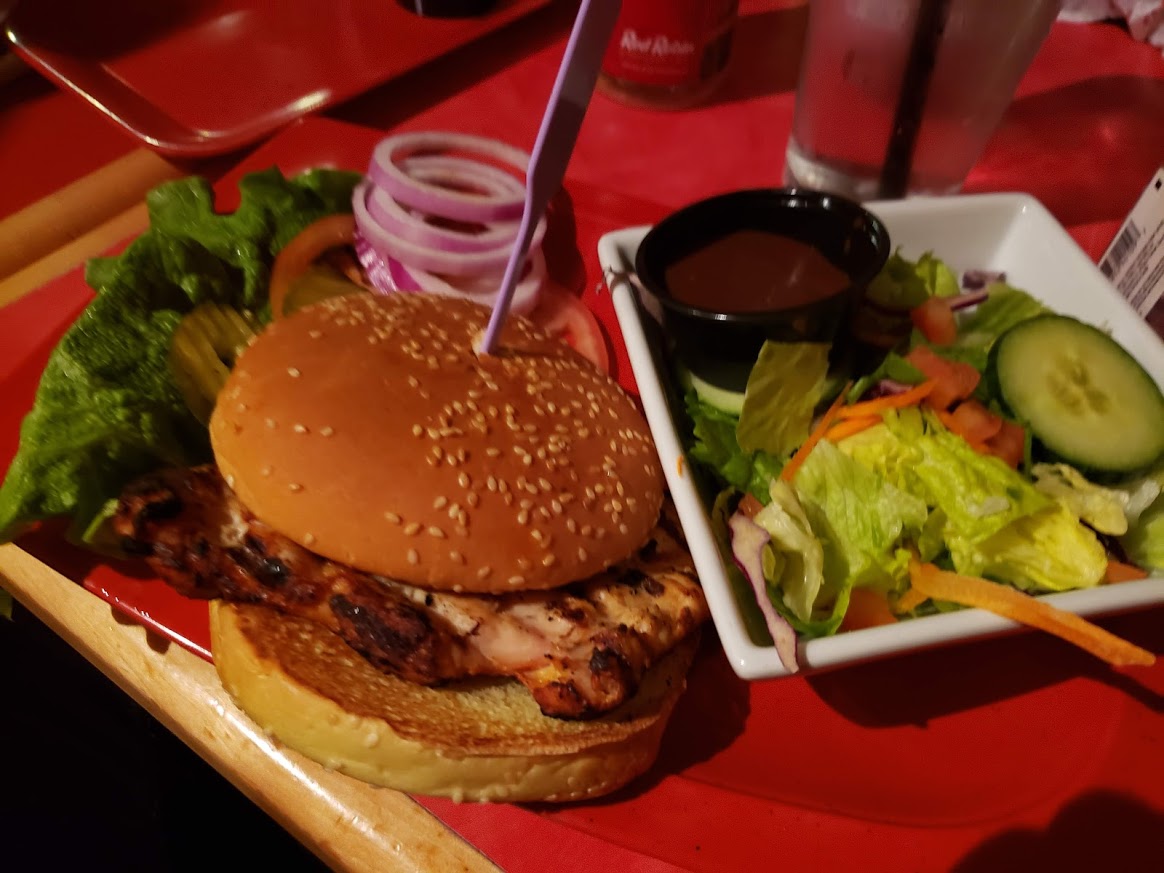 Simply grilled chicken burger: Due to my digestive issues, I played it safe and ordered the grilled chicken burger. It turned out to be a very delicious choice and light enough for my stomach to handle!
The chicken had a nice char, and grilled flavour. In addition, the meat was juicy. It also came with a bunch of fresh veggies that made the burger seem bigger. I ordered a salad with vinaigrette sauce on the side because I didn't want a flareup from the fries.
All in all, we had a delicious albeit unhealthy meal at Red Robin's. I'd recommend Red Robin's if you were wanting a good and reliable burger. No, it's not a fancy, boujie, or trendy place but it's a classic!