Ever since RedBeef Noodle Kitchen opened their first location in Kitsilano, they have taken the Vancouver Taiwanese food scene by storm! I wrote a review on the first two visits last year, and have been many more times since.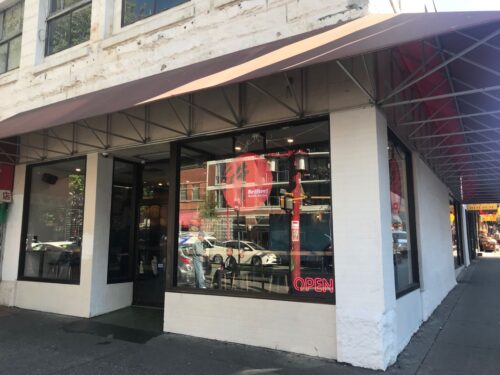 I was happy to see that another RedBeef location was opening in Chinatown! Well, also a bit sad because they replaced Rhinofish Noodle Bar, which lasted about 3 years and was delicious too.
I noticed that they were doing delivery, so we decided to order and see if the latest location has the same mouthwatering food as the Kitsilano location.
(If you're wondering how I got the photo when I ordered delivery, my mom was in the area so I asked if she could take a photo for my blog!)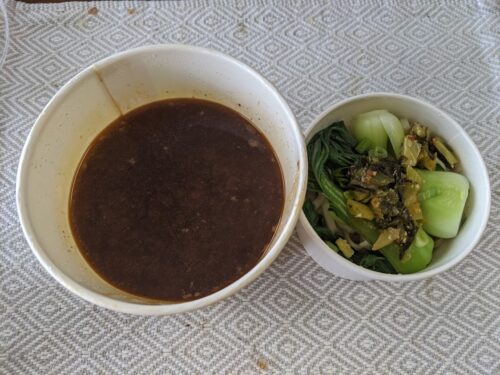 Signature beef noodle soup: I went with my usual order here, their signature beef noodle soup. I was happy to see that they separated the noodles and soup broth for delivery, because no one wants soggy noodles that have soaked up all the broth.
There was a good amount of fresh, crunchy vegetables and preserved vegetables too.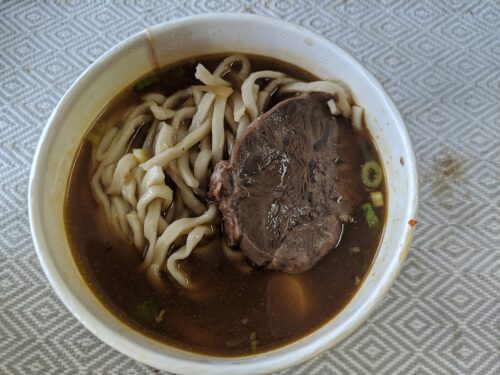 The broth and noodles were equally as delicious, although the broth was on the saltier side. The broth was well rounded with depth. I picked the thin cut noodles which were cooked perfectly.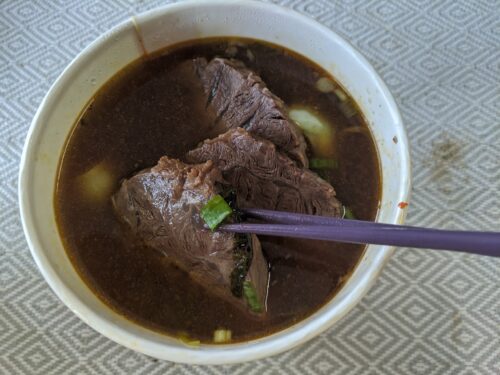 The star of the dish was the beef though. Seriously, you must try the beef here. The beef was incredibly tender, soft, and flavorful. Their beef noodles are hard to beat because of how amazing the beef is. Writing this is making me hungry.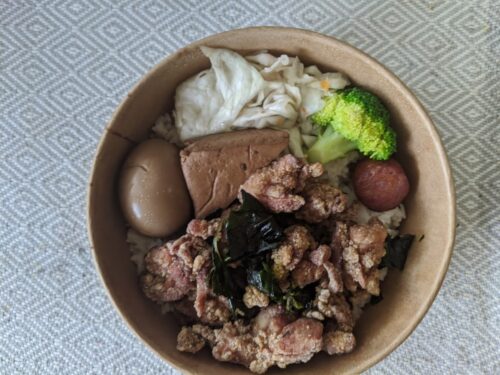 Salt and pepper popcorn chicken with rice: The fiance went with a rice dish. The popcorn chicken was delicious and flavourful, although we had to pop them in the air fryer for a few minutes to get them crispy again.
The rice bowl also came with a marinated egg, tofu, and a minimal amount of veggies. The marinated egg didn't have much flavour in it, but it was not bad. They probably could have added more than a single piece of broccoli.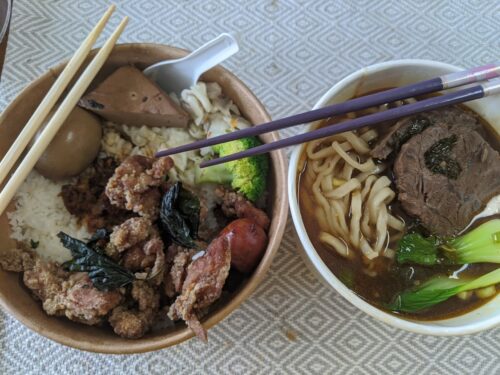 I'm happy to say that we found the Main Street location consistent with the Kitsilano location. I'm sure that we will be ordering delivery again with them and will probably go for dine-in at some point.
There are also two express locations in New West and Richmond, which have a smaller menu and are more for takeout/delivery.
If you are a fan of Taiwanese food, RedBeef is a must try. They are currently at the top of my list for Taiwanese food!