I first heard of RedBeef Noodle Kitchen a few months ago, when I saw it on Instagram. I made a mental note to try it sometime but forgot about it until one of my co-workers brought that place up last week. So when the boyfriend and I were looking for a new place to try, I suggested this place!
We enjoyed it so much that we came back a couple of weeks later! This post is a combination of two visits.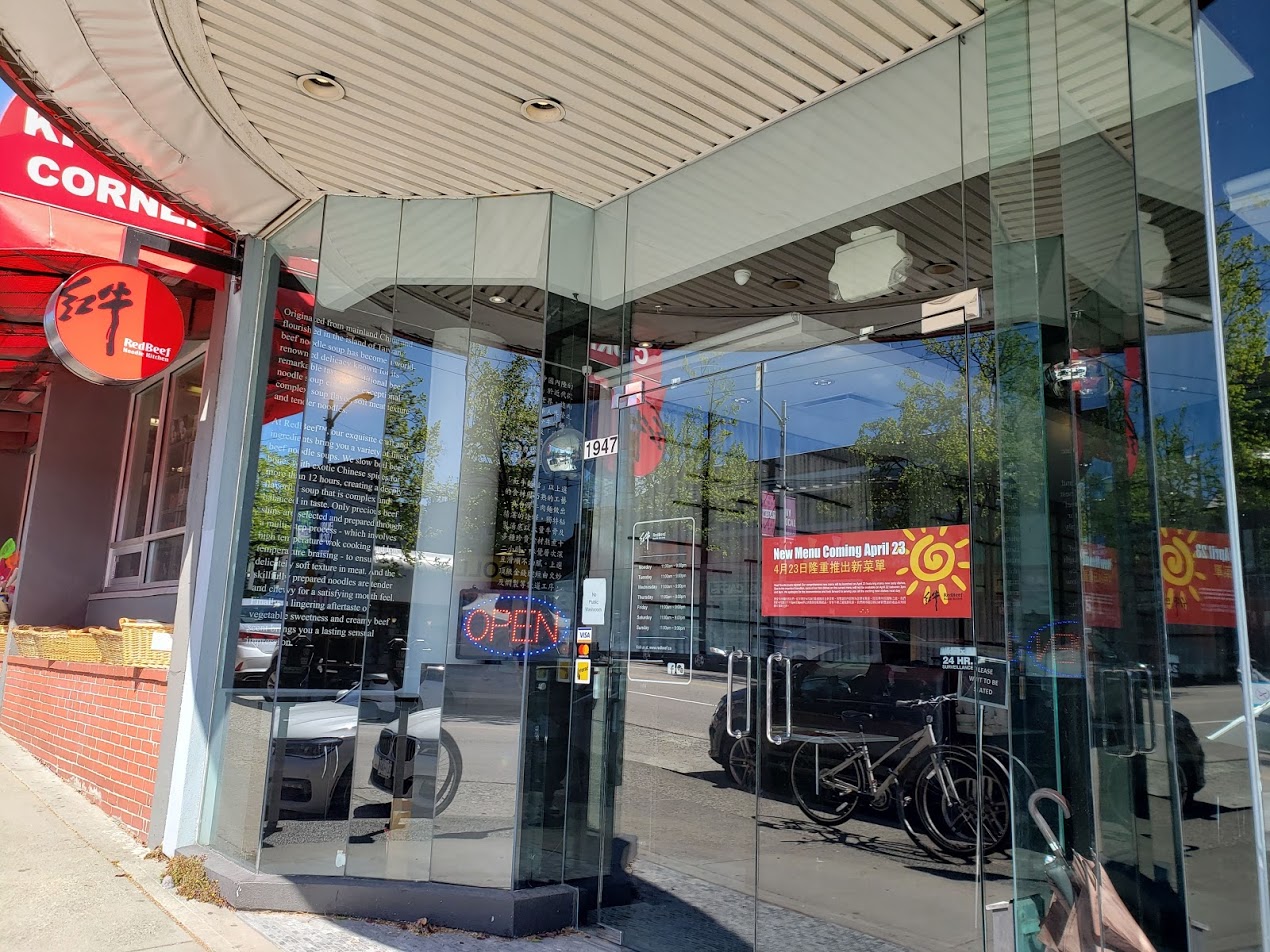 RedBeef is located in Kitsilano and took over Thai One (Or Tai One? They had both spellings…), which was also a Taiwanese restaurant we went to three years ago. It was an interesting experience with a fiery dragon lady waitress, food was alright but I'm not surprised it closed considering it wasn't that popular. There also aren't many Taiwanese restaurants in Kitsilano so that is another warning sign. I hope RedBeef can last though!
If you're lucky, you can find some free 2 hour parking, or there are plenty of paid meters around.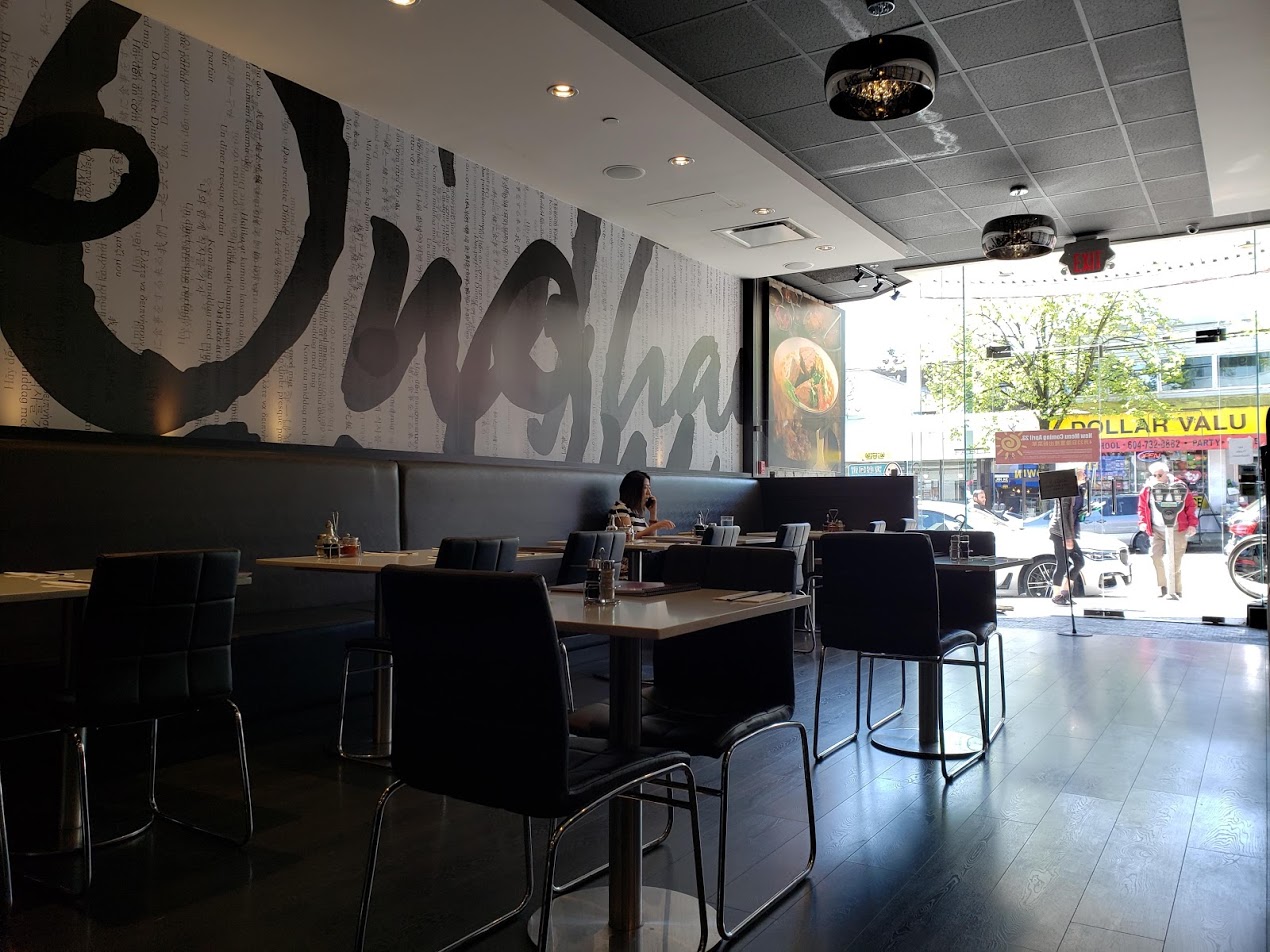 We came right after they opened, so it was still pretty quiet with only 2 other tables. The booths were comfortable and service was friendly, attentive and fast throughout.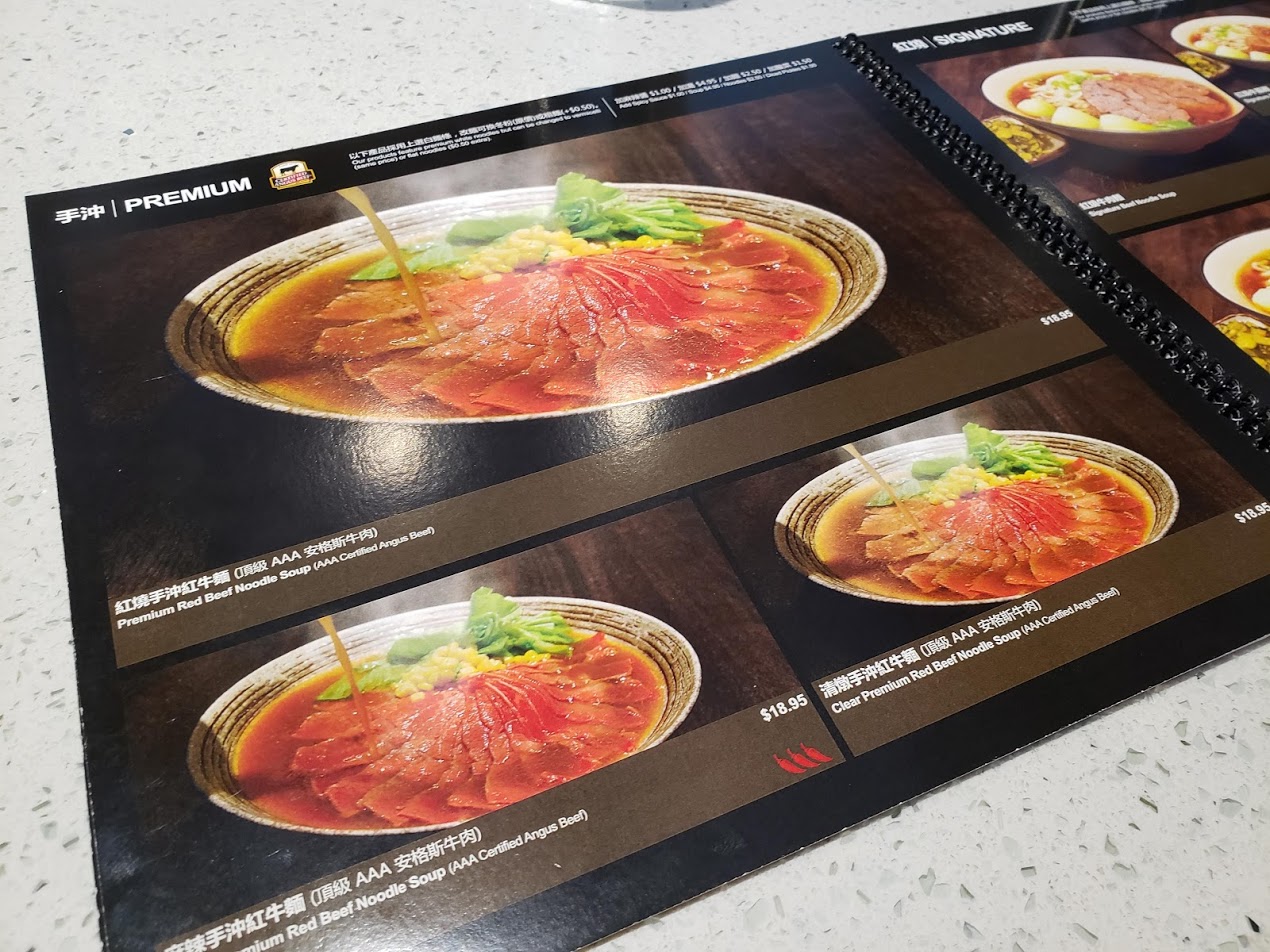 It seems like they specialize in beef! I mean, look at this page with all the beef options… And their name is RedBeef, after all.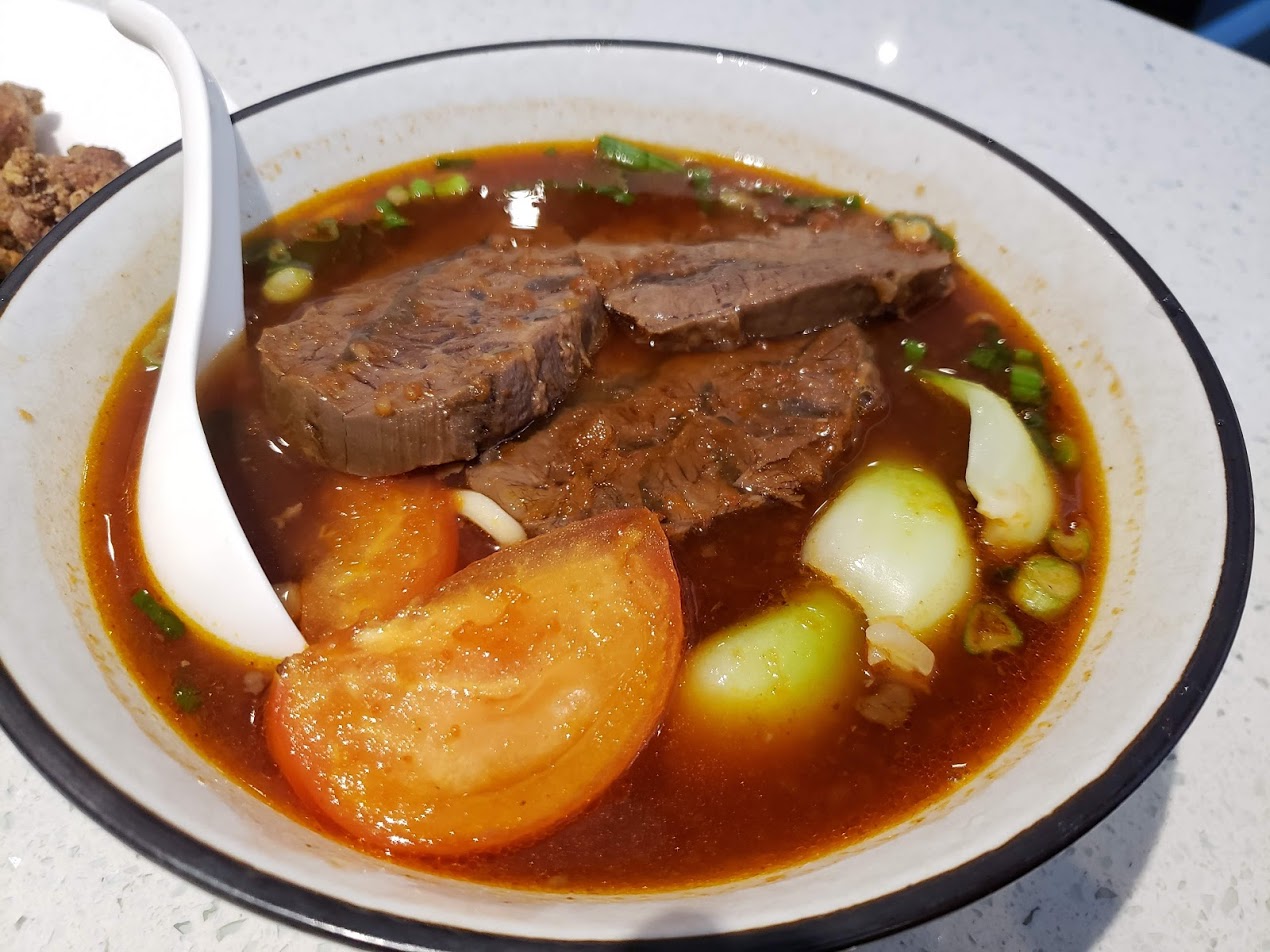 Tomato beef noodle soup: If you've been reading my blog for awhile (which I appreciate!!), you'll know that I always order the regular beef brisket soup. But on this particular day, I was having a hard time deciding between the regular or tomato because I was craving tomato soup for the past week! On the other hand, I wanted the regular one as a basis to compare other Taiwanese restaurants such as Myst or No. 1 Beef Noodle but my tomato soup craving won over this time.
The broth had a strong tomato flavour, which satisfied my craving. I couldn't taste much of the beef broth due to the tomato though. There was also two tomato chunks and 3 pieces of choy.
The star of the show was the beef brisket. Seriously, it was so good. The brisket was so incredibly tender and soft, and just melted in your mouth. It was seasoned perfectly and you could taste all of the Taiwanese spices in there. I'd go back just for the beef brisket.
The noodles were nice and chewy too, but the brisket was definitely the star of the show. I found the portion to be a bit small so I'd recommend getting a snack to share too.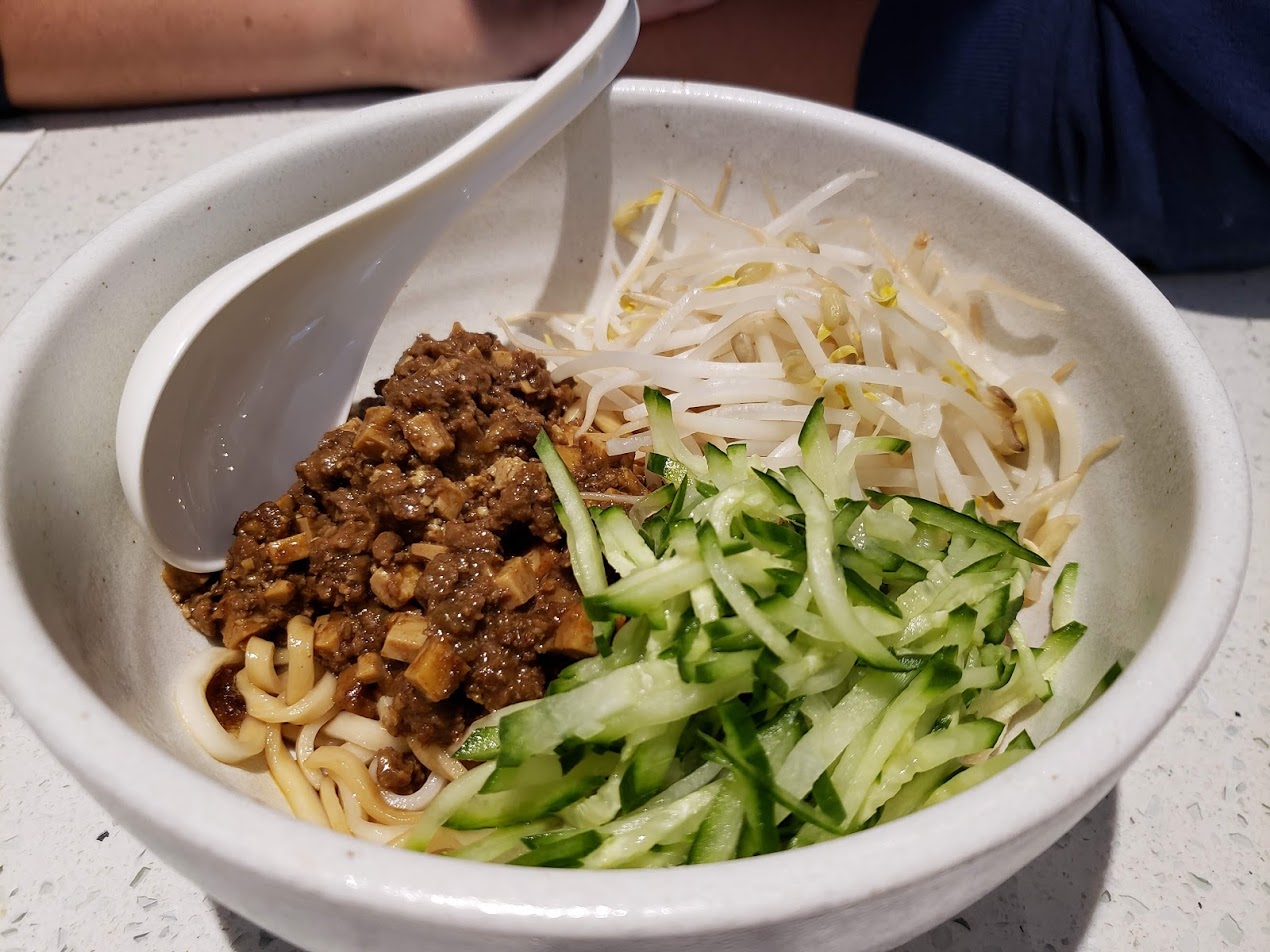 Dry minced beef noodle: The boyfriend had a hard time deciding on what to get too! He ended up getting a dry noodle, which he enjoyed.
It came with a garlicky sauce that was not too overwhelming. The noodles had a good balance of beef, garlic and sliced cucumbers to make it less rich.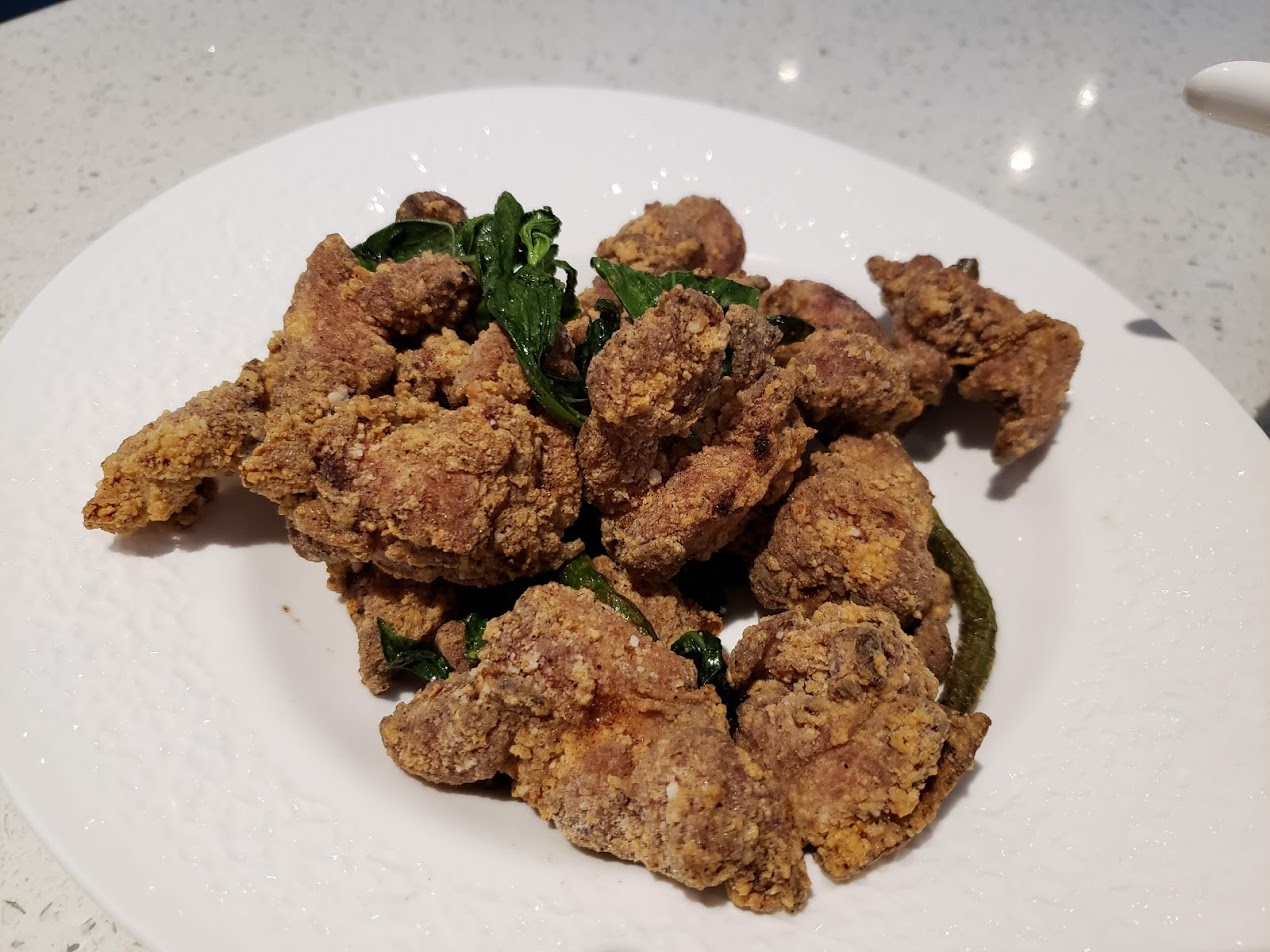 Taiwanese chicken nuggets: He also ordered a side of nuggets, which I sadly could not eat due to my digestive problems. Sad… But that meant he was too full to finish his noodles so I happily ate a bit of that instead.
When they came to the table, they smelled wonderful but the nuggets looked burnt and the batter color was uneven. However, they ended up being delicious and the boyfriend gobbled it all.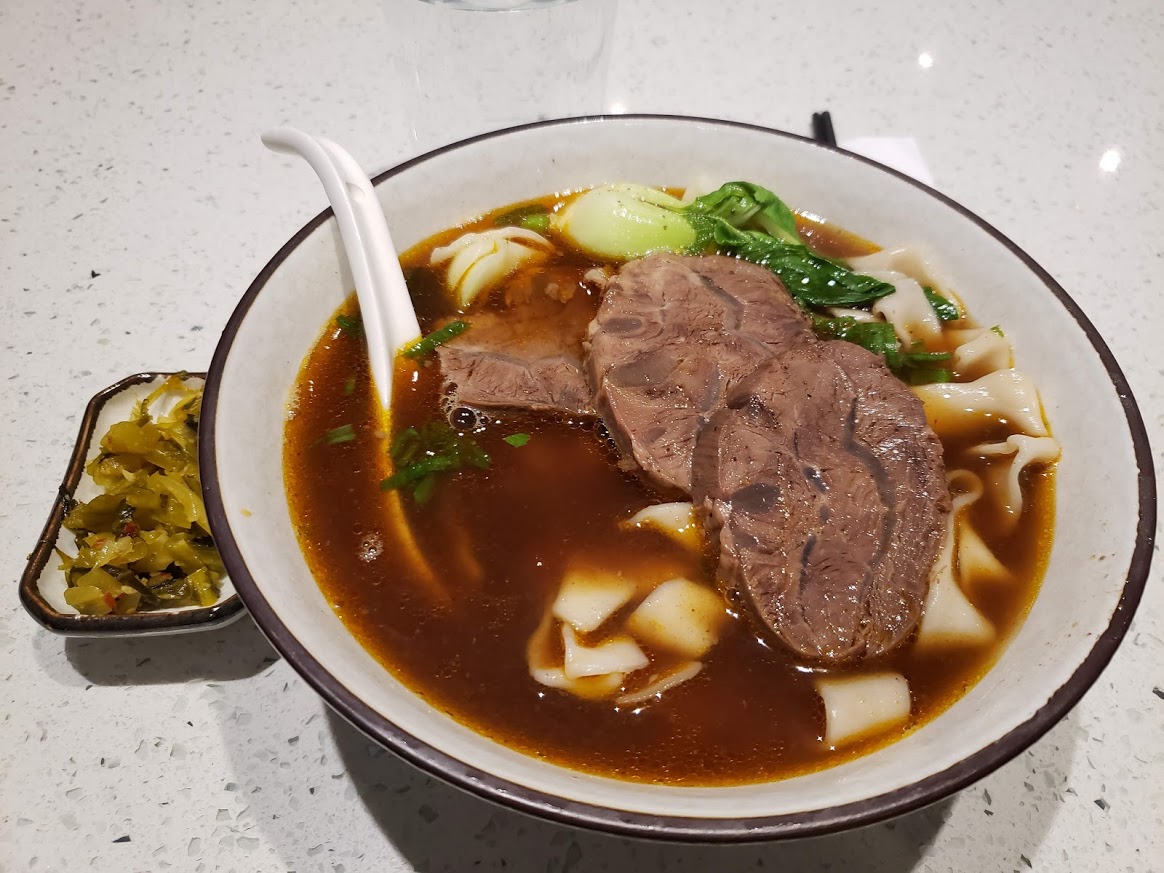 Taiwanese beef noodle: Since I tried the tomato soup last visit, I wanted to try their standard beef noodles. It was delicious! The broth was well rounded, savoury, and fragrant. The pickled veggies came on the side and were really crunchy and fresh. The picked veggies do have some spice in it too, just a heads up!
I also decided to try the flat noodles for an additional 0.50 cents. The noodles were delicious, I love flat noodles because the ridges/curves of the flat noodles pick up the delicious beef broth.
As for the beef, it was the same quality and melted in your mouth. There were a few times where I used my chopsticks to pick up the beef, and it was so tender that it ended up breaking and falling into my soup!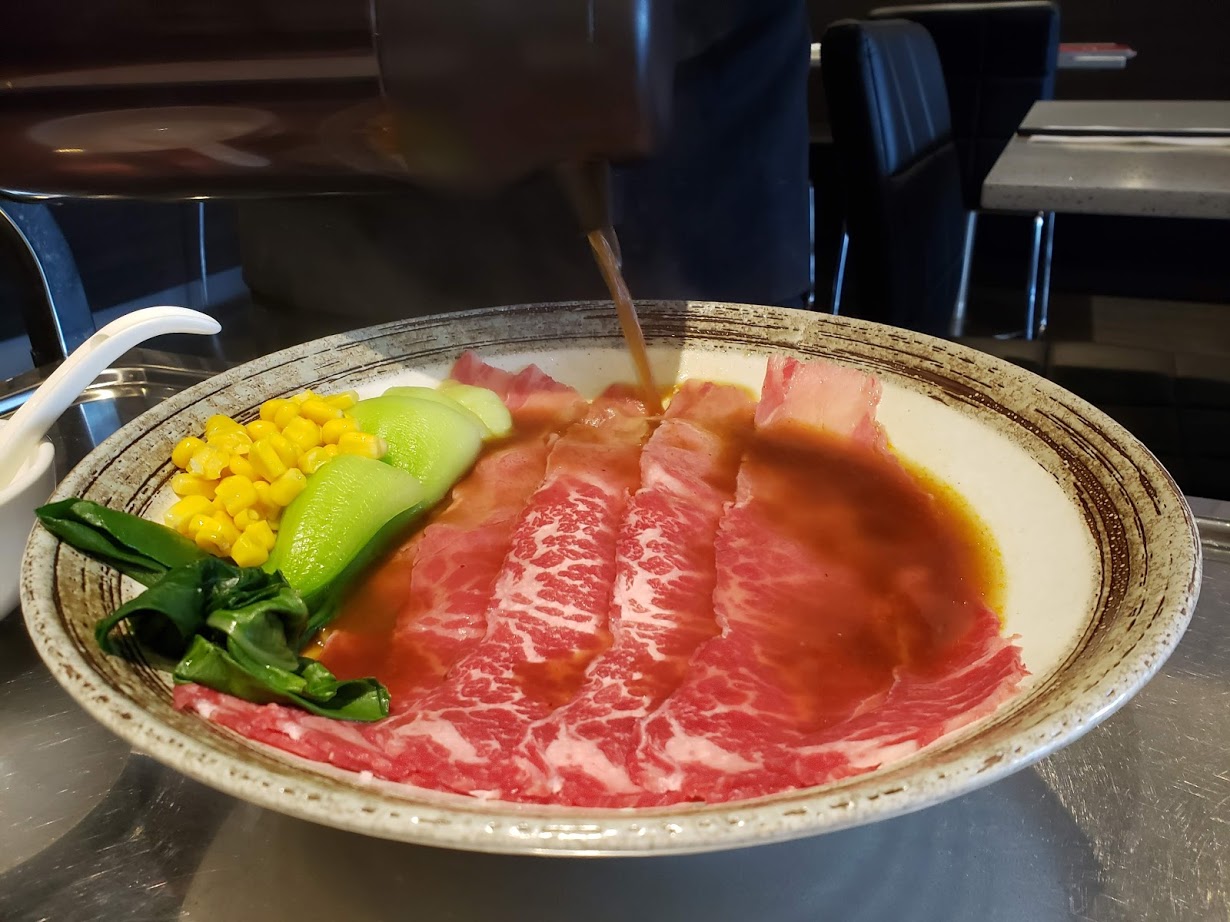 Premium beef noodle soup: The boyfriend had a long work week, so he treated himself to their premium beef noodle soup! This is one of RedBeef's specialties, and I haven't really seen it around at other Taiwanese restaurants.
The broth is poured into your bowl once it arrives at the table, because the beef is thinly sliced and cooks very fast. The broth was the same as mine.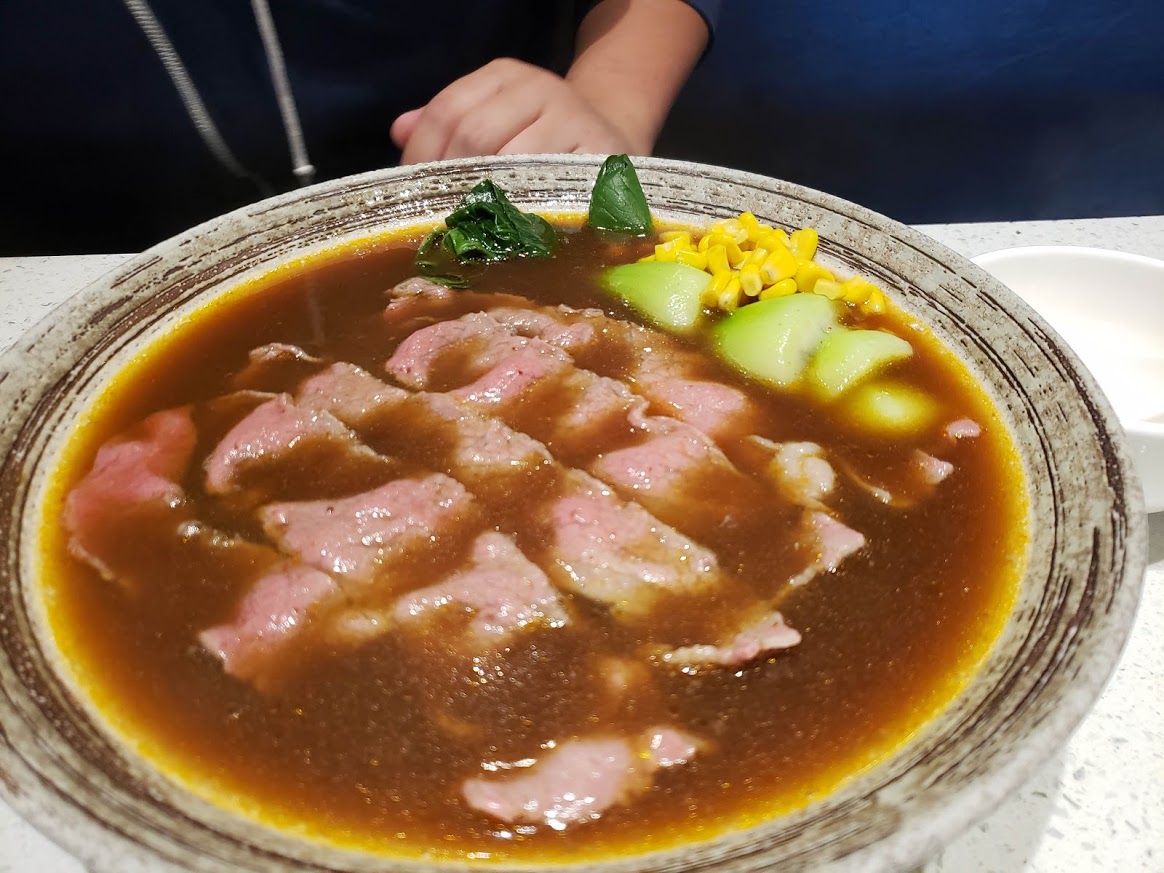 The beef was sooo good and such good quality. It was very soft, tender, and had a nice marbling to it.
We left very satisfied with RedBeef for both visits! It would be a restaurant we would purposely make the drive to, if we were craving some solid Taiwanese food.