The fiance and I have been wanting to try different Indian restaurants lately! After looking around at some delivery apps, we picked Saffron Indian Cuisine.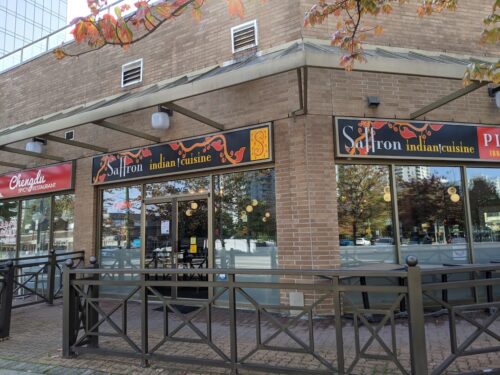 The restaurant is located on Kingsway in Burnaby, a few blocks from Metrotown and beside Nando's. I took this picture for this post a couple of weeks after we ordered delivery.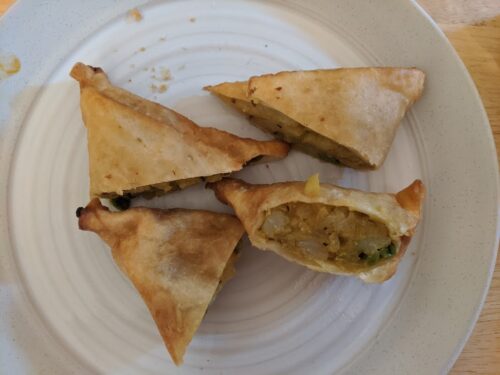 Samosas: The samosas were packed and plump, but it could have used more spices and flavour. Considering how Indian food is very aromatic and fragrant, the samosas were on the bland side.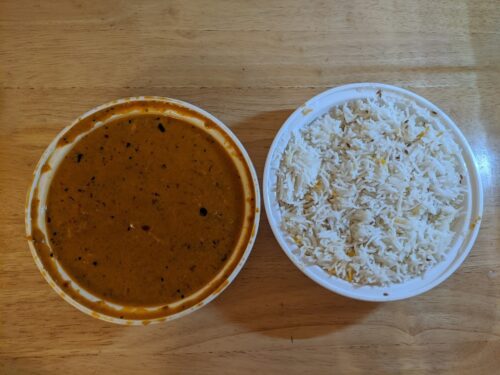 Chicken korma: The chicken korma was delicious! The sauce was fragrant and flavourful, with a nice spicy kick. It came with a side of fluffy basmati rice, which was a deciding factor in us choosing this restaurant because many chicken korma dishes at other restaurants didn't come with rice.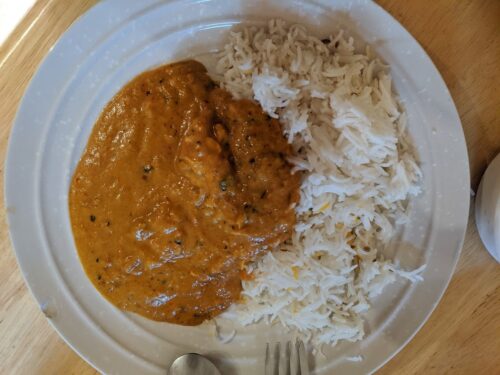 We enjoyed the chicken korma the most and had plenty of leftovers for lunch the next day.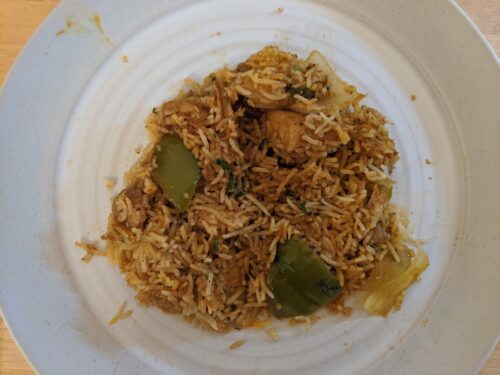 Chicken biryani: I always order chicken biryani because it's my favourite and I also like to compare different restaurants. Unfortunately, I found the chicken biryani here to be disappointing.
The rice was too oily and wet, so it lacked the fluffiness I was looking for in a biryani. Flavourwise, it was fragrant and tasty but I was not a fan of the wet rice.
---
Overall, I found Saffron to be meh. Nothing special or nothing extremely bad. It wouldn't be a top pick for Indian food and I'd like to try other places instead of ordering from them again.