I love my Samurai Sushi! I usually get pickup from the Cambie location, but this time, we went to the Fraser Street one. Since I haven't written a review on this location, I thought I would share the visit.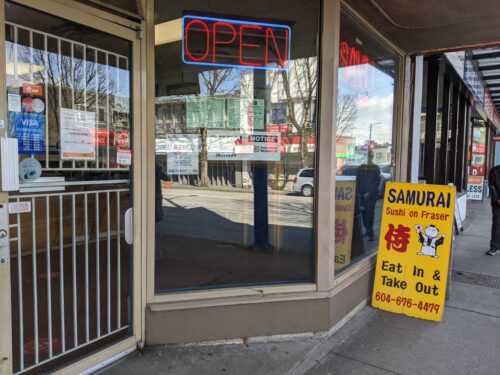 Samurai Sushi is quietly located by Fraser and 49th. It is easy to miss without the sign because the place is so small. As with both Samurai Sushi locations, they do primarily takeout, even before COVID. It's quite cramped in here and I wouldn't want to eat in here.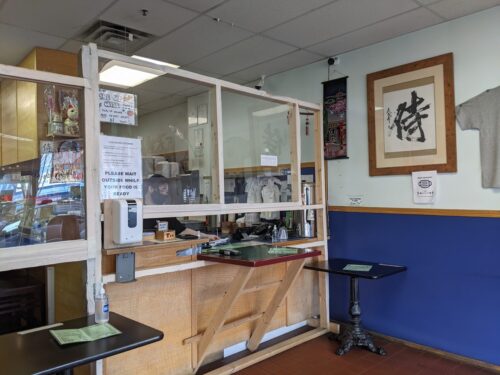 The wait here was quite long that day. I called when they opened at 11am, and they said it would be ready in 15 minutes. I ended up waiting for 30 minutes which was slightly annoying.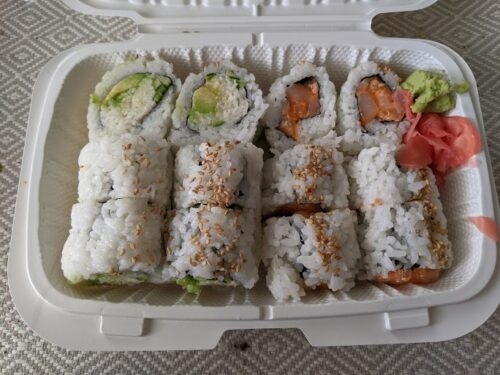 California roll: As usual, the California roll was extremely big and filling. No complaints about it. For the price and size, you can't really say anything bad about it! I usually save this for later because of how big the portion is, and because California roll doesn't have raw fish so it can last longer.
Chopped scallop roll: The chopped scallop roll was good as well. The roll was jam packed with fresh, snappy scallop.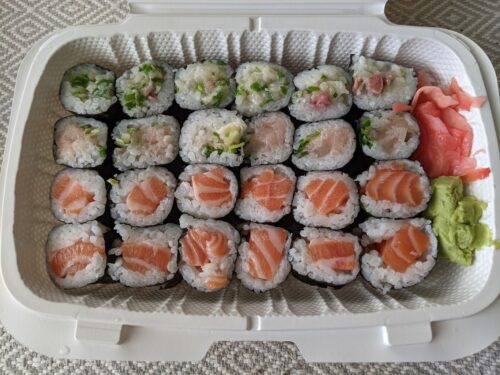 Salmon roll: My favourite roll of the day! The salmon was fresh, fatty, and flavourful.
Negihama roll: We weren't sure if they had negihama here, but turns out they did! The negihama roll was also very fresh and delicious.
Negitoro roll: The negitoro roll was delicious as well.
Our visit this time was consistent with previous meals from Samurai. Samurai is a reliable, no-frills spot for consistently fresh sushi, big portions, and cheap prices. It's not as fancy and food snobs may look down on it, but personally, I love my Samurai Sushi and will continue to order from here.