I've been meaning to take the boyfriend to try the delicious ramen joints in this area for a long time, but we never got the chance to since we aren't in this area often. He enjoyed Kintaro Ramen when we went back in May, but I wanted to take him to Santouka because they are both really good and authentic ramen joints. The last time I went to Santouka was probably at least four years ago, and I don't really remember much from that visit except that they were famous for their specialty pork. It was kind of like a new experience for me as well!

After locking our bikes down the street (highly recommend spending your day off and biking around the seawall, btw!), we walked to Santouka. There was a bit of a lineup when we arrived around 1pm. There wasn't anyone at the cash till or taking names, so we just joined the rest of the customers in line. After 5 minutes, one of the waitresses came and took names. We were promptly seated after that.
Santouka Ramen is a pretty small restaurant, so seating was a bit tight. It was a bit awkward for me to get to my seat at the booth because the tables were super close together, and I was holding my bike helmet and basket. I barely made it between the two tables.

Yummyyummyyummyyyummyy ramen! Compared to other ramen joints, I found their menu to be a bit bigger and had more pages. They had a page dedicated to their specialty dish, which will be mentioned below.

The boyfriend settled on getting a cha shu ramen with shio broth. He enjoyed the ramen, and had no complaints about it. The broth was creamy, and lightly seasoned with salt. It came with a hard red berry of some sort, we weren't sure what it was so we didn't eat it. After looking at their website for the sake of this review, turns out it's a Japanese pickled plum. Oops, but that gives me more of an excuse to come back here! And I most definitely will after ordering the next item…..

I remembered from my last visit here a few years ago, that they had a specialty pork dish but I couldn't remember the name of it. Turns out it was called toroniku, and is simmered pork cheek meat. Pork cheek meat is very rare, since only 200-300g can be taken from each pig. MY GOODNESS WAS IT DELICIOUS. The toroniku melted in my mouth, and was very tender and soft. It had a very rich flavour to it, but the meat itself was actually quite lean. It was seriously amazing.
I would come back again, and make the journey here, just for the toroniku ramen even though quantities are limited and it is not guaranteed in stock. I got the shio broth, which was made perfectly just like the toroniku. I am not sure why the pork and toppings are served separately, but I ended up soaking the toroniku in the creamy broth to make the flavour even richer than it already was. SO. DELICIOUS.
All the broth for the ramen at Santouka takes 20 hours to perfect, before serving to customers. The twenty hours allows the pork bones to fully simmer, giving it a full and amazing flavour. Santouka Ramen started in Japan, but now has locations throughout the world. I would highly recommend going to Santouka Ramen and trying their toroniku ramen! You will not regret it (I hope!)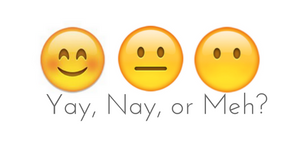 Yay!