The boyfriend and I usually don't go to fancy restaurants, but it was a special occasion so we decided to try out Seasons in the Park! We go to QE Park occasionally in the summer, and I've always wondered how the restaurant up there was.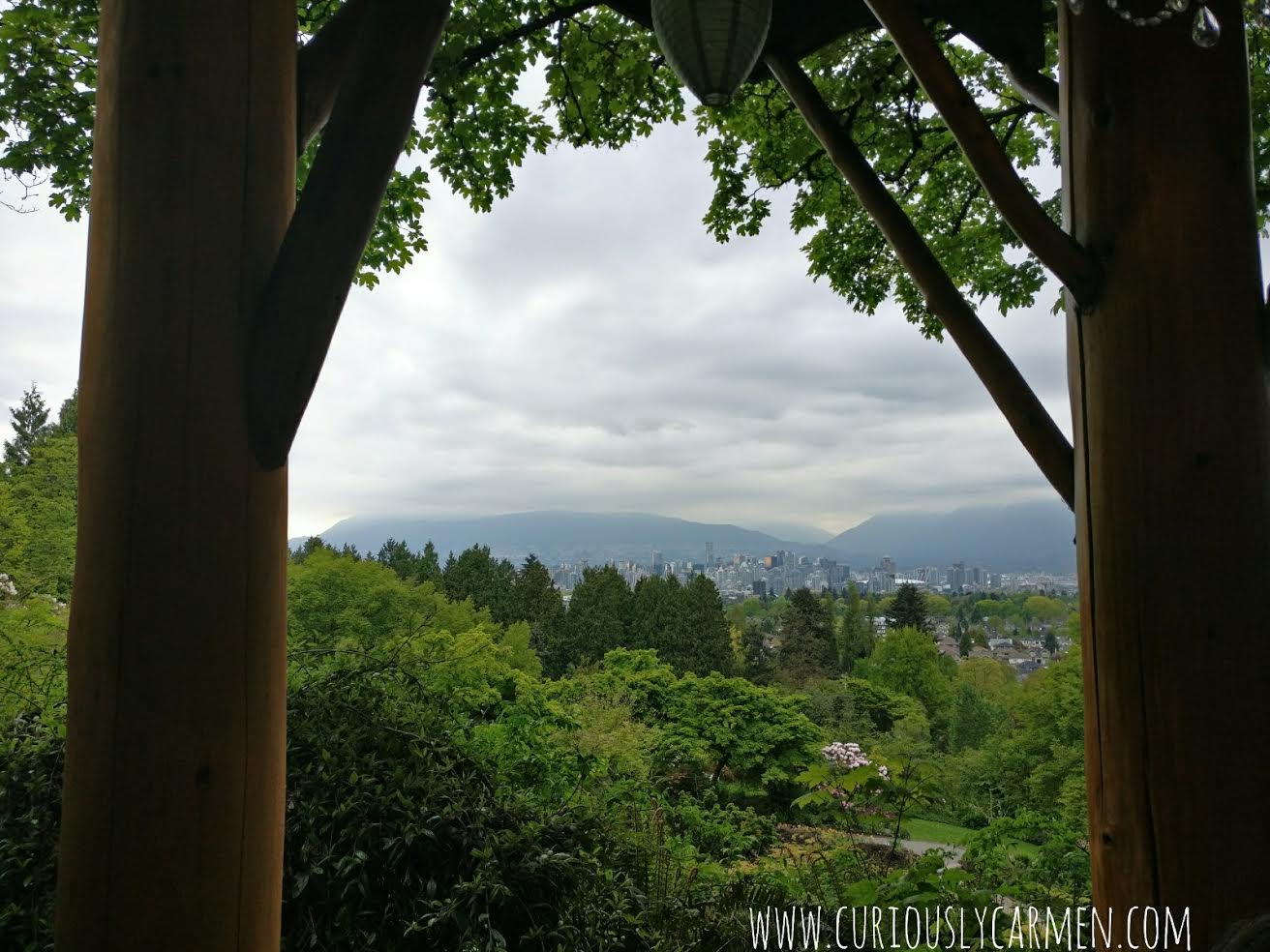 We had plans to go to another nice restaurant but that didn't go through, so it was a pretty spontaneous decision to come here (we decided to come here half a hour before). I was Yelping and this placed seemed like the perfect atmosphere that we were looking for.
After calling to see if a reservation was possible (HAH!) since we both hate waiting, we weren't too surprised when they were all booked for the night. But, they did leave some space for walk ins and the patio was completely walk in.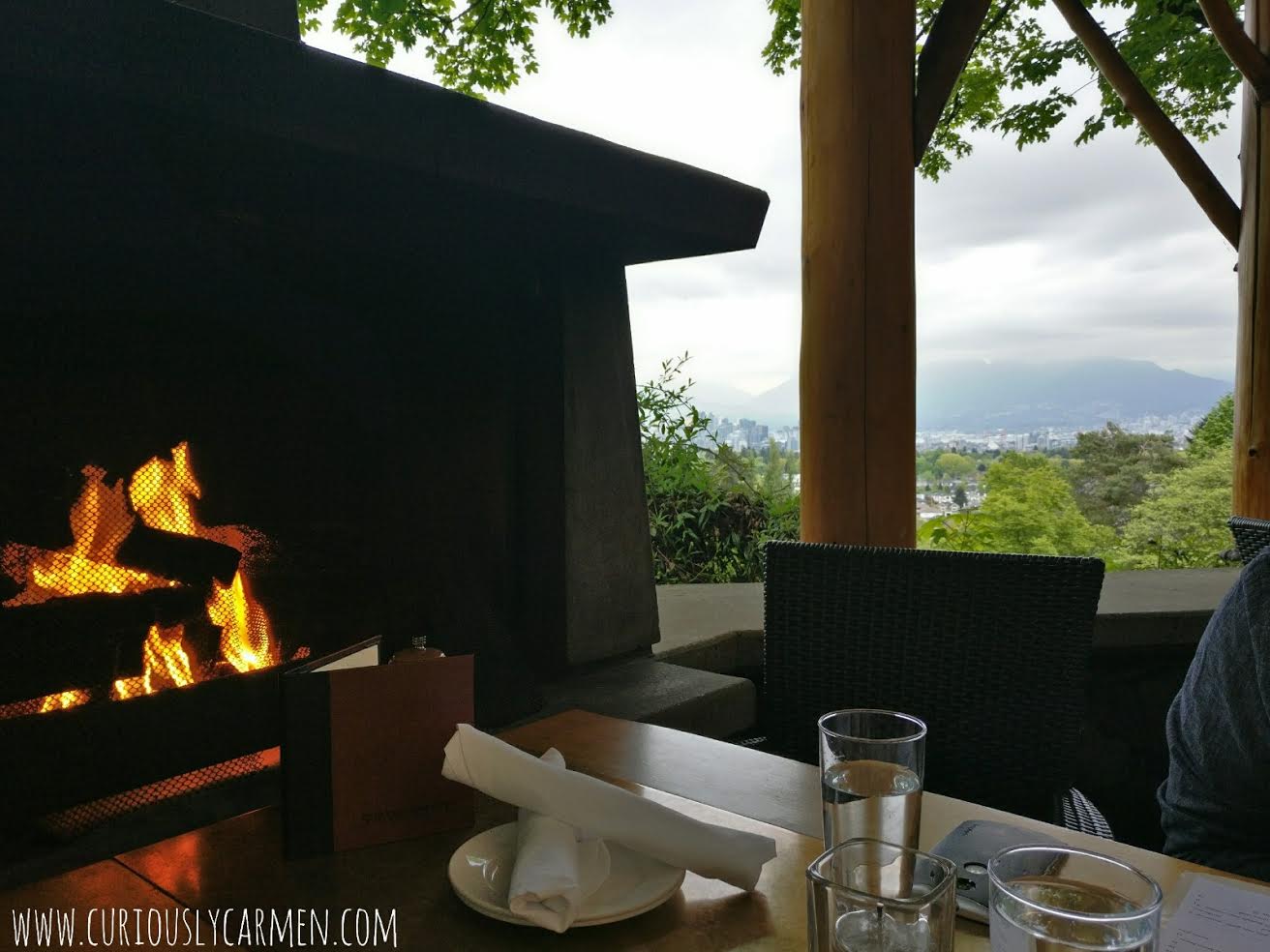 I didn't really want to sit on the patio because it seemed cold outside, but we were ensured that the patio was heated. We were seated next to a roaring fireplace which kept us warm and cozy the entire evening! Not all the seats have the fireplace, and the views are slightly better without the fireplace blocking.
Throughout our visit, the patio was full and offered pretty views of downtown and the park. We still had the buzzing, city atmosphere but with the seclusion and intimate vibe being among the trees in the park.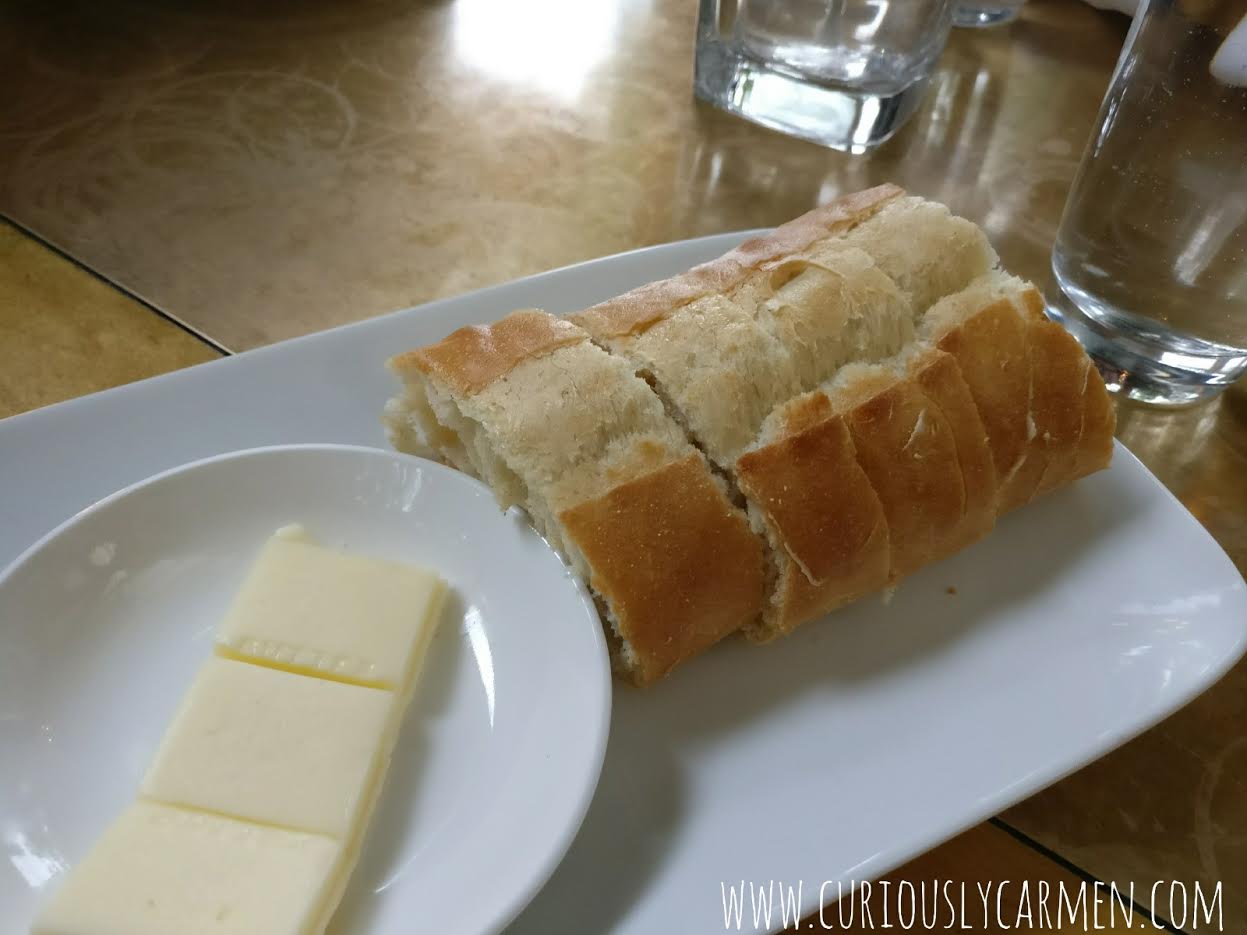 Bread, free: Standard complimentary bread. The bread was nice and chewy instead, and served slightly warm with a side of butter.

Calamari, $13.50: We normally don't get appetizers to save money and our appetite, but it was a special occasion. We were glad we ordered this because it was really good. It came with a very generous portion of calamari, with crisp and fresh batter. The calamari was seasoned with a variety of herbs which made it really good.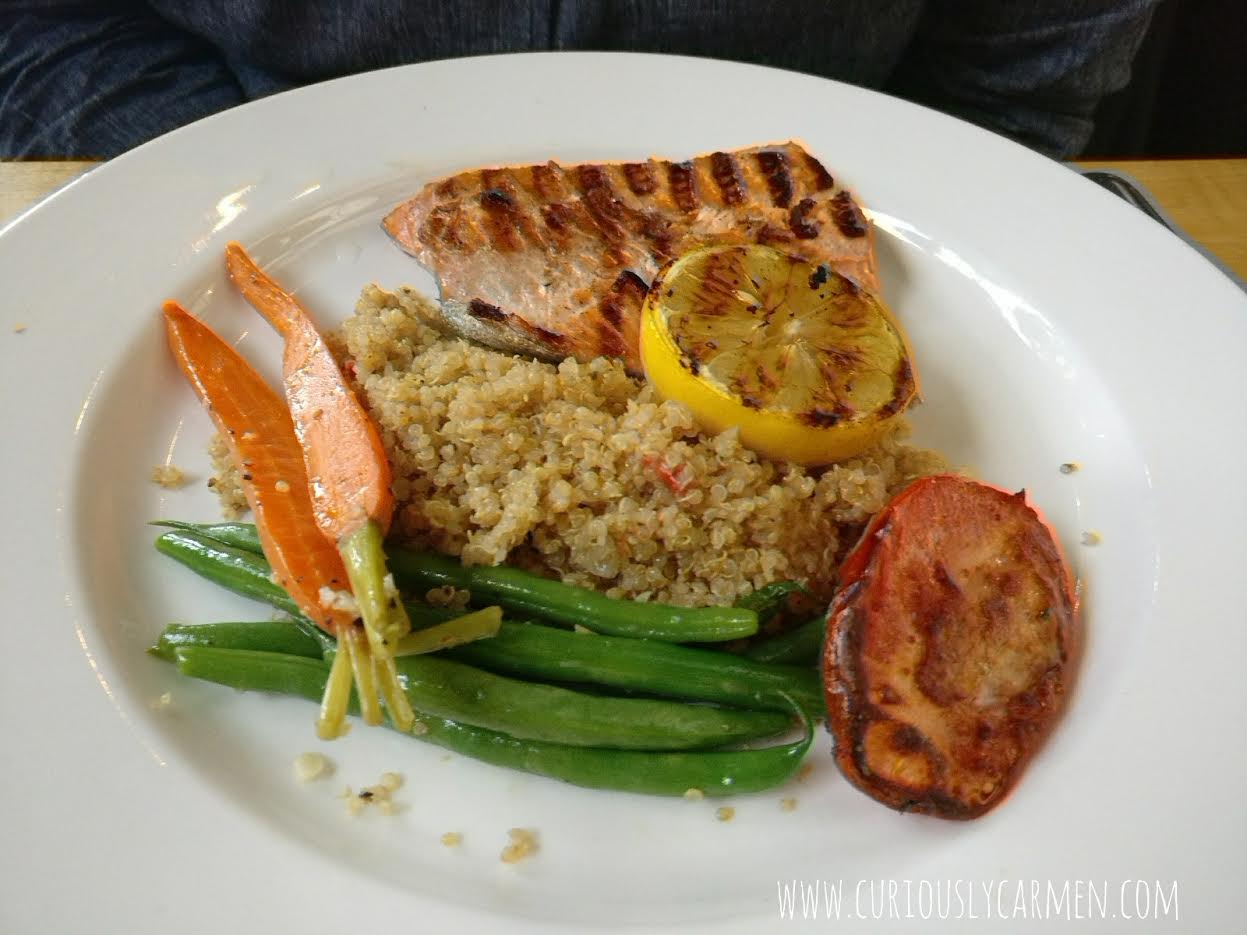 Alderwood grilled BC salmon, $29.50: The salmon was DELICIOUS. It flaked off nicely, and had a slightly grilled taste to it. So good. I just wanted to eat the whole thing.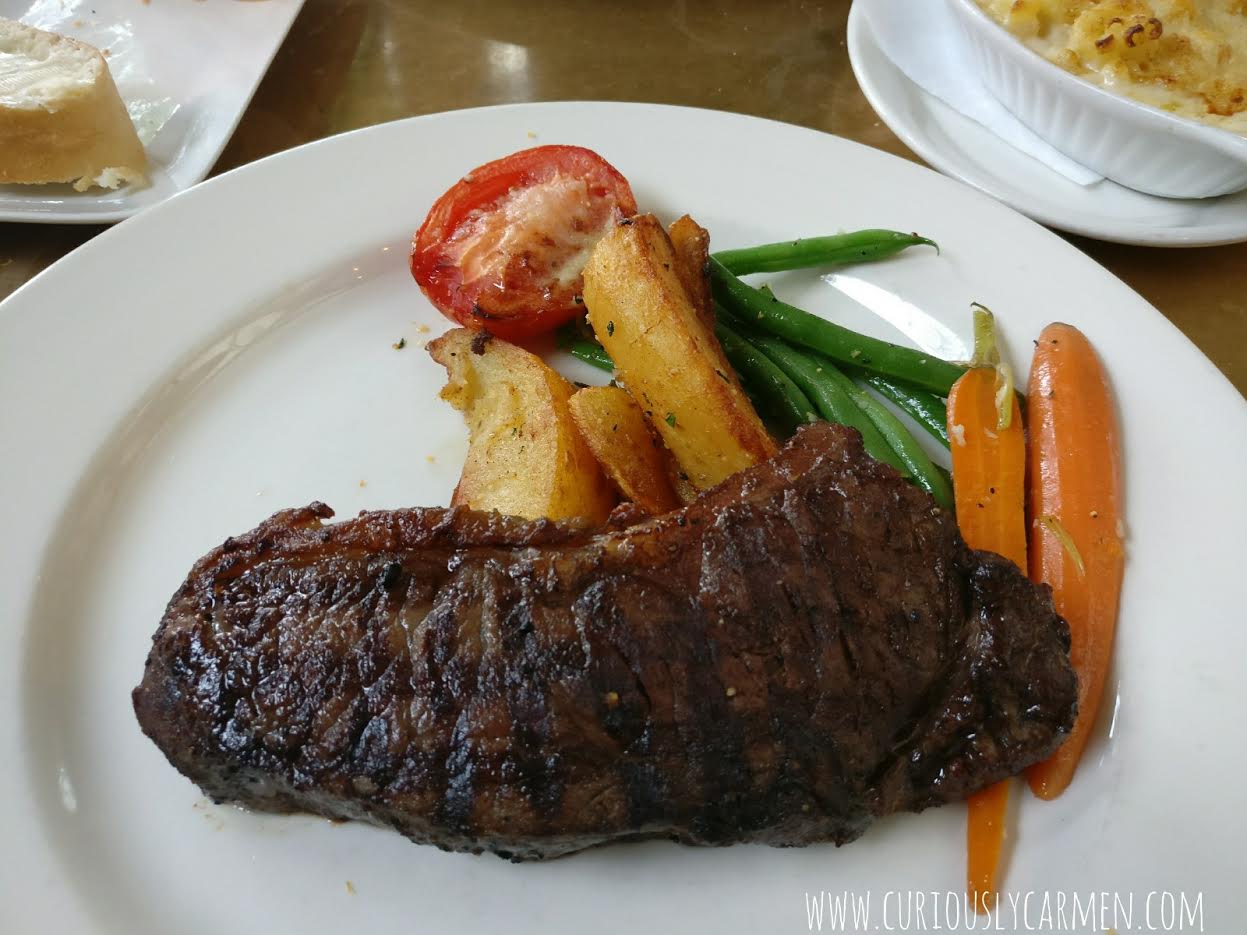 New York Striploin, $42: My entree was the striploin, cooked medium rare! It was very juicy, tender, and flavourful. If I recall correctly, it usually comes with some sort of sauce or butter, but I asked for only salt and pepper with it. I'm a big believer in eating steak with good ol' salt and pepper because I find it tastes so much better when made simply! Am I the only one who prefers steak this way?
Oh right, my veggies and potatoes. The steak was so good that I forgot to talk about the rest! The string beans and carrots were fresh and crunchy. The tomato was baked and slightly dusted with cheese. The roast potatoes were too filling and starchy for me after having the bread, calamari and steak, so the boyfriend finished it instead. However, they were really flavourful as well.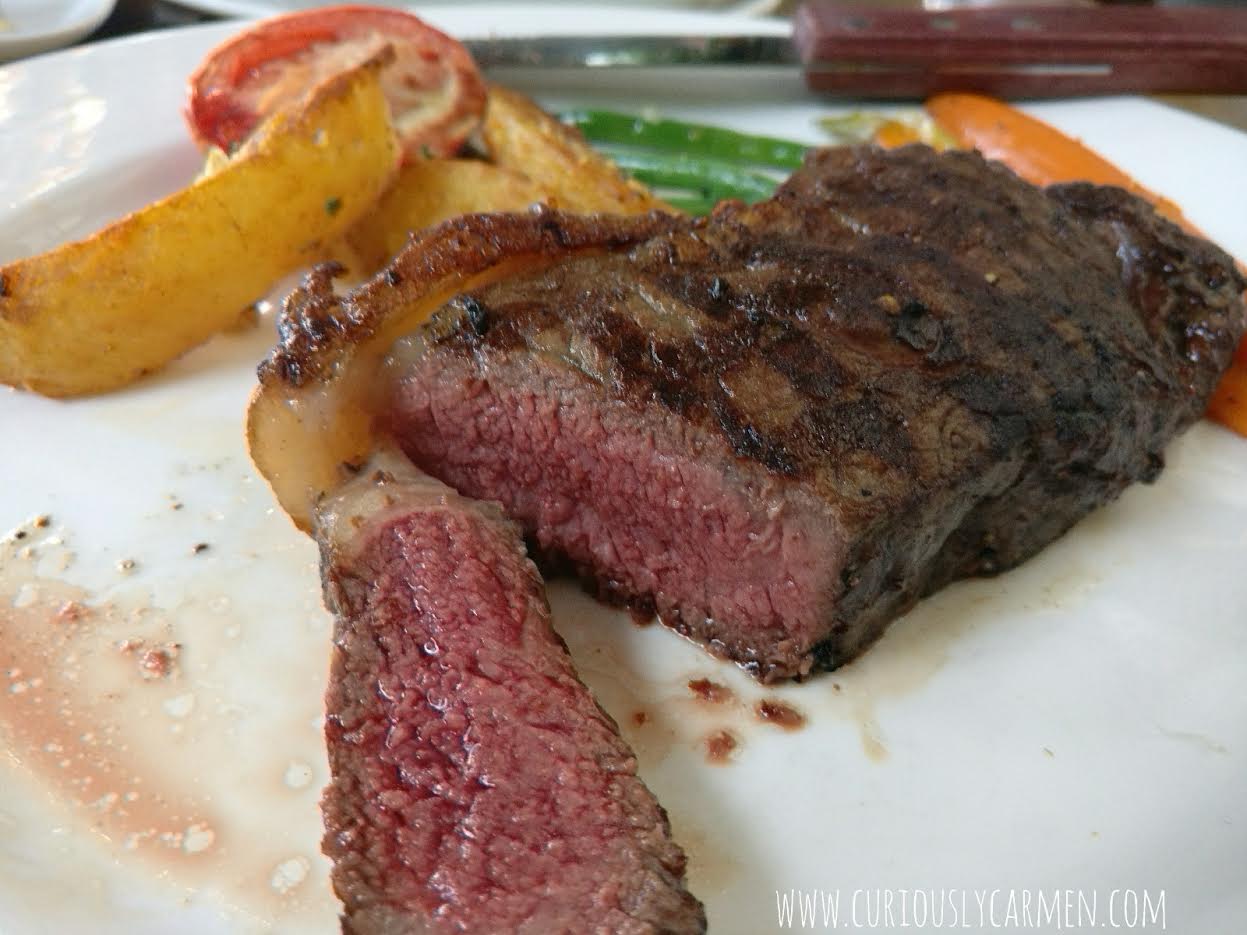 Close up of my medium rare steak! WordPress needs to have an emoji keyboard so I can insert the drooling and heart eye ones here!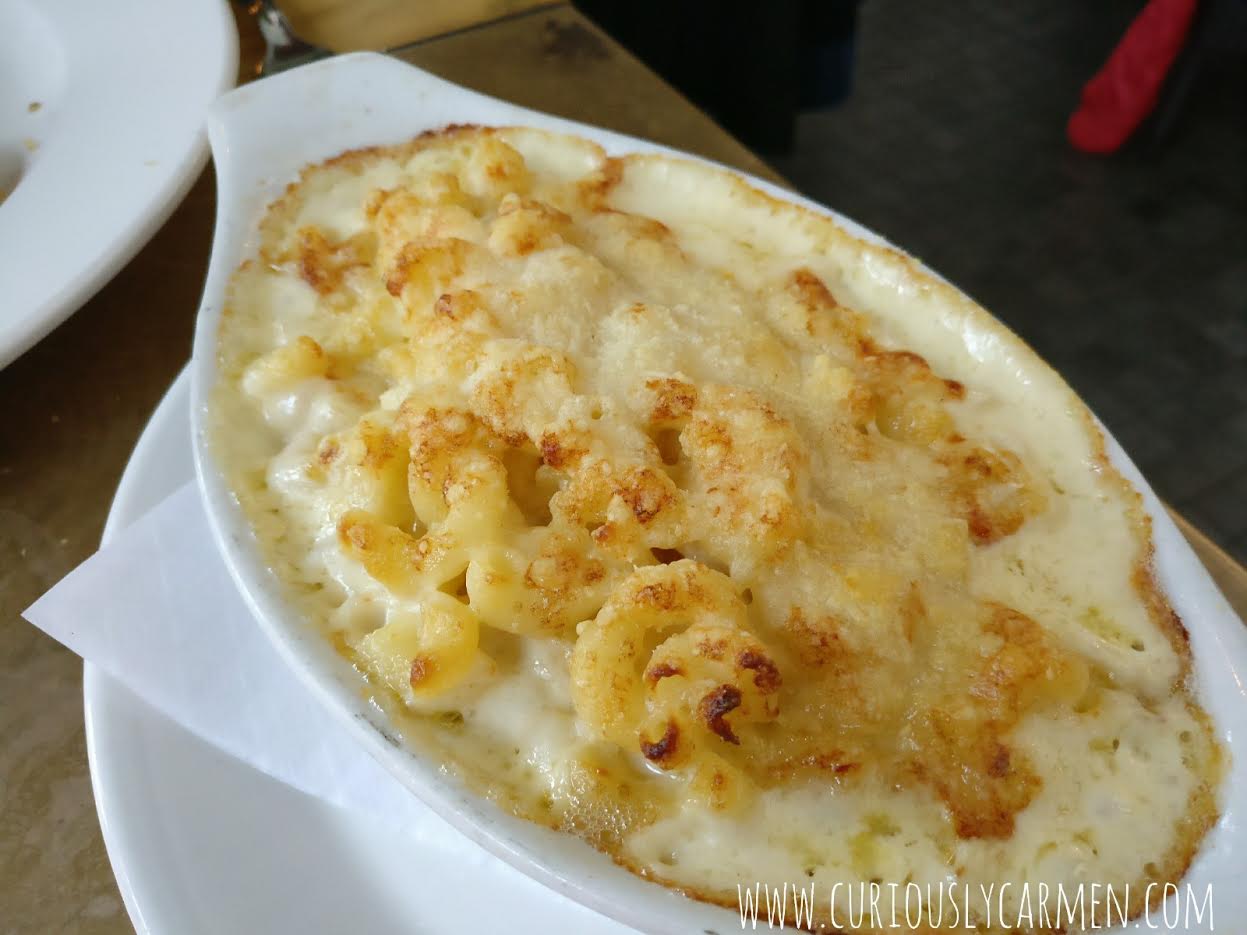 Mac and cheese, $7.00: Wow, I didn't realize how much food we ordered until writing this post. For $7, this was a really good value and good size. The mac and cheese was baked with four types of cheese. The boyfriend said it was really comforting, with very stringy and delicious looking cheese.
All in all, we had a lovely experience at Seasons in the Park and we would gladly come back. The atmosphere and food were perfect. I'm so glad we picked this place out despite it being last minute! I would highly recommend coming here for a special occasion, or taking out of town visitors. The view is beautiful on a sunny day, and you can also walk around QE Park before and after dinner!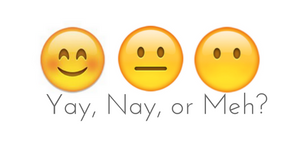 Yay!