Instead of our usual dinner spots, the boyfriend and I decided to find a new place to go to! After some Yelping, we found Shang Pin Beef Noodle House as one of their 'hot and new' places.
Shang Pin Beef Noodle House is in the Mount Pleasant neighbourhood, which always has a special place in my heart and many great childhood memories. It was a bit hard to find parking on Saturday night, but we finally found an empty meter… With 53 minutes left!!! How lucky!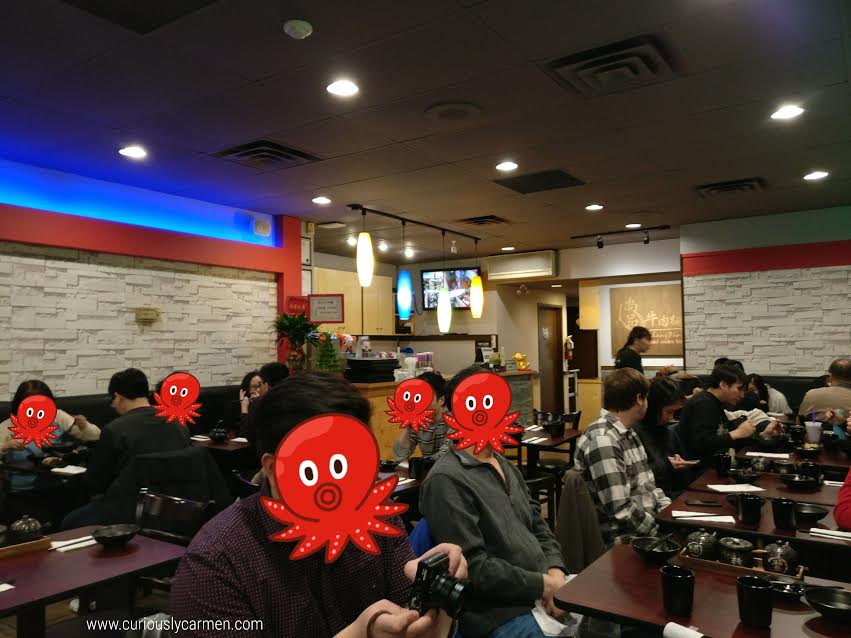 Octopus party to protect people's privacy LOL!
The restaurant before used to be a Japanese restaurant called 1/2 roll… Where their speciality was making half order of rolls. Yeah, I can see why Shang Pin replaced it…
Anyway, walking into the restaurant, it was very clean. We were surprised that it was 95% full at 6 pm already, so clearly it's gotten some much deserved attention.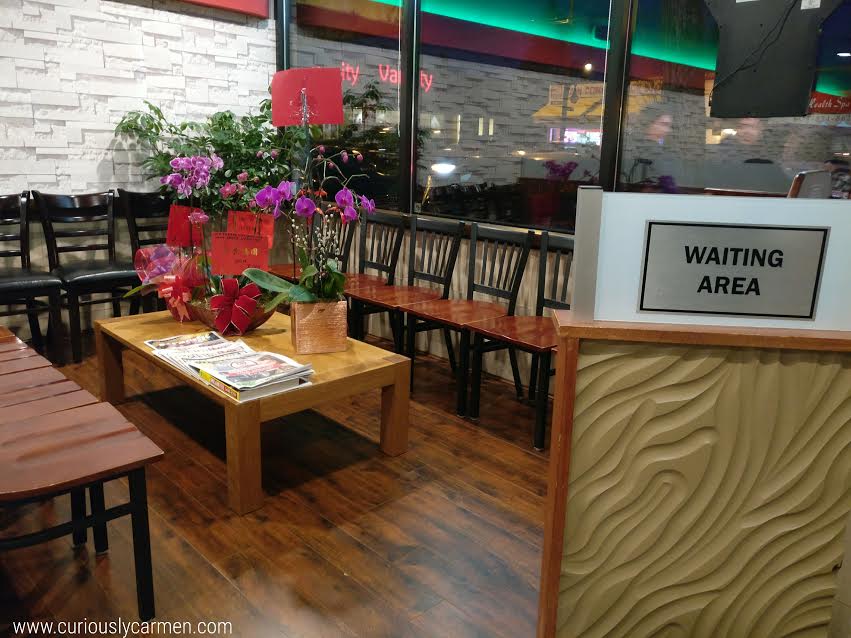 We found the waiting area a bit strange because it was so big! Couldn't they have fit a couple more tables instead of making such a big waiting area? But who am I to judge, I've never owned a restaurant before.
Perhaps their kitchen isn't big enough to handle additional tables? As the night continued, that was probably the case because our food was very slow……..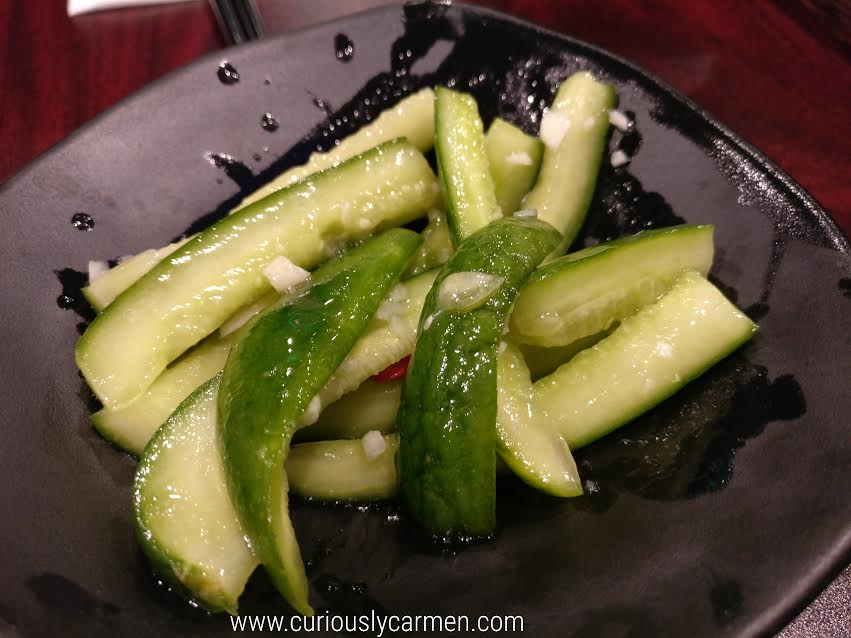 Pickled cucumbers, free: For their grand opening, we received a complimentary plate of pickled cucumbers to snack on. Later on, these became imperative because our food was taking so long, and we were haaaannnngry!
The pickled cucumbers were crunchy and also had a nice garlicky taste to it. They were very refreshing and make a good appetizer to clear your palette.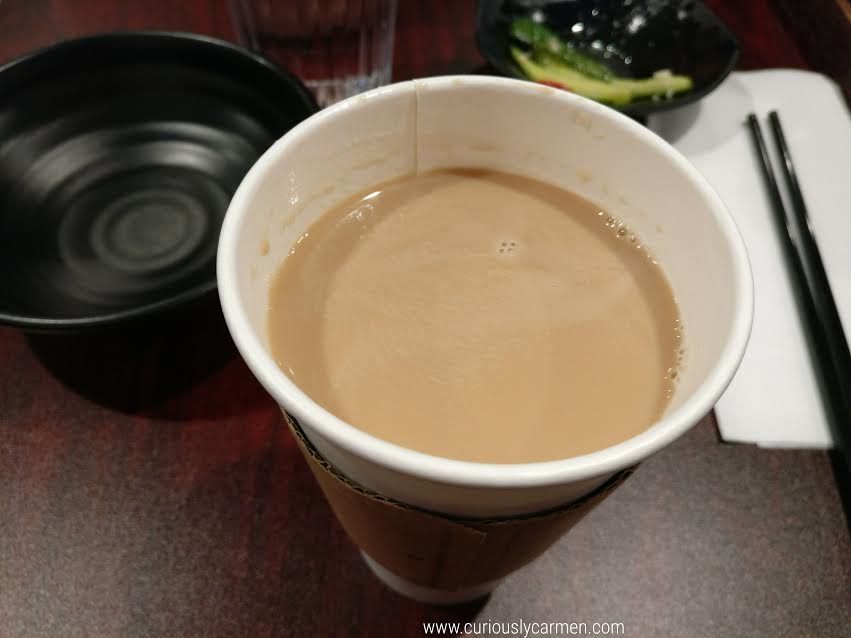 Milk tea, $4.00: The boyfriend is a huge fan of milk tea, so he wanted to see how this place was. The milk tea took quite awhile to come. After asking, we were told it was on the way and that there were many drinks ahead.
He said the milk tea was good, although he was used to the Hong Kong style milk tea more. It also came in a to-go cup so he brought it with him afterwards.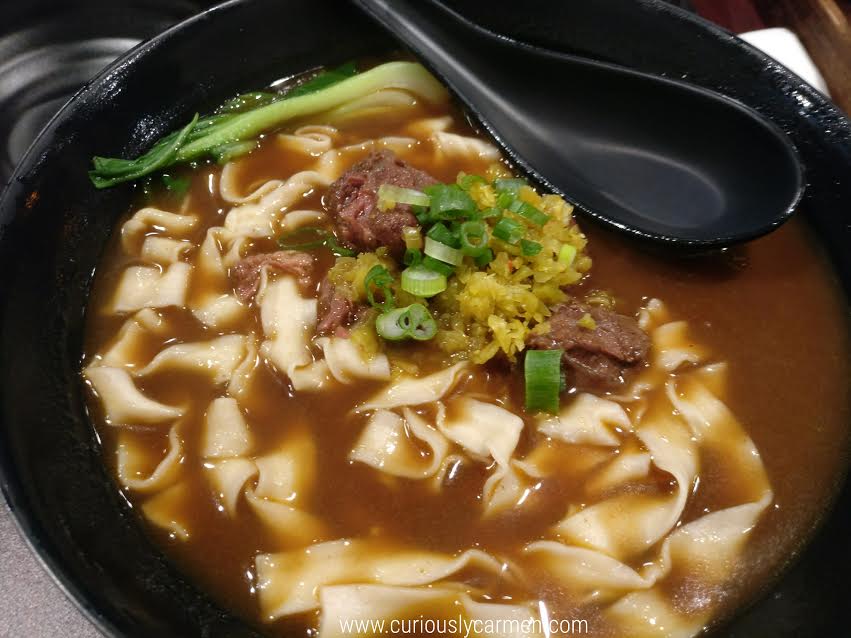 Braised beef shank in noodle soup, $8.95: I chose the thick noodles, which were delicious and so comforting!
They had a nice chew to it, and the soup fit in the grooves of the thick noodles – exactly what I'm looking for in a bowl of beef noodles.
The beef shank was tender and flavourful, but found that there wasn't that many pieces of it.
Oh yeah, I found the broth to be a tad too salty so I put some of my hot water to dilute it.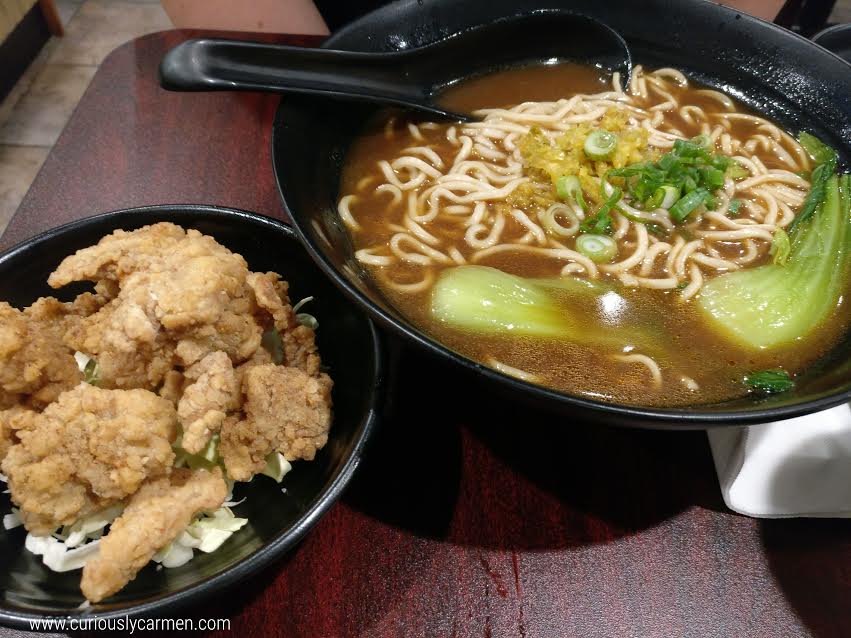 Deep fried Taiwanese nuggets in beef soup, $8.75: The boyfriend ordered thin noodles, which he enjoyed.
As with my beef shank, he found that there wasn't that much chicken nuggets. Although it looks like a lot in the picture, the bowl was small. Nonetheless, with what there was, the chicken nuggets were delicious and crispy.
From when we first sat down to when our food arrived at the table, took 45 minutes! We were getting impatient, but understood that it's a new restaurant so perhaps they still had some issues to work out.
When the food finally arrived, it was very satisfying and delicious. Despite the smaller amounts of meat, we would come back here if we're craving Taiwanese noodles!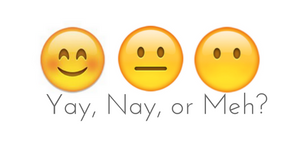 Yay!