A couple of months ago, I noticed a new Thai restaurant pop up in Burnaby Heights, Siam Le Bien. It's been awhile since we had Thai food, so I suggested ordering some takeout from here.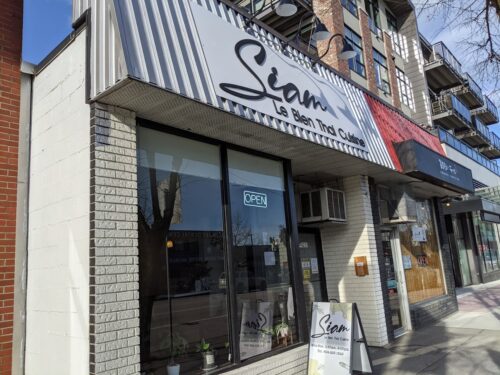 Previously, this restaurant space was occupied by Jane's Restaurant for many decades so I was surprised to see that it was finally gone. I believe there was also another short lived Thai restaurant that was briefly here after Jane's Restaurant. It is located next to Kamamarui Ramen and the fire station.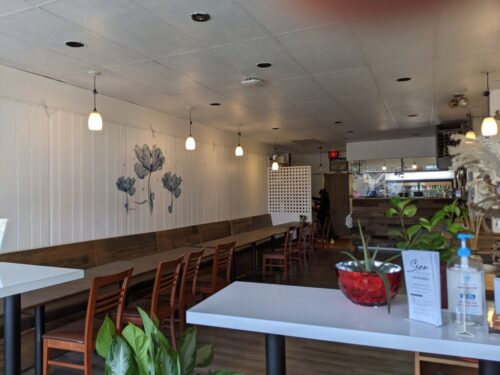 Ordering for pick up was quick and easy. Service was friendly when I went to go pick up the food.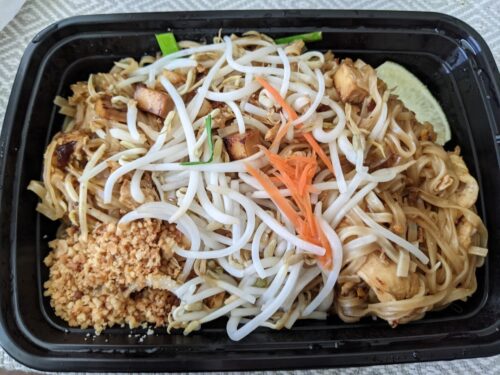 Pad thai with chicken: I don't normally order pad thai but for some reason that day, I was feeling like having it. I used to not like pad thai but it has grown on me since. My taste buds have definitely changed over the years!
The pad thai was pretty meh and disappointing. The chicken meat was on the dry side and the noodles were clumped together. It was also very salty, to the point where I didn't want to eat it anymore. On the plus side, there was some tofu in there which I enjoyed.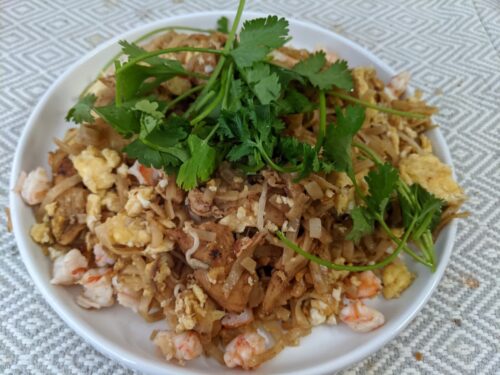 I saved half for lunch the next day and added some plain shrimp, unseasoned egg and cilantro to it, which helped to dilute the saltiness of it. But overall, it was meh.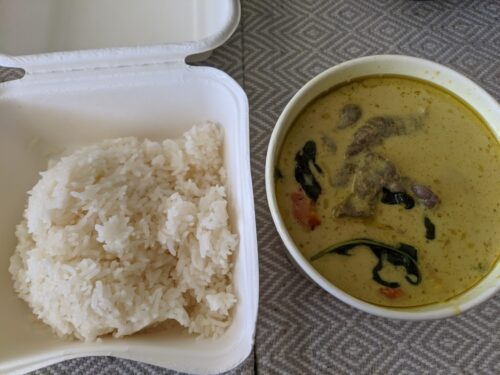 Green curry with beef: The green curry was better than the pad thai, but also too salty to be enjoyable. This is coming from someone who loves savoury and salty food! It was alright but we had better green curry elsewhere.
Overall, our meal from Siam Le Bien was meh and does not leave us wanting more. I feel bad saying that because opening a new restaurant during COVID is not easy. Both of the dishes were way too salty and left us thirsty. I was hoping to have another good Thai restaurant in this area, but I will stick with Chad Thai a few blocks down.