I have been curious about Sing Sing for awhile now, ever since they opened over 2 years ago. What sets Sing Sing apart from other pubs in Vancouver is that they serve Vietnamese food as well. I haven't seen this unique combo but I was also hesitant to try pho served at a pub. Bellini had a good time here before, so Bellini, Martini and I came for dinner one evening.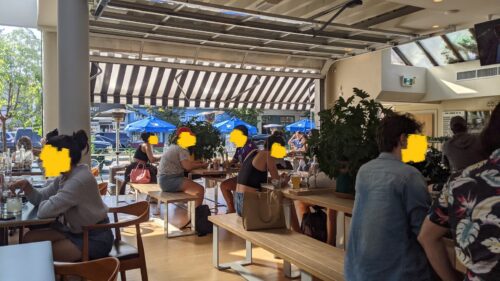 We came in the early evening around 5pm, and the restaurant was already at full capacity! They don't take reservations here either so I recommend coming earlier. The atmosphere was lively and bumpin'. The entire front of the restaurant opens up to a patio too.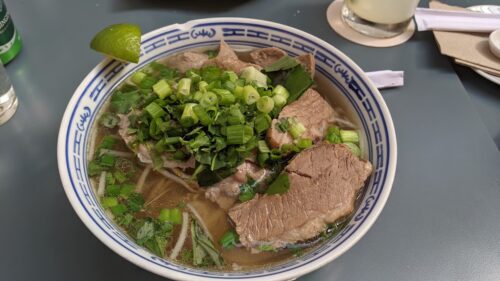 Beef pho: I ordered the beef pho which came with beef balls, brisket, and rare steak. To be honest, my expectations of pho served at a white pub weren't super high, so I was pleasantly surprised when I enjoyed it. It's not the best pho, but it's decent. The pieces of brisket were very thick and big, reminiscent of brisket served at BBQ restaurants.
There were a lot of chopped green onions on top, as you can see. Usually, pho is served with a side of beansprouts, basil, etc but it was already included. There were only a few pieces of beansprouts. My one complaint was that when I asked the server to have cooked beansprouts, she gave me a b1tchy and judgy look *eyeroll*.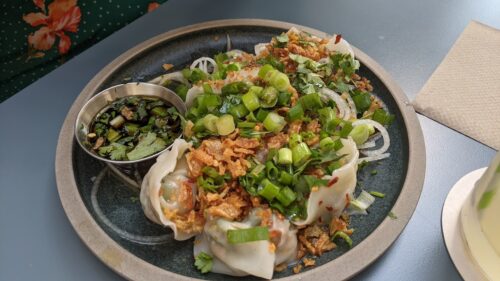 Dumplings: You also don't see dumplings at a pub often. Bellini ordered the vegetarian dumplings, which was topped with a mountain of green onions and fried onion (or garlic?) pieces. She enjoyed the dumplings and didn't have any complaints about it.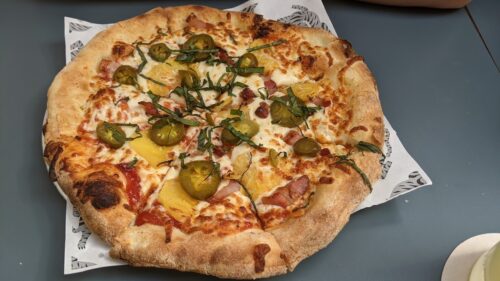 Pizza: Martini ordered a pizza. It was a smaller pizza and probably suitable for one person only.
---
Our only complaint was that the service was quite cold. I mentioned above how our server rolled her eyes at me when I asked for cooked beansprouts. Another complaint about the service was that Bellini and Martini decided to see if they could another drink at 6:03pm, happy hour ended at 6pm. Prior to ordering, they asked the same server if they could still have the happy hour price. The server said she wasn't sure and could try. They both asked her to come back and tell them if the HH price wasn't possible. The server never came back, and was replaced by another server so we thought all was good.
When we got our bills, they were surprised to see that they were charged regular price for the drinks. The new server said that the old server informed her of the situation, and it took some pushing to have her change it to the happy hour price. If the old server had come back and said the HH price wasn't possible, they wouldn't have ordered it.
Overall, I am really glad that I finally tried Sing Sing and I would definitely be back. Despite that rude server, we still had a good time here. The atmosphere was great, and I loved the variety on the menu.