It's been awhile since the boyfriend and I have tried a different Korean restaurant! So Hyang Korean Cuisine has been on our radar for awhile now, and we finally went to check it out for lunch one weekend.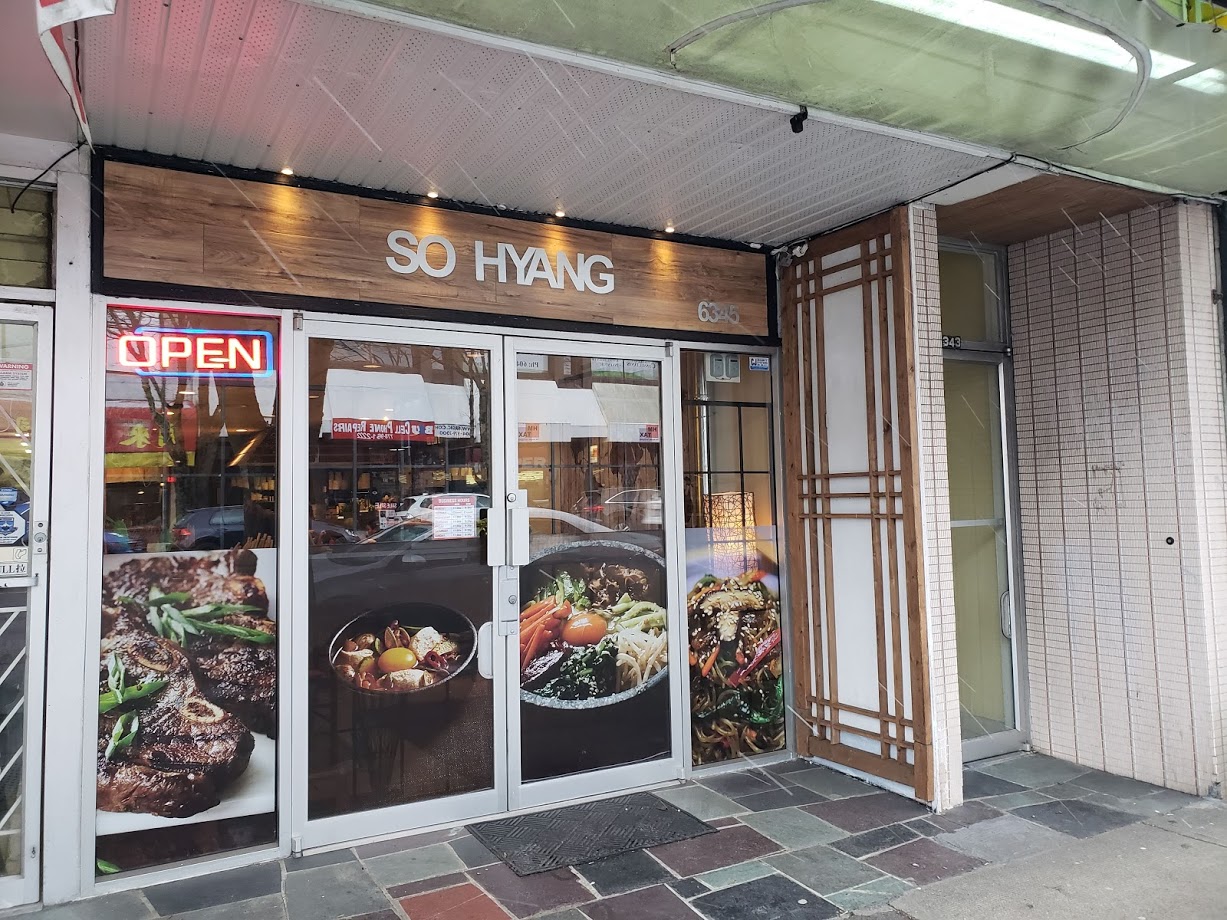 So Hyang is located on Fraser Street. The storefront is a bit small and easy to miss. But once you get inside, the restaurant is a lot bigger than it seems because it is long and narrow.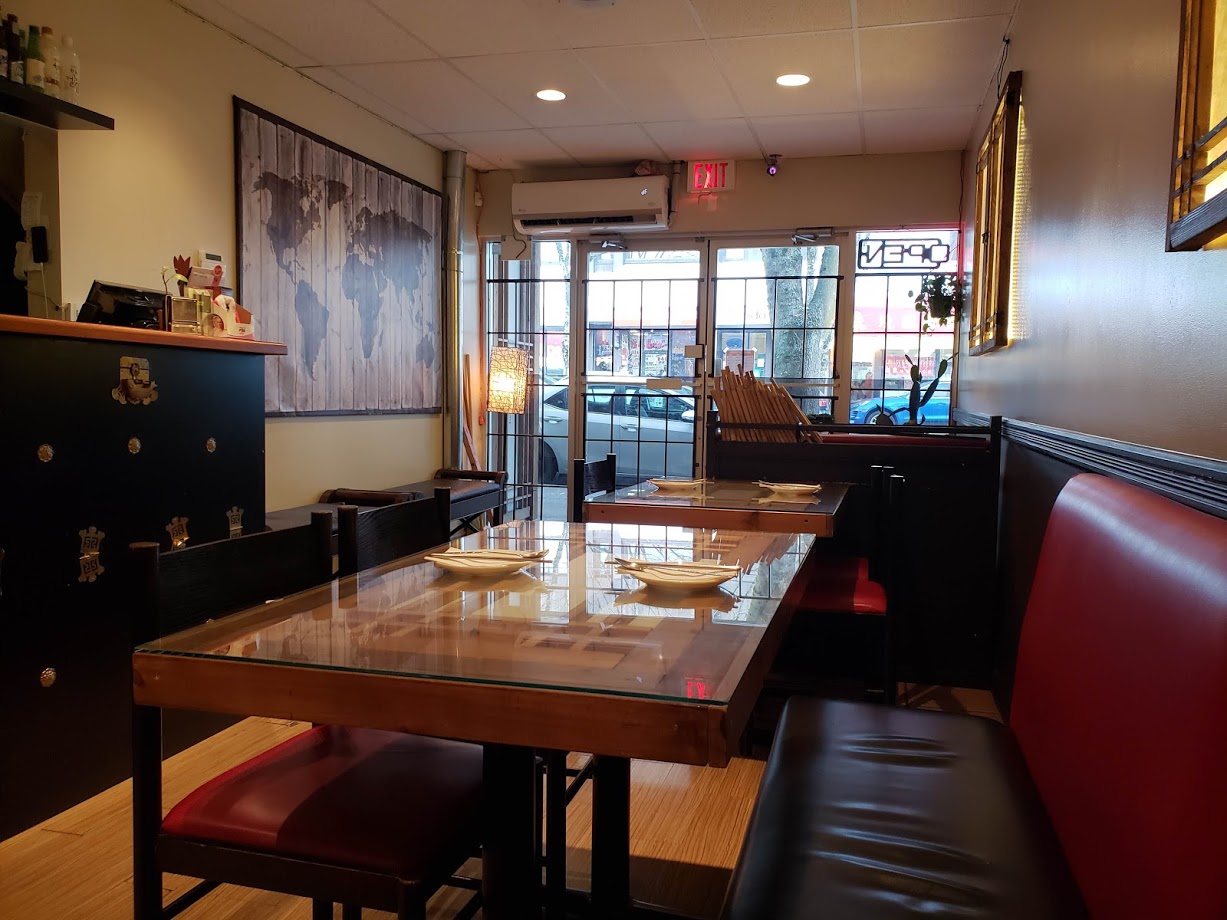 Service throughout our visit was really friendly, we had different serves refill our cups and ask if we needed anything!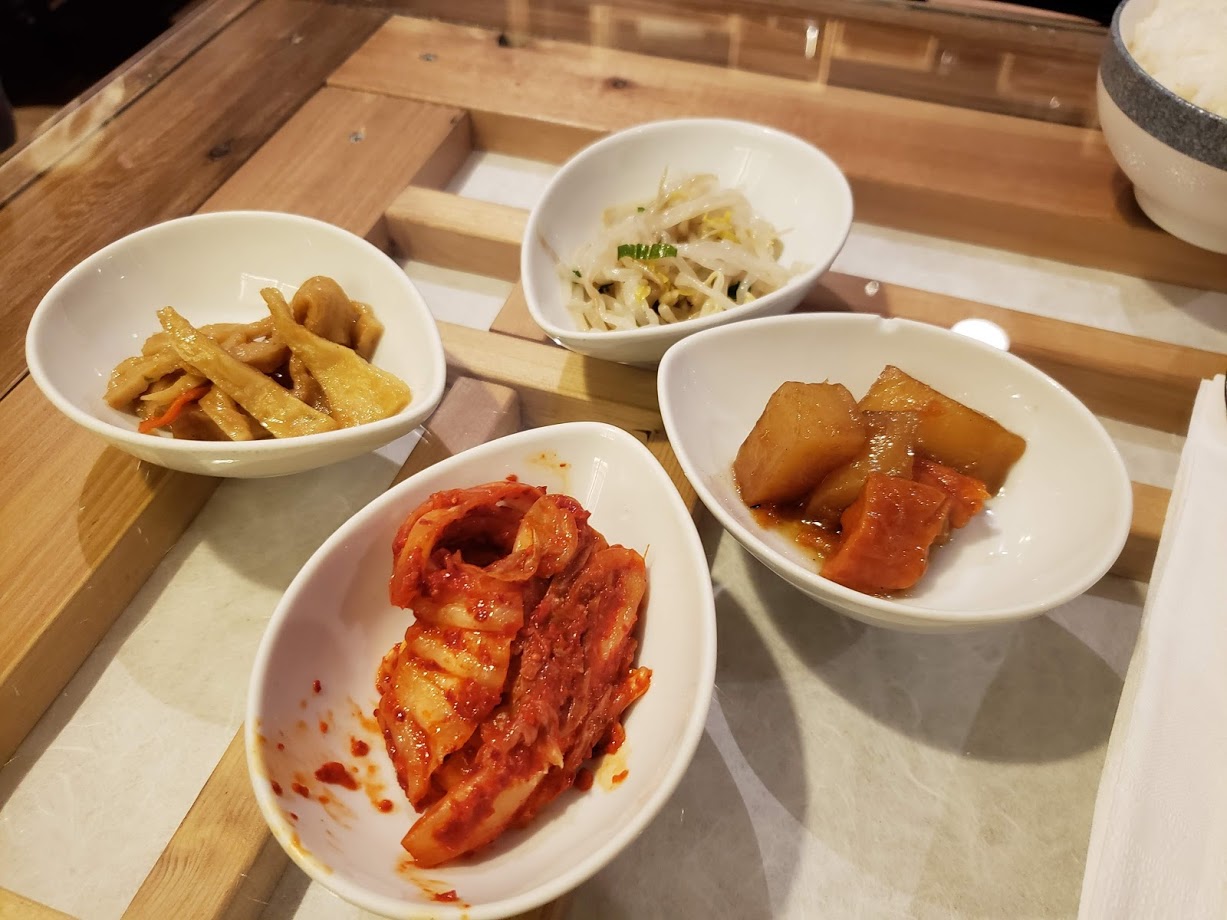 Banchan: We were given four different types of banchan. The beancurd was sweet and delicious. The beansprouts had a strong, yummy sesame taste. I didn't like the sweet potato as much because there was an overpowering amount of ginger taste. The kimchi had a nice, spicy kick to it.
Remember how I said the service was really good? A couple of servers came by throughout our meal, asking if we wanted refills.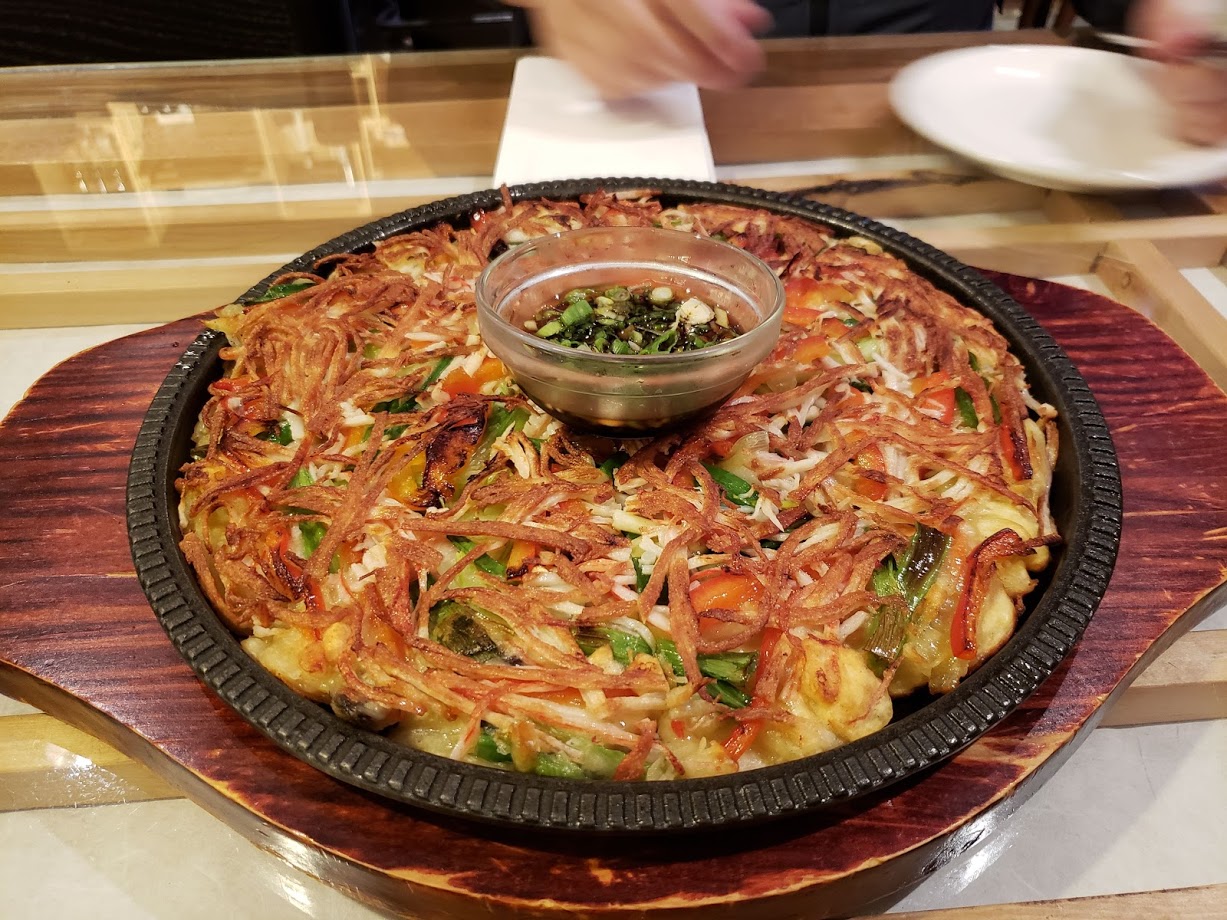 Seafood pancake: We knew that we wouldn't be able to finish this, but we wanted to give it a try and pack the rest back for a later meal.
It was delicious! For my first few bites, all I could taste was the red and green peppers. There was a lot more vegetables than seafood. The pancake was crunchy outside while the inside was doughy and packed with ingredients.
It came with a sweet, garlicky sauce that was absolutely delicious. I usually eat my seafood pancakes without sauce, but I used a lot of the sauce this time because it was so delicious.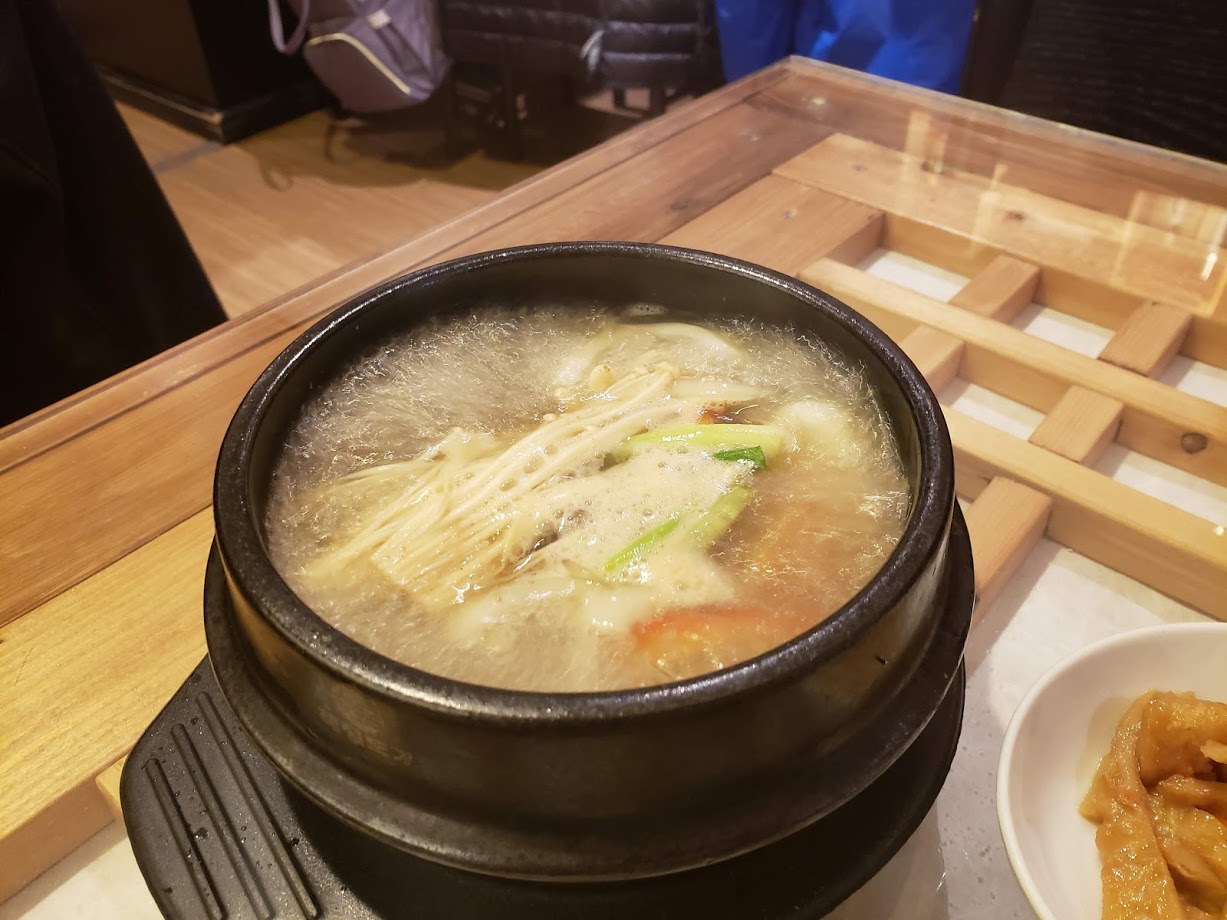 Bulgolgi tuk baegi: My soup bowl came piping hot! I wasn't really sure what to expect as the menu just said 'marinated beef stew in chef's special sauce', but the photo looked good!
It was delicious! It was sweet and garlicky, with many slices of seasoned boiled beef inside. There was also some enoki mushrooms, red peppers, and rice cakes. The soup came with a small bowl of rice too so I was quite full.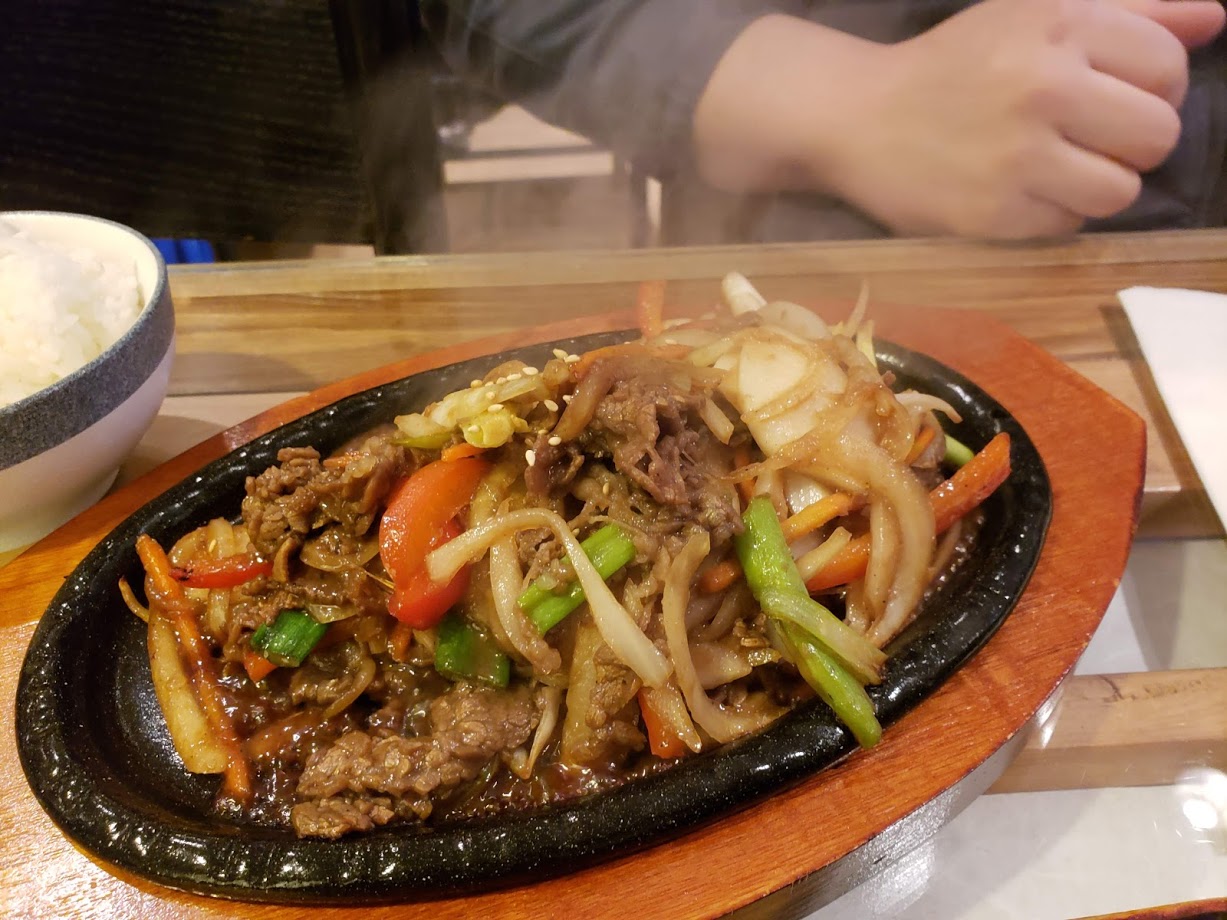 Beef bulgolgi hot plate: The boyfriend went with his one of his Korean favourites, beef bulgolgi. This dish also came with a side of rice. The beef was delicious, and he really enjoyed it. It was richly marinated and saucy.
We left the restaurant very satisfied with our meal. The food was delicious, and service was friendly as well. There's no doubt that we will be back!