After trying Got Pho a couple of weeks prior, I wanted to try Song Huong Vietnamese which is only about a 3 minute drive away.
The reviews looked promising, and I remember one of my aunts had said really good things about this place years ago, so off we went for lunch. However, I found it pretty disappointing.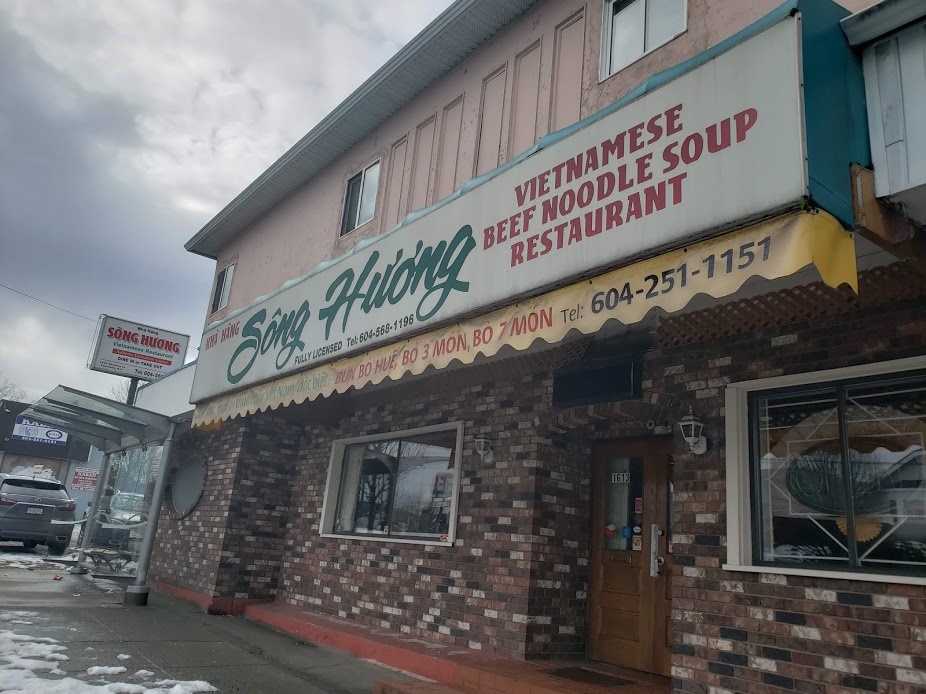 Song Huong is a run down, hole in the wall restaurant (without the delicious food aspect so actually just a run down, shabby joint). The restaurant has definitely seen better days.
They have decorated the restaurant with plastic vines and fake fruit on the ceilings, which I found made the place look dirtier because they didn't look dusted for awhile. There was also an abandoned dusty fish tank with dried algae stuff on the glass… not very appetizing at all.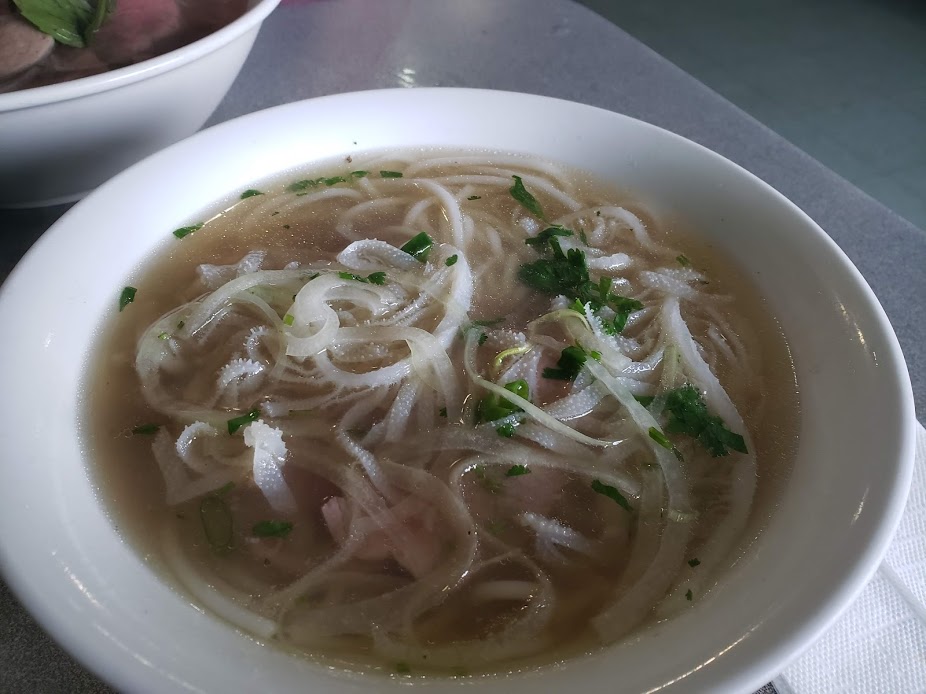 Pho, small: I ordered a simple pho but substituted it with round rice noodles. Taste wise, it was a bit flat but passable. Definitely not the best I've had. I was mostly disappointed at how small the portion was.
After a few bites, I was done! Usually, a small size is enough to fill me up but I was still so hungry after.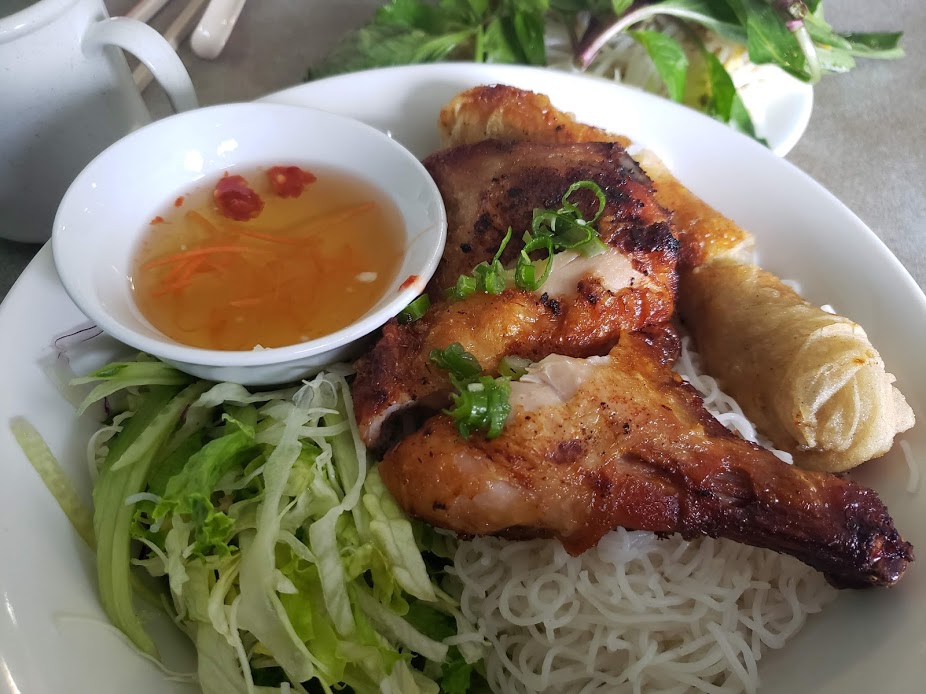 Lemongrass chicken: The boyfriend's lemongrass chicken came with crispy skin that was full of lemongrass flavour. However, the actual chicken meat itself did not have any flavour and was quite bland. It seemed like they only seasoned the skin.
He had no complaints about the spring roll, which came with pork and veggies.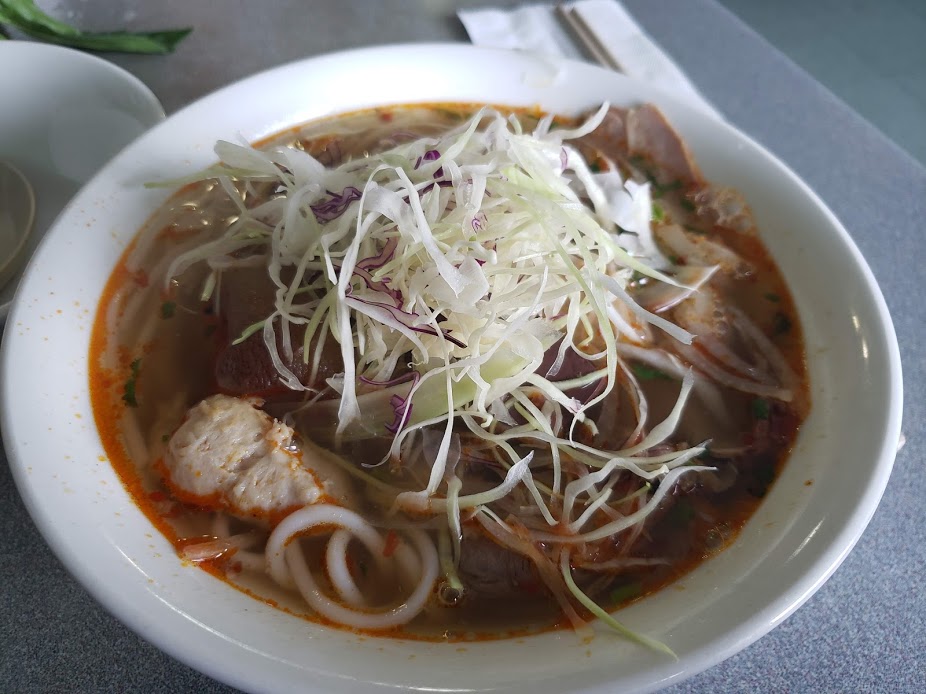 Bun bo hue, small: This was perhaps the most disappointing dish of our lunch. On the menu, the bun bo hue was touted as their house special. Even on their signage out front, they advertised their bun bo hue (see first pic). Many reviews online said it was delicious too, so my mom gave it a try.
Just like my pho, the bun bo hue was very bland and flat. We found it hard to comprehend how this was one of their most famous dishes. The portion was also quite small and not worth the price. Good thing my mom had ate some breakfast prior to coming here so she wasn't that hungry to begin with.
Pho, large: My dad was smarter and ordered the large pho, which filled him up.
I left still hungry and disappointed with Song Huong. The food was bland, portions were small, and the place just looked dirty. I don't have a problem with hole in the walls joints if they are actually delicious, but this place definitely was not.
There are so many other Vietnamese places to choose from. I would rather go to Got Pho or Basil Garden for Vietnamese food, both of which are under a 5 minute drive from Song Huong.
Perhaps we came on a bad or off day, but I would be hesitant to come back here again.