Disclaimer: In light of COVID-19, I just wanted to say that I am doing my part and social distancing. This is a review based on contact-less delivery.
I know that you may want to go out and have fun, but it is crucial that we distance ourselves to slow the spread of the virus and flatten the curve before it gets worse. Yes, you may feel fine but you could be passing on the virus to someone who is immunocompromised or elderly that may not survive this virus.
---
Straight Outta Brooklyn Pizza is located right beside Sal Y Limon and seeing that the latter is one of the fiance's favourite restaurants in town, why would we go next door? They also have two other locations in Chinatown and Downtown, but the one in East Van is their original location.
Well, we finally tried the East Van location for delivery recently, when I wanted to review a restaurant we haven't been to yet! Blogging gives me something to do while social distancing, as evident by my outdoor bubble tea photo shoot in my previous post, LOL.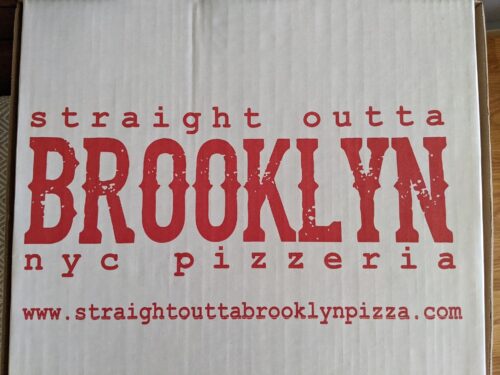 Straight Outta Brooklyn Pizza specializes in New York style pizza. I am no pizza expert and will happily eat any type of pizza, but for the sake of this blog, I looked up what New York style pizza was.
New York style pizza is a thin crust pizza, sold in large, wide slices. Most people like to fold the pizza slice in half and eat it that way.
I didn't try New York pizza while in NYC but I guess I tried it in Vancouver instead!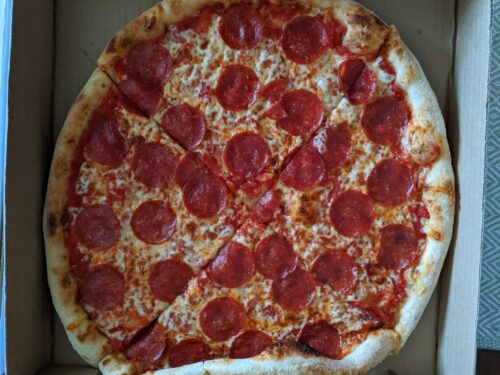 Pepperoni pizza: You really can't go wrong with with a good ol' pepperoni pizza. Usually I prefer a meat lovers pizza, but the toppings looked more scarce on the meat lovers. Meanwhile, there was so much pepperoni on this pizza that we got this instead.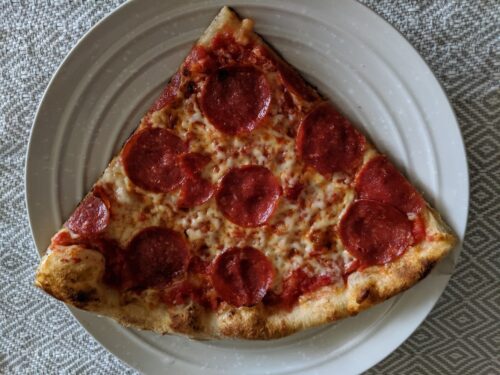 The pizza slices were huge! To give you an idea, the pizza was a large and cut in 4 slices. I only had "one" slice of each. 😉
The pepperoni pizza itself was tasty. There was a generous amount of tomato sauce, cheese, and pepperoni. I used to not like thin crust pizza, but it is growing on me! Funny how our taste buds change over the years.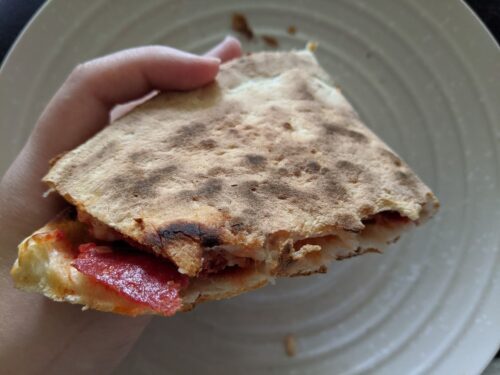 I ended up folding the pizza slice in half for the true New York pizza experience. It was easier to eat this way and still delicious!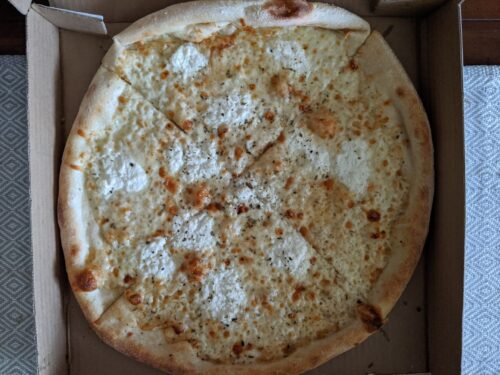 White pie: The white pie was delicious! This pizza came with mozzarella, smoked provoline, ricotta, grana, garlic, and oregano.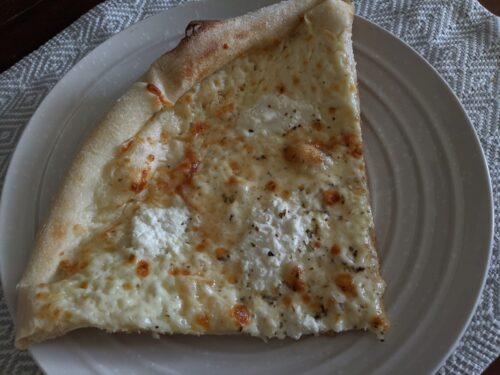 The oregano was the cherry on top of a deliciously cheeeezzyyyy pizza.
All in all, we were very satisfied with the two pizzas and had more than enough leftovers. The prices are slightly higher than your fast food pizzas, but the quality is there. Straight Outta Brooklyn was a great find!