Suika was one of the first blog posts I've ever written! Two and a half years later, I am back with an updated post on one of my favourite restaurants in Vancouver. For Valentine's Day this year, the boyfriend and I decided to just go somewhere familiar and tasty. We've been here a few times already, since we both love it here.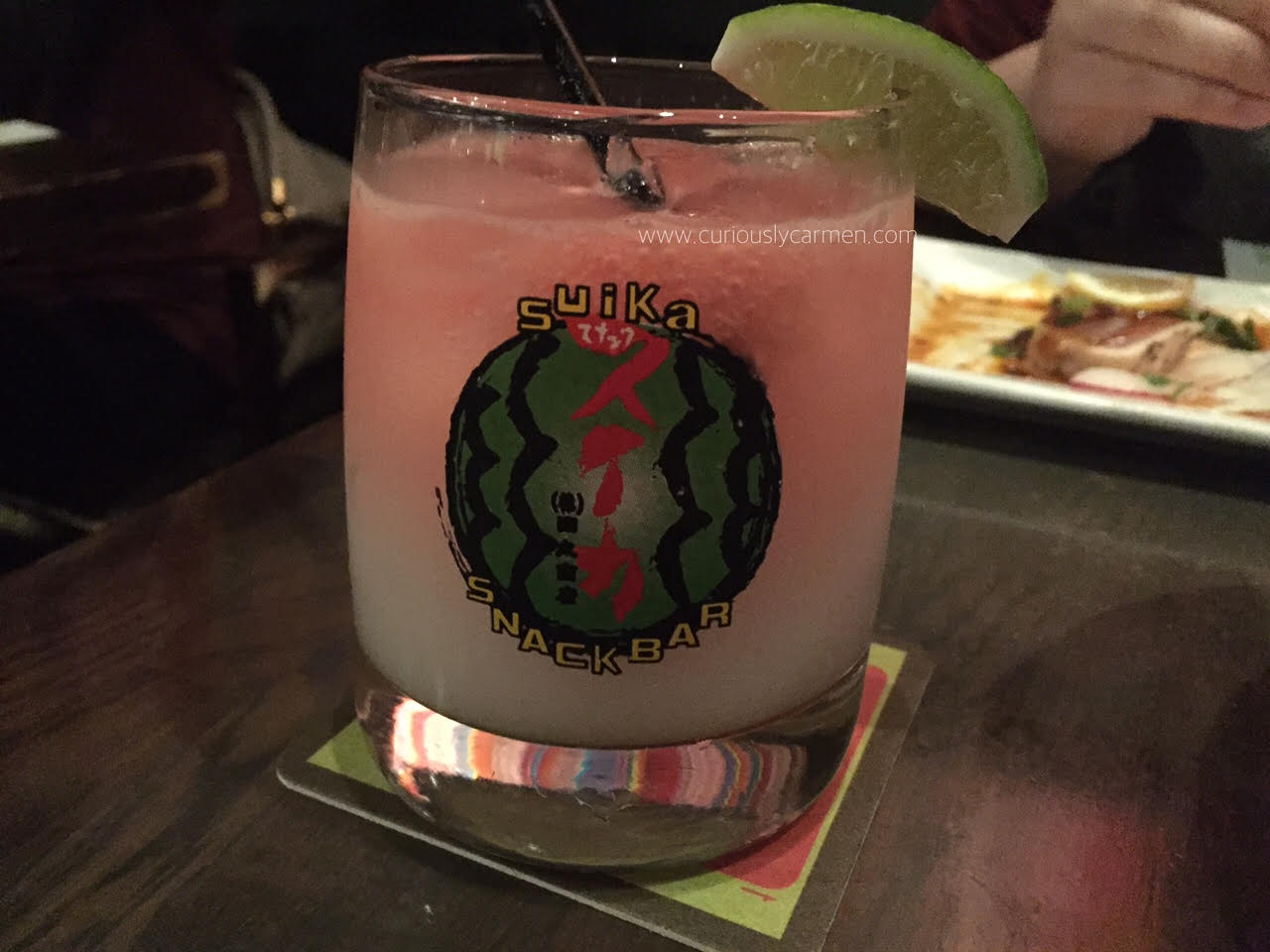 Suika shirley temple, $4.80: I love the drinks at Suika, and decided to order this since it's been awhile! The Suika shirley temple comes with calpico (Japanese yogurt drink), fresh watermelon puree, soda, and lime. This was deliciously sweet, with the watermelon tasting very fresh. Unfortunately, I found out that calpico may contain milk, so I decided not to chance it and ruin our dinner and ended up only drinking half of it. I know, how sad =( The boyfriend had the rest and he thought it was pretty good.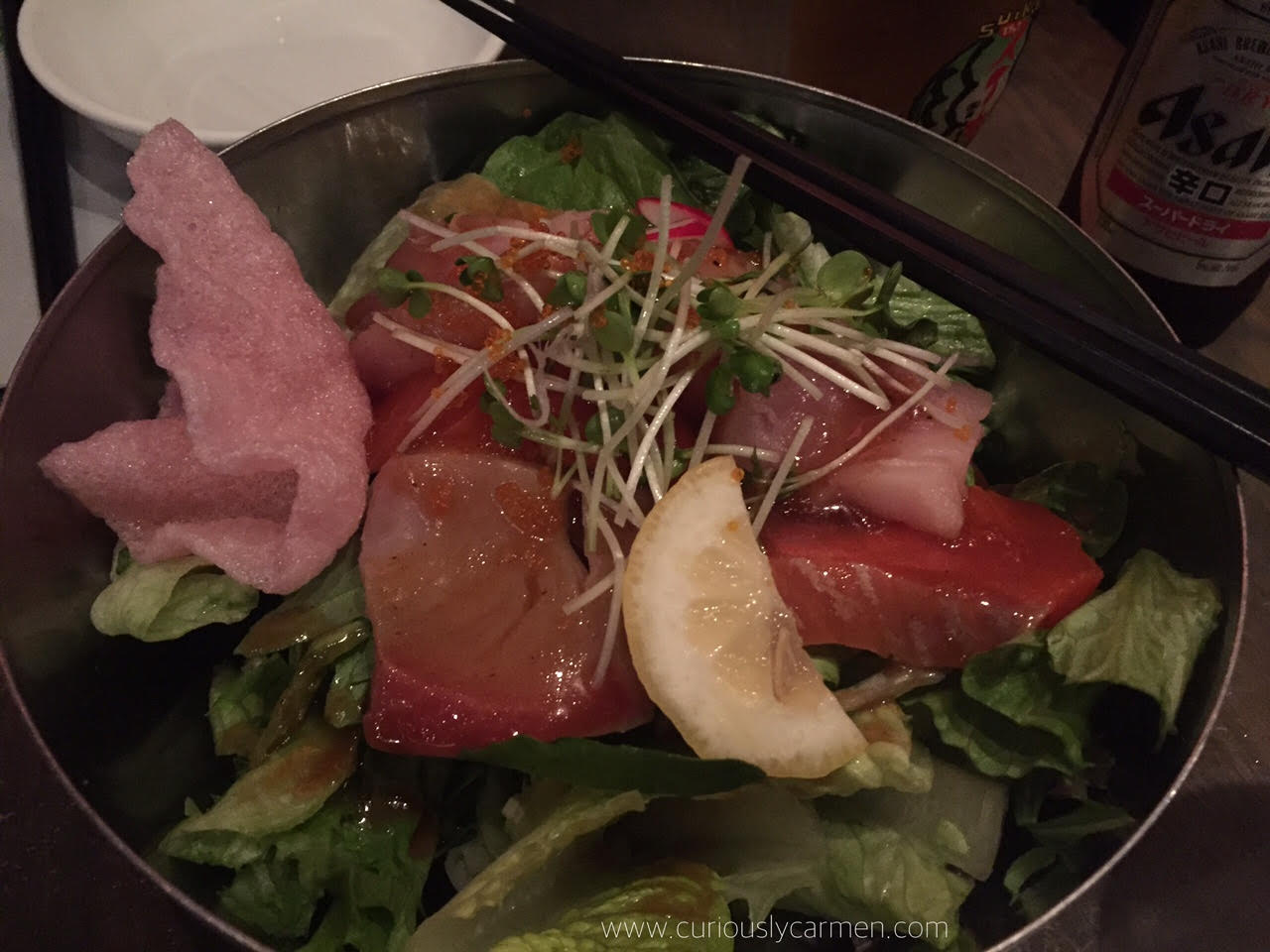 Sashimi salad, $11.80: I don't even know why I like sashimi salad so much, when I don't even like regular salad. It must be the sesame/miso/garlic style dressing that Japanese restaurants use that I like so much, coupled with fresh seafood! It's such a clear and healthy, yet delicious dish. Everything in this salad was delectably fresh, including the sashimi and the greens!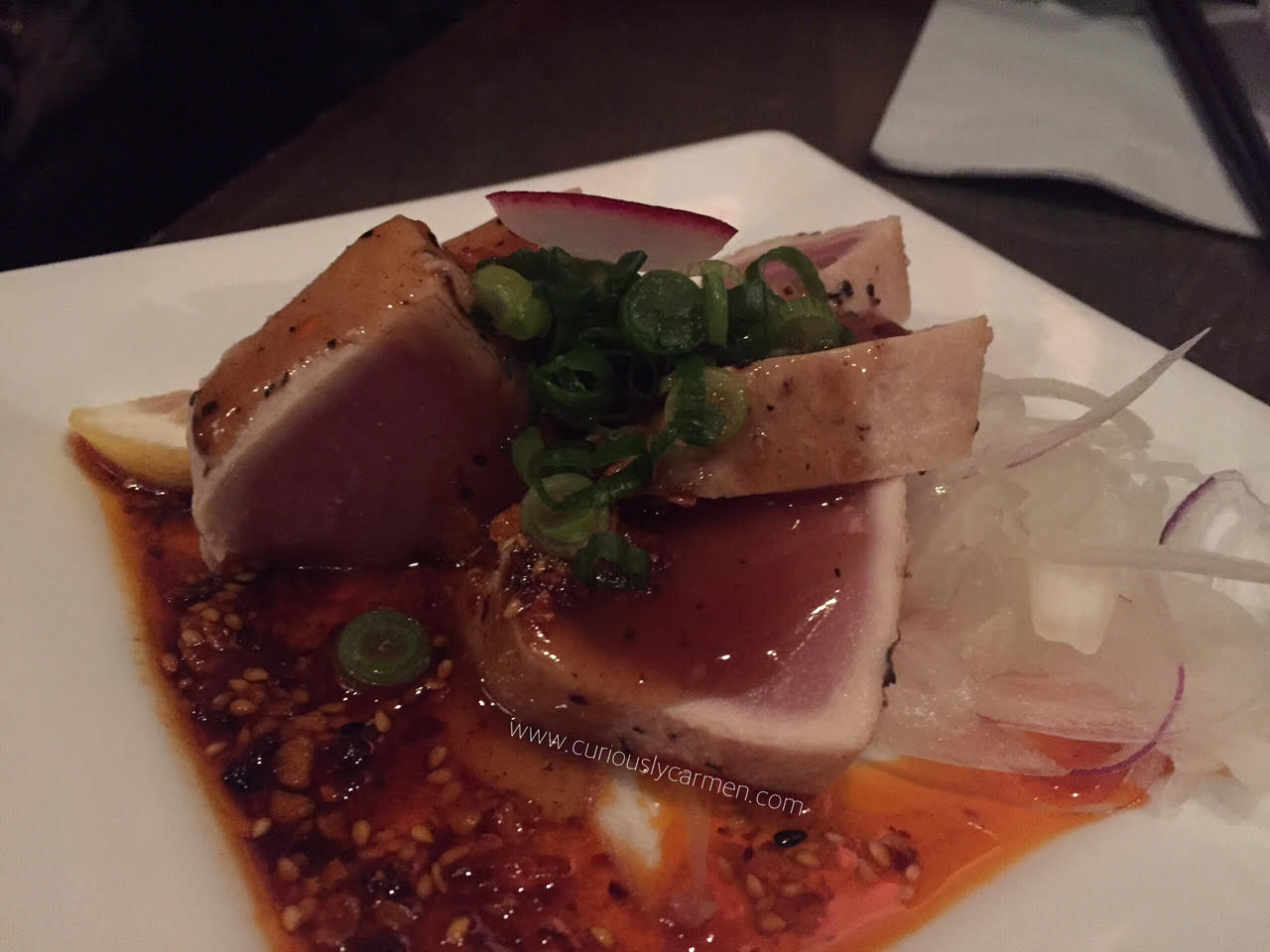 Tuna tataki, $7.20: My must order recently is the sashimi salad, and the boyfriend's is the tuna tataki! This was very delicious with the inclusion of the home made chili oil but it wasn't extremely spicy.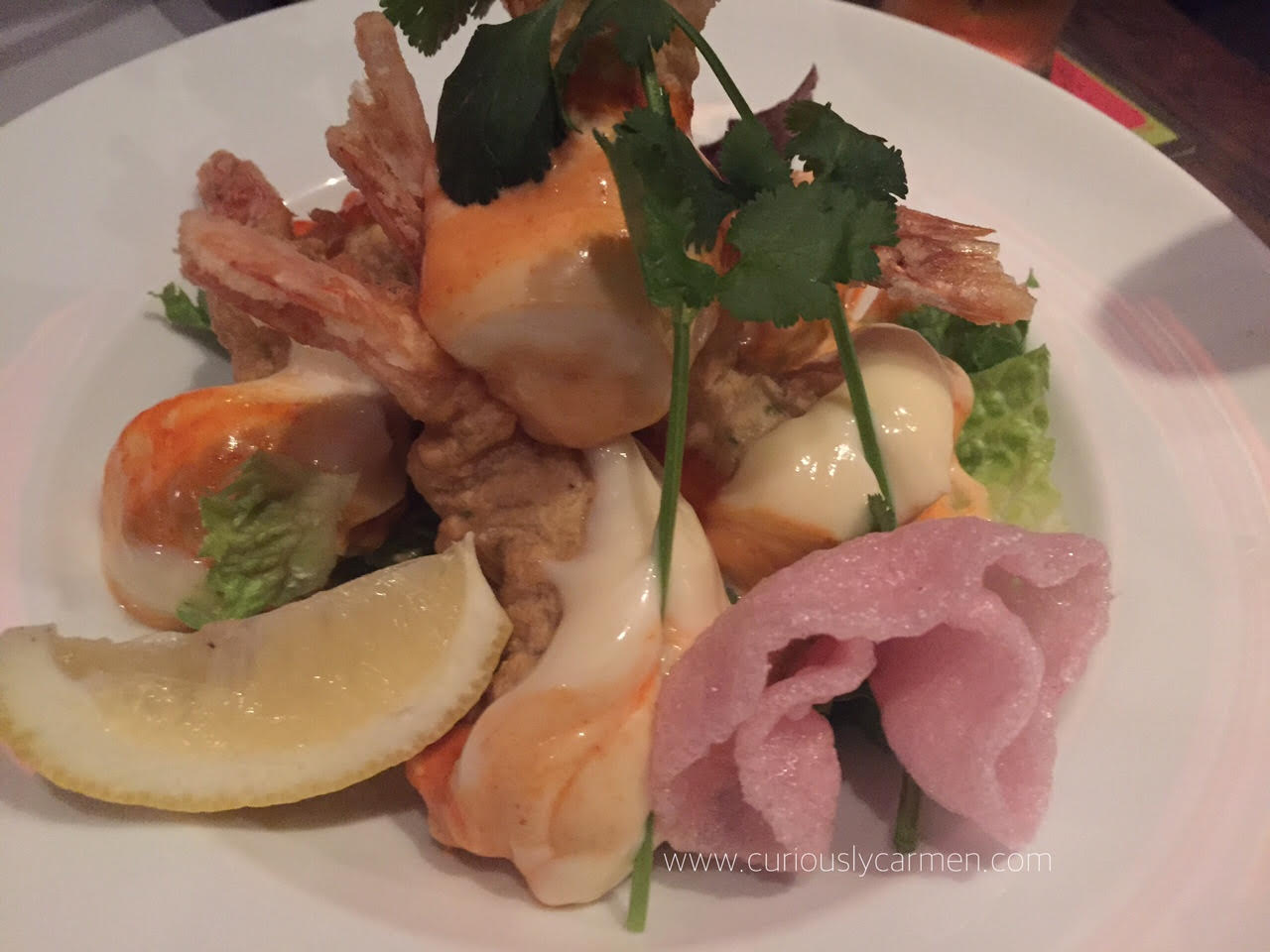 Ebi mayo, $9.80: We liked this the last time we came here, so decided to order it again. Unfortunately, the batter was really bland and tasteless. The batter also did not taste that fresh as well, it was a bit soggy.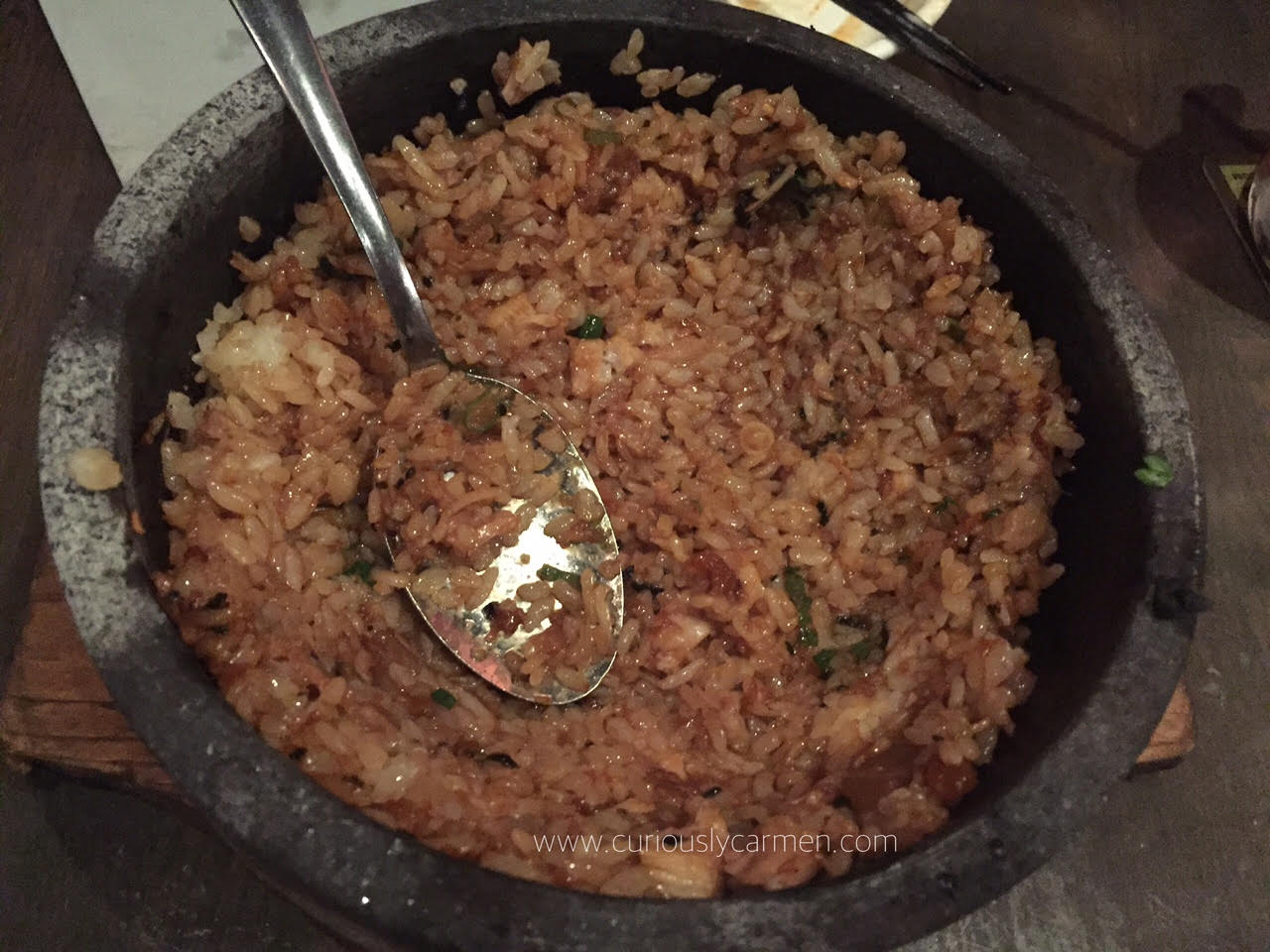 Kakuni bibimbap: After cracking an egg and stirring it around for you, it is recommended to let this sit for 3-5 minutes to let the stone bowl cook the rice, making it crispy! We've ordered this in the past and it was delicious this time as well.  We found that this had a salty fish flavour even though we only saw beef. However, the boyfriend does not like the taste of salty fish so he didn't eat that much of it.
We were actually getting pretty full at this point and ended up packing half of this back home.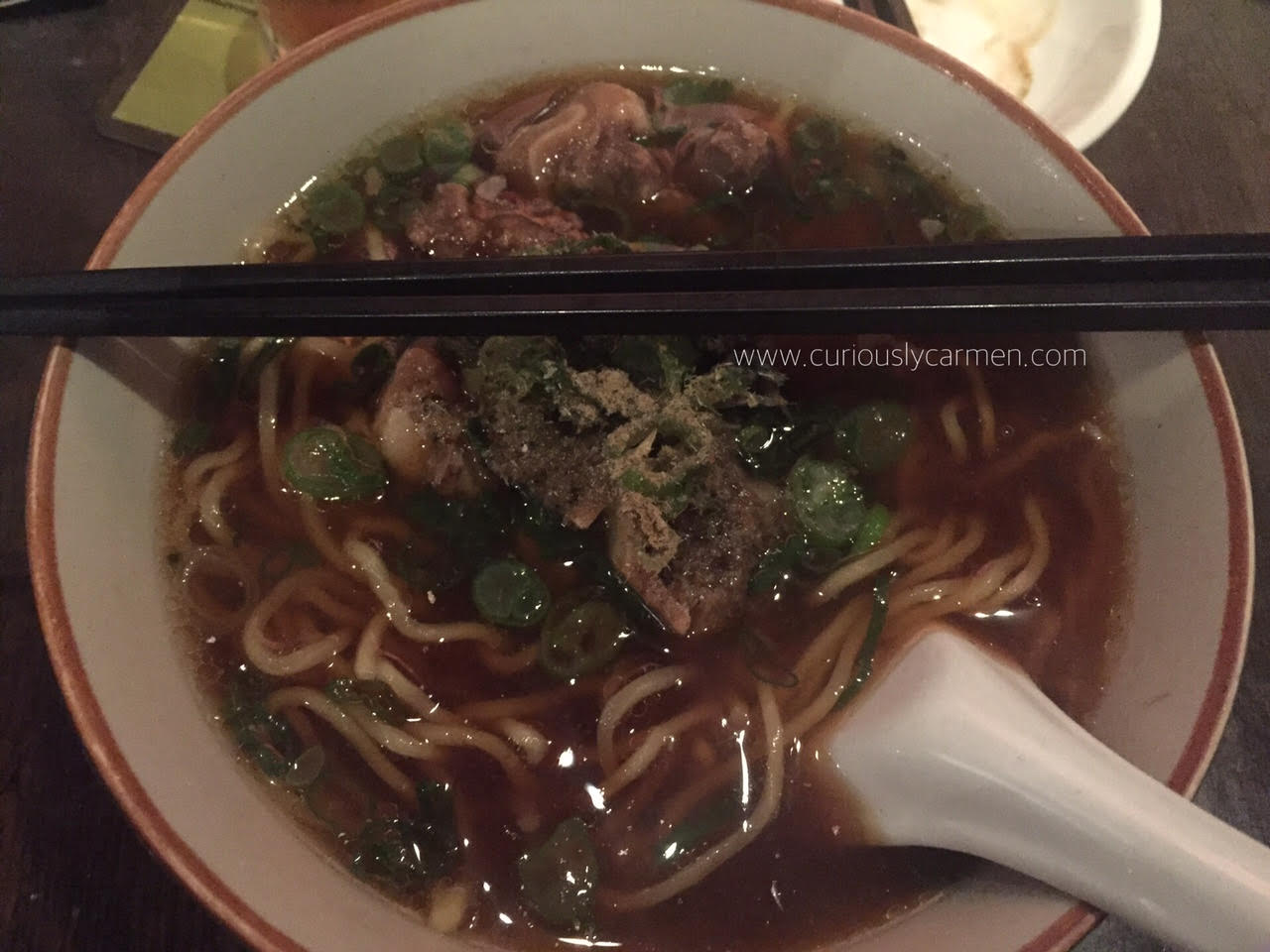 Tokyo oxtail ramen, $9.80: I always get this when I come here because it's so delicious! It is very flavourful and comes with a chunk of oxtail, that has a fair amount of tender and flavourful meat. The noodles were nice and bouncy as well!
We ended up packing some of this back too, as we were too stuffed by the end of our meal to fathom finishing it.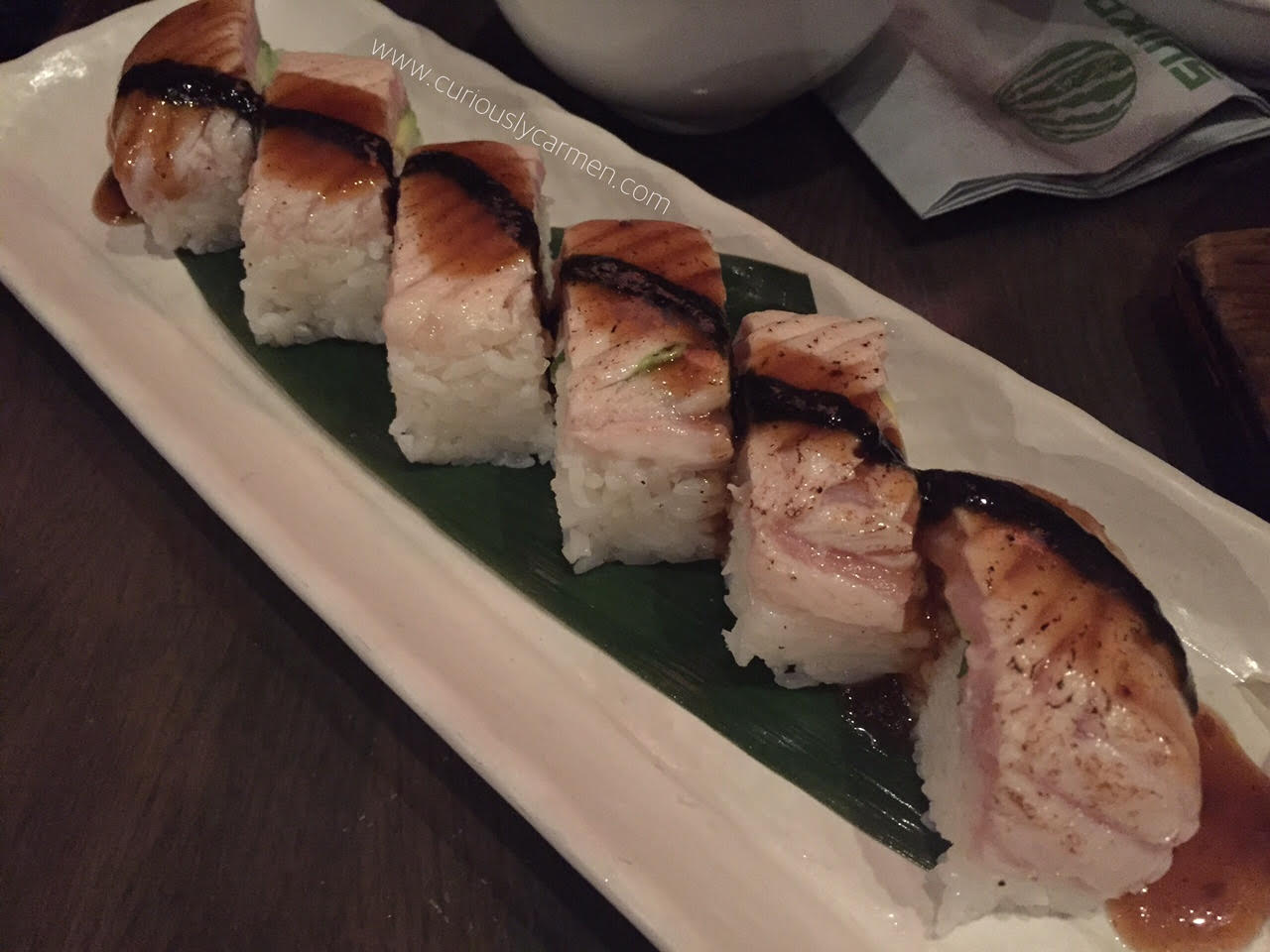 Aburi toro battera, $12.80. Lightly pressed fatty tuna with avocado, sesame seeds, and home made soy dressing. We haven't ordered this before here, but man, was this DELICIOUS!
The lightly torched fatty tuna went really well with the creamy avocado and soy dressing. I let the boyfriend have most of this because he loves tuna, and wasn't too satisfied with the bibimbap due to the salty fish.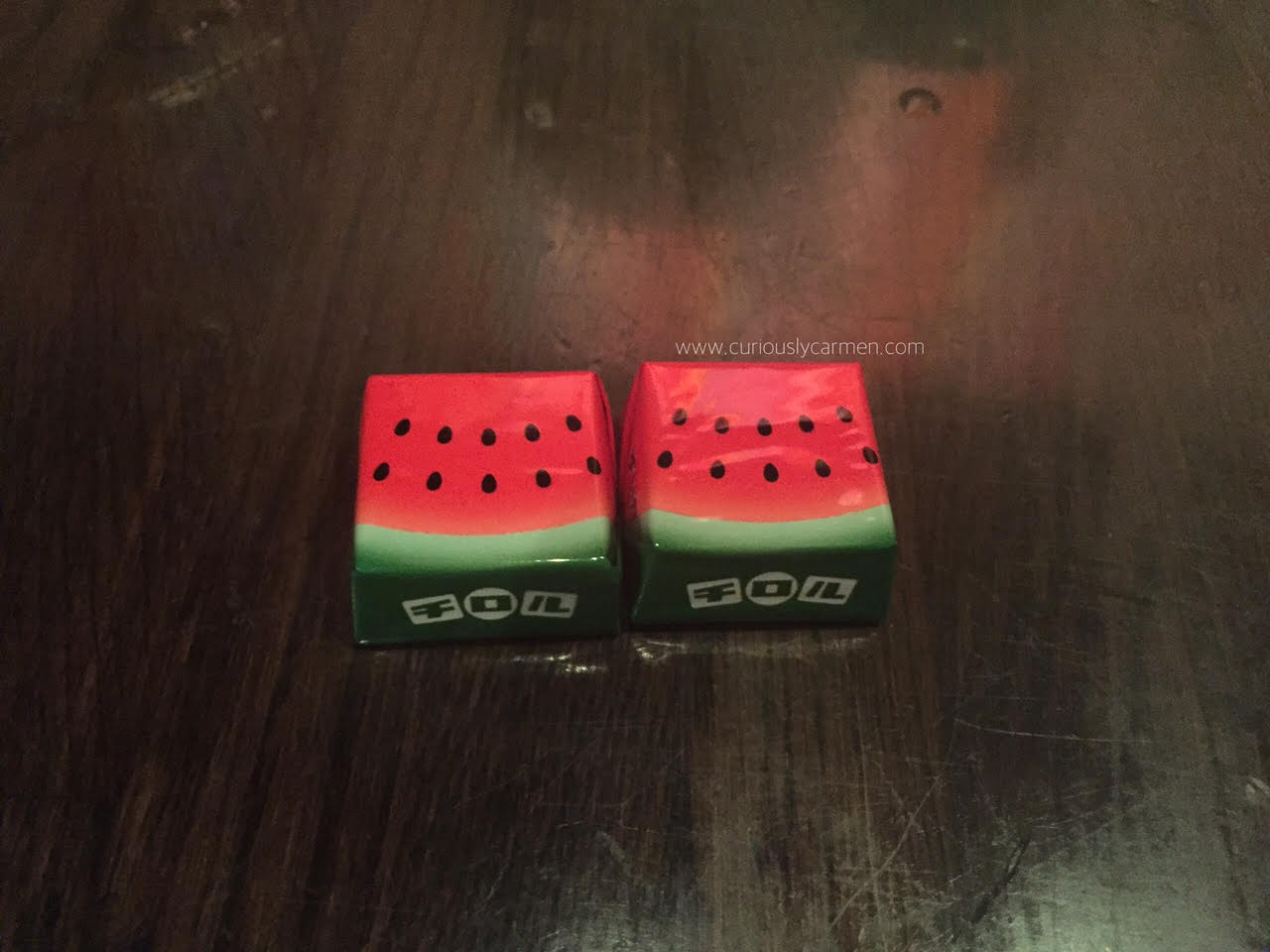 We were looking forward to their frozen grapes, but they didn't have it this time! =( We got candies instead. I forgot what flavour they were (I'm assuming watermelon?) but they were pretty good.
All in all, we enjoyed our visit to Suika and it never disappoints us. Most of their food is consistent (albeit the ebi mayo) and service is always quick and efficient. I would recommend trying Suika if you haven't already! It's a good place to go with a group of people and split the tapas over drinks.
Oh, another thing is that they're usually fully booked with reservations on the weekend, so I would definitely recommend making a reservation before coming here.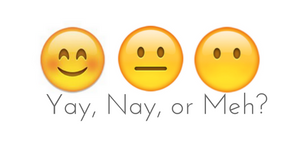 Yay!