Disclaimer: In light of COVID-19, I just wanted to say that I am doing my part and social distancing. This is a review based on contact-less delivery.
I know that you may want to go out and have fun, but it is crucial that we distance ourselves to slow the spread of the virus and flatten the curve before it gets worse. Yes, you may feel fine but you could be passing on the virus to someone who is immunocompromised or elderly that may not survive this virus.
---
For cheap and reliable sushi, my mind wanders to Sushi Garden, Sushi California, and Nanaimo Sushi to name a few. You can't really go wrong with any of those places. It has been awhile since we had sushi, so the fiance suggested that we order from Sushi Garden for dinner!
I wrote a previous review on Sushi Garden almost 1.5 years ago, so I thought it was time for an updated post.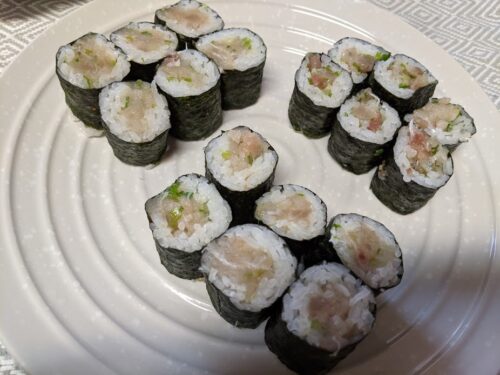 Negitoro roll and negihama roll: The fiance's go to rolls. As usual, these did not disappoint! The tuna and onion was fresh and there was a decent amount inside the roll.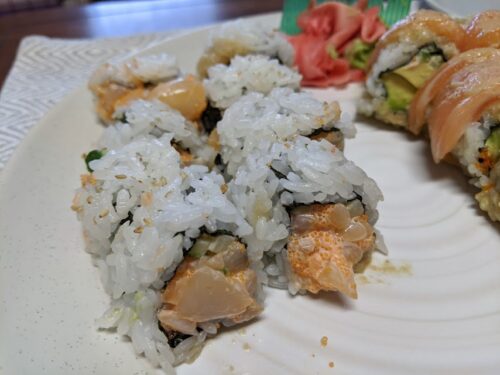 Chopped scallop roll: Another one of our go-tos. The scallop was fresh and flavourful. There was a lot of scallop, to the point where it was bursting out of the roll! No complaints there.
I found it to be slightly watery inside, as if they added some water to the mayo because the sauce was quite thin and runny. In addition, the roll was chopped unevenly but that wasn't a huge deal to me. It was still a delicious roll and I would happily order it again.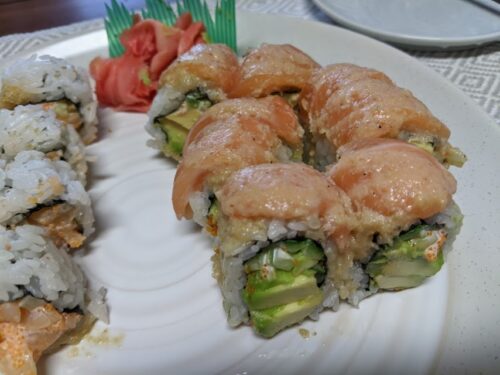 Alaska roll: I love Sushi Garden's Alaska roll! The avocado was ripe and buttery, topped with a slice of salmon sashimi and the signature Alaska roll sauce.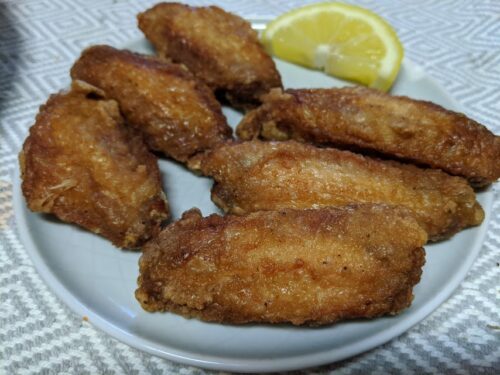 Chicken karaage: I may be weird, but I prefer chicken wings over chicken drumsticks. I was happy to see that all the chicken karaage were chicken wings!
The chicken karaage was seasoned well and very juicy inside. No complaints at all!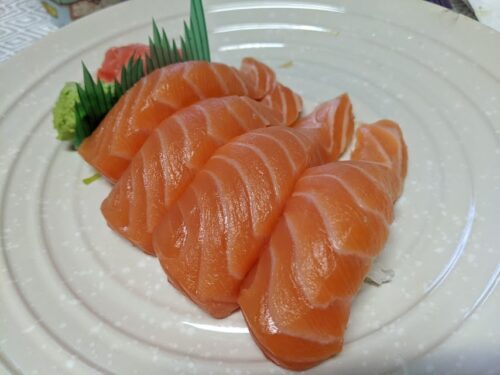 Salmon nigiri: The salmon nigiri was disappointing. The salmon texture was fresh, but there wasn't much salmon taste to it.
All in all, Sushi Garden is a great and cheap place to go to satisfy your sushi cravings. It has been around a long time and I personally have been coming here for years!